Style
How to Make Your Shoes Last Forever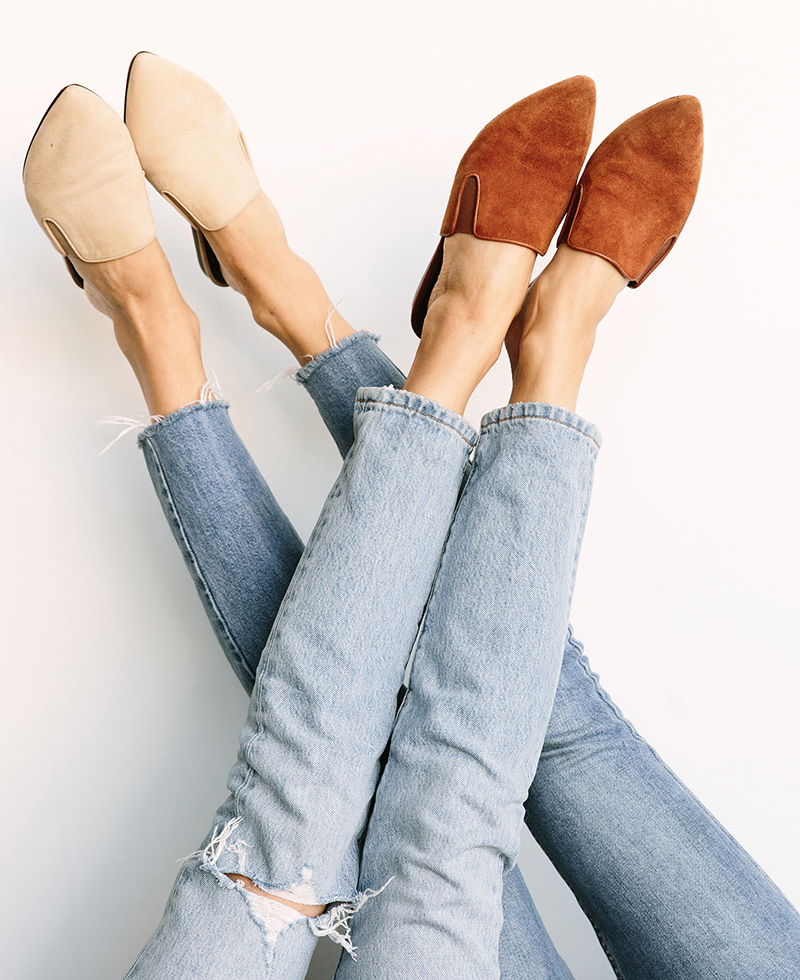 Timeless, trendless footwear is the workhorse of any wardrobe. That's why we put extra effort into the daily care of each and every pair. Whether you're investing in your latest set of leather Mules or sliding into a suede sneaker, we subscribe to the belief that high-quality pieces are destined to
stand the test of time
—with proper love and support, of course. Keep your footwear in check through every season with our cobbler-approved guide to suede and leather shoe care.
It's in the Bag
As alluring as it may be to walk inside and leave your shoes in the nearest corner, proper storage is key when it comes to boosting the lifetime of your luxe footwear. Shoes are happiest when stored in a cool, dry place—the closet is your best bet. Keep things organized and elevated with shoe racks, and don't forget to bring in dust bags (pillowcases work, too!) to shield shoes from dust and dirt that's bound to accumulate in even the tidiest of homes.
Prepare Each Pair
Regardless of the season, preparing your shoes for everyday wear is a can't-miss necessity.As a rule of thumb, we try to skip the suede in heavy rain or snow and let leather do the heavy lifting. Before taking your pair out for a spin, waterproof leather and spray suede with a protectant suited for the material—be sure to test the product on a small spot before applying.
Polish, Please
Whether you're mending a minor scuff or are in need of a slight buff, having a medley of shoe care essentials on hand (and foot) is an absolute must: cue the leather conditioner, polish, and a suede brush. If your suede pair is feeling lackluster, use the brush to give it some life. For leather, massage a layer of polish or conditioner into your shoes with a soft cloth for a boost of no-nonsense shine.
Call in the Cobbler
Even the best pairs require a few visits to the cobbler now and then for a dose of sole support. If you're frequenting colder climates, a waterproof sole can give your boots what they need to survive the elements with ease. Rubber taps are a nice addition to shoes with pointed toes to help prevent damage, and rubber soles are another favorite to keep the base of any pair from wearing out too quickly. Pro tip: find a cobbler you like and return back every year for a footwear tune-up.
Photos by Angi Welsch,Nicki Sebastian
More Stories