Style
Be Our Guest: 4 Elevated Takes on Everyday Seating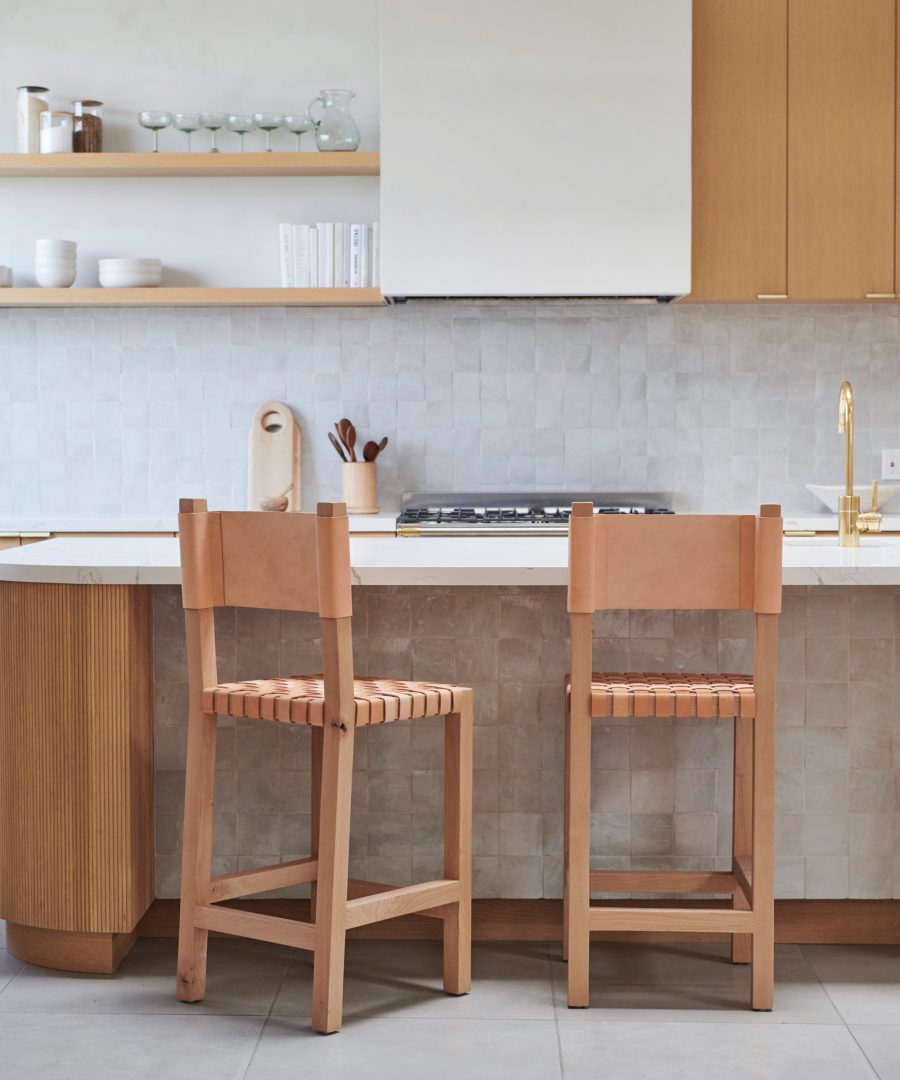 As the epicenters for entertaining, the
kitchen
and
dining room
are easily the focal points of any home, which means they oftentimes require extra attention by way of timeless, comfortable, and functional seating. From kitchen counter stools that make the most of your counter space to dining chairs primed for celebrated or casual evenings, these are the four seating essentials set to turn your most important space into something special.
The Tahoe and Carmel Counter Stools
Most moments at home begin and end in the kitchen—whether you're cooking for loved ones or quickly grabbing a bite before you head out the door, our two new kitchen counter stools provide your counter space with everyday ease and a much-needed touch of visual intrigue. Made from solid knotty alder wood and vegetable-tanned leather, the
Tahoe Counter Stool
seamlessly works with any existing aesthetic while bringing out our favorite facets of California design. If you want something a bit more rustic, try the
Carmel Counter Stool
: with a solid walnut wood frame and a hand-wrapped seagrass seat, this handmade seat will swiftly become the centerpiece of any gathering.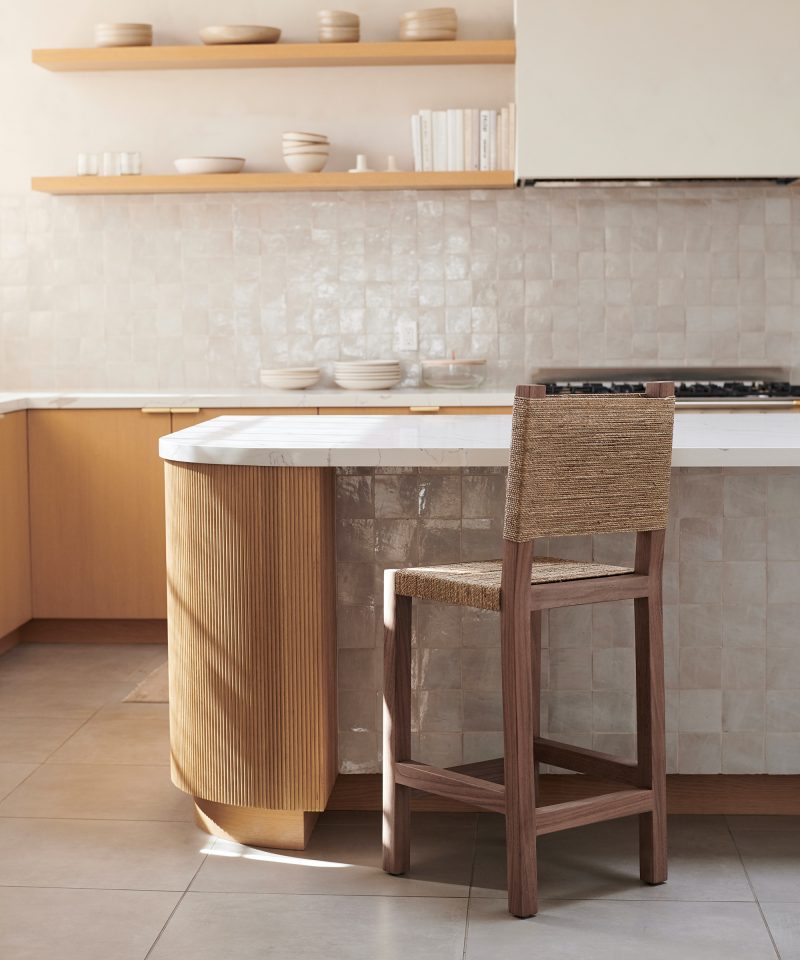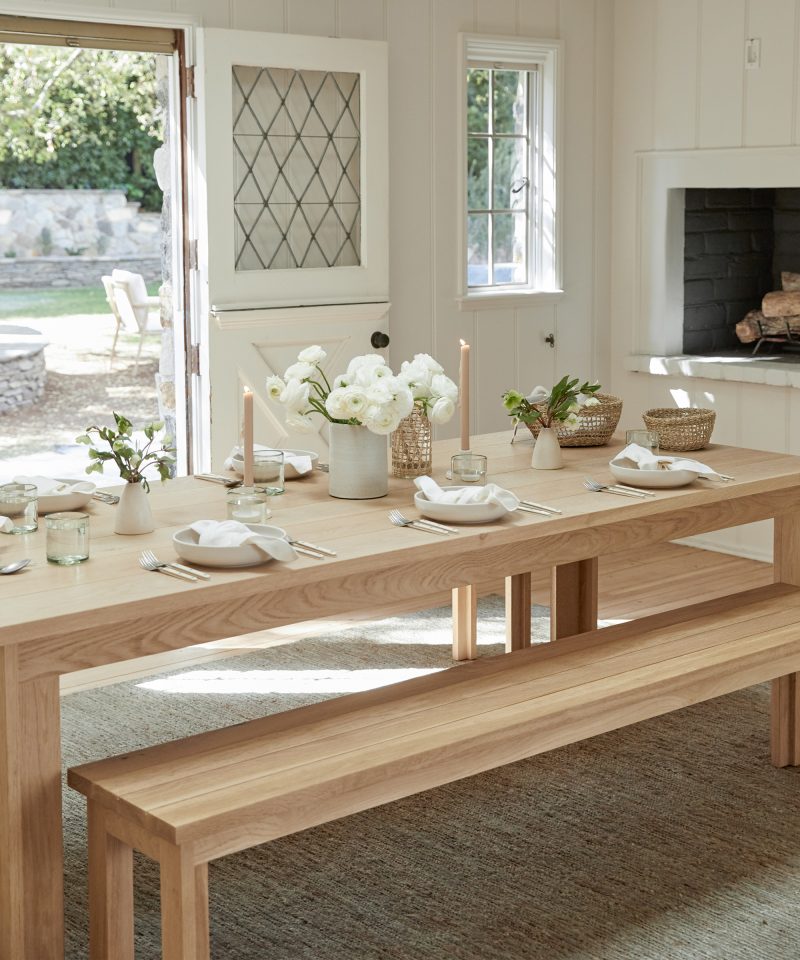 The Dining Bench
With the kitchen accounted for, it's time to turn to the dining room. We love bench seating for its ability to upgrade any form of entertaining while maintaining an air of lived-in versatility. Handmade in Los Angeles from solid white oak wood, our
Dining Bench
is treated with a matte-finish varnish that amplifies the natural grain, color, and texture of the wood, giving your space an organic element that's designed to last a lifetime. Keep things cozy and comfortable by draping a
sheepskin
across each bench—then let the conversations commence.
The Leather Dining Chair
Creating design continuity with seating is an easy way to ground your space in a focused point of view. The dining room is essentially an extension of your kitchen, so let your furniture speak the same language. Made to work in sync with the Tahoe Counter Stool, our
Leather Dining Chair
is handmade in the Pacific Northwest from hand-turned local timber. With a solid white oak frame and a natural vegetable-tanned leather seat, this sustainably crafted essential is the epitome of room-to-room comfort.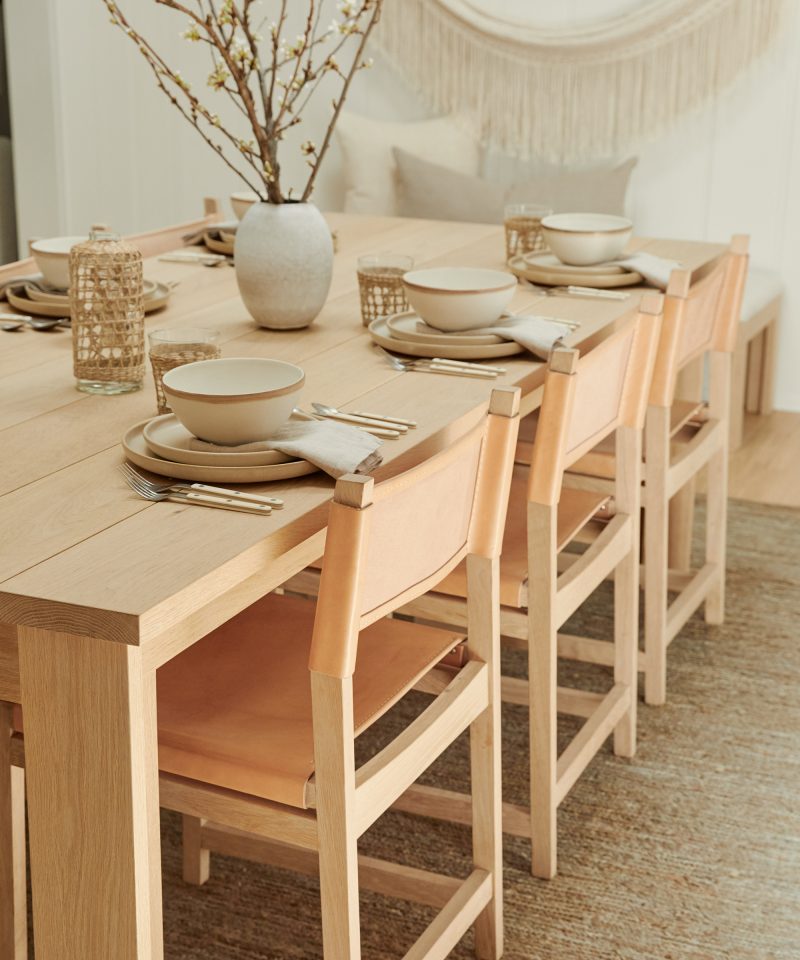 Photos by Nicki Sebastian
More Stories