Wellness
How This Mindfulness Expert Finds Purpose & Presence In Crisis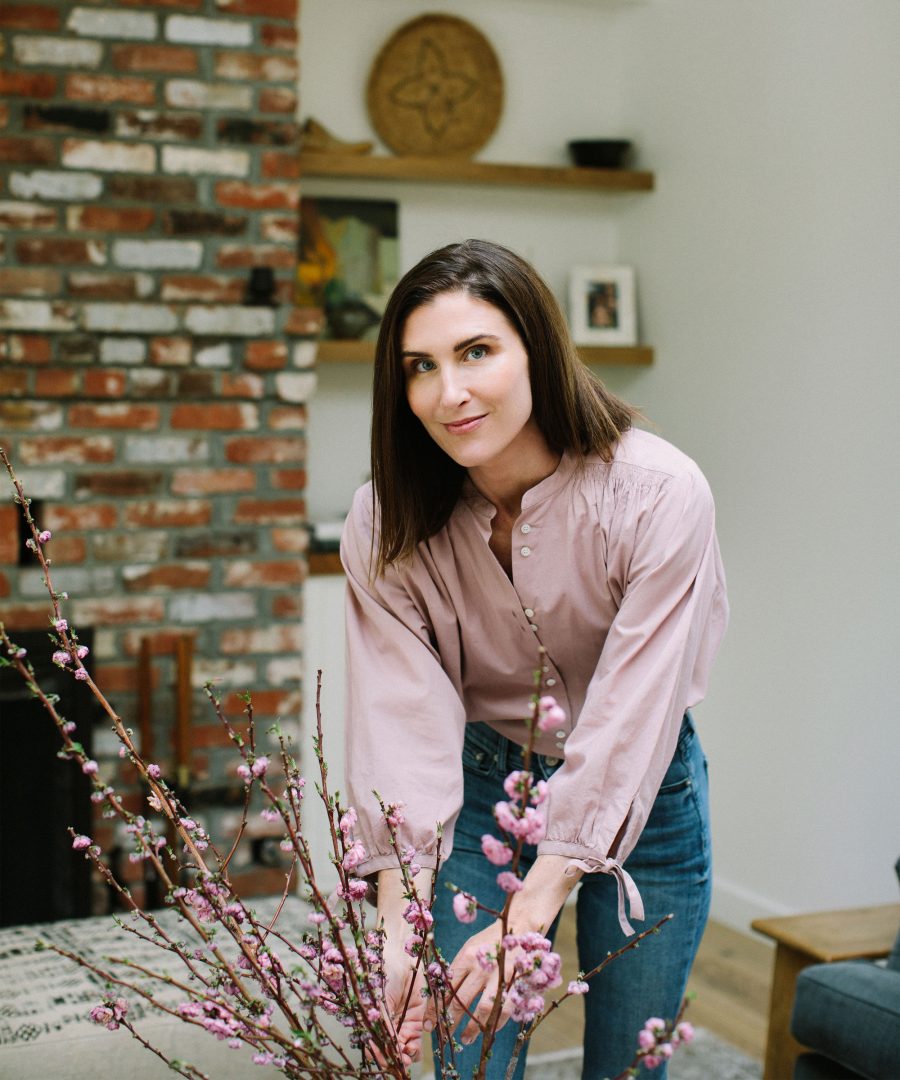 We were lucky enough to meet
WellSoul Workshops
founders Kasey Crown and Jakki Leonardini last spring during an
enlightening evening
that featured an immersive and incredibly powerful group meditation. While the dynamic duo of mental wellness gears up for their upcoming
summer workshop in Ojai
 (we'd highly recommend attending for some much-needed healing), we took a moment to ask Kasey for some vital guidance on how to navigate this current reality.
Rip & Tan: How can we begin to cultivate a mindfulness practice in the midst of shifting schedules and work from home realities?

Kasey Crown: It is not easy to cultivate a disciplined mindfulness practice in the midst of what can feel like chaos. So be gentle with yourself, lower your expectations, and re-write the rules. It may be as simple as saying a prayer while you are cooking dinner for the kids or in the shower. Any activity can become a mindfulness practice or meditation if we do it with presence, intention, attention, and neutral observation. Get creative.

Rip & Tan: Are there any go-to exercises that you turn to when you're looking for a daily dose of calm?

Kasey Crown: I do a regular grounding meditation: I visualize grounding cords traveling from my tailbone and feet to the center of the earth, and a cord from the crown of the head upwards into the supreme universal energy that surrounds and connects us all. I then call my energy back home by visualizing it returning to me from anyone I have been in contact with, and from anywhere it may be stuck in the past or future. I then do all sorts of things to clear my space of any energetic or emotional debris, including flushing all the muck down my grounding cord. I finish by bringing in healing energies through my crown—frequencies like love, trust, forgiveness, compassion, calm, certainty, acceptance, freedom. I spin these energies in my space. I do this in under 5 minutes several times a day, adding a more contemplative component in when I have time. I also do it with every client at the beginning of a session. It's about keeping our space clear so we can see clearly. It's spiritual hygiene—it's as important to me as brushing my teeth and washing my face! It needs to be done regularly. If you're interested in practicing a version of it, I have a recording of it on my website.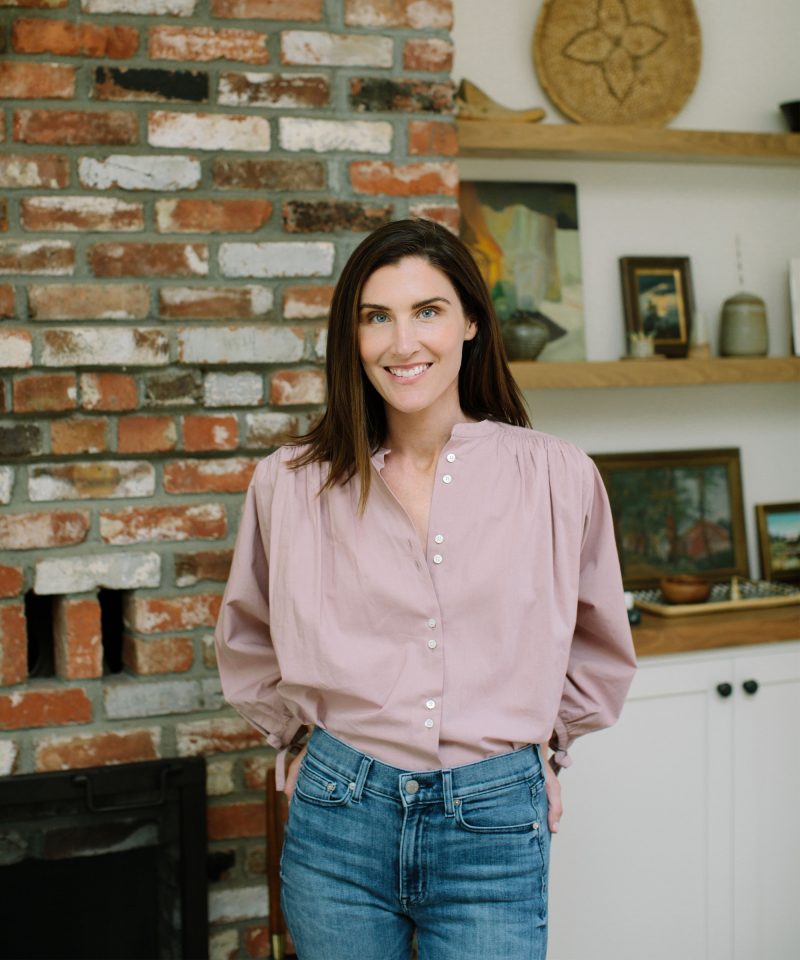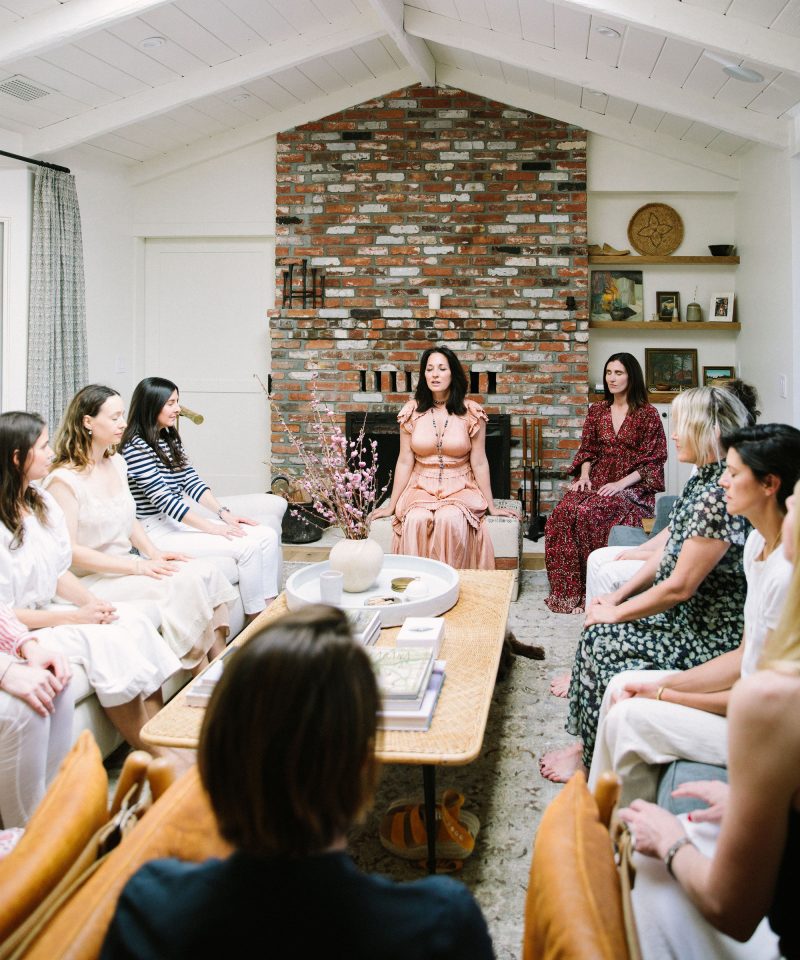 Rip & Tan: We're currently living in a world ruled by headlines and news updates. Any advice on how to navigate the noise in a way that's balanced and marked with intention?

Kasey Crown:: Yes—turn it off! There is no world in which having CNN, MSNBC, FOX or any other media outlet on in the background of your house is going to leave you more informed, healthier, and wiser. It's important to be informed. My encouragement is that you seek out the most ethical and neutral sources of information and check in with them as needed.

Rip & Tan: How can we use this time at home to get in touch with and invigorate our soul?

Kasey Crown:: Within all experiences of suffering and crisis lies opportunity. Systemic chaos is often followed by regeneration and healing. For anyone disrupted, but perhaps not entirely derailed by having to fight for their physical or economic survival, it is an opportunity to observe how you relate to crisis, to examine priorities and determine what in your life is no longer feeding your spirit and the spirit of those around you. We are being called to let go of a lot right now, to adapt to necessary change, to examine our participation in the whole, and to shift our consciousness. If we can remember that and use this experience of discomfort to illuminate our opportunities for healing, we will be invigorating our souls.
Rip & Tan: What does living well mean to you?

Kasey Crown: For me personally, living well is about being present and in truth, even when it makes others uncomfortable. It's about trusting in the universe, actively engaging in practices that evolve my consciousness, loving mother earth and all her inhabitants, spending time with my tribe of family and close friends, celebrating nature, dancing, practicing yoga, hiking, reading a good book, sleeping soundly, finding meaningful ways to be of service, and staying in constant conversation with the divine!

Rip & Tan: We'd by lying if we said we weren't dreaming of a WellSoul workshop right about now. What are some useful WellSoul practices and lessons that we can implement at home if we're feeling lost or overwhelmed?

Kasey Crown: I too am missing the sanctuary setting of a workshop and the relief that comes from such deep connection and comradery. But WellSoul is with me and Jakki wherever we go, it provides an anchor for us as we navigate our own suffering and discomfort. These are truly the tools we practice.

The WellSoul curriculum is centered around five pillars, each of which contain a number of practices to support the healing process. This pandemic is reflecting back to us just how important it is to integrate an understanding of these pillars as a means to cope with feelings of overwhelm. We all have different approaches that resonate with us, so it's important to explore what works for you given your interests and your particular context. The pillars can simply serve as a useful guide: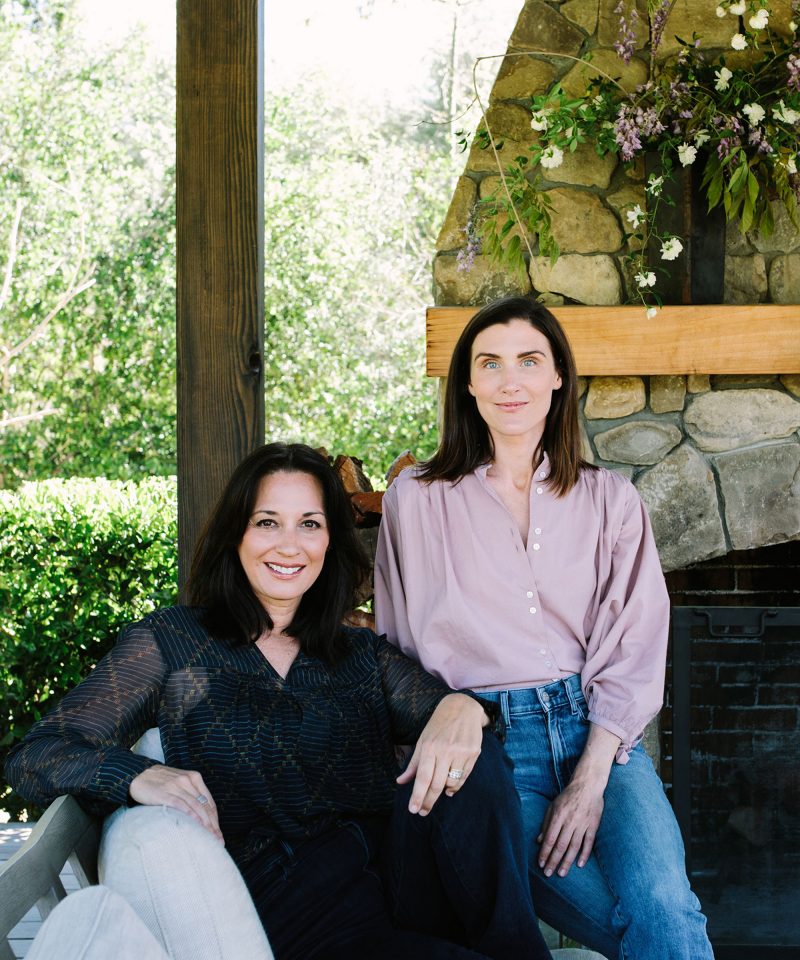 The first pillar is Embodied Presence, which emphasizes the importance of embodying in present time, withdrawing our energy from the past and the future, where it often lingers. What helps bring your spirit into present time? Is it meditation, journaling, cooking, nature, prayer? Whatever it is, do more of it. I recommend regular grounding meditations and energy healing visualizations.

The second pillar is High Frequency Intention. This encourages each of us to consider shaping a vision around how we intend to relate to our experience as we go through it, and to do so in ways that consider what is in the greatest good of all concerned. I might suggest journaling a list of intentions specifically pertaining to COVID-19, emphasizing how you intend to relate to the experience as you go through it and what you hope to gain in the way of growth, increased awareness, deepened connections, spiritual trust, love, clarity, focus, finding ways to be of service, allowing yourself to grieve losses, self compassion and so on. There is so much to gain from this experience in the way of insight as to how we might transform ourselves in service to the wellbeing of the whole. But we will only truly gain those insights if we are intentional.

The third pillar is Focused Attention. This is where the real work lies. Mindfulness practice is about uncovering what stands in the way of our ability to be present through the qualities of love, trust, compassion, and forgiveness. Notice what feelings are emerging in you throughout the day. What are the stories you are shaping around those feelings? Are they true? Are you gripping to those uncomfortable feelings instead of letting them flow through you? We always say you have to "feel it, to reveal it, to heal it." Emotions are energy in motion, and contain information. The work is about interpreting that information accurately so we can determine what supports we need to move forward. Sometimes the feelings are so overwhelming to the system, we can't utilize the power of the mind to re-focus our attention on the values inherent in our intentions. If that's the case, get a piece of paper, purge all the feelings, thoughts, ideas, and beliefs that are consuming you. Write as fast as the feelings come. When you are finished, tear up the paper and discard it, wash your hands, and then use your journal for self-forgiveness statements, truth statements, and valuable insights.

The fourth pillar is Neutral Awareness. Getting ourselves into neutral is undoubtedly very difficult when we are faced with profound suffering and loss. Grief is not a neutral state, and that is where many of us are right now. The goal is not to sustain a permanent state of neutrality. It is about learning to return to it as often as possible, as this is where we are most capable of yielding true insight from. Neutrality, also called witness consciousness, requires us to remove ourselves from the center of the emotional storm to gain a bird's eye view. It is about accepting the experience as it is and moving into curiosity, and asking yourself what your soul is attempting to learn from it. If we assume the human experience is about evolving consciousness, then every experience, no matter how painful, can serve a purpose.

The final pillar is Wise Action. These are the conscious choices we make for the greatest good of all concerned. When we come into the present, establish intentions for how we want to relate to our experience and to others, focus our attention on those intentions by doing necessary spiritual psychological work, and gain insight from a place of neutrality, we set ourselves up for knowing at a deep intuitive level what the next best choice available is. At this moment in time, it may be grieving, it may be celebrating, it may be acts of self-care or acts of service. Trust your own knowingness. And take care of yourself so that we can all emerge from this wiser, more loving, and with a greater level of awareness about how we can contribute to necessary change.