Style
How Our CEO Julia Hunter Created the Calming Nursery of Our Dreams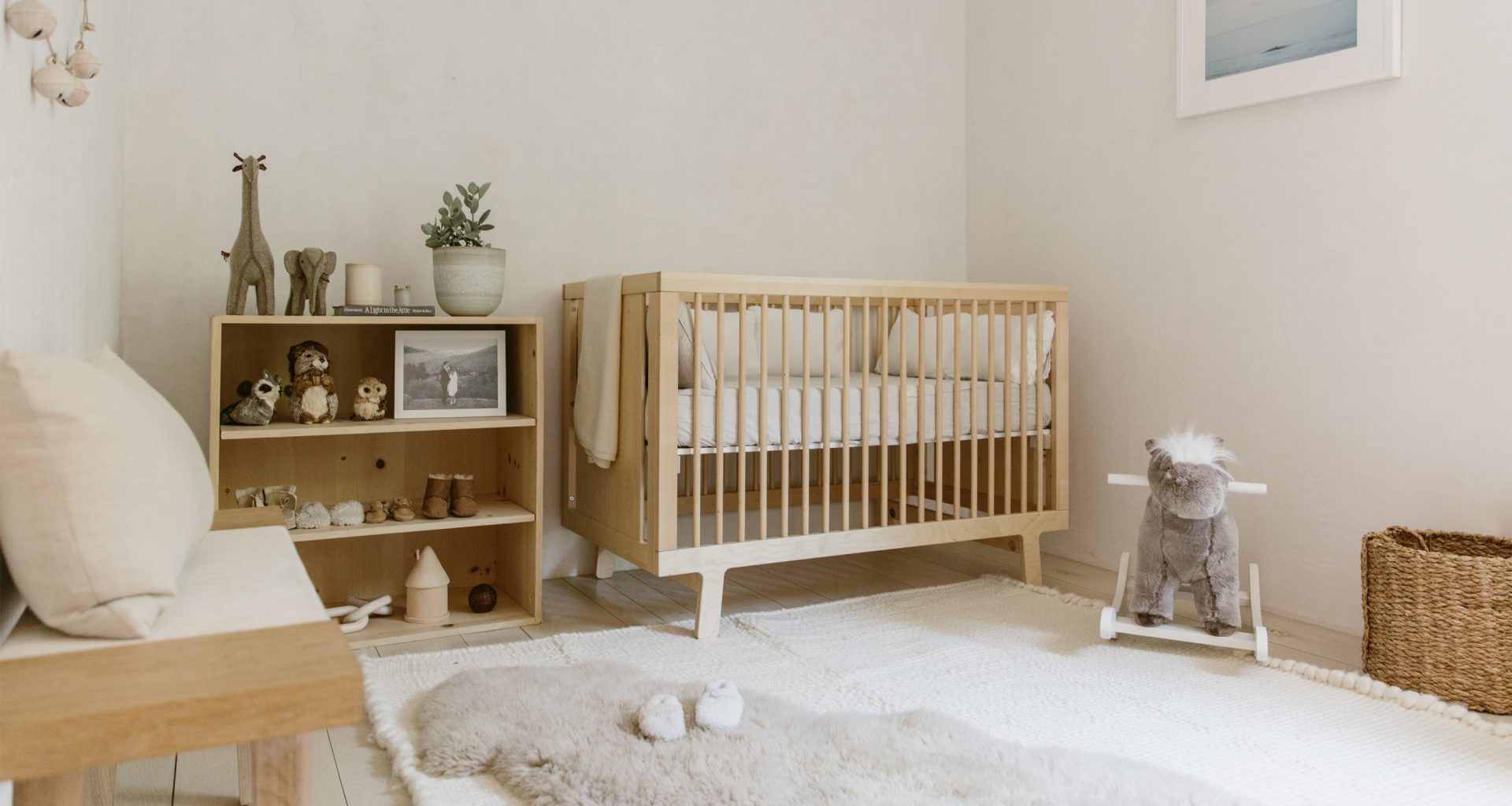 It's no secret that we covet Julia Hunter's Venice home—it is, after all, a direct encapsulation of the Jenni Kayne aesthetic we know and love. Calming, inviting, and effortless, every room is its own haven of inspiration, and when it came time to decorate for baby number two, Julia followed the same timeless rule: keep it simple, classic, and cozy. From baby essentials that are warm and comforting to design elements that forgo function effortlessly, Julia walks us through her baby's space and shares a few hard-earned tips for handling the craziness of infancy. Expecting moms: you'll want to get your notepad out for this.
Rip & Tan: From choosing decorative details to deciding on general layout, take us through the process of designing the nursery for baby number two.

Julia Hunter: With the first baby you learn a lot about what you actually want to have in the nursery versus what you don't. I had ordered way too many things for the future with Cal, like books he wouldn't be ready for until his 2nd birthday and clothes that would be too big for him for several months. With this second baby, it felt so much better to keep everything simple—we knew we needed a crib for the baby to sleep in, a couch for us to snuggle on, and a rug to lay the baby down for changing and play. The décor is really there to help keep the room relaxing and calm, since we know to expect a lot of chaos in the house for the first 6 weeks while no one is sleeping or able to take care of regular life chores like laundry.

Rip & Tan: Where there any elements of Cal's old nursery that you brought into this space? How did the design process differ this time around?

Julia Hunter: We're both very into gender-neutral dressing and décor for little ones, so a lot of the pieces from Cal's nursery just stayed where they were when Cal moved into his toddler room. This next baby will be wearing a lot of his hand-me-downs and nothing pink—if she wants to be girly I will totally support it, but initially we're going with lots of neutrals and nothing sparkly.
Rip & Tan: What's important to keep in mind when decorating for both mom and baby?

Julia Hunter: The one thing I've felt really committed to for both babies is trying to make sure the environment we create is appropriately educational but also calming and safe for their age. Our biggest priority is to make the babies feel as loved as they are, with lots of cozy time and cuddling, and then encourage them gently to work toward milestones. Before Cal was born we hired a lovely woman Maryam Fitchew to come to our home once a week to talk to us about getting ready for baby using Montessori principles.  I love a lot of the messages of Montessori and it's helped us to keep the babies' rooms as simple and uncluttered as possible in that calm and clean style.

Rip & Tan: Any tips for creating a nursery that's calming and classic while showcasing personality?

Julia Hunter: For me, getting to know the baby feels so important before we try to establish her personality in her nursery.  We're trying to keep the space as open as possible. We know this will certainly shift as she gets older—Cal's room is now filled with cars and trucks because that seems to be his current passion, but at the beginning, we'll just be learning about what she likes and doesn't like. And during that time, we're keeping the nursery as calm and clean as possible, probably for mom as much or more so than for baby!
"Every day can be overwhelming for both baby and mom, and I hope she feels like she's cared for and safe in her space while everything else might be changing."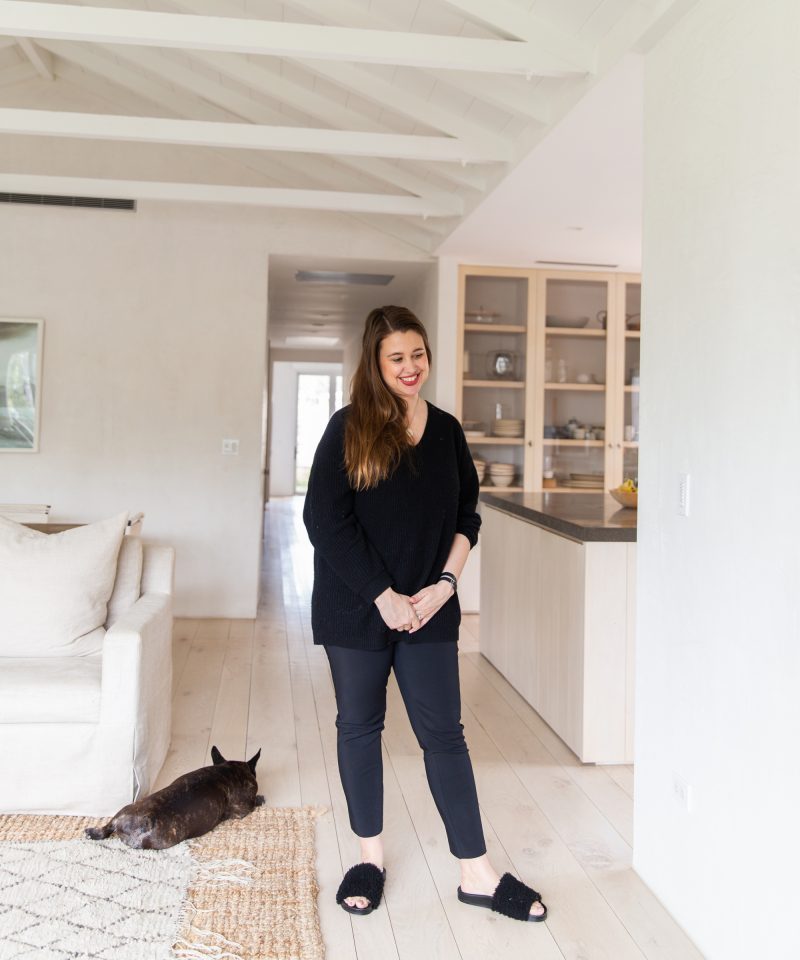 Rip & Tan: What is one thing all expecting parents should have on hand in their baby's nursery?

Julia Hunter: A comfortable place to sit or recline! We were so exhausted for so many months (years?) with Cal, and having a couch that fits a parent and baby gave us a place to just sit down and breathe during all the craziness of infancy.

Rip & Tan: Whether it's a certain item or cozy corner, what do you love the most about this room?

Julia Hunter: I love the Jenni Kayne Oak Day Bench with MQuan bells hung over it. It's probably the least functional part of the room, but it makes me feel happy and inspired from the moment I walk in. I also love our sheepskins. I put them everywhere in our house, but especially in the baby's room so she has a cozy spot to lay on.

Rip & Tan: What do you hope your daughter feels from her surroundings at home?

Julia Hunter: I want her to feel welcomed and loved more than anything else. There's so much change happening for babies during their first year of life. Every day can be overwhelming for both baby and mom, and I hope she feels like she's cared for and safe in her space while everything else might be changing.

Rip & Tan: What does living well mean to you?

Julia Hunter: During the newborn phase, it's mostly about staying alive! This time around, I hope I worry a little less about all the milestones and focus more on the snuggling and enjoying the moment together. Living well will be about making time to rest as a family while being outside as much as we can.
Photos by Nicki Sebastian
More Stories