Living
In the Studio with Multi-Hyphenate Artist Jordan Nicole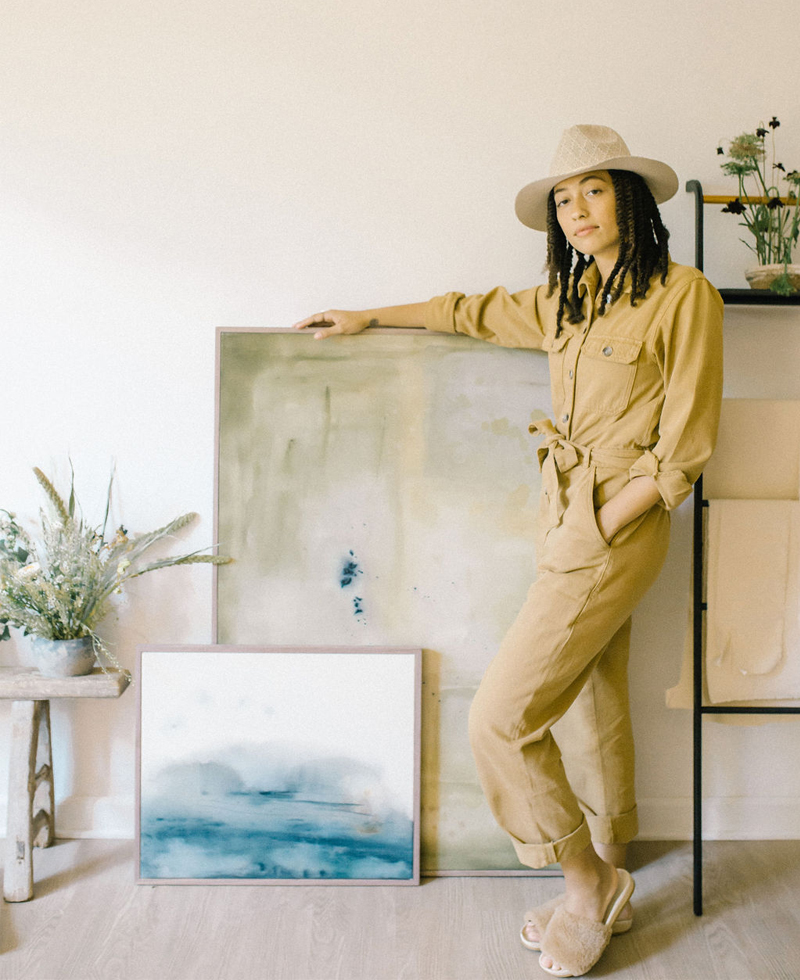 We connected with the earthy tones and neutral shades that define
Jordan Nicole
's paintings from the moment we laid eyes on them. The creative force behind
High Desert Studio
(with a new collection that launched October 10th), she paints with a playful precision that captures the spirit of the California coast in all the right ways. When she's not in the studio, she's curating thoughtful interiors, using her art-fueled mindset to enliven the world of interior design. We stopped by Jordan's vibrant studio for a peek behind the canvas, where experimenting is expected and listening is all you need.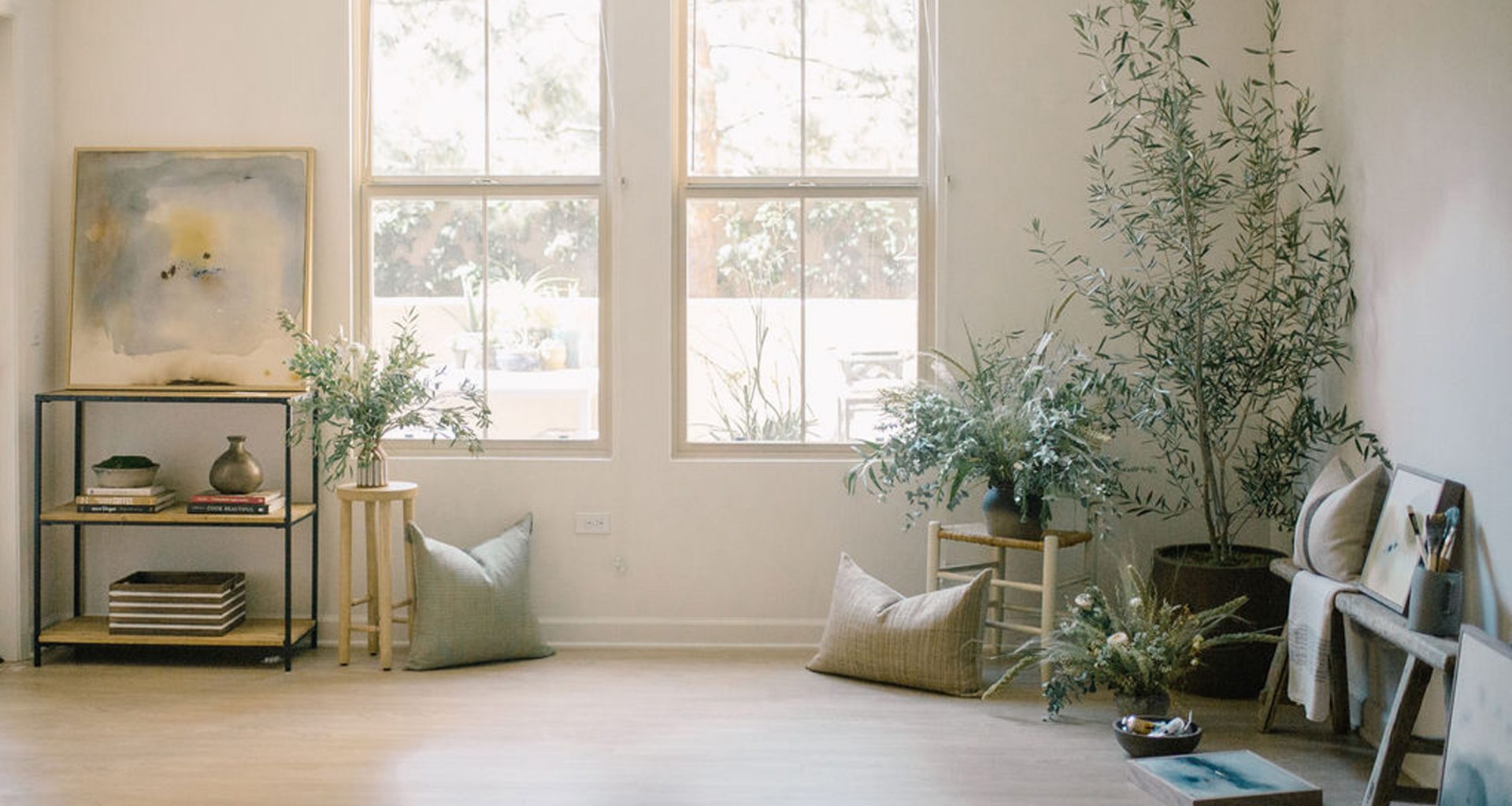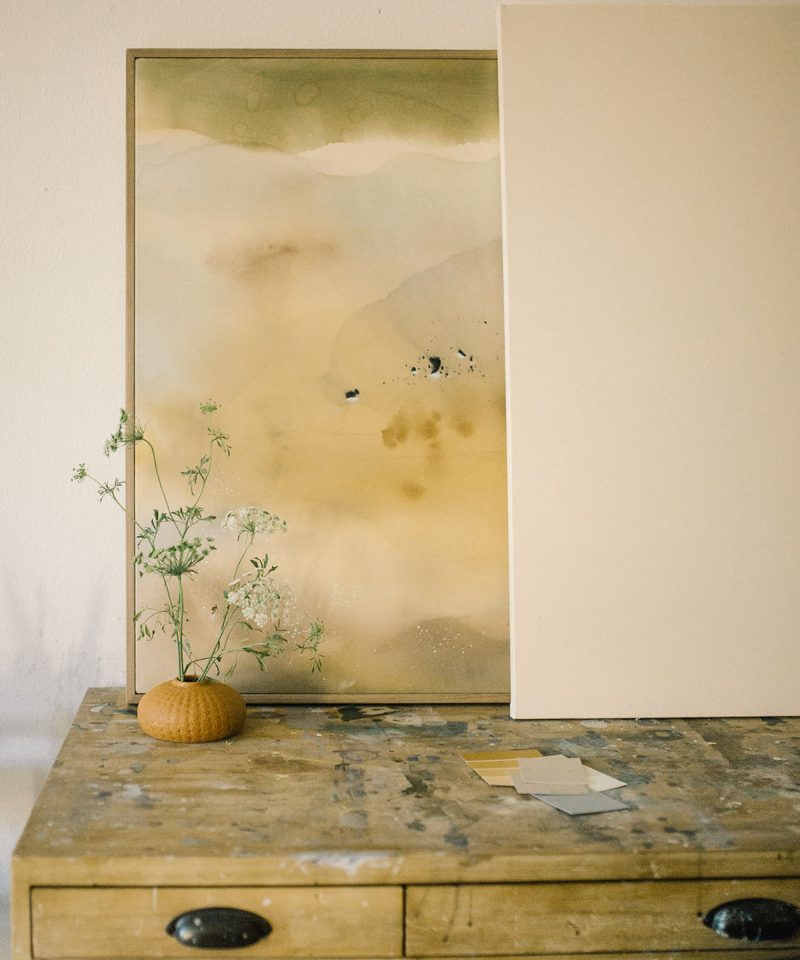 Rip & Tan: If you had to describe the style and aesthetic of your art in five words, what would they be?

Jordan Nicole: Grounding, earthy, serene, balanced, and aligned.

Rip & Tan: What was your introduction into the art and design world?

Jordan Nicole: My introduction to art came at a young age. My sister is an artist and I loved using her art supplies to create works of my own. In terms of design, I first worked at a luxury tile and stone showroom, which sparked my interest in interiors before diving in deeper at a full-service design firm in Corona Del Mar.

Rip & Tan: What's your favorite medium?

Jordan Nicole: My favorite medium when painting is acrylic and in design I love lighting and textiles.

Rip & Tan: Walk us through your creative process. Where do you turn to for inspiration?

Jordan Nicole: My creative process can change depending on how I feel that day. Some days I'm more connected to inspiration than others. When I'm connected, I feel less pressure to create something specific and can just focus on being playful. I like staying open to letting the paintings come through very naturally, rather than being attached to a specific outcome. When I'm feeling uninspired I might need to do something physical like go for a walk, or sometimes just starting to mix various paints and colors for new work will make the creative energy begin to flow.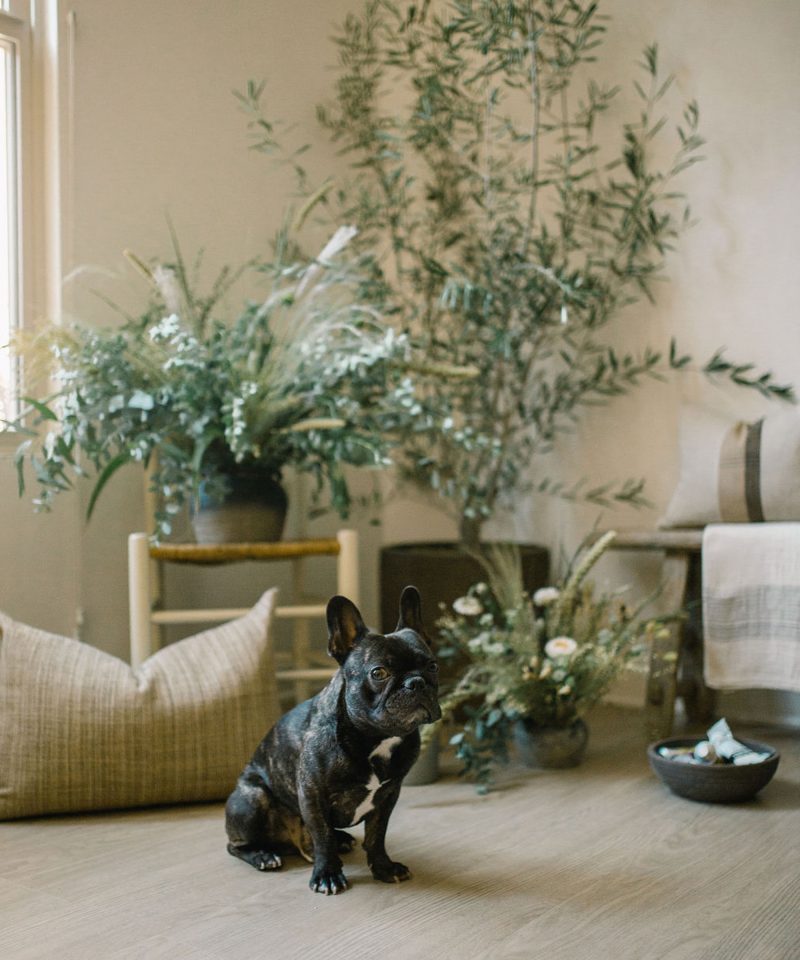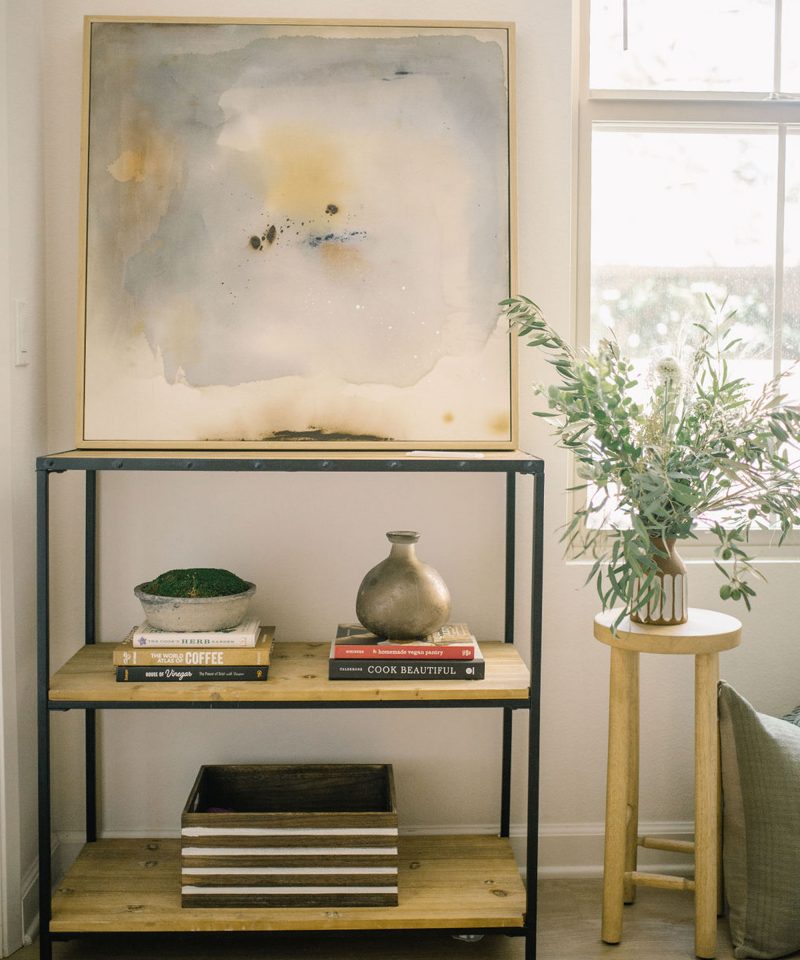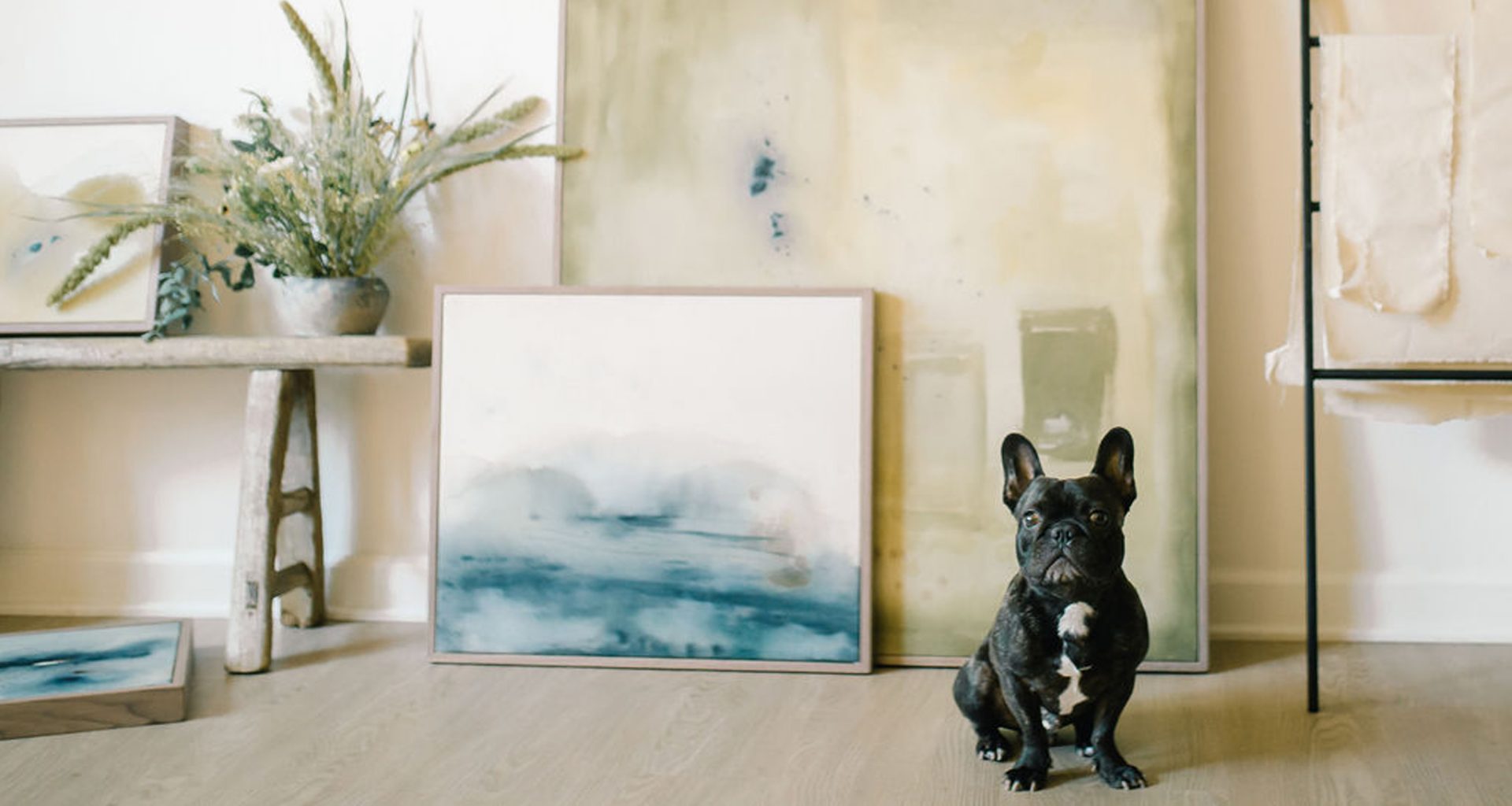 Rip & Tan: What are the in-studio essentials that you rely on when you're painting?

Jordan Nicole: Fresh blooms or dried foliage depending on how I'm feeling, textile samples for color reference, a speaker softly playing Latin-inspired house music in the background as I create, clean paint brushes, a palette knife, and my soft pastels and charcoal pencils.

Rip & Tan: How do your surroundings influence the pieces you make?

Jordan Nicole: My surroundings greatly influence my work. My home studio is designed to keep me inspired and wanting to create. I keep a yoga mat unrolled in case I need a physical release if I'm feeling stuck or uncreative. Feeling present in my body helps me to create with less resistance. I like keeping the windows open to let in fresh air and natural light as well. Beyond the studio, I love hiking dusty trails in Laguna Canyon. I stay influenced and inspired by the dry natural landscape.

Rip & Tan: How does your skillset as a painter come into play when working on interior design projects?

Jordan Nicole: I believe painting has helped me curate a specific color palette I'm drawn to. Muted earthy pigments are my obsession, and I find myself pulling rugs and textiles that mirror the tones I paint with daily and vice versa. My knowledge of interiors allows me to fully visualize how my paintings will play a role in the design of a beautiful home or space.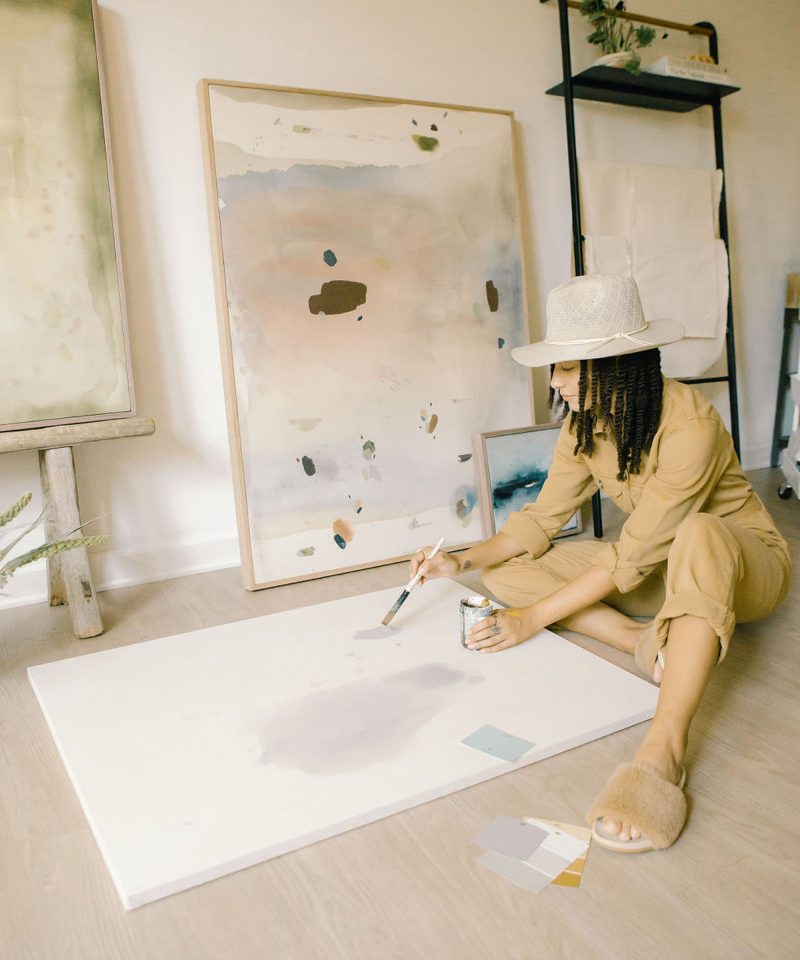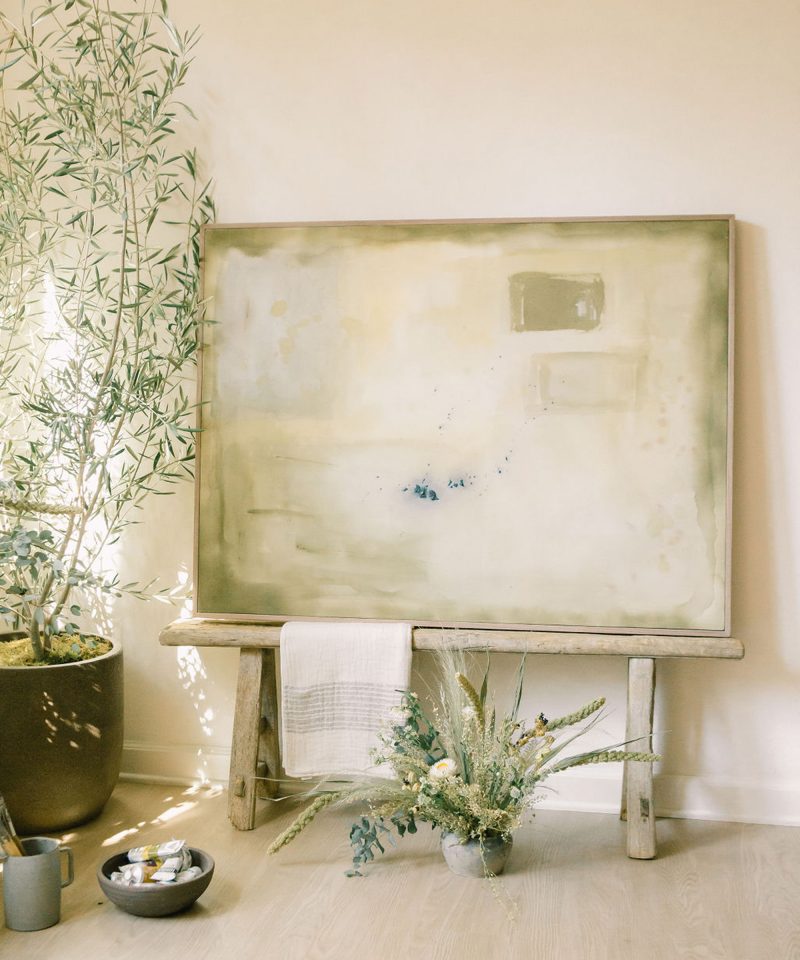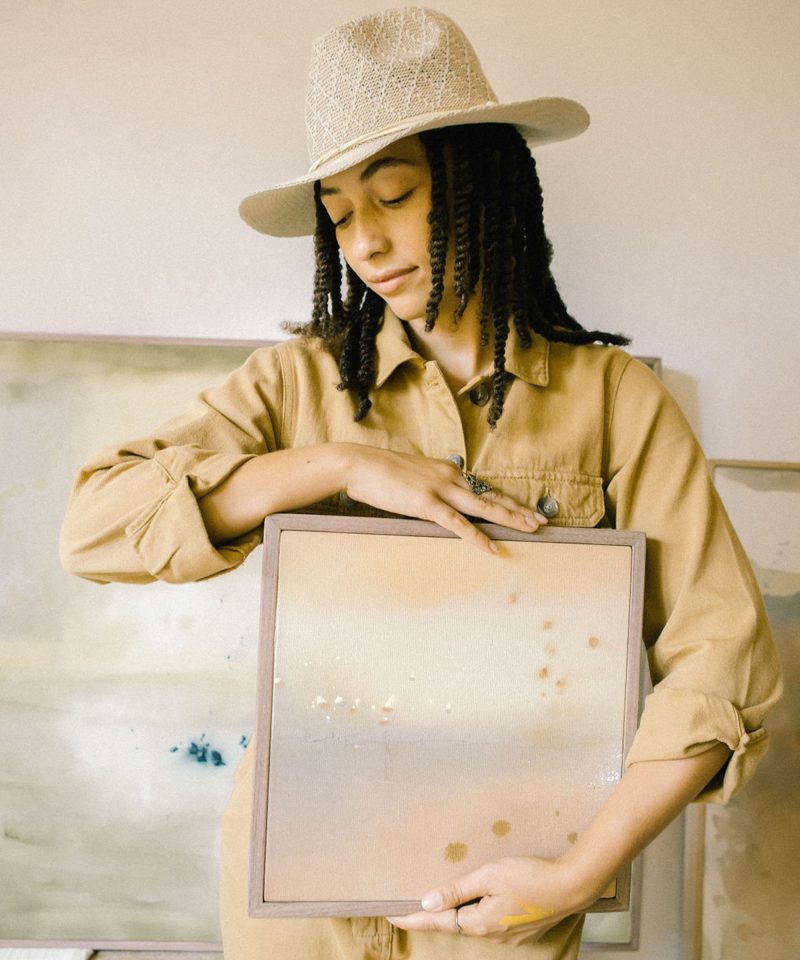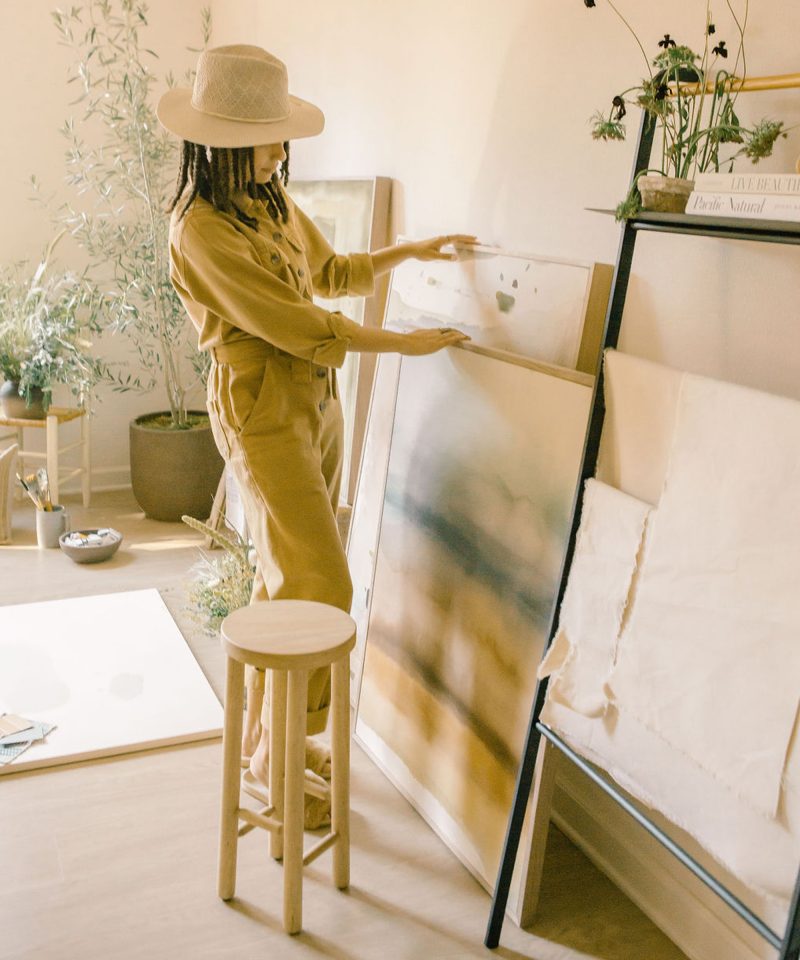 Rip & Tan: How do you want people to feel when they view your work?

Jordan Nicole: I would love it if people felt a sense of inner clarity or just simply contentment when viewing my work. There's so much beauty in just being content in each moment. The feeling of not needing to change anything, and instead to just appreciate a moment for what it is.

Rip & Tan: What advice do you have for those looking to pursue a career in art full time?

Jordan Nicole: Listen, listen, listen…always listen and stay open to the urges that inspire you. Keep listening, creating, and following your own unique path. It doesn't have to look like anyone else's journey. And most importantly, be patient.

Rip & Tan: What does living well mean to you?

Jordan Nicole: Living well to me means having the freedom to follow my urges and inspirations as they come to me in the moment.