Food & Drink
Jessica Murnane's Addicting Pistachio Coconut Squares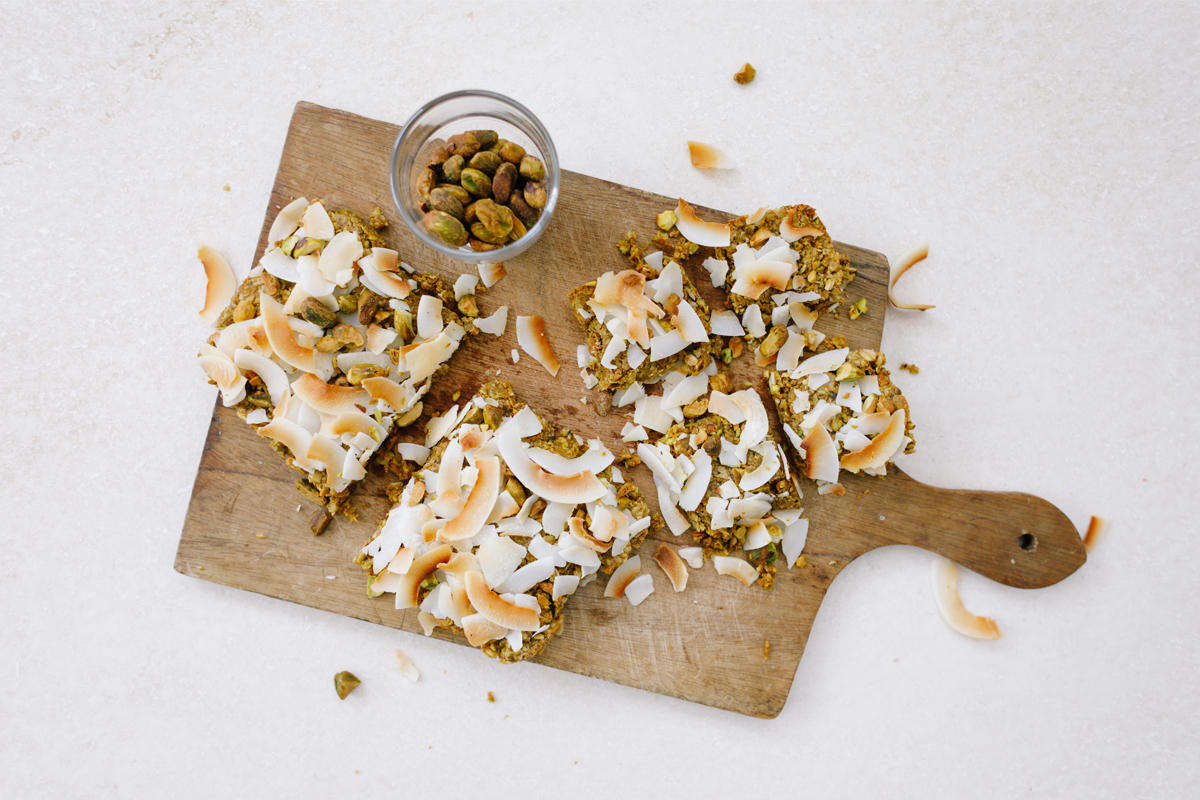 Having healthful snacks in the house is key when you have children who are always growing—and therefore always hungry—and when you have an active, busy lifestyle yourself. These pistachio coconut squares couldn't be easier to make and are a good source of fiber, protein, and healthy fat. They're also lighter on sugar than store-bought snack bars—so they won't make you or your little ones' crash after enjoying them.
The recipe comes from wellness advocate and podcaster Jessica Murnane's new cookbook "One Part Plant: A Simple Guide to Eating Real, One Meal at a Time". The cookbook focuses on easy recipes for every meal of the day that "make plants the star of your plate". It's a great title if you want easy, family-friendly dishes that rely on whole, natural ingredients and are loaded with veggies. Other recipes include crowd-pleasers like Creamy Mushroom Lasagna and Easy Vegetable Curry Bowls. Jessica will also be the first to tell you she has a bit of a sweet tooth, so there are some great, decadent but health-minded desserts in here too. Enjoy! XXJKE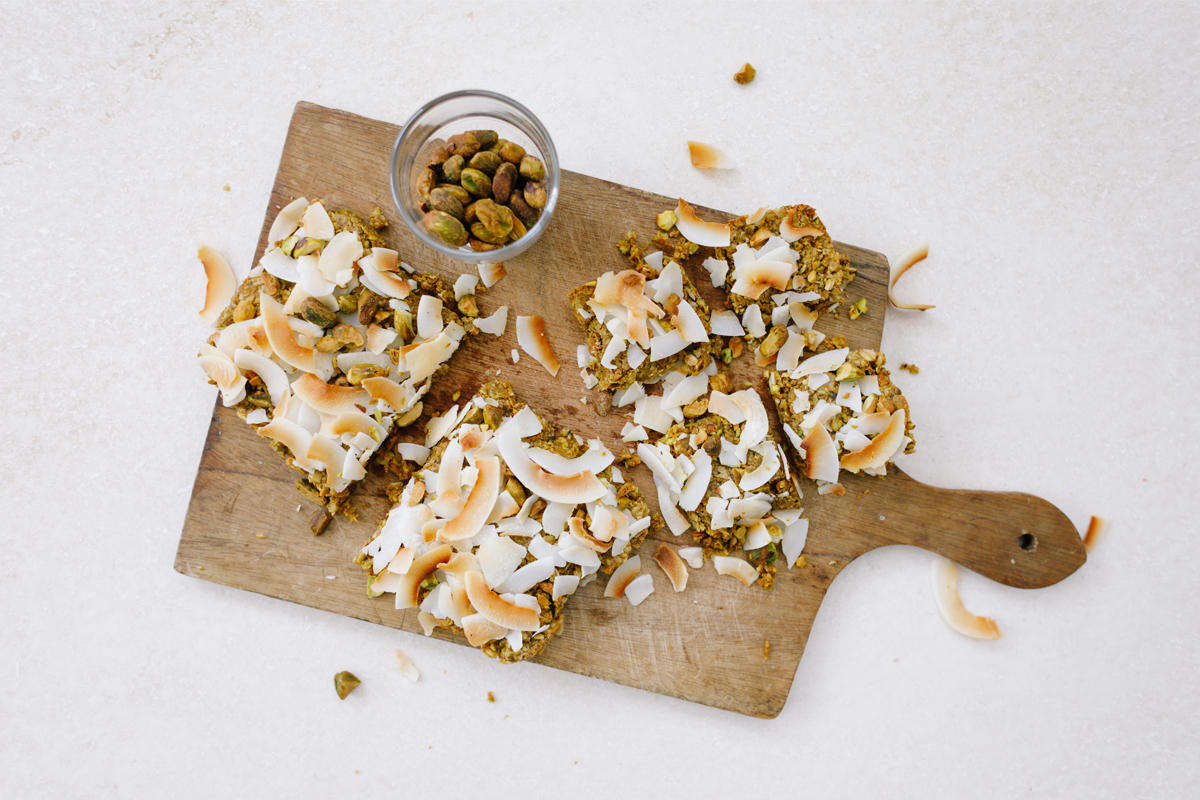 Pistachio Coconut Squares
Recipe
Pistachio Coconut Squares
Servings: Makes 12 squares
Units:

Course: Sides
Ingredients
1 cup

237 ml

raw shelled pistachios

1 cup

237 ml

old-fashioned rolled oats
1/2 teaspoon sea salt

1/4 cup

59 ml

real maple syrup
2 tablespoons olive oil
1/3 cup unsweetened coconut flakes
1 teaspoon raw honey (optional)
Preheat the oven to 350 degrees and line a 9-inch square pan with parchment paper.
In a food processor with the S blade attached, process the pistachios, oats, and salt for about 30 seconds, until a meal starts to form. Drizzle in the maple syrup and olive oil while the motor is still running until the meal begins to come together into a crumbly, almost-wet dough.
Press the dough evenly into the pan and cover it with coconut flakes. Bake for 10-12 minutes, until the coconut is nice and golden brown and the dough is cooked through. You want the squares to still be a little soft—don't overbake these.
Carefully lift the cooled dough out of the pan by holding two sides of the parchment paper. Let cool.
Cut it into squares. Drizzle a little honey over the top for extra sweetness, if you like. Store the squares in a sealed container for up to a week.
Kitchen Notes: You can rough-chop a handful of pistachios and mix them in with the coconut topping for extra crunch and color.