Food & Drink
Jeremy Fox's Grilled Corn on the Cob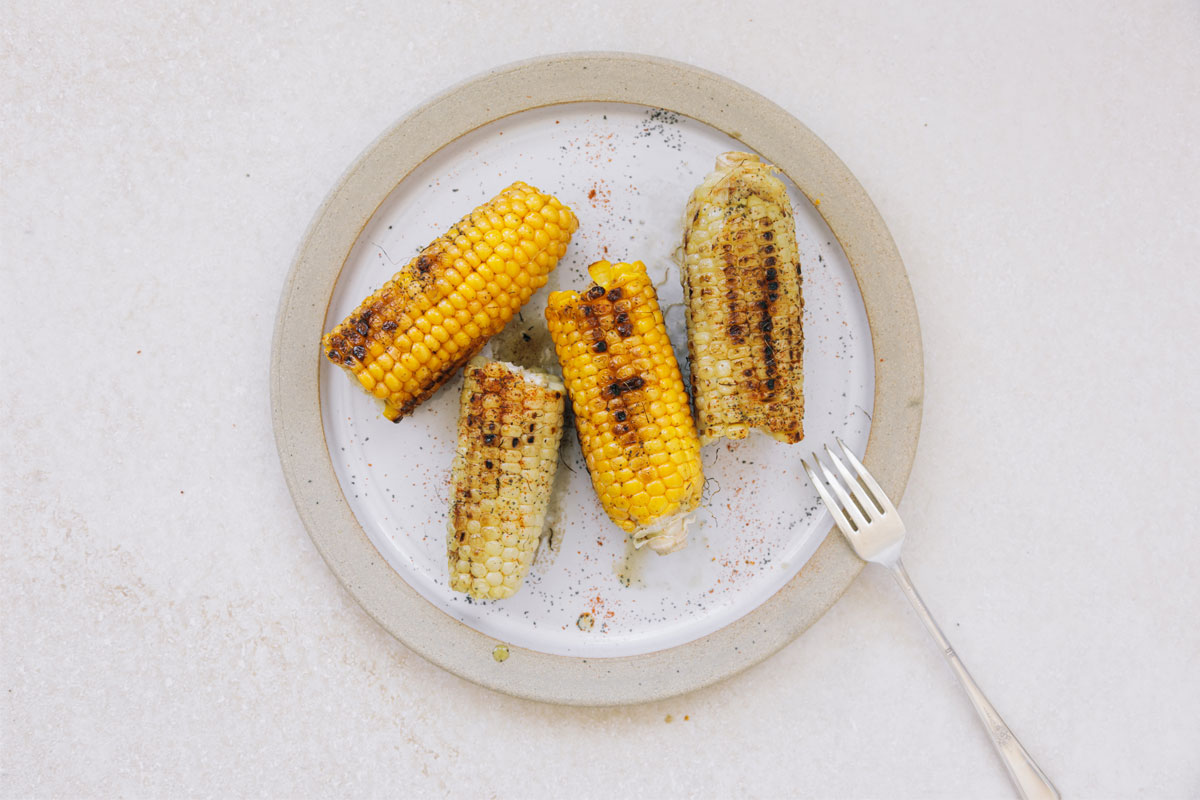 Jeremy Fox is a young California chef known for his inventive plant-based recipes. He is currently the executive chef at a great restaurant called Rustic Canyon in Santa Monica and was previously at Ubuntu in Napa, where he earned the restaurant a Michelin star. Jeremy is also married to Rachael Sheridan, one of the owners of the gourmet almond butter company Solstice Canyon. Needless to say, I've been very excited for his first cookbook, "On Vegetables", to finally come out. It hit shelves in April and has been incredibly well received by food critics, gourmet food publications, and home chefs alike. 
This recipe for corn on the cob with Calabrian chili butter and "ash salt" takes the idea of grilled summer corn to a whole other level. It takes a bit more work to put together but it's well worth the effort. Plus, the Calabrian chili butter can be made up to a week before your gathering, and tastes great over pretty much any grilled vegetable or meat. Get all of the details for this lively dish below. XXJKE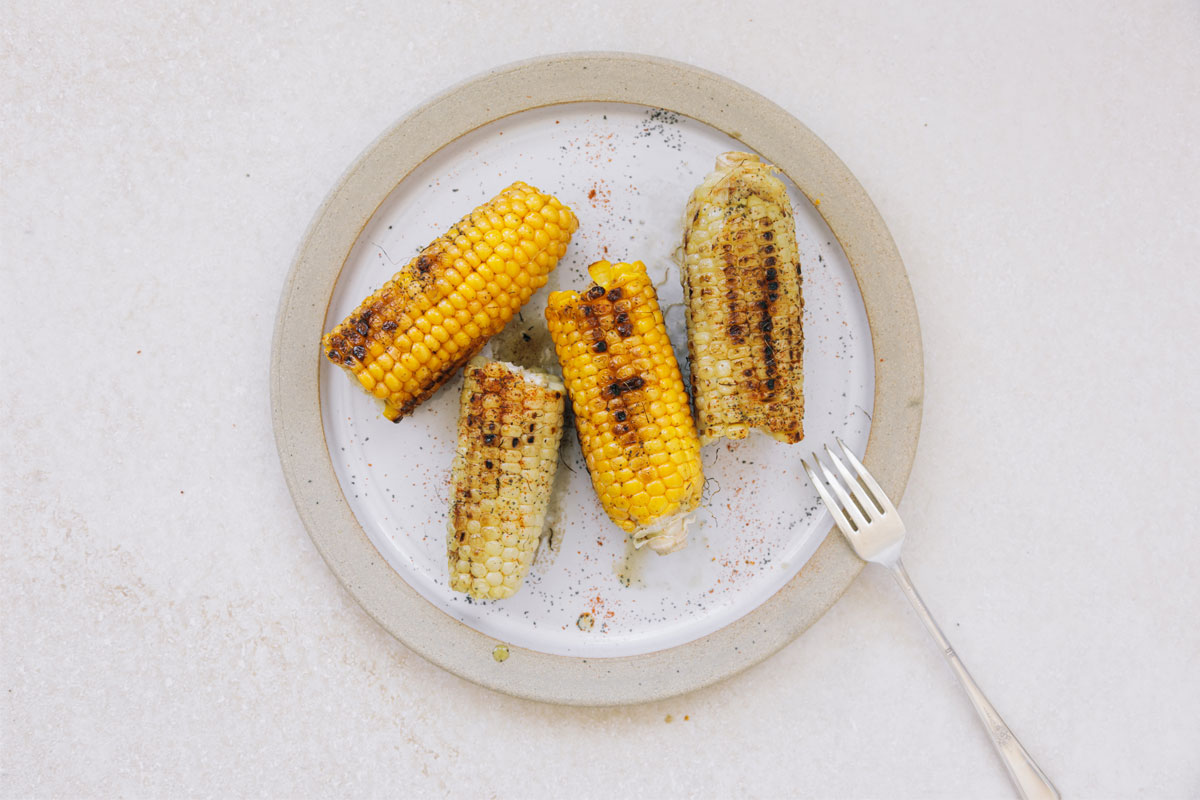 Grilled Corn on the Cob, Calabrian Chili Butter, and Ash Salt
Recipe
Grilled Corn on the Cob, Calabrian Chili Butter, and Ash Salt
Servings: Serves 4
Units:

Course: Sides
Cuisine: American, Mexican
Ingredients for the Corn:
4 ears yellow corn

1 cup

237 ml

Corn Cob Stock

8 oz

227 g

Calabrian Chili Butter
2 tablespoons flaky sea salt
1/2 teaspoon Onion Top Ash
Ingredients for the Corn Cob Stock:
8 corn cobs (cut into thirds - you can use leftover corn cobs for this)
1 teaspoon kosher salt
For the corn:
Preheat the oven to 375 degrees fahrenheit.
Trim any dark outer husks from the corn - just make sure to keep it wrapped. Place the corn in an 18 x 13 inch rimmed baking sheet or baking dish with the corn cob stock. Cover with foil and bake until the kernels start to soften up, 25 to 30 minutes. Remove the corn from the oven and allow it to cool, then remove the husks and silk.
Heat a grill (barbecue) to medium-low.
Place the corn on the grill and cook on all sides - you're looking for a bit of color (some of you may prefer more color than others).
In the sauté pan, melt the chili butter over medium-high heat and cook the butter for about 3 minutes - it will bubble and clarify a bit, so let it do its thing - just don't let it burn.
Meanwhile, in a small bowl, stir together the flaky sea salt and onion top ash to make ash salt.
Serve the corn on a platter and top with chili butter and ash salt.
For the onion top ash:
Preheat the oven to 450 degrees fahrenheit. Do not use convection (fan-assisted), or the fan will blow the onion greens all over the place.
Place the greens on a baking sheet and roast until the greens are completely brittle, blackened, and crumbly, about 30 minutes. Remove from the oven and set aside to cool.
Roughly chop or break them up by hand, then, using a spice grinder, pulverize to a fine powder. Store airtight indefinitely.
Corn cob stock:
In a medium stockpot, combine leftover corn cobs, salt, and 2 quarts water. Bring to a bare simmer over medium-high heat, then reduce the heat to low. Cover and keep just below a simmer for 21 hour and 30 minutes.
Strain the stock through a fine-mesh sieve into airtight containers (discard the corn cobs). Refrigerate for up to 4 days or freeze for up to 3 months.