Style
A Look Inside Jenni's Winter-Ready Wardrobe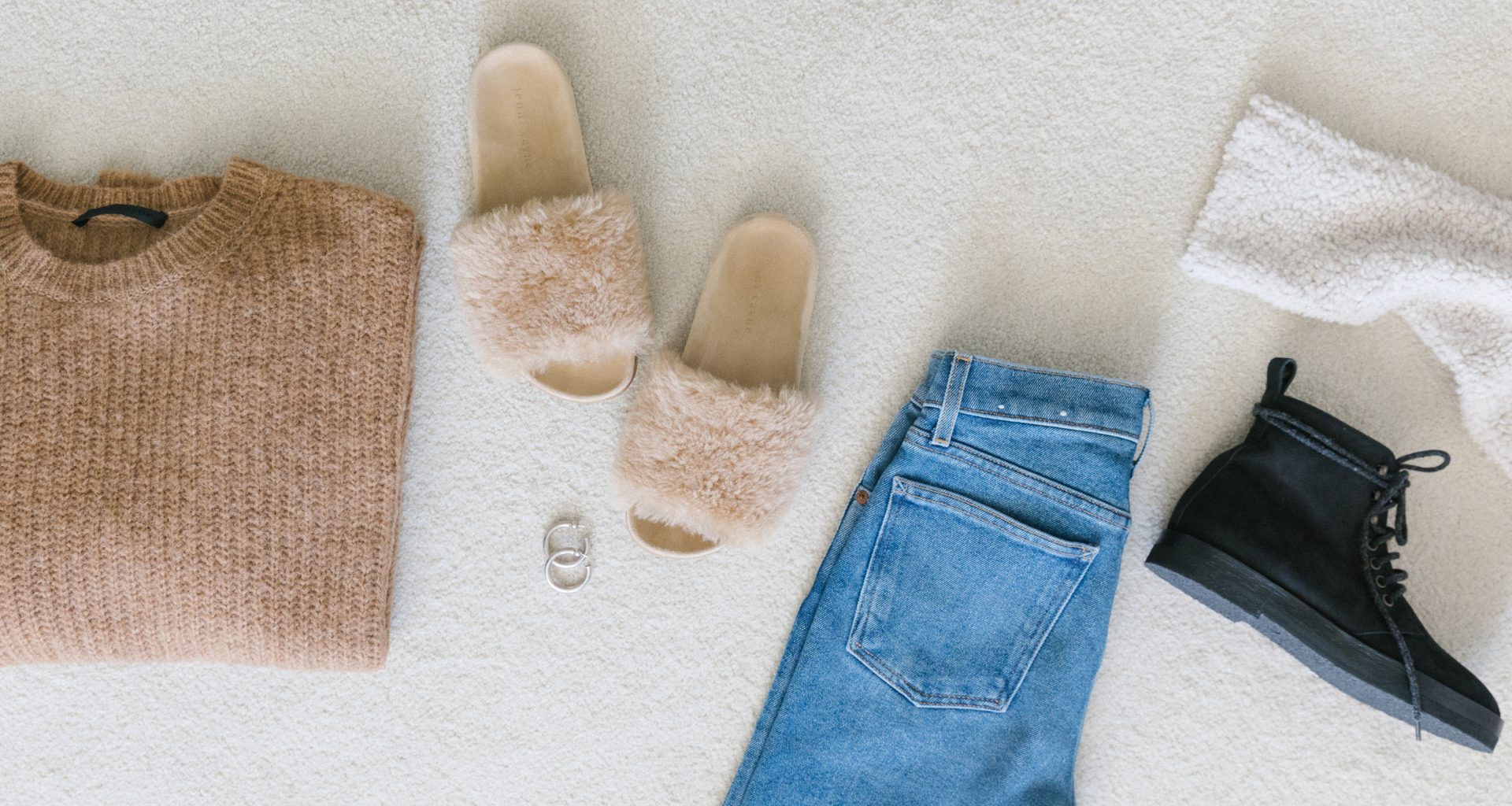 We have a confession: as much as we love the sunshine-filled days in Los Angeles, winter tops the list as our favorite season. A single look inside our closets will tell you as much. As soon as the temperature dips, we cue up our winter style essentials in the form of cashmere layers, outerwear staples, and shearling-lined everything. Determined to make this season as stylish as the rest, we asked Jenni to share the pieces she's counting on for a well-dressed winter. From bold boots to cozy knits, these four looks are the epitome of outfit inspiration.
1. Laid-Back & Layered
As you make your way from the cultivated coziness of the indoors to the brisk temperatures that await you outside, effortless layering is everything. Jenni relies on oversized knit fits and our update to the clog (with shearling, of course) to make the days and nights blend together seamlessly. With your base layers accounted for, turn to this season's all-star: the water-resistant Puffer Jacket that's set to punctuate any layered outfit.
2. Polished Comfort
Come wintertime, finding outfits that are both unfussy and dressy is a must. That's when one of Jenni's top style tips comes into play: stick to neutral shades and tailored silhouettes for an instant upgrade to the everyday. With relaxed yet refined basics on top, our Slim Trouser and Heeled Chelsea Boot turn the entire look into a sleek and streamlined finished product.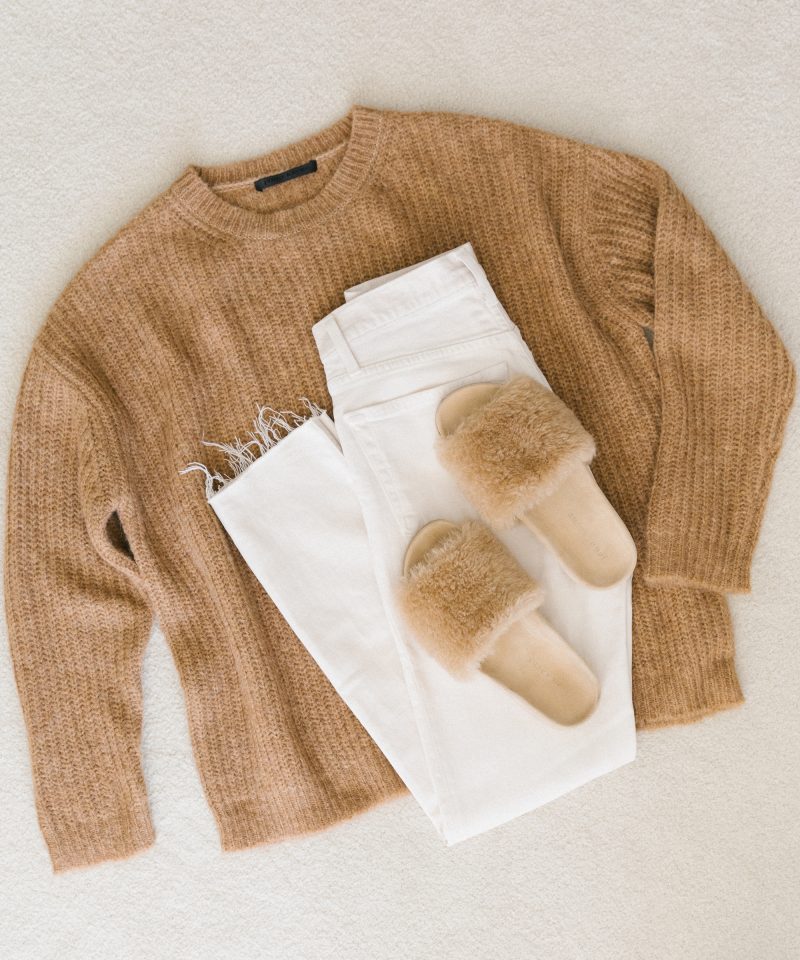 3. Shearling Simplicity
When in doubt, just add shearling. Jenni's subdued pairing of a fuzzy knit and shearling footwear proves that sometimes simplicity is all you need. Perfect for days around the house or errand runs, this look is what we envision when we think of winter's best-dressed. Style tip: pair your Shearling Slides with our
Cashmere Socks
for an extra touch of warmth.
4. Cool-Girl Casual
We love paring-down outfits to primary color schemes throughout every season, so Jenni's wintery black and white ensemble is nothing short of a dream. Whether you're headed to meetings or getting ready for date night, our 
Cotton Basic Tee
 and your favorite pair of black jeans serve as the ultimate canvas for the textured touches of leather and boucle. You know what they say: nothing brightens a snow day like leather and boucle.
Photos by David Kitz Styled by Kate Brien
More Stories