Style
3 Rules for Building Your Perfect Wedding Registry
Building a registry is one of the most exciting parts of planning your wedding—after all, you're getting gifts! Despite your excitement, you might be wondering just where to begin. Your registry should reflect your lives together, suit your lifestyles, and be designed to withstand throughout your shared future. These are our tips to relieve registry stress and build the nuptial wish list of your dreams.
1. Opt for Heirlooms
Keep special occasions and future milestones in mind. Though you might not be much of a hostess today, you might want a special
serving piece
for your first Thanksgiving together. Focus on pieces that will span the test of time and style and reflect not only your lifestyle today, but the future occasions you'll share together. Consider a good set of
linen tablecloths
and
napkins in neutral tones
you can use to mix and match with your existing dinnerware. And when it comes to kitchenware and gadgets, avoid single-use items and tools you are highly likely to never use—yes, ice cream maker, we're looking at you.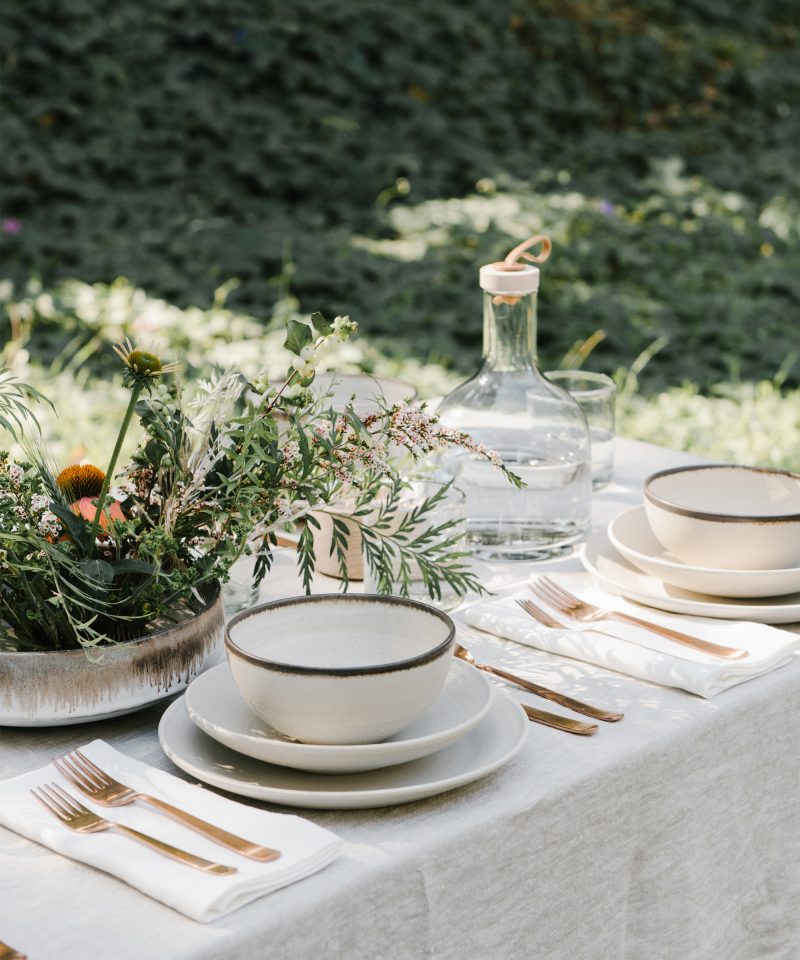 2. Use the Opportunity to Upgrade
Bring your partner into the plan and review what you already own, what you want to keep, and what you want on your list—then edit your selections as a complete collection.
Choose products that work together but don't feel pressure to be too matchy-matchy. Edit down to a good mix of things that would be nice to have (
a fancy new apron
) and what you really need (new
hand towels
and
washcloths
.) Choose individual items as well as sets to ease the burden on your guests and give everyone something to choose from. And don't forget decor! A considered touch helps your marital house feel like a home, and guests will love to see their gifts in everyday use. Think artisanal
pillows and textiles
, and consider useful storage items like
nesting baskets
, a
bedside catchall
, or
vases and vessels
for flowers and arrangements.
3. Make it Easy on Your Guests
As a general rule, you should have your registration completed about 4-6 months before the date of the wedding to give guests time to make purchases. Remember to give your guests a variety of price ranges to choose from. On the high end, group gifts are a great idea, and that's where you can list those items you've been coveting—a handmade
side table
, an
oak wood day bench
for the foot of the bed, or a beautiful
accent chair
. Little things are just perfect for those generous-minded plus-ones that want to be a part of your day. Think of all the
candles
you might burn through these years together, or ask for something you might not get for yourself, like
decorative bud vases
or a
luxurious room spray
.
Above all, keep in mind that today is about you and your partner. While it's never the things we own that bring us joy, it doesn't hurt to ask for things that spark a little.