Wellness
Inside Jenni's Clean Beauty Routine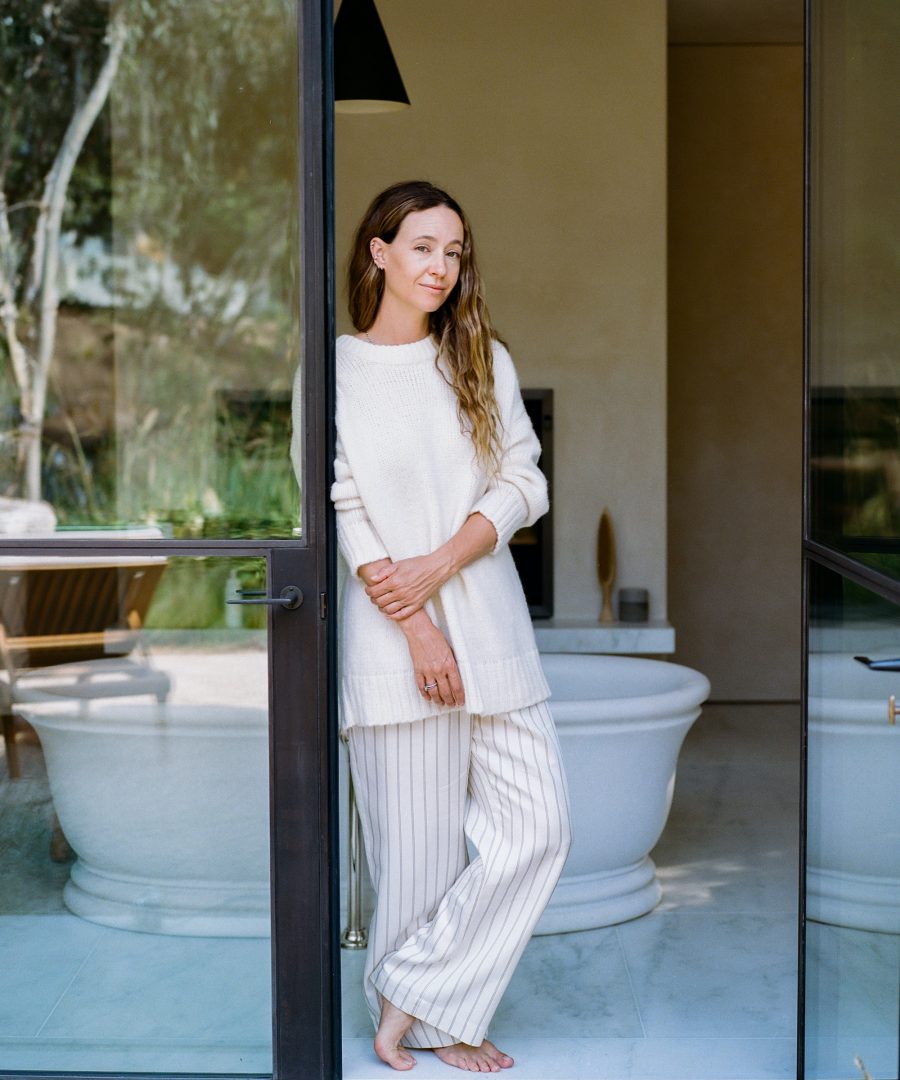 At Jenni Kayne, we're ever in the pursuit of a life lived well. It's an ethos that gives way to many meanings, but more times than not, we find that it can be summed up into one timeless takeaway: there is beauty in simplicity. That's why after many years in the making, we're excited to introduce
Oak Essentials
—our new skincare brand that works in step with this way of thinking. Guided by Jenni's longtime passion for clean beauty, Oak Essentials is a continuation of our brand's larger mission to inspire women to live well every day. To celebrate the launch of Oak Essentials, we visited Jenni at home to discuss her clean beauty journey, what wellness means to her, plus gather some insight into which products she can't live without.
Rip & Tan: When did you first get interested in clean beauty?

Jenni Kayne: When I was pregnant with my son, Tanner, who is now 12, I started doing a lot of research into everything I was putting in and on my body—from the food I was eating to the products I was using daily. I completely cleaned up my diet and my beauty routine as a result and haven't looked back since.

Rip & Tan: How does Oak Essentials speak to your overarching approach to self-care?

Jenni Kayne: Whether it's the way I entertain or how I get dressed, I love simplicity and the concept of a daily uniform, and this same idea applies to my beauty regime as well. For Oak Essentials, I drew inspiration from nature, using clean, quality ingredients to create staples that seamlessly fit into any existing routine. Oak Essentials is simple, beautiful, and effective, which is everything I want a beauty routine to be.

Rip & Tan: Which Oak Essentials product is your favorite and why?

Jenni Kayne: It's so hard to choose just one, but I think my favorite at the moment is the Ritual Oil. I love that blue tansy is a key ingredient, plus the calming smell, the memories it evokes, and, of course, the results. I'm in love with the way my skin looks and feels every time I use it.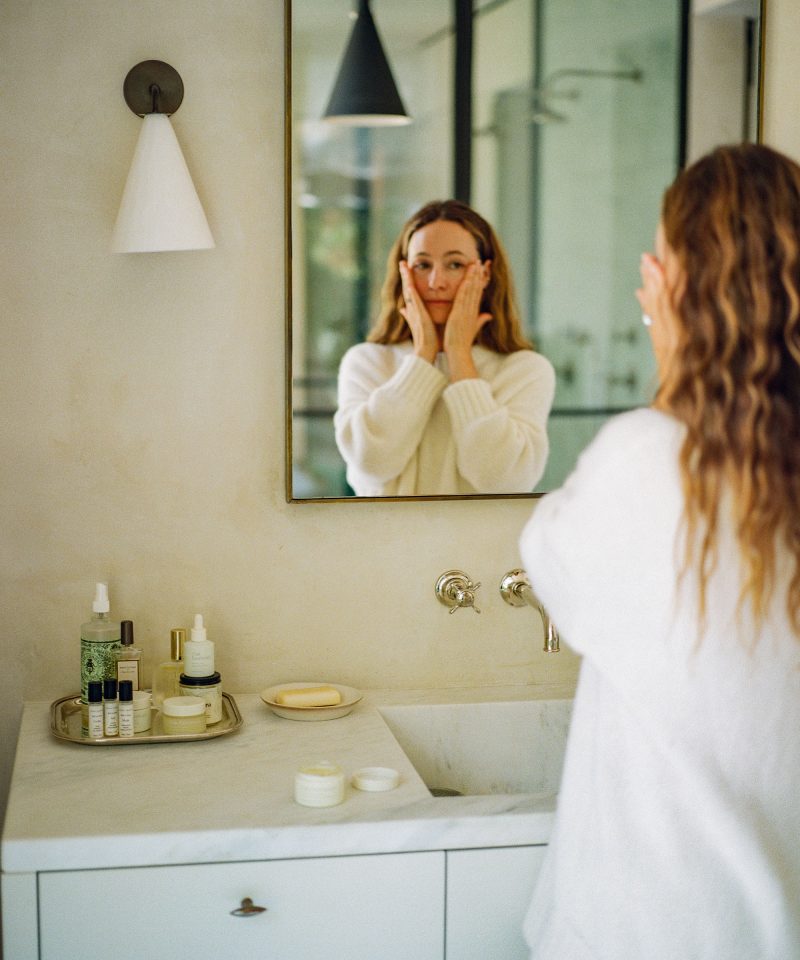 Rip & Tan: How has your relationship with wellness and beauty shifted over the years?

Jenni Kayne: I am inspired by living well and clean, as health is paramount. There are so many harmful things we are surrounded by every day, whether we like it or not. I think it's so important to make the right choices when it comes to what we consume—inside and out. To me, wellness is a way of life that has really forced me to slow down and be very deliberate and thoughtful with my decisions. That said, I don't think it's about being perfect. There needs to be some flexibility here and there to enjoy all the moments and not get stuck or too regimented. Wellness is all about how you feel.

Rip & Tan: What are the go-to products you can't live without?

Jenni Kayne: Currently, my go-tos are the Oak Essentials Ritual Oil and Cleansing Balm, Crown Affair's hair oil, Retrouvé eye cream, Santa Maria Novella Vitamin Cosmetic Body Oil, and the Kiehl's and Serge Lutens musk perfume.

Rip & Tan: What's one beauty truth you wish you knew when you were younger?

Jenni Kayne: Less is more.
"Oak Essentials is simple, beautiful, and effective, which is everything I want a beauty routine to be."