Style
An Ode to the Turtleneck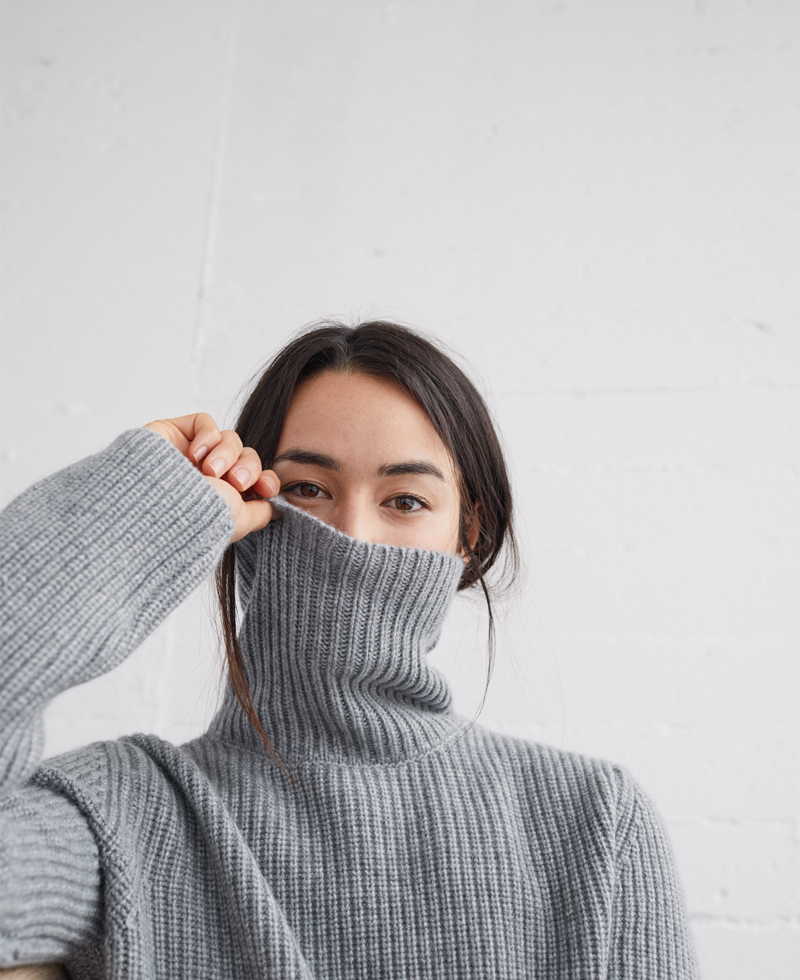 Gloria Steinem, Phoebe Philo, Audrey Hepburn…these are just a few images that come to mind when we think of the turtleneck sweater. Ubiquitous yet unassuming, the turtleneck says more about its wearer than you'd think, considering the style itself is quite demure.  Covered, bundled, and cozied up, a woman in a turtleneck communicates a specific set of aesthetic priorities: that of comfort and confidence, and a quiet elegance that demands to be taken seriously.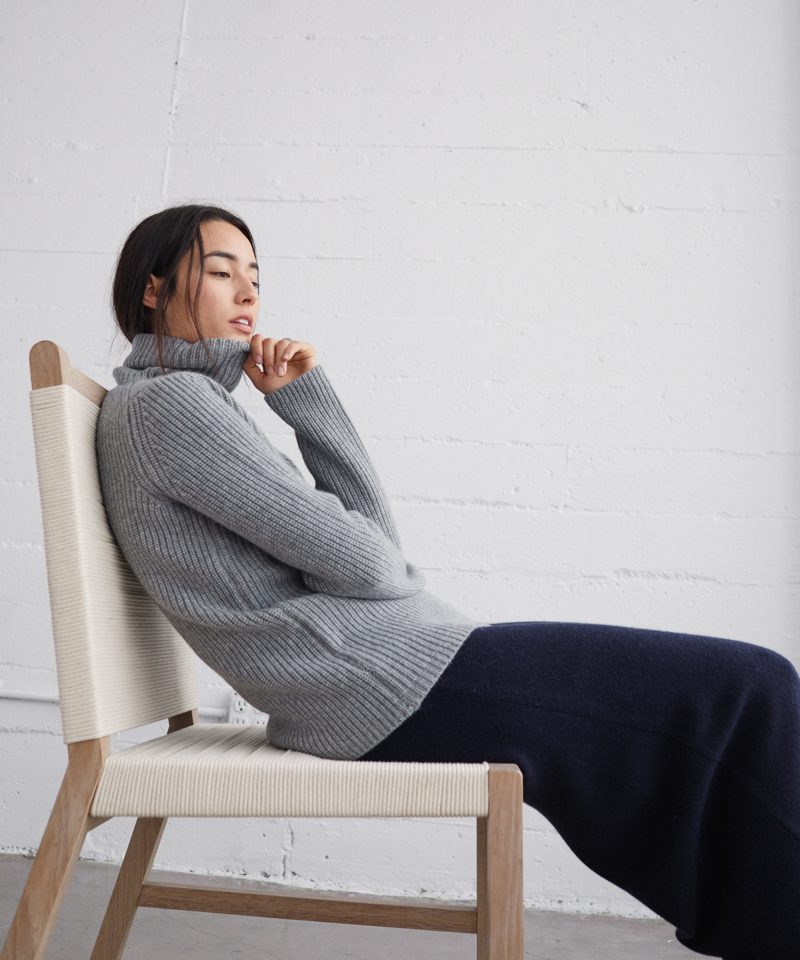 Minimalism has reached its apex, but that is not to say it is over. As women collectively come into their power, their ambition, and their success, we have an opportunity to redefine the old signifiers of beauty.  Value is placed instead on the lack of adornment, the abandon of trend, the absence of frills.
Knit loose to hang away from the body, a
cashmere turtleneck
shows, but does not tell. Sometimes, it's quietude that conveys the most confidence, but that doesn't mean you have to be quiet. Let us consider once again Gloria, Phoebe, and Audrey. Recalling images of these women in their respective turtlenecks, what stands out is their intelligence, their passion, their strength, and the confidence to show off what matters. The votes are in: comfort is key, and the turtleneck sweater is here to stay.