Living
Model Motherhood with Jaycina Almond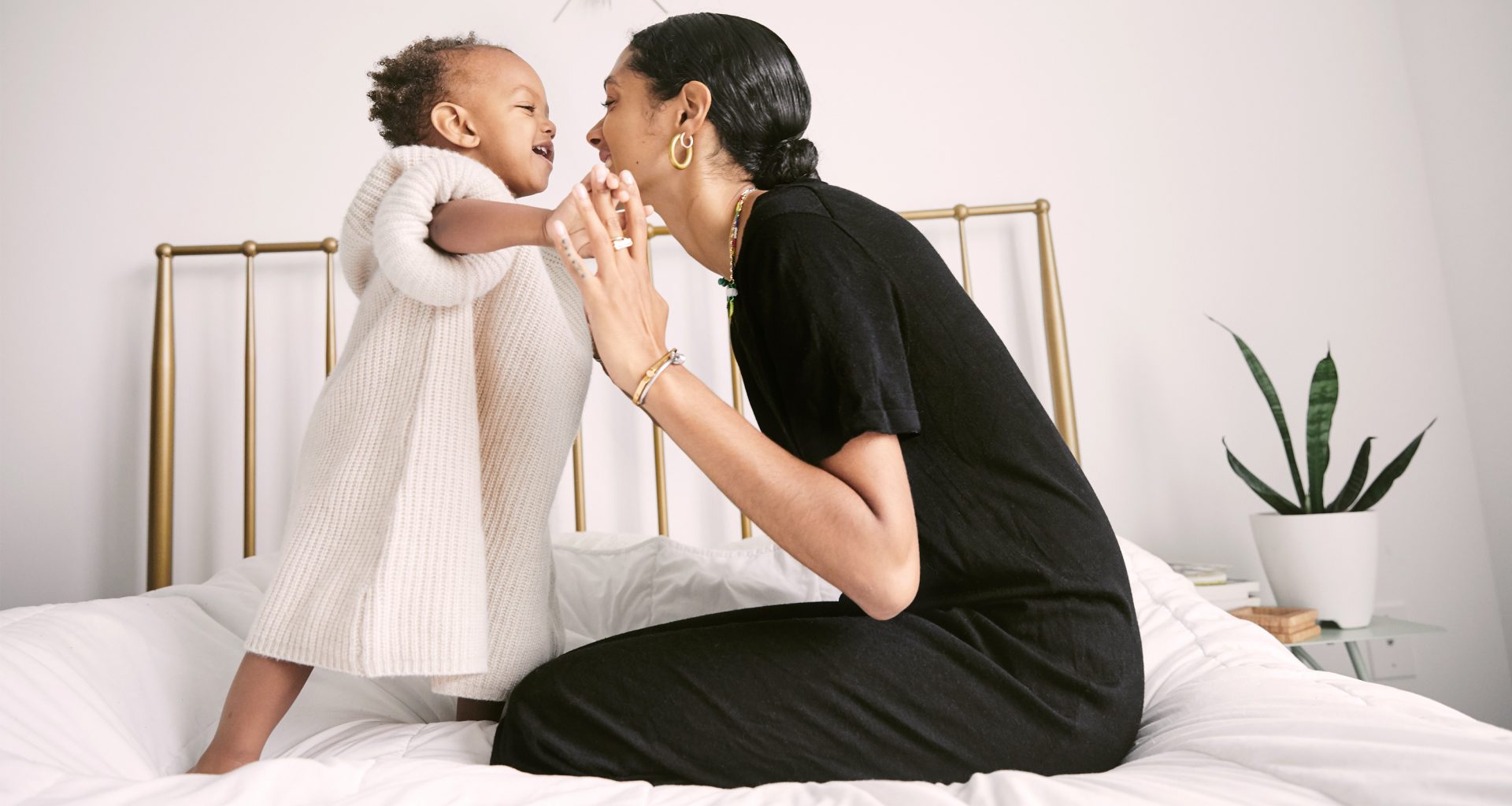 Some people just have a familiar face, like Jaycina Almond, but in this case, you definitely have seen her somewhere. Her image has graced various fashion campaigns, and she often pops up on our explore page for her modern sense of motherhood and impeccable style. We meet with Jaycina to talk raising kids, finding your voice, and how motherhood can be a career launchpad.
Rip & Tan: Tell us about your career trajectory. How has your professional life taken shape since becoming a mother?

Jaycina Almond: Becoming a mother was a catalyst for me to become serious about my dreams – when Syx was 8 months old I got signed by my mother agency and now I'm signed in both LA and NYC, and my modeling career has been growing steadily over the past two years. Some of my first big campaigns included Syx. A lot of times babies can be something that slows down your career, but if anything she has been a blessing to my professional life!

Rip & Tan: How did the idea for Tender begin?

Jaycina Almond: After having Syx, I wanted to do something for mamas and get into birthwork because I realized pregnancy is one of my passions. I knew it didn't make sense for me to become a doula or a midwife because I have this growing modeling career that I'm juggling, so thats how I thought of Tender! A box curated around mama's current trimester filled with elevated essentials made by other moms.

Rip & Tan: What are some of the biggest challenges you've overcome that shape who you are today?

Jaycina Almond: As a woman, I think a big challenge a lot of us share is becoming secure in ourselves and our worth and learning to love and accept who we are wholly. A lot of the other challenges in life would have been miniscule if I learned those things sooner.
Rip & Tan: Before becoming a mom, did you have any beliefs about pregnancy or motherhood that proved to be false once you had your own experience?

Jaycina Almond: A lot of times we look at other people and think, "Oh, I'm never doing that!" – but you truly never understand until you are in the same situation. I never thought I would be the mom that considers buying a backpack leash for their toddler UNTIL Syx and I started hiking! She is fiercely independent and doesn't want to be carried so the leash would make it a little more safer when we hike difficult trails. The only belief I have now is not to judge.

Rip & Tan: Any tips for moms looking to the best take care of themselves in the prenatal stage?

Jaycina Almond: Listen to your body and honor it. Pay attention to the labels on your makeup and skincare products. Eat without worrying about weight. Relax and enjoy it. Nine months zooms by – don't stress over things that won't matter by baby's first birthday.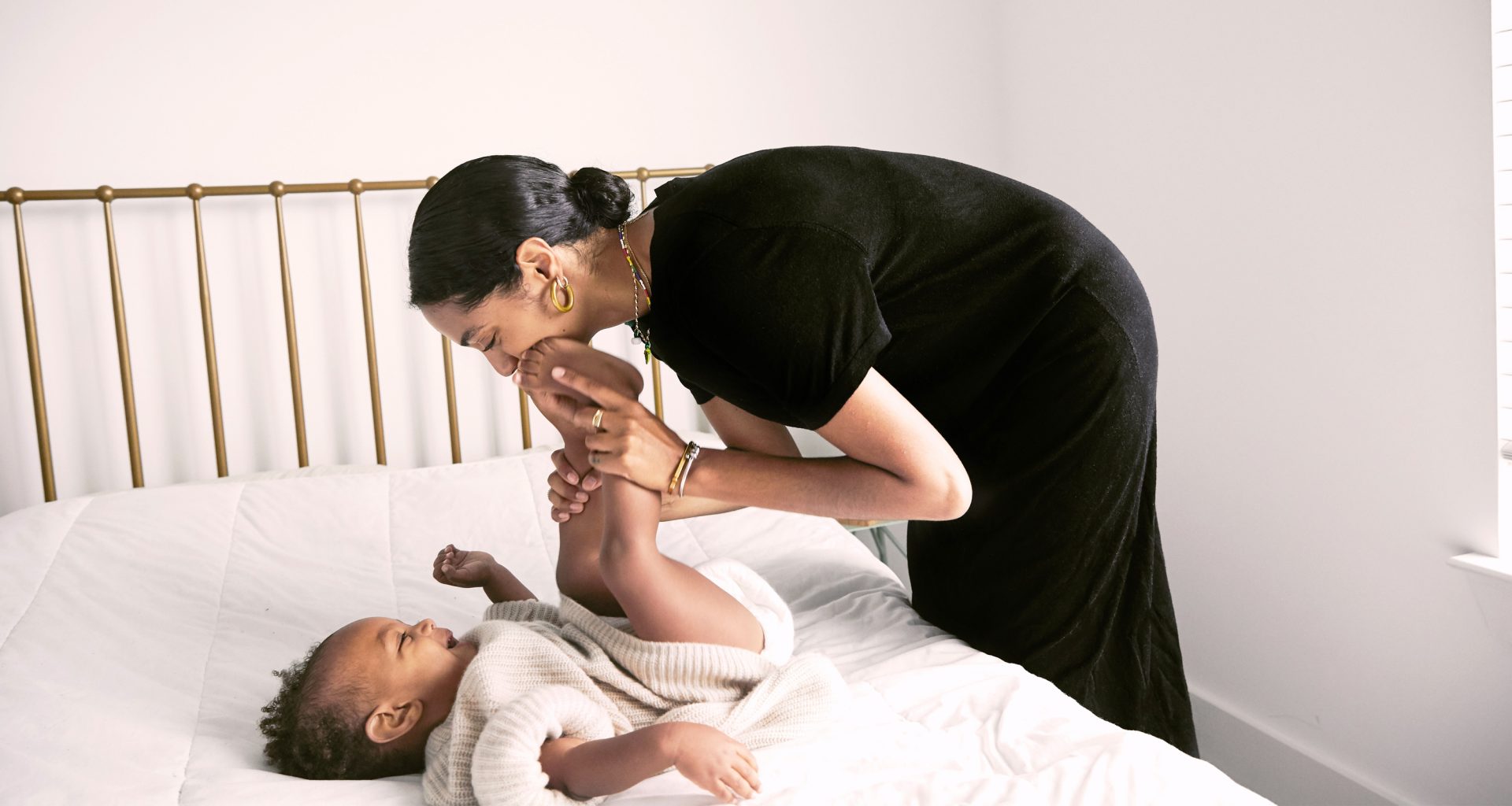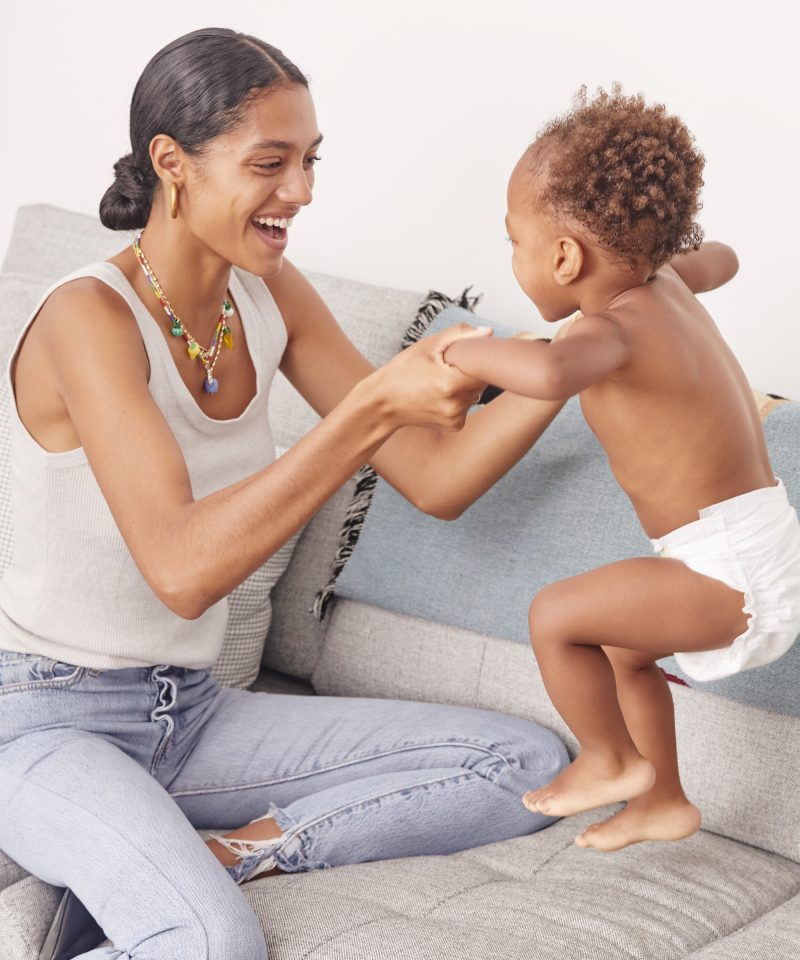 Rip & Tan: When thinking about how you want to raise a girl in this world, what are some of the lessons you'll pass down to your daughter?

Jaycina Almond: I have been acutely aware of this since my pregnancy and I made a list of intentions on raising Syx as not only a girl, but a black girl in this world. Our big thing for this age is body autonomy. Since she was an infant, the language we use around touching her has been intentional. Everybody asks her for hugs and kisses and we respect when she says no. Another thing we are intentional about is self-worth and self-love. I hope I can raise her to never question herself and to always have an innate sense of confidence.

Rip & Tan: Talk us through your typical morning routines and rituals:

Jaycina Almond: Syx co-sleeps, so we wake up and we sing our morning song, then we brush our teeth and wash our face together. She will pick out her clothes, I'll get dressed for the gym. We eat and then we head out! That's our morning 4/5 days a week.

Rip & Tan: What are your tenets of good style?

Jaycina Almond: Comfort, a sense of individuality, anything that makes you feel good when you put it on!

Rip & Tan: Describe your personal uniform. What aesthetics do your wardrobe, lifestyle, and home share that defines you?

Jaycina Almond: For me my personal uniform is all about comfort. That usually means a dress or a skirt of some sort. I wish I never had to wear pants! When you look at my closet or my home, you will realize all the foundational pieces are neutral and I bring the fun and the color and the uniqueness in with the accessories! I like the drama but not too much. Just enough to be noticed.