Living
Jacey Duprie Shares the Secret to Her Expertly Styled Space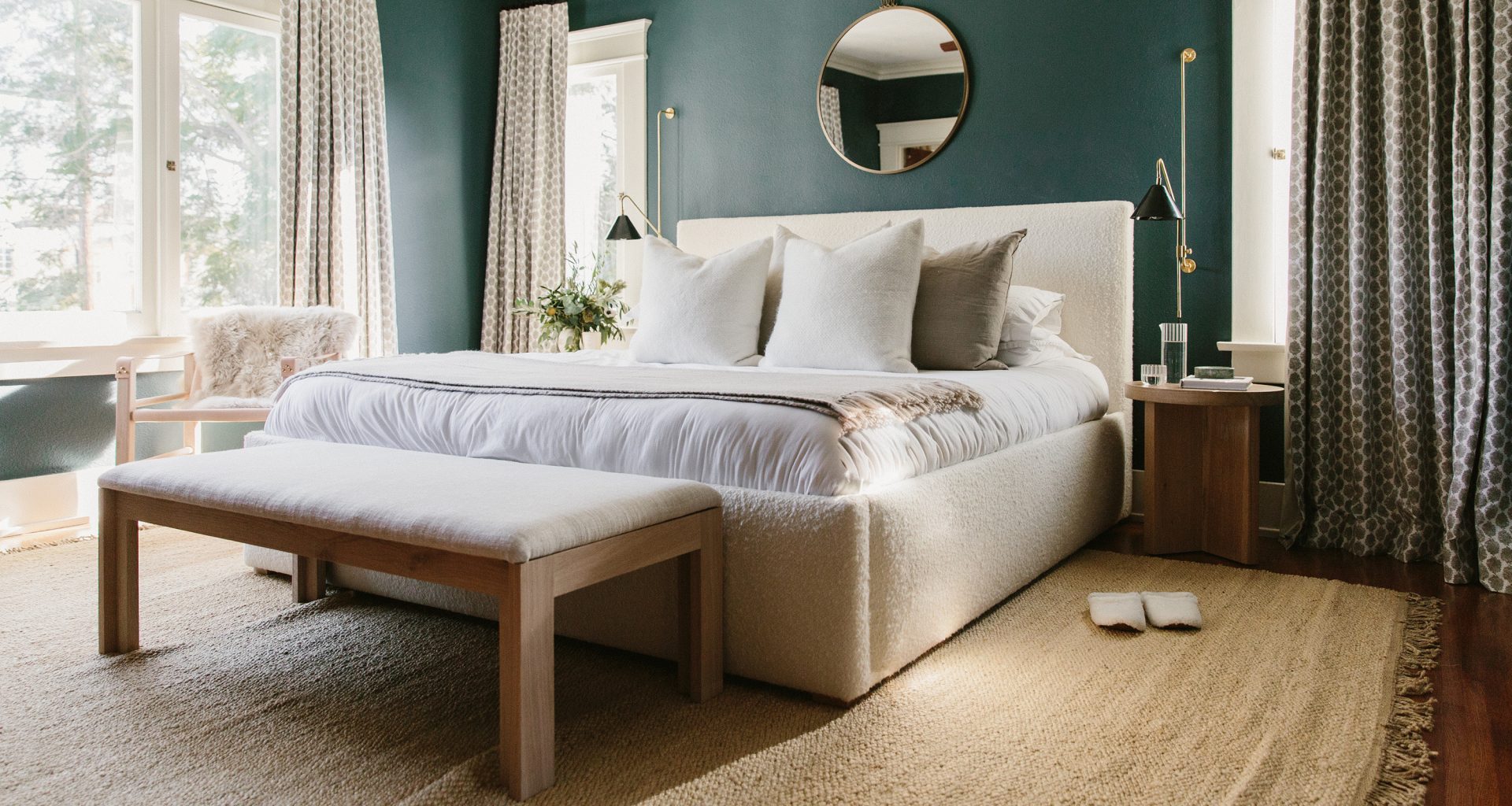 No matter who you ask, it's easy to agree upon a simple fact: Jacey Duprie is as stylish as they come. Whether she's highlighting moments at home or documenting her days on the go, the founder of fashion, travel, and lifestyle blog Damsel in Dior is a tastemaker after our own hearts. So when she was looking to restyle her California classic space with the touch of Jenni Kayne Home, we could hardly contain our excitement. We stopped by to see Jacey's finish place and chatted everything from renovation tricks to entrepreneurial tips.
Rip & Tan: Where did the creative inkling to start Damsel in Dior come from? How has its overarching ethos evolved over the years?

Jacey Duprie: I started my blog on my honeymoon as a way to document our trip. After being featured and having my readership grow slowly and organically, it first became a creative outlet for me and then slowly transitioned into a full-time business. While the website very much started out as a shopping and fashion blog, over the years it has morphed into a lifestyle brand that shares so much more than just fashion. My husband and I are investors in real estate projects, so we have slowly included the behind the scenes of our work on the website as well. We are currently looking for our next project in Los Angeles while we renovate a new vacation home rental in Lake Arrowhead.

Rip & Tan: From the community you've cultivated to the moments of creativity, what do you love most about your job?

Jacey Duprie: Outside of the obvious perks of getting to create content for a living and interacting with our amazing community, there are so many things I love. I absolutely love the flexibility and opportunities that our job allows. Grant and I can literally work from anywhere which makes our job feel less like "work." Our personal lives intertwine with our professional ones so it enables us to make unique decisions based on how it may or may not enhance our work. For example, as we seek out a new project in Los Angeles we are also keeping in mind what type of content we'd like to share with our community.
Rip & Tan: With a 100-year pedigree, your home has a rich history of its own. How did you adapt the space to reflect your family's style and sensibility?

Jacey Duprie: Our style is constantly evolving and when we purchased this home we wanted to lean into the era of the house. We worked very closely with our favorite interior designer, Martha Mulholland, to help us marry our style with the history of the home. We selected pieces that felt practical, yet stylish and used more modern light fixtures and drapes to bring the house up to date.

Rip & Tan: What are three things you wish you knew before embarking on your home renovation?

Jacey Duprie: I wish I had waited until after my pregnancy to renovate. I feel like some of the choices I made were a bit rushed because I was so tired.

I also wish I knew how difficult it would be to work within the historical preservation act that our house is in. We are extremely limited with the design choices we can make.

Lastly, I wish I knew that painting my bedroom a very dark color wasn't the best choice. 
Rip & Tan: What role does the California design aesthetic play in your space?

Jacey Duprie: Outdoor living is such an important part of California, and keeping our windows and doors open is a very common thing you'll find living here. Having drapes and curtains that felt easy to open and allow light to come into our home was very important. I also feel that Martha did a great job of bringing in vintage pieces to embrace the more eclectic side of California style that sometimes gets ignored elsewhere. 

Rip & Tan: How would you describe your approach to home décor?

Jacey Duprie: Much more easygoing than my personal style—meaning that I am more willing to take chances and do things a little outside of the box. I love mixing and matching old with new. 

Rip & Tan: What was your goal in the redesign of your family room? What tips do you have for those looking to make the most of a smaller room?

Jacey Duprie: We had been struggling for a long time over how to make this room off the kitchen feel comfortable enough to watch TV in and also kid-friendly enough for our daughter to play in. The coffee table is absolutely perfect for our 2-year-old. It's the perfect height and she loves playing on it while we cook dinner. The space in this room is smaller than our formal living space so we went with a smaller sofa and low coffee table which helps make the ceiling feel taller and larger. I would also suggest using lighter weight chairs in a smaller space to open it up. 
Rip & Tan: From choosing furniture to styling the sofa, what are the foundational elements that make a house feel like home?

Jacey Duprie: Our home is very much lived in and I think having little personal touches is very important. A cozy throw blanket that makes you feel warm and fuzzy, having family photos framed around the house and little bits and bobs collected through travels are all things you will find in our home. 

Rip & Tan: What role did Jenni Kayne Home play in defining your space's style

Jacey Duprie: We've been a fan of Jenni Kayne Home for such a long time. In the same way as her clothing line, the Home pieces truly speak for themselves and feel very minimal, yet practical and stylish. We were very excited to partner with Jenni Kayne Home to bring more simplicity to our space. 

Rip & Tan: From your bed to the cozy pillows and accent pieces, your bedroom is a ready-made retreat. Any style tips for those eager to recreate your bedroom's look on their own?

Jacey Duprie: Pick what makes you feel happy and cozy. Texture is super important and the moment I saw the Jenni Kayne boucle bed I knew I wanted to have it. Our previous headboard was too hard against my head and I was craving something warmer. I also didn't love the clutter that my nightstand was collecting in the drawers so we traded ours out for the Jenni Kayne Home simple nightstands that free up the energy in our space. Our bedroom is our sanctuary and I want it to feel warm, relaxing, and a distraction-free place for us. 
Rip & Tan: From must-try recipes to self-care practices, what are you loving currently?

Jacey Duprie: Currently, I am loving my at-home workouts with Pilates by Amanda and Amanda Kloots. Moving my body is an absolute must. It keeps my head straight and my heart happy. 

Rip & Tan: How do you find a balance between mom moments and work duties?

Jacey Duprie: We are fortunate to have a studio space in our backyard that we work out of from 9am-4pm and do our best to keep our workspace separate from our home space. Time management is incredibly important as a working mom and I do my best to have "phone-free" time with June for at least 1 hour a day during the workweek. I also take weekends off! 

Rip & Tan: What does living well mean to you?

Jacey Duprie: Living well means being healthy, happy, and spending as much time doing the things you love as humanly possible.
Photos by Nicki Sebastian