Style
Introducing the Jenni Kayne x Tappan Art Capsule
Nothing completes a room like a beautiful piece of art, whether it's a handmade object or a hanging work. To complement my first-ever Home collection, I wanted to incorporate art somehow, and knew Los Angeles-based Tappan would be the perfect partner. Launched in 2012, Tappan is a platform for emerging artists to sell their work, and their curation is amazing. Tappan co-founder Chelsea Neman suggested I look at Marc Gabor's photographs, which focus heavily on nature. I knew immediately that Marc's work would complement the collection; his photographs are serene but alive and often soft and monochromatic in color.
For our collaboration with Tappan, I selected two of Marc's photographs taken over the past three years throughout his various trips across America and Mexico. One is a warm, golden photo of pampas grass taken in Hudson Valley, New York and the other is a cool, blue river scene, captured in Emma Wood, California. I find both shots to be intensely beautiful and totally transporting—not to mention, very in step with the soft, neutral-color alpaca accents and other hand-worked objects in our collection.
I like the lake scene photograph set against a natural wood desk or bench, for a mix of cool and warm tones. The blond framing on the print helps make it feel at home with an earthy piece of furniture. As for the pampas grass photograph, I love it above on our living room mantel. The blush tones of the grass help marry the red brick fireplace and white walls above in a soft way. And I like the way the movement in the photo creates a relaxing mood. 
If you're interested in the Jenni Kayne x Tappan prints, they are available in three sizes at JenniKayne.com, TappanCollective.com, and at the Jenni Kayne Airstream. To learn more about the works from Marc himself, check out our Q&A with the photographer below! XXJKE
Rip & Tan: Where did you take these two prints? Why were you moved to photograph these scenes?
Marc Gabor: For Hudson Valley, I was visiting New York in the fall with a friend scouting and shooting for a different project, when I found this scene. I have always been drawn to those long wispy reeds and the sound of the wind through them. You have those moments when the landscape has its own feeling and with that soundtrack of the wind it was almost hypnotic.
With Emma Wood, I was checking the surf up and down the coast by Ventura. That particular overcast day, the water was really glassy and even. There was a feeling of the ocean and the sky blending together like silver mercury. I was taken aback by the stillness and felt a kind of solidarity in solitude with the figure pictured.
Rip & Tan: Why will people be drawn to them?
MG: Hopefully people are drawn to them because they can place themselves in that moment. I guess, to evoke a feeling of being present in the moment, without any outside pressures. A way to step outside of the chaos and reflect by yourself.
Rip & Tan: How do you envision the works being displayed?
MG: I think the work lends itself to a peaceful setting. I hope they bring a sense of quiet and calm to a space. They can even make a room feel bigger and act as a window, to bring nature inside.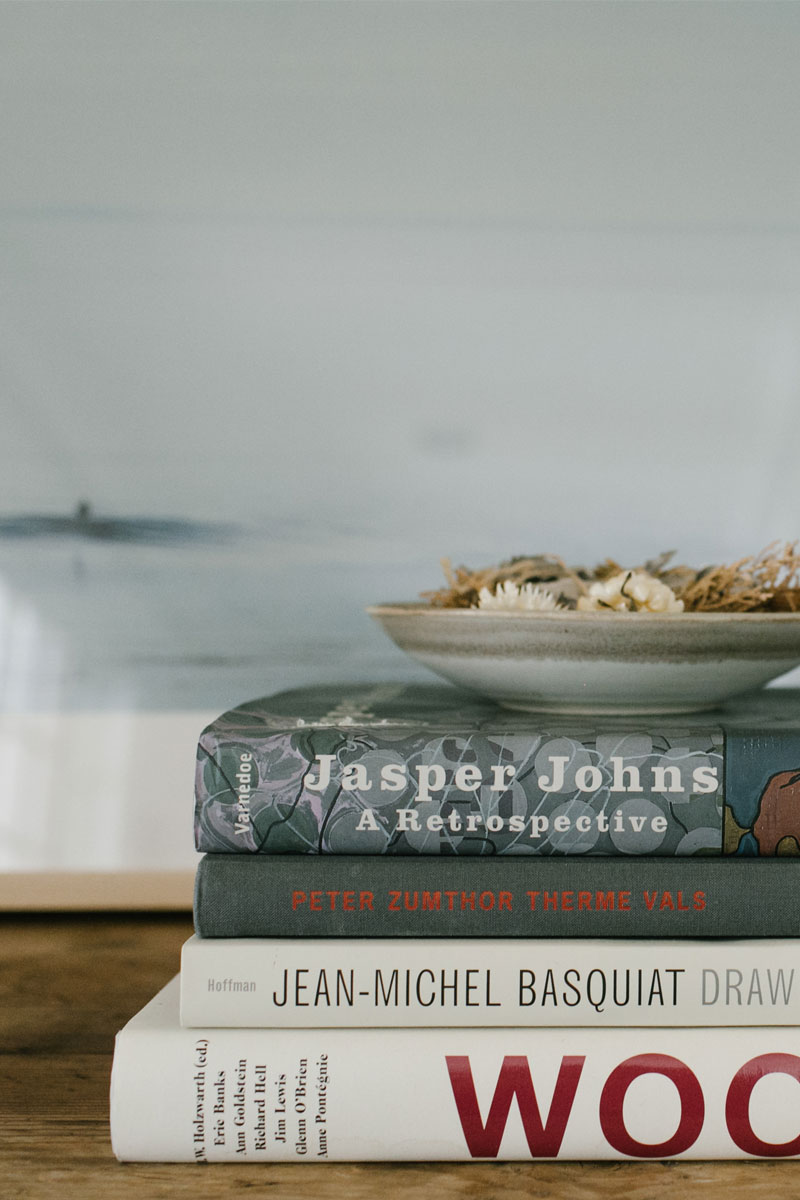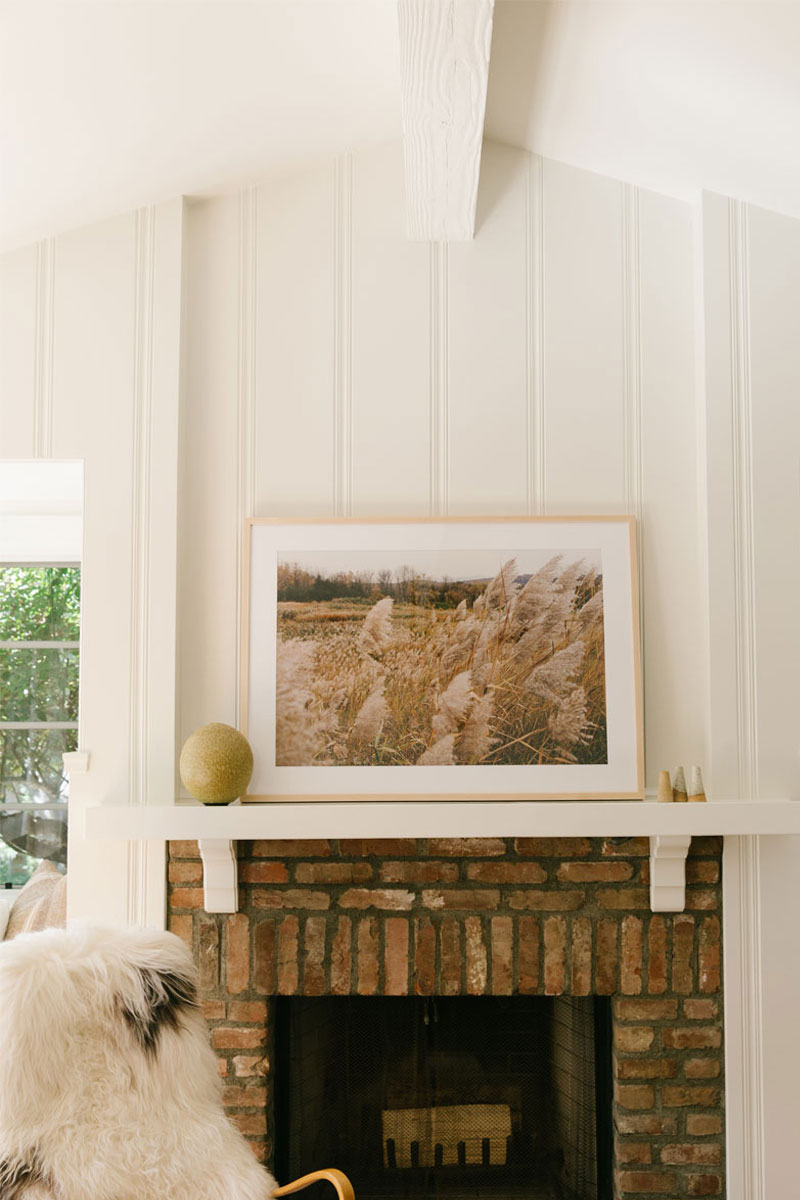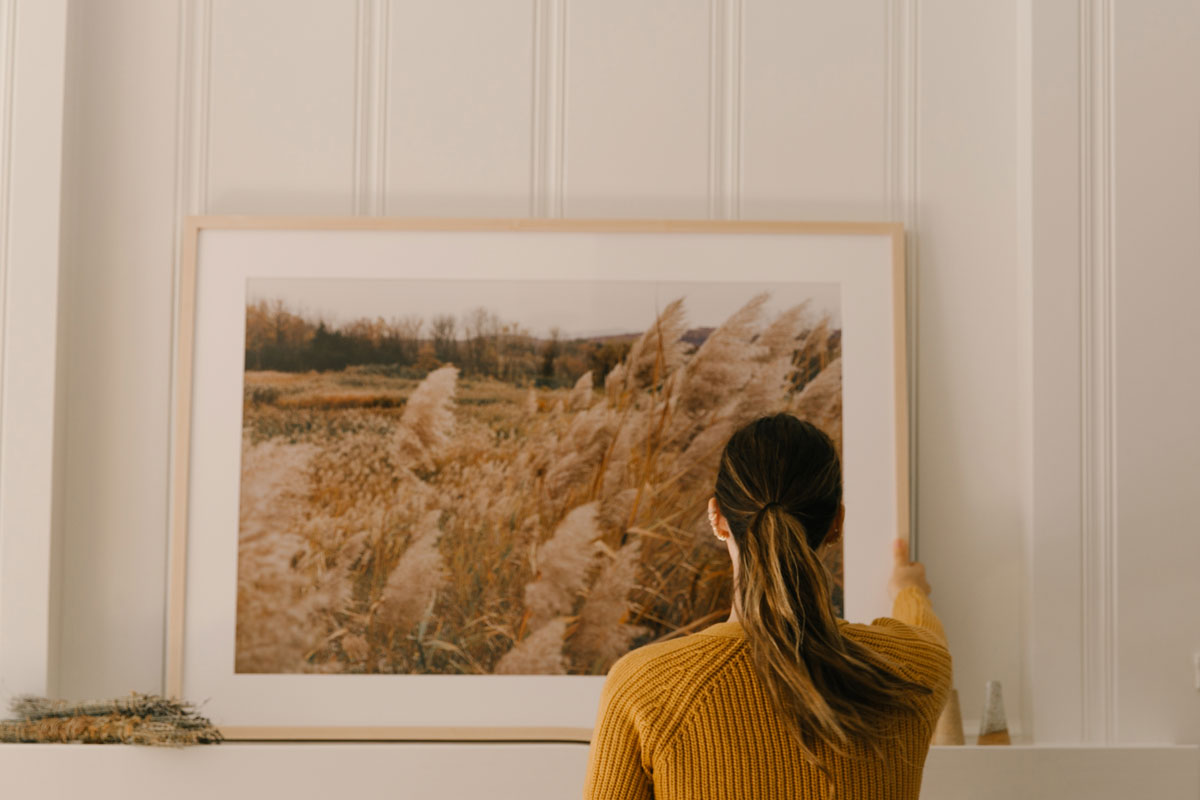 More Stories