Style
Introducing Our Spring Gift Box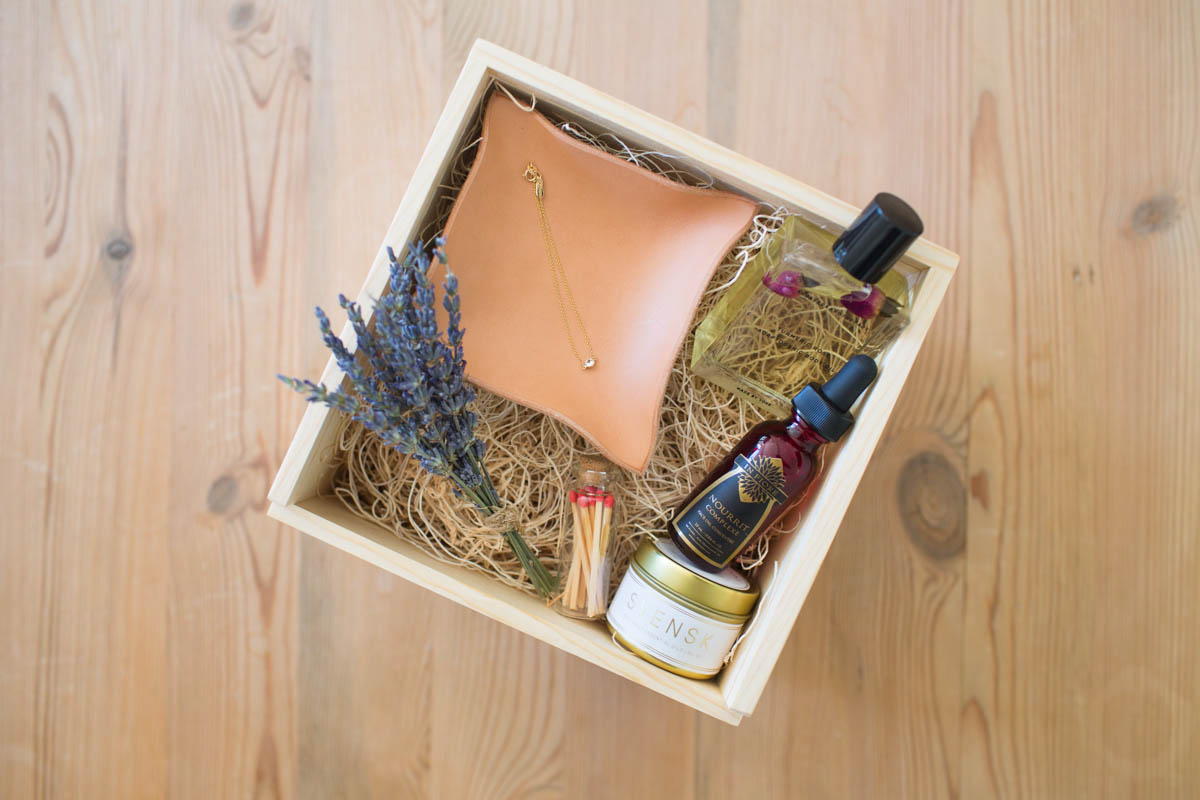 Whether you're searching for an extra-special Valentine's Day gift or simply want to indulge in some self-care as we transition from winter into spring (finally!), I think you'll love our newest Spring 2017 Gift Box. Filled with little luxuries for a cozy weekend at home or away—plus the prettiest piece of jewelry by Stacy Nolan—it's a treat to open and something you can enjoy for more than just one day as well. From the natural oils to the handmade leather tray, each item is made by California brands that use high-quality materials and produce in small batches. Learn more about what's inside below! XXJKE
In Fiore Nourrit Complexe Facial Oil
This deeply nourishing oil is made with frankincense and myrrh, which invigorate the skin, along with jasmine, which improves tone and elasticity. (Stay tuned tomorrow for our interview with the brand's founder, Julie Elliott!)
Made Solid Hand Shaped Tray
Handmade from vegetable tanned leather in Los Angeles, this beautifully simple tray can be used for a variety of functional and decorative purposes—including during a weekend getaway as a bedside organizer. 
Svensk Travel Candle
Set the mood wherever you are with this essential oil and soy wax candle, hand poured in a convenient travel tin. Skogspromenad, meaning "a walk in the woods" in Swedish, is made with sandalwood, bergamot, and citrus to relieve stress and anxiety.
Ayurveda Apothecary Bath and Body Oil
This wildcrafted oil is made with turmeric, which fights inflammation, tulsi, a sacred healing plant, and real dried rose petals.  Add it to your bath to stimulate the senses or apply to skin just after you get out to lock in moisture.
Stacy Nolan Bezel Bracelet
Los Angeles designer Stacy Nolan is known for her beautifully feminine pieces, like this simple white sapphire bracelet—made exclusively for us—which can be worn with anything from jeans to a silk bias-cut gown. We love the delicate way it dangles off the wrist.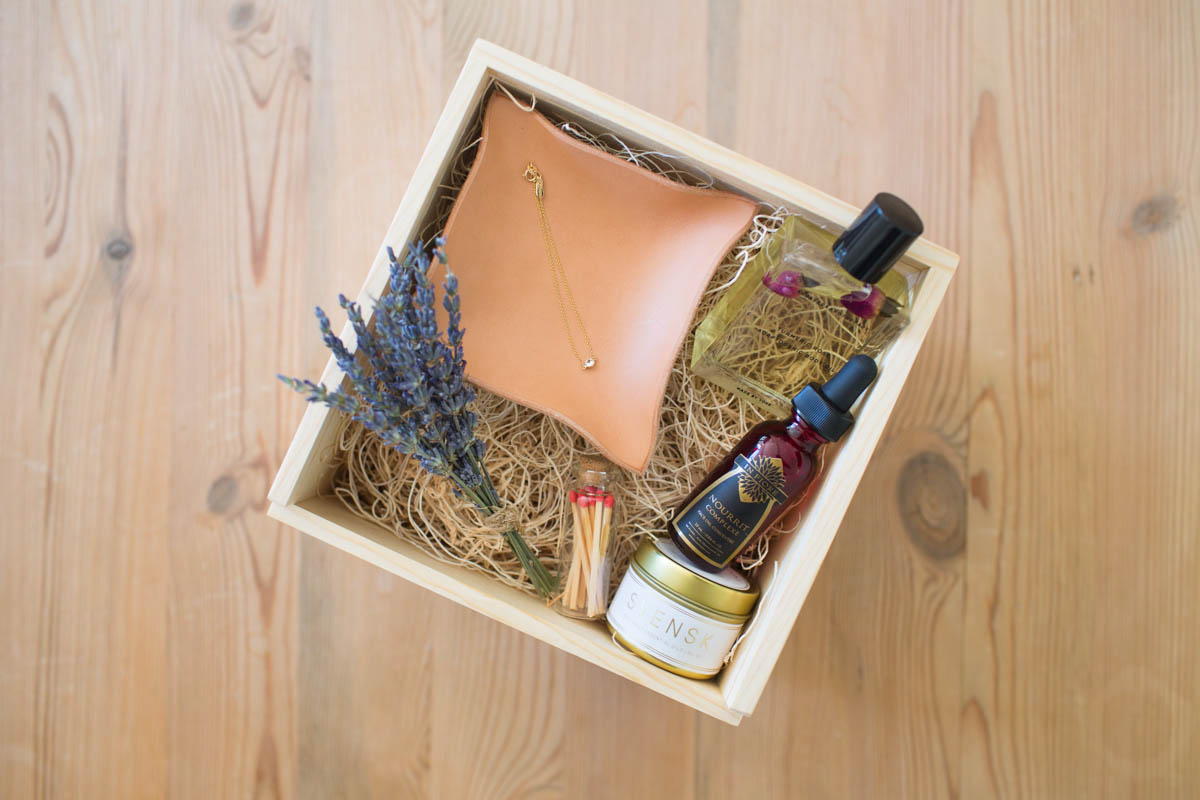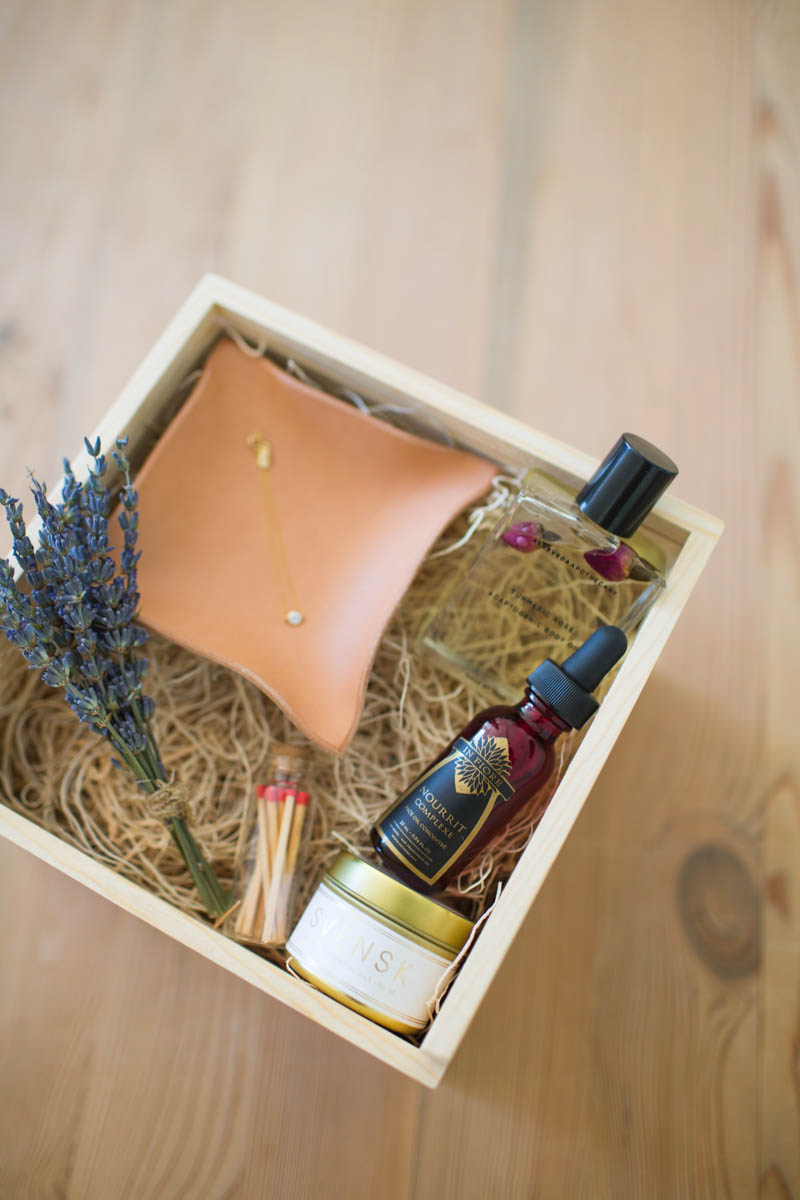 More Stories