Style
Introducing The Baby Gift Collection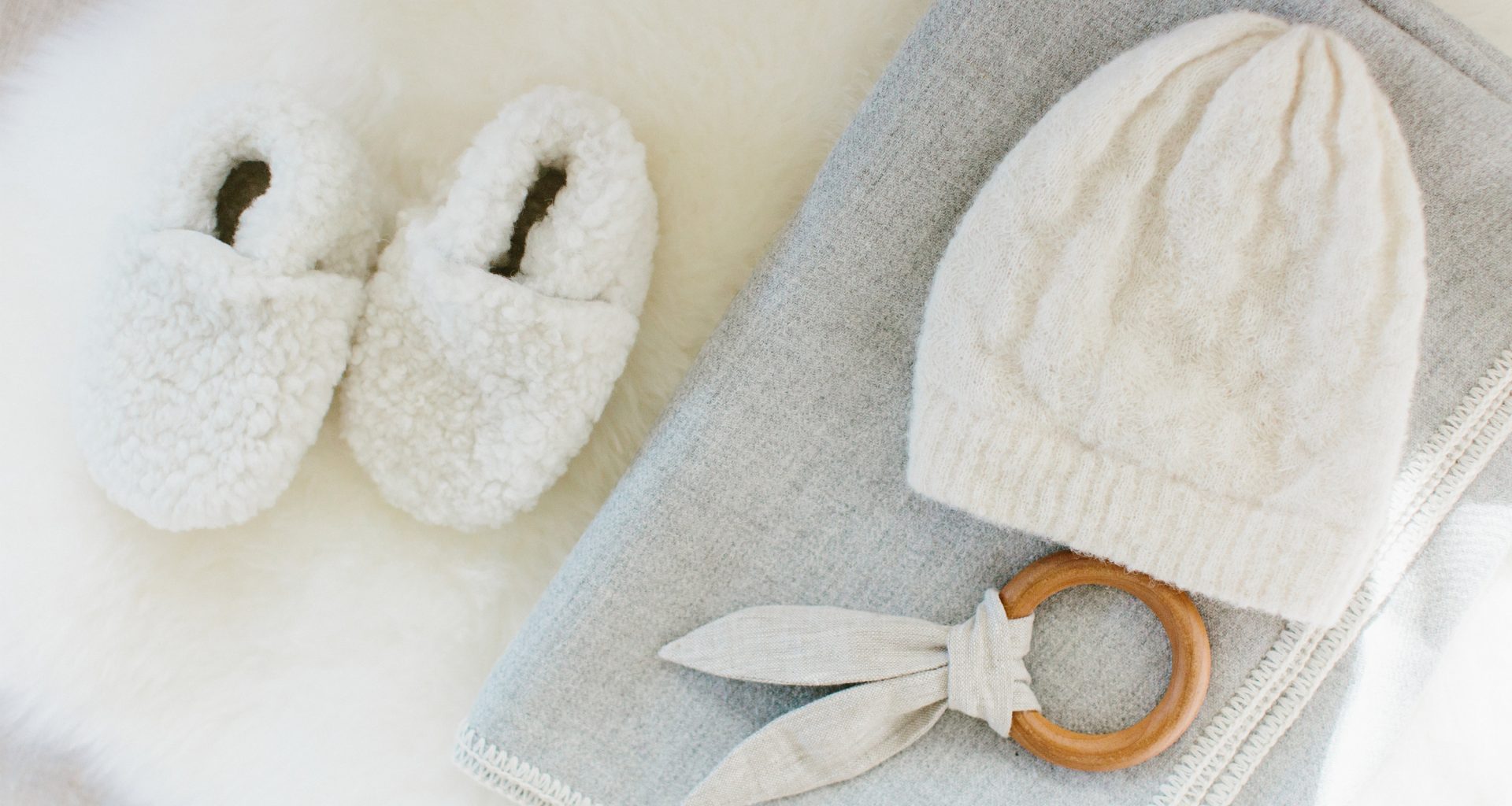 We're so excited to introduce these precious pieces to welcome home a little one. We designed the baby gift collection with sustainability and practicality in mind, using only safe, natural, and non-toxic materials. Your baby's nursery is the setting to so many of life's firsts, and it should evoke a sense of warmth and calm through every special moment.
Pure and organic materials like shearling, alpaca, sheepskin, and linen in a range of natural colors effortlessly complement the rest of a home's décor. Natural fibers are a favorite choice for baby goods that are safe, gentle, and soft to the touch. Take the alpaca baby blanket and beanie, for instance—made and crafted in Peru, alpaca yarn has all the warmth of wool with a third of the weight. Free of lanolin, alpaca is completely hypoallergenic, with a delicately soft texture.

Keep little toes warm in our made-in-LA soft shearling booties. With a supple suede sole, these booties are cozy in the cold and cooling when it's warm, and the ankle's gentle elastic ensures they won't wiggle off the foot.

Soothe a teething baby with the organic maple bunny teether. Certified organic maple wood is hand sanded and sealed with a coating of organic olive oil and organic beeswax, and natural linen ears are easy to remove for quick machine washes.

Our natural linen cushion, filled with a blend of feather and down, is the perfect size for a baby gym, floor pillow, or as a decorative accent to a crib. The texture of natural sheepskin plush, calming, and natural. Soft wool fibers lend a springy cushion to any baby surface—use it to line a car seat, playpen or for playing on the floor. Naturally insulating, our mini sheepskin will keep your baby dry and comfy all year round. We're in love with our snuggly stuffed animals—made of soft and cozy alpaca fur—they're sweetly decorative and charming in a playroom or nursery.

It's such a special moment for us to be able to introduce this line of tiny gifts to greet a new arrival in comfort and style. Thoughtfully designed with an heirloom quality, the baby gift collection is sure to endure along with every treasured moment.