Style
Introducing Land of Women Lingerie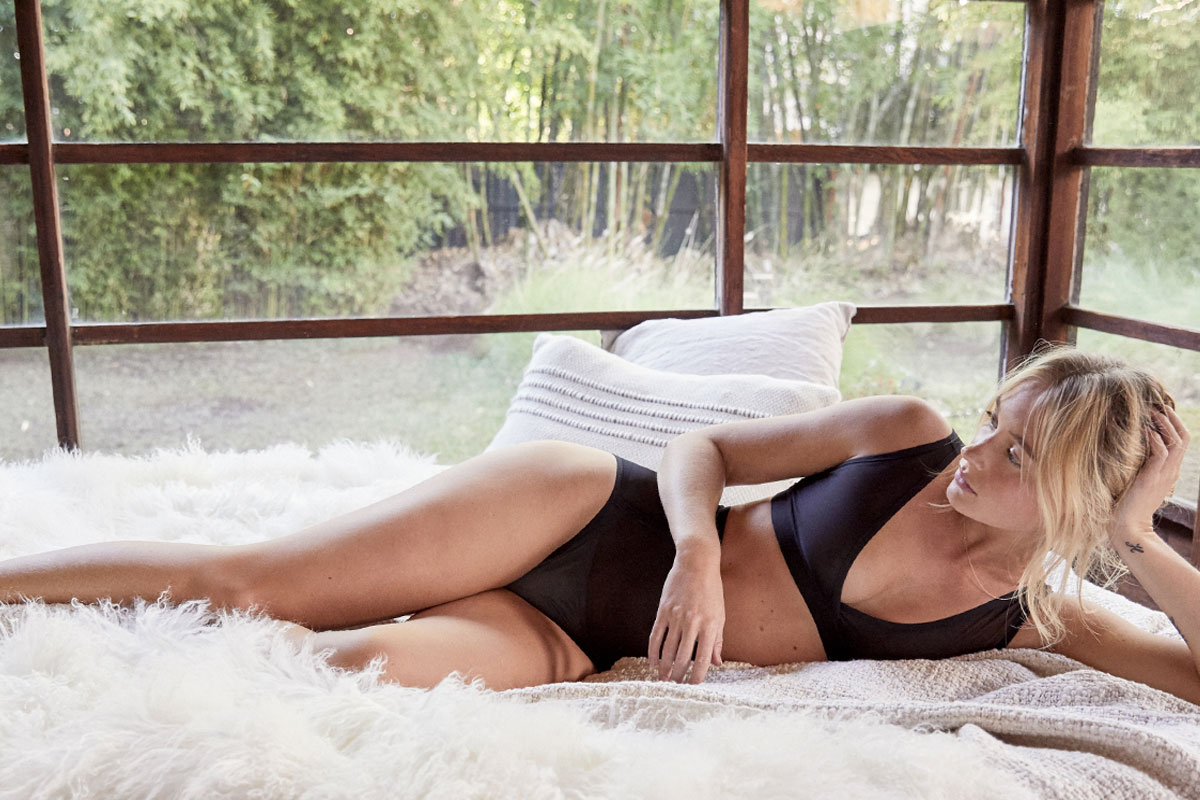 When it comes to lingerie I love simple, functional pieces that are also beautifully made in soft fabrics that feel special. Land of Women, a New York City-based lingerie brand that launched in 2013, specializes in bridging just that gap between utility and luxury. We recently started carrying the line in our stores and I'm so excited about it. The pieces are sensuous and soft but totally wearable too. They'd be perfect treat for Valentine's Day that you can wear well after February 14th! 
Mckenzie Raley and Sarah Belz are the women behind the line. Both have a background in fashion—Mckenzie in modeling and Sarah in marketing and merchandising —and saw an opportunity for a lingerie brand that was minimal, sporty, well-made, and modern. In addition to bras, panties, and foundational garments like slips and bodysuits, they also produce skincare essentials made with natural ingredients. The whole assortment feels luxurious but not fussy at all. I'm such a fan. XXJKE
Rip & Tan: What craftsmanship details set your underwear and lingerie apart from mass market brands?
Sarah Belz: The history of lingerie is really influential in our designs. We try to incorporate those classic silhouettes while using more functional materials like high-grade mesh and Italian fabrics. The pieces still look delicate but will also support you and last. Since we produce in New York City we're there throughout the whole production process and able to put a lot of thought and care into our pieces.
Rip & Tan: What core lingerie basics do you think should every woman own? Are all the boxes checked with your line?
Mckenzie Raley: When we designed the first collection, we tried to accommodate each woman's needs in just six pieces. We have a minimal triangle bra, a supportive everyday classic bra, and a more activewear sport bra. Our range of bottoms is versatile as well with the brief, high-waist brief, and thong. We were thinking about what our woman's day would be like, what mood she would be in, what would make her feel confident and comfortable. Having an edited collection that touches on all of the aspects of everyday life is important to us.
Rip & Tan: All of your bras are wireless. Can any woman wear them? Why the decision to skip the wire?
SB: We love wireless bras mainly for the comfort aspect. We wouldn't design bras we wouldn't want to wear ourselves. Our bra sizes range from small to large and can fit a 30A to a 36E, based on the bra style. Every body shape is different so we try to be as inclusive as we can with sizing. 
Rip & Tan: What makes lingerie sexy? Is there a difference between everyday lingerie and sexy lingerie?
MR: When we started the company we wanted to redefine the term lingerie all together. There can be a middle ground between sexy and functional lingerie.  I think most people would immediately picture lace and bows and that just wasn't us. We're not trying to create any illusions but what we are trying to do is make a woman feel comfortable and confident which inherently makes a woman feel sexy. 
Rip & Tan: Luminous skin is part of your vision for the brand too. Is that what inspired you to produce skincare products?
MR: Our skincare line seemed like a natural extension of the brand. I had been working as a model for years and had the time to personally test the products out since I was making them at home initially. Working in fashion, I learned so much about what my skin needed and it all came back to hydration. Each of our skincare products address this and I can honestly say I use them all everyday. We're really excited about the new skincare line and the response has been amazing so far.
Rip & Tan: What would the "Land of Women woman" wear out on Valentine's Day? Which one of your pieces and how would she style it?
SB: One of our best-selling sets is the super-soft bra and high-waist brief. It's universally flattering and has a slight shapewear effect. It looks incredible as a set so you could wear that with a little black dress and feel equally as put together underneath. 
Rip & Tan: What's next for the brand? What styles or projects are you excited about?
MR: Our FW17 silk collection is really delicate and versatile, I love it. We add a few wardrobe items each season and our Fall 2017 pieces are more elevated than what we've done in the past but they're still comfortable and functional. I can't give too much away regarding new projects but we have some exciting things coming this summer—you'll have to wait and see!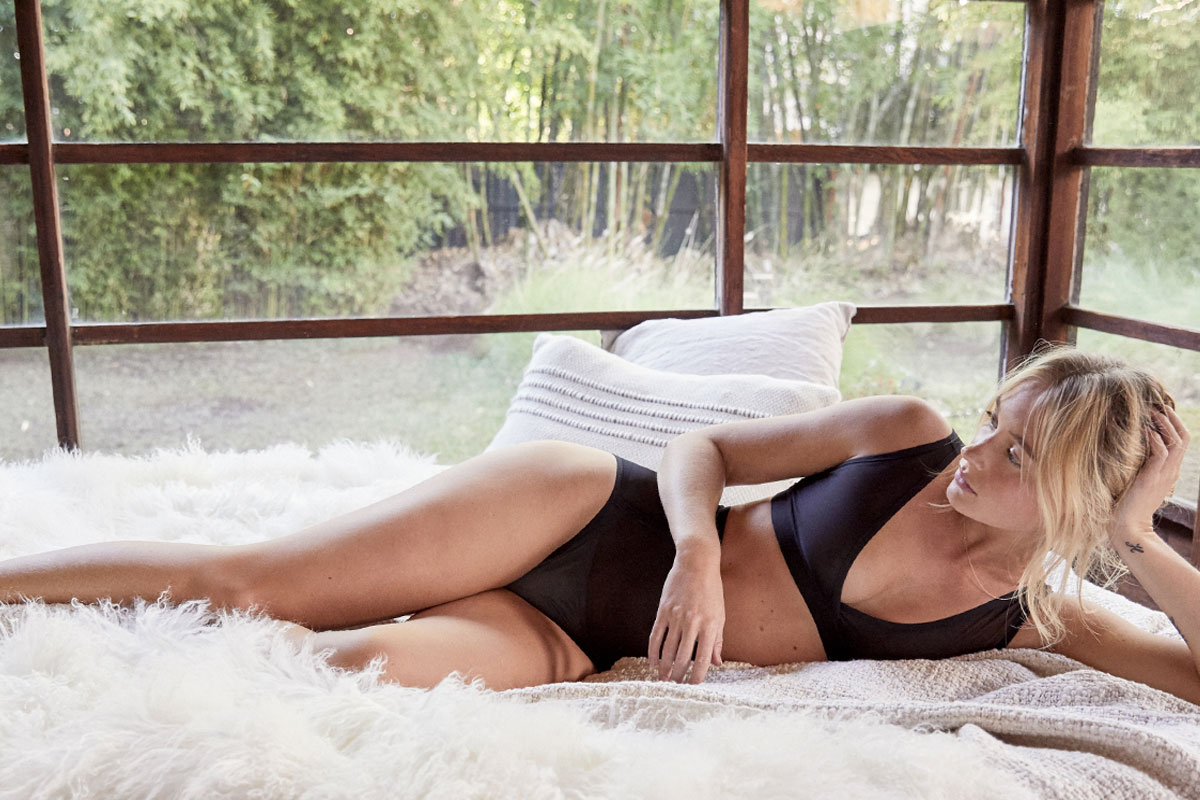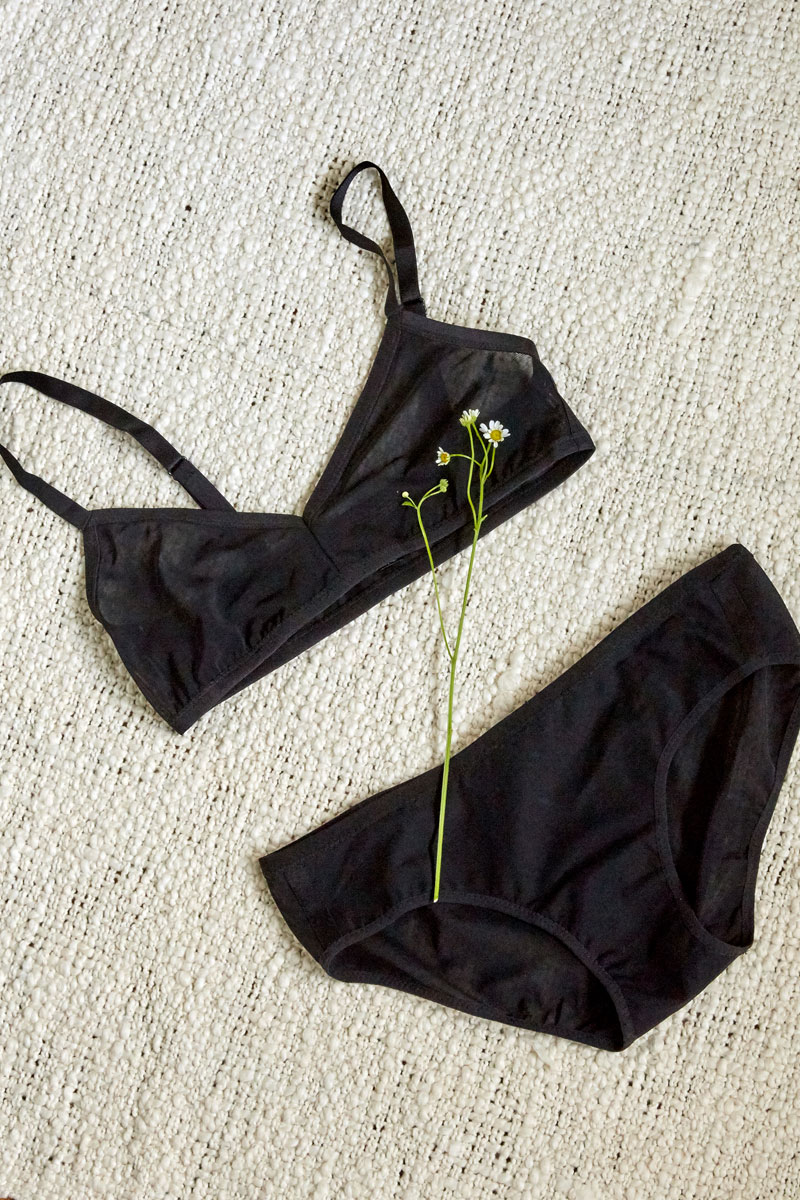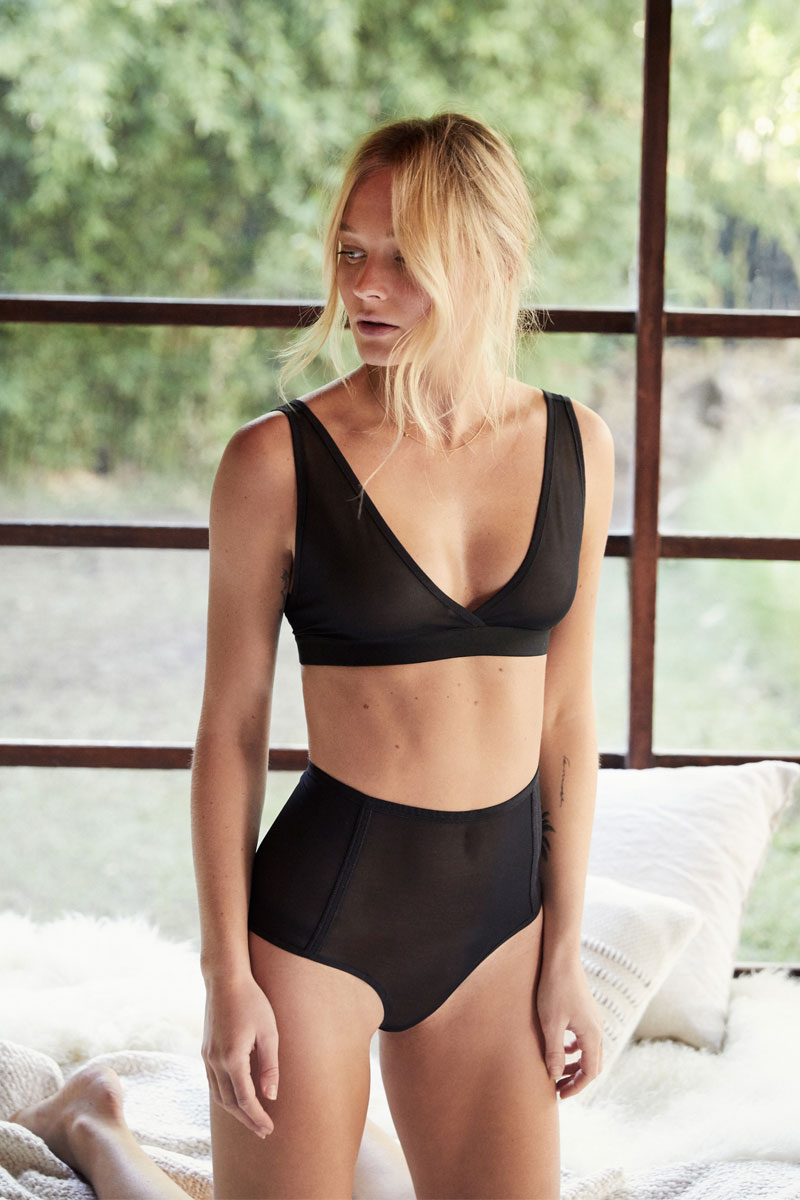 More Stories