Living
This Interiors Expert Shares the Secret to an Elevated Room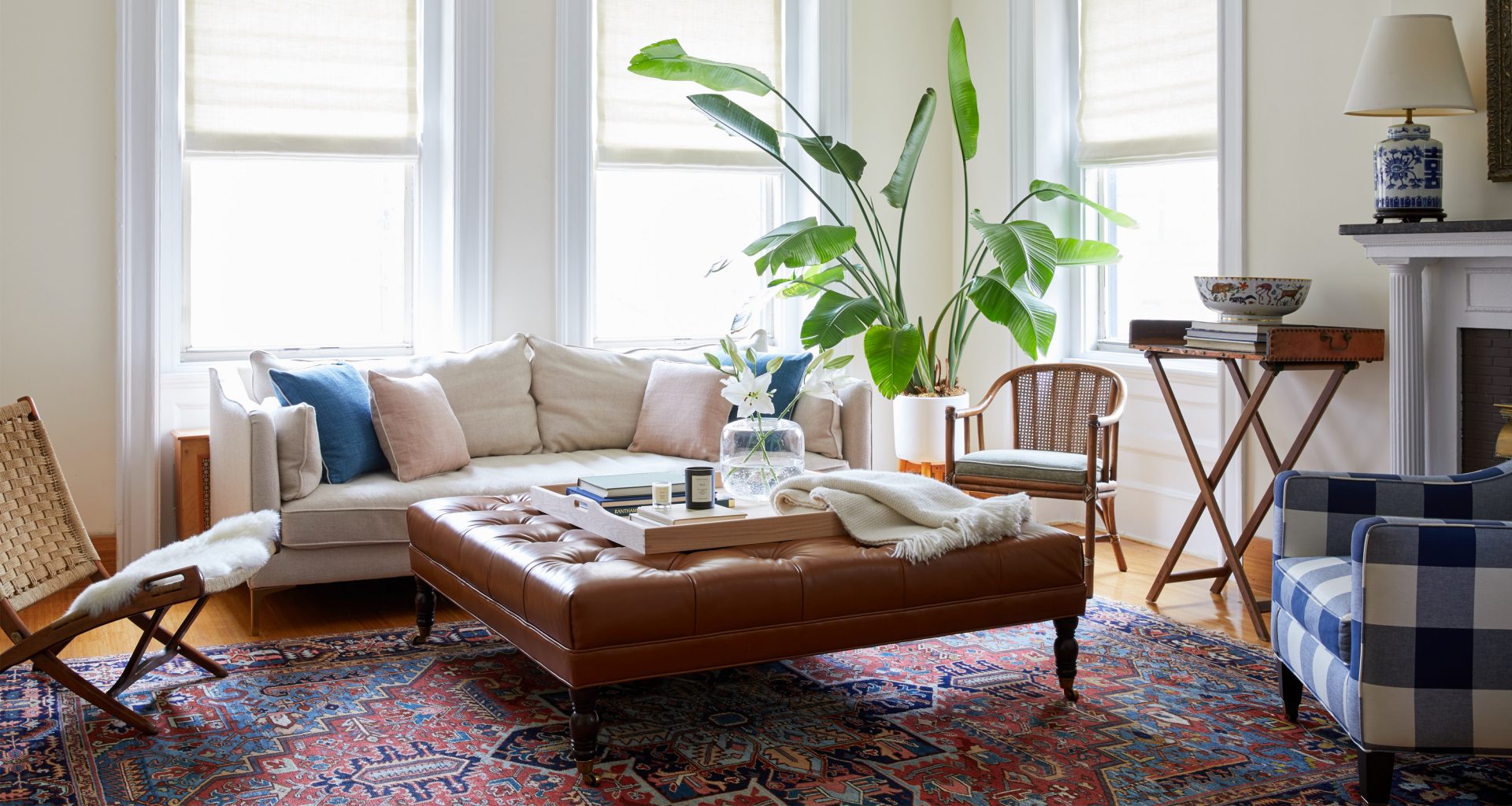 Davina Ogilvie's love for window treatments began in Bangkok, where every room throughout her childhood home was emboldened by beautifully dressed windows—pieces of art in their own right. This passion for interior spaces and textiles eventually led the creation of Wovn Home, the modern day solution to window treatments that delivers an option marked by customization, accessibility, and ease. With an undeniable eye for textiles of the highest quality and an appreciation for the deeply personal process of designing a home, Davina's outlook on interior design is equal parts refreshing and inspiring, and our conversation the Wovn Home founder proves as such.
Rip & Tan: Whether it was a personal design experience or recognizing a gap in the market, what initially inspired you to create Wovn Home?

Davina Ogilvie: Growing up in Bangkok, we had beautiful window treatments that became a unifying element for each room in the house. Whether it was the formal silk drapes in our dining room where my mother loved hosting dinner parties late into the night, or the toile in my parents' bedroom that brought my father back to his New England roots, the window treatments were like art and tied each room together seamlessly.

When I first moved to New York, I wanted roman shades to help make my small sliver of Manhattan a place I could relax and enjoy—but I couldn't find anything that worked. Custom options from local upholstery shops were so expensive and required months long lead times; off-the-shelf options from big box retailers were poor quality and only came in standard sizes. I realized this was a broader issue when one of my roommates resorted to taping newspaper to her windows!

It was a shock because growing up, so much of what I wore and had at home was custom made and that wasn't seen as a service exclusive to the ultra-rich, but more a part of fashion and décor that many enjoyed. Over the years, while working in the fashion industry in New York, I made custom window treatments for the various apartments I lived in and for a few friends. Ultimately, I decided to create Wovn to help address this need in the market for high quality custom window treatments that could be the beautiful backdrop in a home—or seen as art themselves—all at prices that wouldn't break the bank.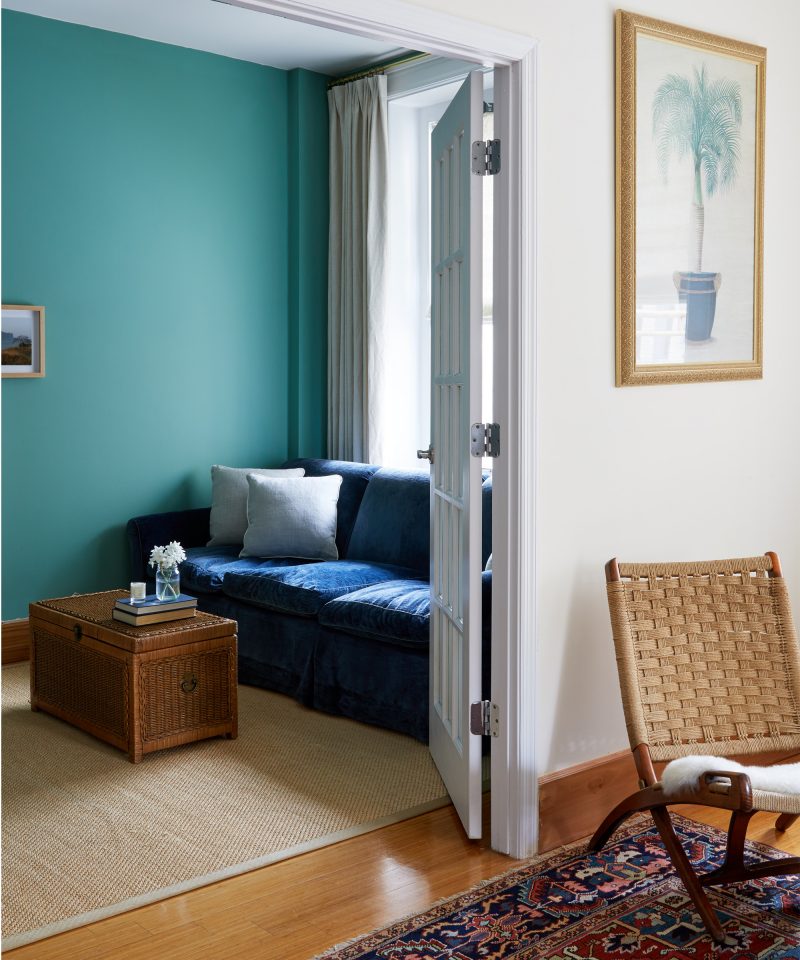 Rip & Tan: How does Wovn demystify the process of choosing and purchasing window treatments?

Davina Ogilvie: Purchasing window treatments is a notoriously painful process. In creating Wovn, I wanted to break down the options so customers could understand and consider each choice that goes into designing the perfect custom drape or shade. Through a few easy steps, our website guides users through the selection of style, fabric, lining, measurements, and other details to create window treatments that suit their needs and aesthetic.

Rip & Tan: What are some of the biggest lessons you've learned so far in running your own business?

Davina Ogilvie: I think once you've made the decision to pursue an idea you're excited about, there's a lot of anticipation and an urge to get your product out in the world as quickly as possible. While speed to market is important, getting the physical product right was paramount. I explored various manufacturing facilities and fabric sources for nearly a year before I felt completely confident that I had created a top-quality offering. It meant there were more stops along the way, but spending the time and resources to be able to really stand behind what you offer is something I'm committed to—even if it means taking longer to accomplish.
Rip & Tan: An interior space comes to life through all of the details. How important are window treatments in defining a space?

Davina Ogilvie: Done well, they give a space a finishing touch that I feel nothing else does. Visually, they soften the look of a room and tie it together. They're important functionally, too—whether it's a blackout shade for better sleep in a bedroom or privacy lined curtains that let in some light but provide privacy from those curious neighbors!

Rip & Tan: What does living well mean to you?

Davina Ogilvie: It means spending time doing the things that are meaningful to you. For me, that's spending quality time with my husband and 4-month old son, getting to use my mind in a strategic and creative way every day, traveling, making the most of opera season in New York, and taking moments to just veg out on the couch!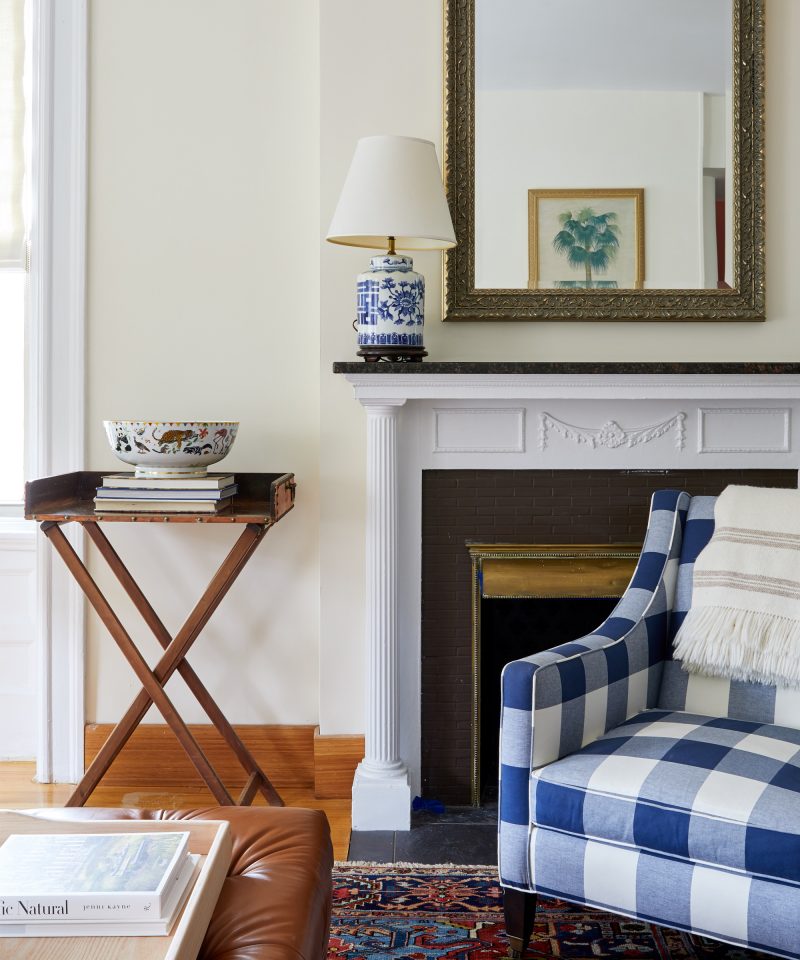 Photos by Kirsten Francis