Living
Inside the Coqui Coqui Hotel, Spa, and Perfumery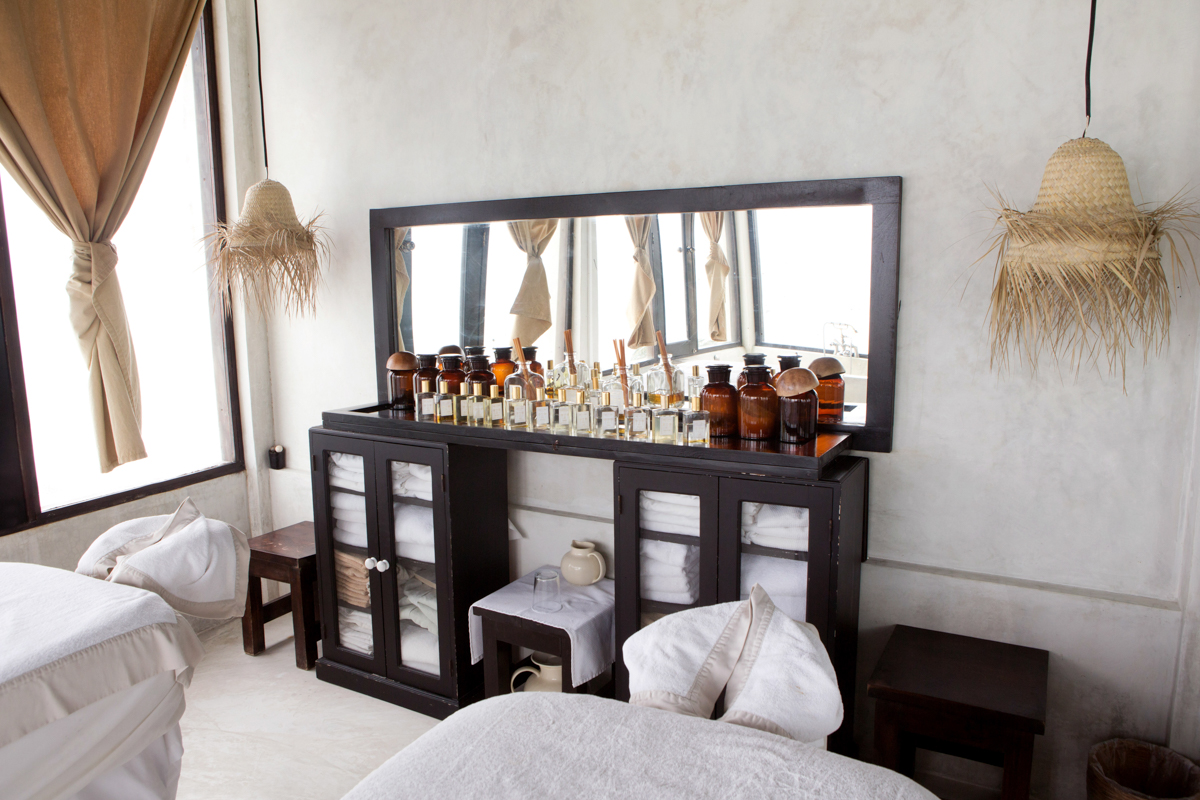 Yesterday we took you inside Hartwood—a beloved restaurant in Tulum—and today I wanted to share another favorite spot from the region. Coqui Coqui is a small Mexico-based hotel group founded by Argentinian architect and perfumer Nicolas Malleville and his wife, Italian designer Francesca Bonato. Their Tulum property, pictured here, is temporarily closed but Malleville and Bonato's Valladolid property is just as transporting with a restaurant, spa, and perfumery along with a private suite for overnight guests lucky enough to secure a reservation. 
No matter which property you're staying in, Coqui Coqui is the ultimate retreat. The hotels are surrounded by exotic trees and flowers while the interiors are finished with polished concrete floors, stone walls, and billowing curtains at every turn. Lush daybeds and rustic wooden furniture keep the décor simple and natural.
Coqui Coqui's simple garden spas are intimate places for guests and visitors to enjoy massages and scrubs using natural, local ingredients and in-house fragrances. The perfumery, meanwhile, is where you can take in the full range of scents created by Malleville over the last decade. Each one evokes a different place in the world, utilizing local, natural ingredients. For example, Rosas Frescas is inspired by the city of Villadolid and features notes of red rosewater because of the village's religious festival known as Madonna de Candelaria. Each scent is available as a Eau de Parfum as well as a scented candle, linen spray, bath oil, and more.
While I highly recommend making a trip to see one of the Coqui Coqui properties in person, I also love that you can buy the fragrances online from home. The next best thing to staying at the hotel is turning your own bathroom into a relaxing oasis. XXJKE