Entertaining
Inside Saree Kayne's Equestrian Inspired Bridal Shower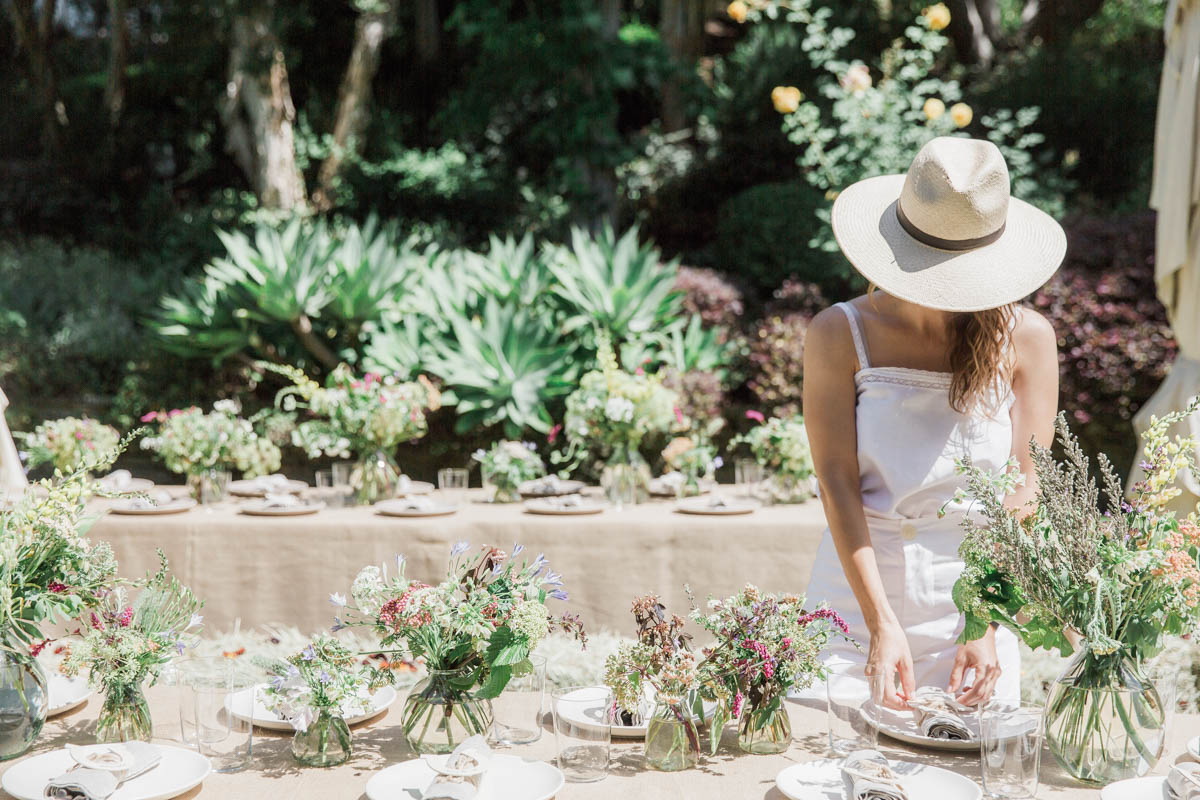 I always love putting together parties and gatherings with friends and family but this one holds a special place in my heart. It was a bridal shower for my youngest sister Saree, held in my other sister Maggie's backyard. Saree loves to ride horses, she actually competes, so we used that as inspiration for a few of the design details. That said, we mostly just focused on making sure the event felt romantic, casual, and a little bit rustic. I think that's a good rule of thumb for any party: not every element needs to tie back to the main theme.
Maggie's backyard is beautiful and natural, which made it easy to decorate for the party. We simply covered long tables in natural linen tablecloths from Linen Way, set out canvas umbrellas for additional shade, and created seating using alfalfa bails decorated with dried strawflowers.
Beautiful floral arrangements from Holly Flora added additional color to the table. They used the same colorful strawflowers from the seating area in the bouquets, along with spray roses and wax flowers in varying shades of yellow and pink. They provided the small globe-like vases as well, which allowed us to create several small arrangements across each table instead of just one or two.
The table settings couldn't have been simpler. We wrapped cutlery from West Elm in linen napkins, secured them with twine, and placed them on top of simple white plates. To finish things off, the Left Handed Calligrapher created wooden horseshoe place-cards for each seat.
Venice beach standby Gjusta catered the brunch. They served frittata with tomato, spinach, and raclette, as well as mixed mushroom and gruyere flatbread pizza, and a delicious fresh bagel spread. The sides were equally delicious: roasted carrots with yogurt, cauliflower with lemon, and a snap pea and artichoke salad added color to every plate. Instead of a fussy bridal dessert, Gjusta kept things simple with a buckwheat banana teacake that was just delicious.
One thing that added to presentation (not to mention set the stage for some truly beautiful photos) was the fact that our guests all wore shades of white and ivory, and Natalia Gomez, an artist and florist, made custom floral headpieces for those who wanted them. She set up a table with pink cornflowers, cream spray roses, yellow ranunculus, white lavender, and other flowers, and worked with guests to make each crown to their specifications. This is such a great activity for an event that includes children—they'll enjoy making the crowns just as much as the adults! XXJKE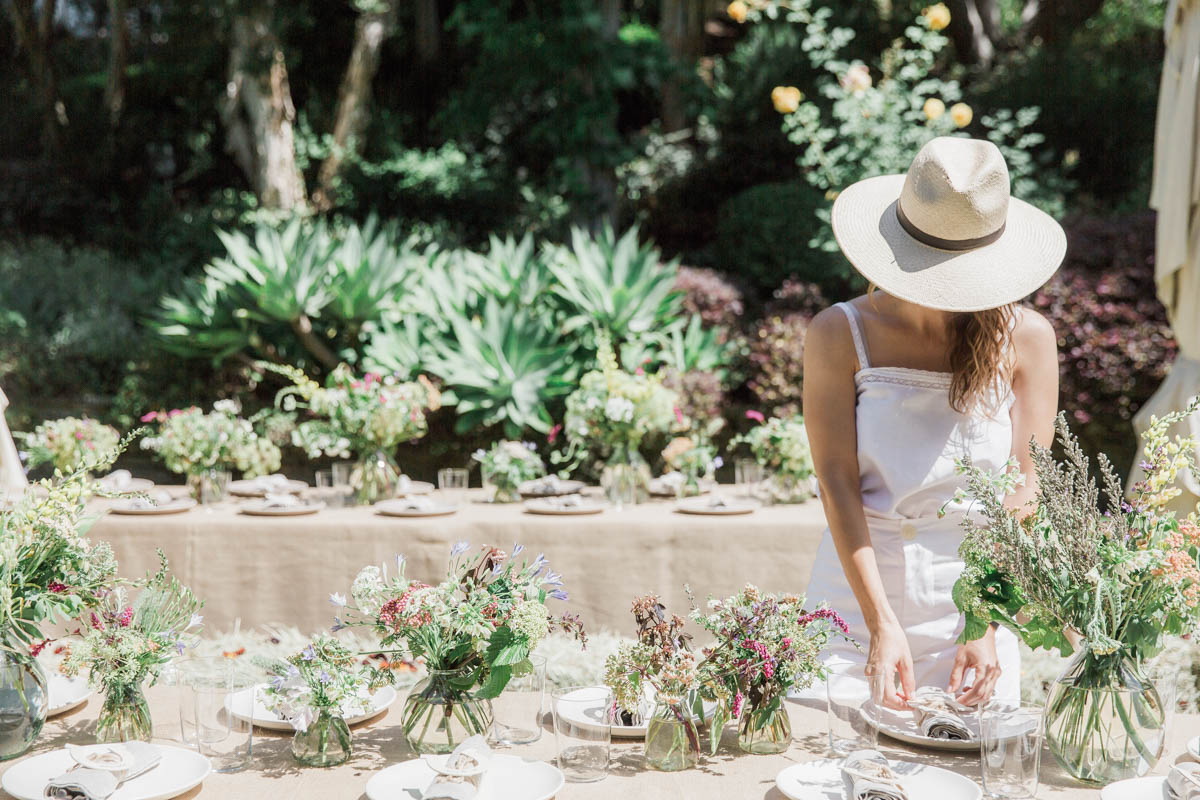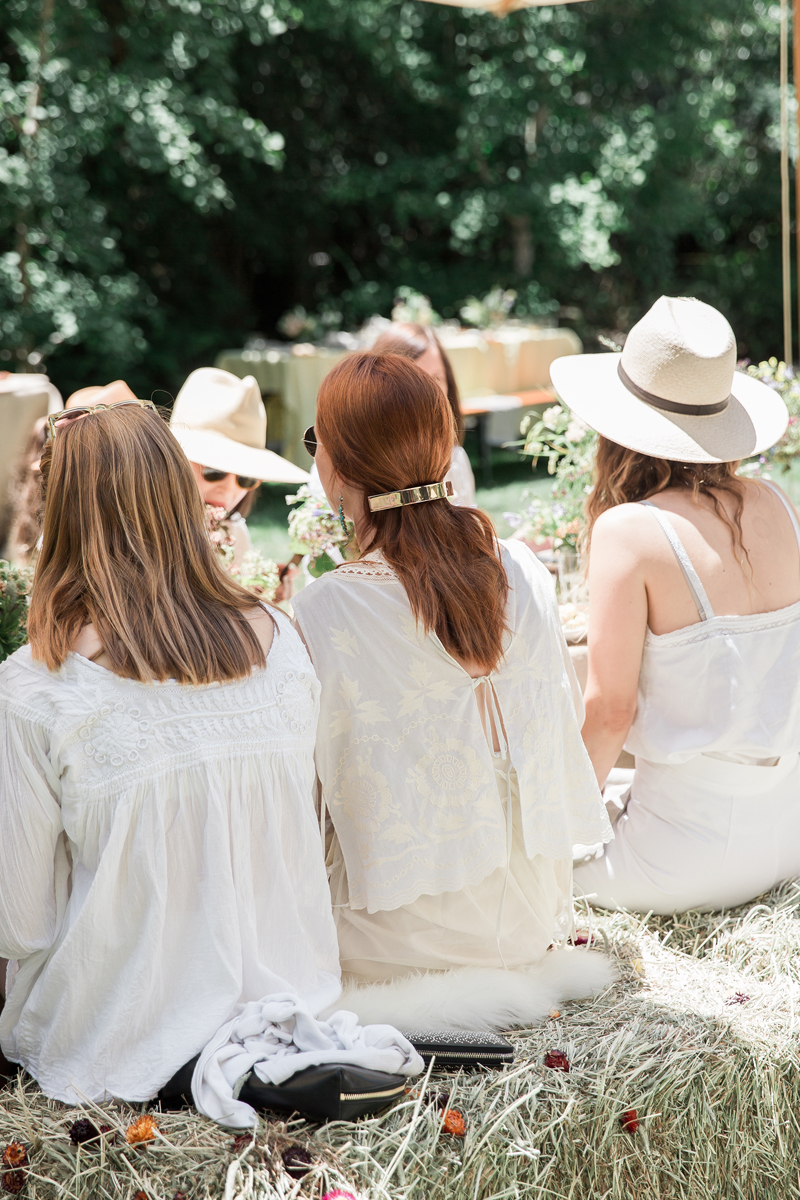 More Stories