Living
Inside Leanne Citrone's Cozy Arrowhead Cabin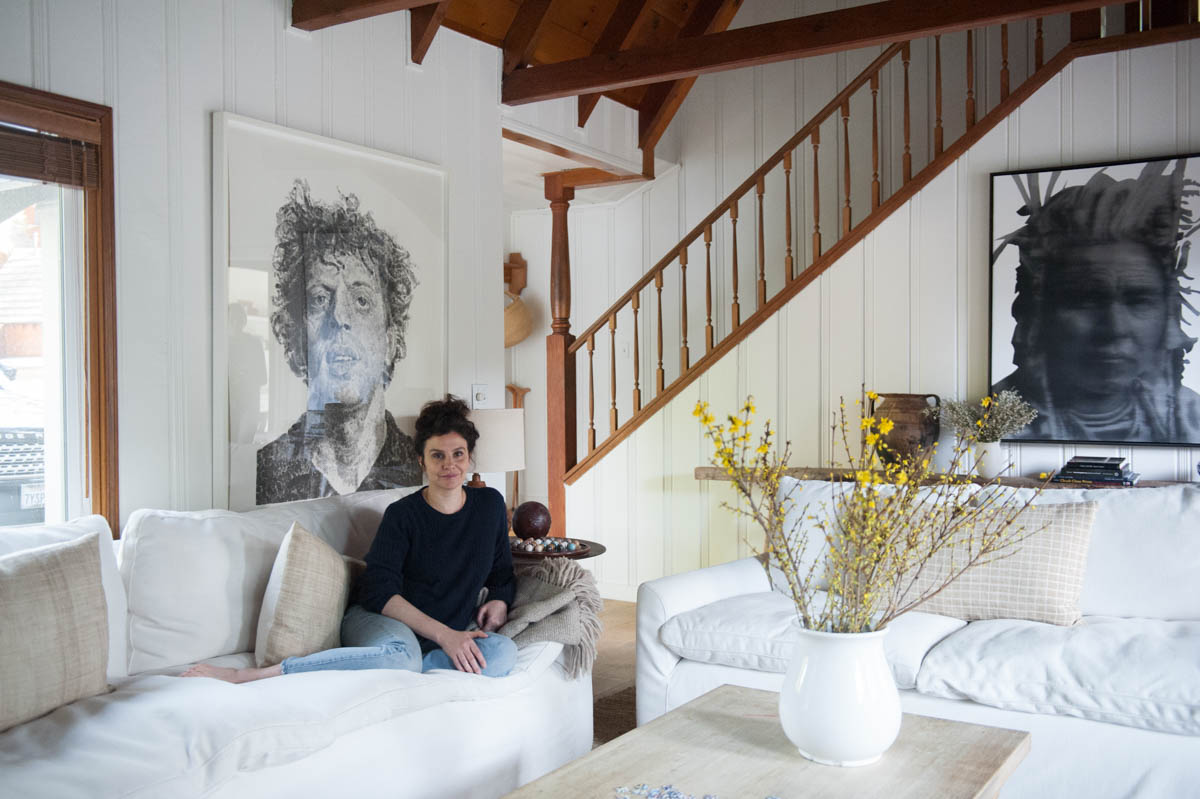 Leanne Citrone is no stranger to Jenni Kayne or Rip & Tan. Andy LeCompte, the salon she co-owns, is situated right behind our West Hollywood store. Leanne is known for her signature low-maintenance, elegant cuts that grow out beautifully—case in point: Leanne has been Jenni's go-to hairstylist for years. A lover of art, design, and considerate details, Leanne possesses an aesthetic that is uniquely her own. We've profiled her Los Angeles home on the blog before, and this time Leanne is back to showcase her family retreat in beautiful Lake Arrowhead. Stained wide-planked oak flooring and wood paneling anchor the home in its woodsy surroundings, but the décor hits more than one note. Incorporating pieces from Leanne's impressive collection of contemporary art lends a bit of cosmopolitan sensibility to this rustic retreat for a perfect balance of old and new. We visited the serene lakeside village Leanne calls her home away from home, where we talked design, art, and life on the lake.
If you're in need of a charming, tranquil retreat, Lake Arrowhead is it—check back tomorrow for a complete list of places to go and sights to see, and read on for Leanne's tips on living comfortably in style. XXJKE
Rip & Tan: Describe your Arrowhead retreat in three words.
Leanne Citrone: My peaceful getaway!
Rip & Tan: The cabin is impeccably decorated and at the same time, so warm and inviting. How did you incorporate elements of your natural surroundings with your own personal style to create such a cozy atmosphere?
LC: My great friend and trusted interior designer Lauren Soloff and I wanted to make sure the cabin felt warm and cozy for the winter but cool and airy for summer. When we bought the cabin I started looking through my house in LA and found that I had so much great stuff here that I wasn't using to its full potential, so we started taking it all up there piece by piece. I find that I am always rotating things from here to there and back again. The kitchen is my favorite room; it's so small and peaceful and gets the best light in the house. I love looking at all the trees and taking in the silence.
Rip & Tan: You have a fabulous art collection—how did you choose which pieces to bring to Arrowhead?
LC: We took up what we felt was going to feel right up there and wanted to try and keep it all pretty neutral in keeping with the rest of the design. My husband is the curator for the art and has so much knowledge about each piece we buy; he really takes care of what we decide to hang and really has an eye for placement!
Rip & Tan: What do you love most about Lake Arrowhead? 
LC: Taking hikes, swimming in the lake, cooking, having friends over. There's something about the rustic mountain backdrop that creates a sense of casualty and an ease of entertaining that's difficult to achieve anywhere else.
Rip & Tan: Describe your perfect day at your home away from home.
LC: Sleeping in for sure. Making crepes for breakfast. We drive to Big Bear (in the summer we mountain bike and in the winter we have the snow) We always go to Lou Eddies for lunch—the kids love the pizza! It gets dark so quickly up there so we love to light a fire, cook dinner, and watch a movie. The uninterrupted family time is the most special part!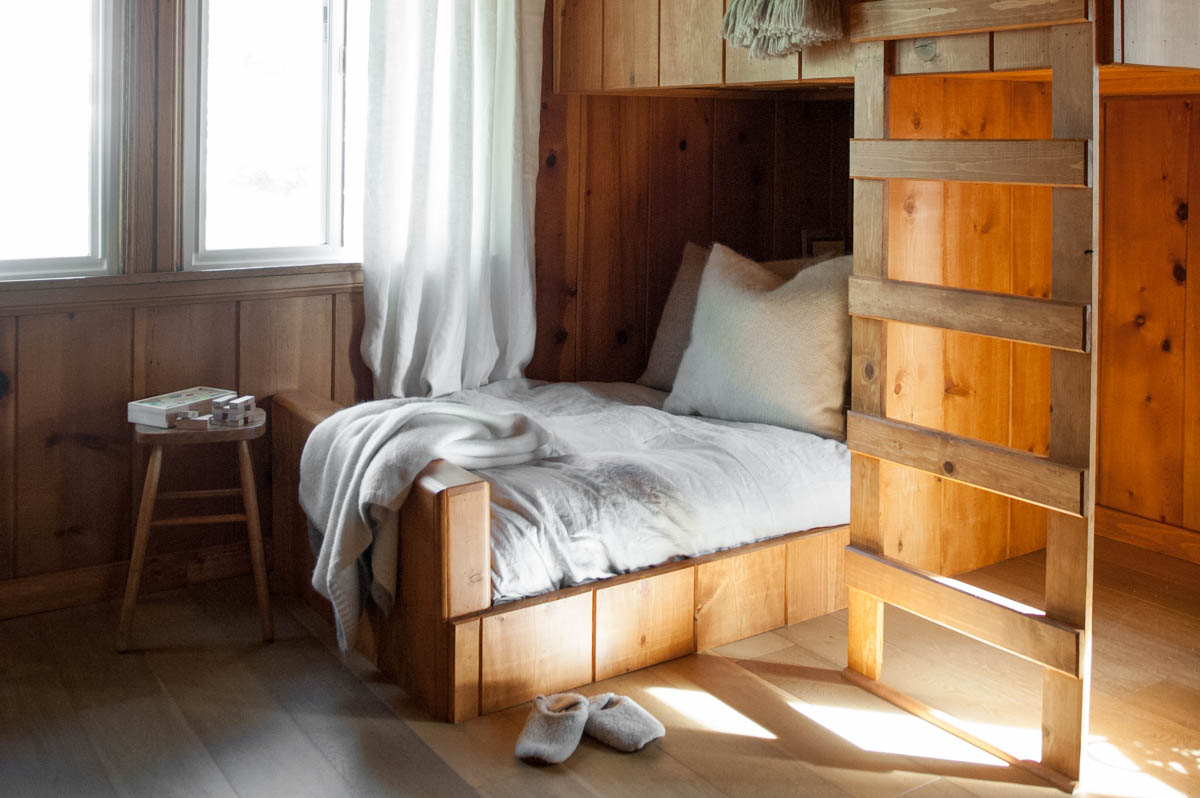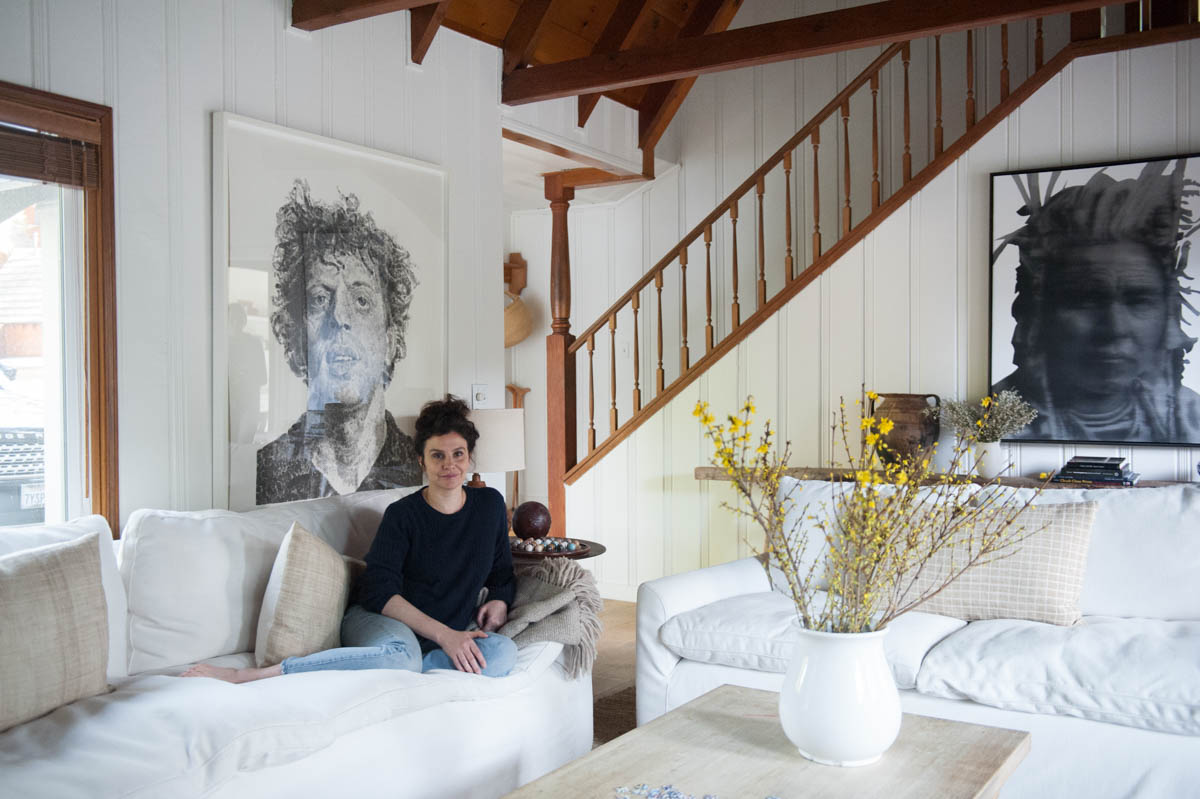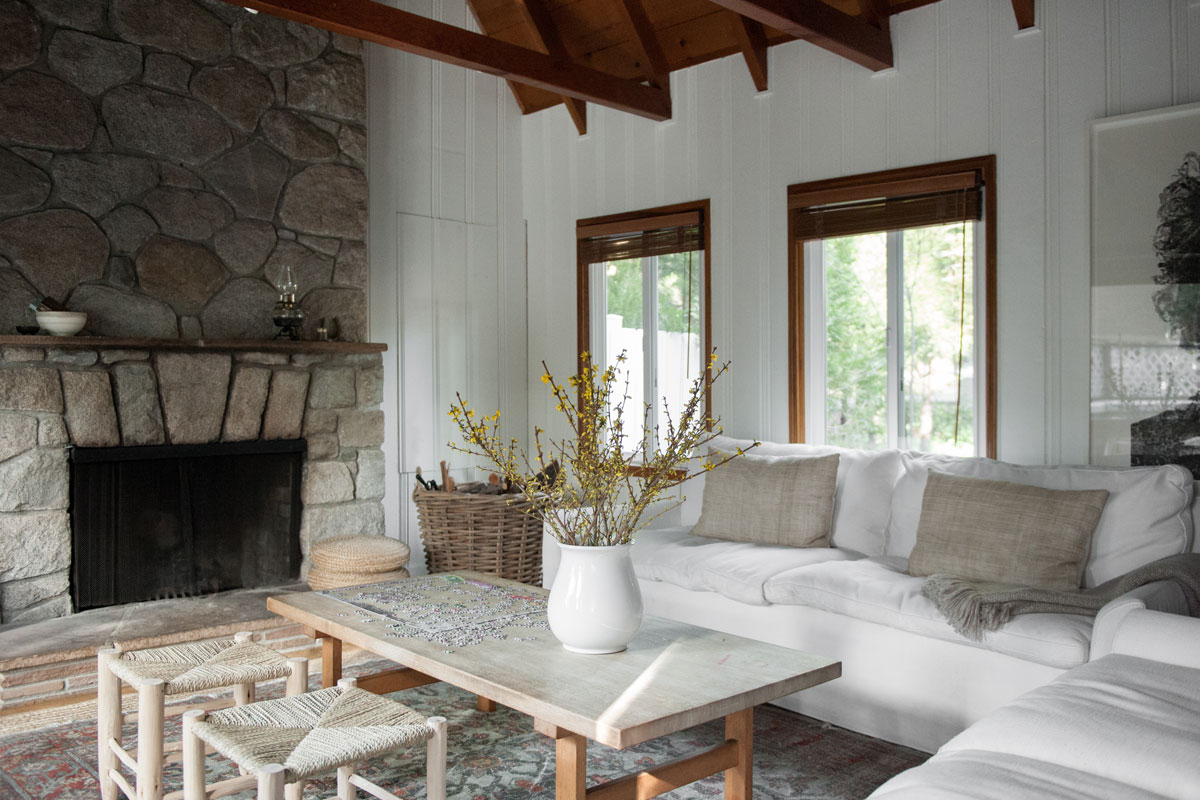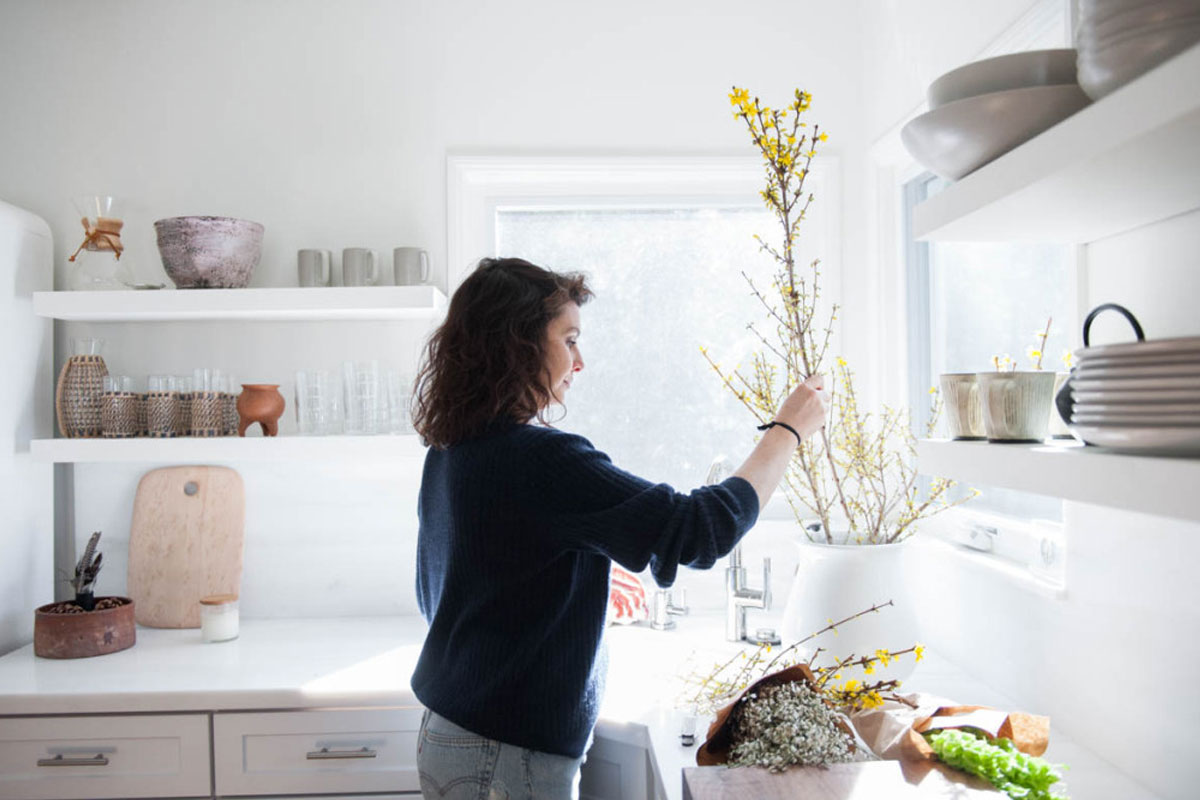 More Stories