Style
Inside Kat & Roger Ceramics' Glassell Park Studio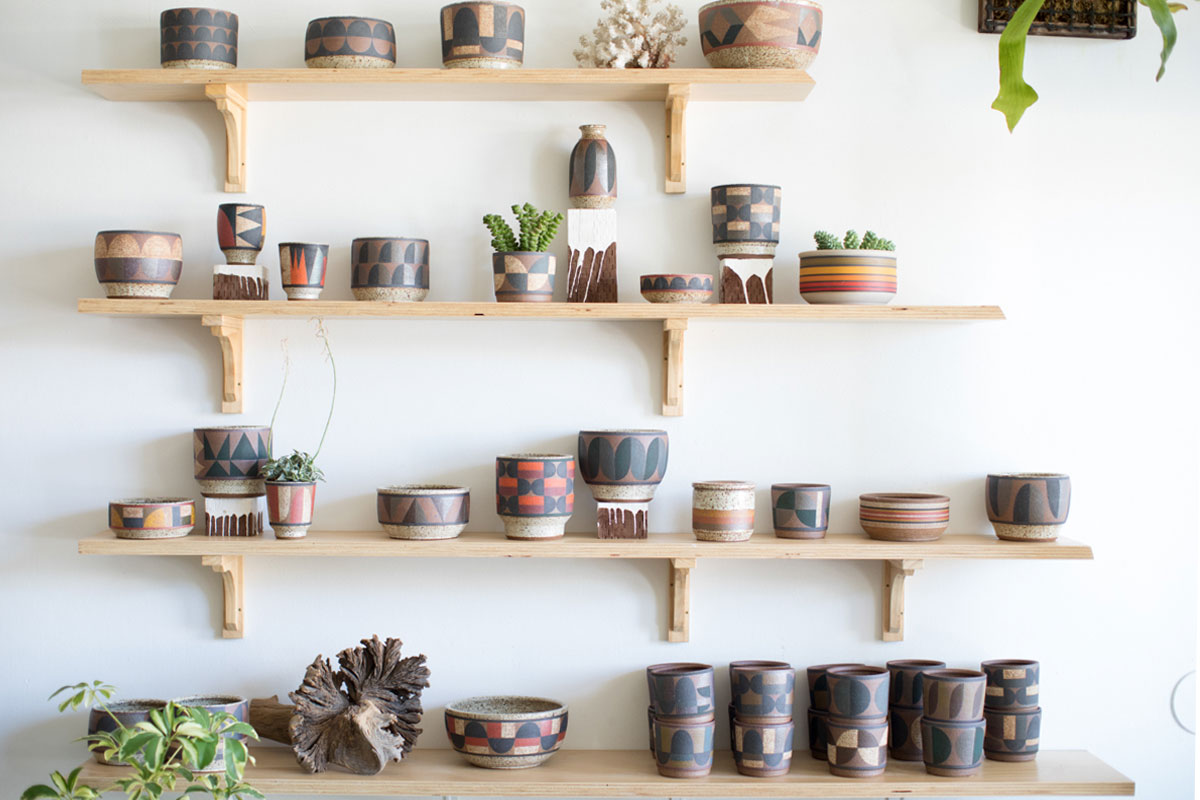 Kat Hutter and Roger Lee of Kat & Roger Ceramics are among my favorite ceramic artists working today. I love that the pieces they create have strong forms and bold colors without being too loud or showy, and the quality is such that you truly can enjoy them for decades, even passing them down to the next generation. Kat & Roger Ceramics is responsible for the beautiful coffee pour-over and incense burner included in our camping-inspired Summer 2017 collection, so I thought it was the perfect excuse to visit them at their Glassell Park studio again. Read our interview on what they've been working on and dreaming up below, and be sure to check out our first Kat & Roger Studio Visit in 2015 to learn about bit more about Hutter and Lee's collaborative process and background as artists. XXJKE 
Rip & Tan: The last time we checked in with you guys (on the blog) was about two years ago now. How has your workspace, lifestyle, or business changed since then? 
Kat Hutter and Roger Lee: Well, two years ago, we had just moved into our studio space and were settling in. Since then, we have gotten married! Twelve years together and two years married. The business is good, we are officially a small company. What we have figured out is our capacity, how much is too much, what is too little, who to work with, and being able to say "no".  What hasn't changed is our spirit of being makers. We love what we do and do it well. We have hired a couple assistants to help us through some of our process, but it's still just Kat and Roger making the work.

Rip & Tan: Do you think the ceramics community has changed or evolved over the last couple of years? Are you seeing a rise in demand for handmade ceramics or a specific piece or style that is resonating now more than ever? 
K&R: When we started Kat and Roger, we knew there was something happening in LA. At the time, we were working for HEATH Ceramics. Roger was making a small line for the company in the LA Studio, and Kat was working in retail. So yes, we had witnessed a rise in interest for not only ceramics, but things that are handmade. It's interesting though, because Los Angeles has always had a rich history of ceramic work, but now it seems like there is a new crop of "youngsters" who are considering the career as a maker. It's great to see that there are enough people supporting handmade work, so artists are able to thrive and make a good living doing what we love.
Rip & Tan: Can you tell us about the ceramic coffee pour-over specifically? How long have you been making this piece? What inspired it? What makes it special?  
K&R: "The K&R Dripper" was one of the first things we made. This story goes back to our camping days when plastic ware was the only option for pour-overs. One day, our neighbor had shown us his pour-over that he had been using for years, and clearly noticed the plastic was wearing away. Then, my French Press had shattered in our sink; so out of pure necessity, we decided to make a dripper for ourselves, and realized the benefits of having a pour-over made out of ceramic! 
At that time, we were a bit reluctant to start production on something that seemed so gimmicky, but we decided to make a few to see if people were interested. Needless to say, there was a whole industry that blew up around the coffee enthusiast. After two years of making these, we decided to take a break and "let the dust settle". Now, upon special requests, we have brought them back in limited supply.     
Rip & Tan: What don't most people realize about the art of making ceramics? What would surprise us about your process? 
K&R: Some people have asked, "What makes our work so special?" The truth is, we show up to work every day, we love what we do, and we do it well. And that is what makes this all so extraordinary for us.
Those that know us understand that there is no mystery to what we do. We literally make the work ourselves – all hand-thrown, all hand-painted. We think most people don't realize that beyond the art in the making of ceramics, it is a lot of hard work. There are so many steps and things you need to know about every part of the process, but what it really comes down to is getting our hands dirty and working our tails off. 
Rip & Tan: How do you keep the business thriving without stretching yourself too thin? What parameters have you established to keep things in balance? 
K&R: When we first started K&R, we kept saying, "We don't want to run a business. We are artists first!" Our friends laughed, and inevitably we are running a business. But we have learned to set our parameters. We are very fortunate to work with awesome retailers who understand the value of what we do, and who also give us full autonomy. We had to start limiting our production to keep up with orders, which probably does not make sense to some consumers, but keeping up with demand isn't our way of running a business. The quality of what we are producing is our number one priority. What we've managed to do is scale our operation back to its origin of being makers…artists first!
Rip & Tan: What other artists/makers are inspiring you these days? Whose work do you admire? 
K&R: There are so many people, things, eras, places we are inspired by, it would be impossible to even put it into a paragraph!  However, lately we have been thinking a lot about where artistry meets industry. What inspires us the most are the stories of old potteries that maintain a high level of artistry in their production.
Rip & Tan: How are you spending your free time this summer? What local spots do you love? What trips or excursions are you looking forward to taking? 
K&R: We typically utilize the summer months to try new work – both experimental and pieces that can expand on our current collection.  This summer we took a week to visit family in Wisconsin (where Kat is from), and held a benefit Art Sale, with other creative family members, for her nephew.  It was a huge success and a great way to bring K&R to the Midwest. We fixed up Kat's grandfather's old woodworking shop and turned it into a temporary shop for local community members to enjoy. 
We always love to take day trips to Ventura/Ojai for a quick R&R beach fix.  In the fall we will be taking a vacation to Captiva Island, and are very much looking forward to that!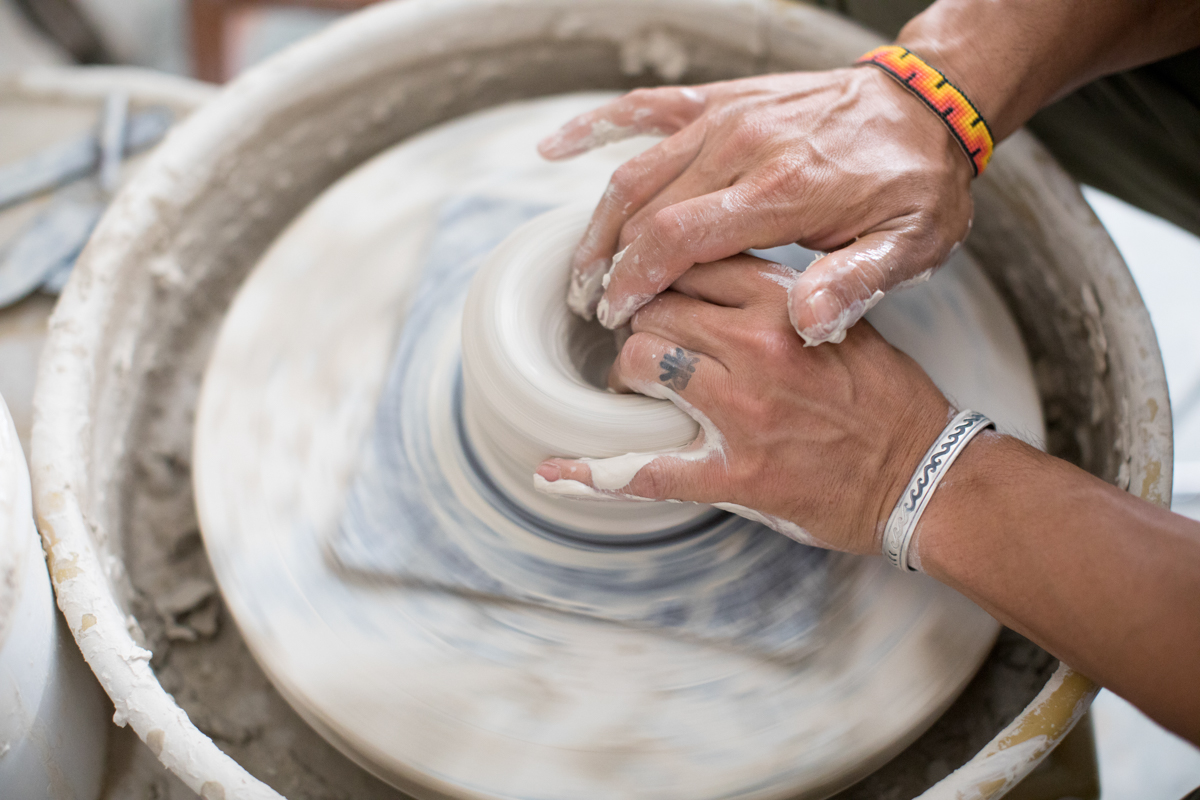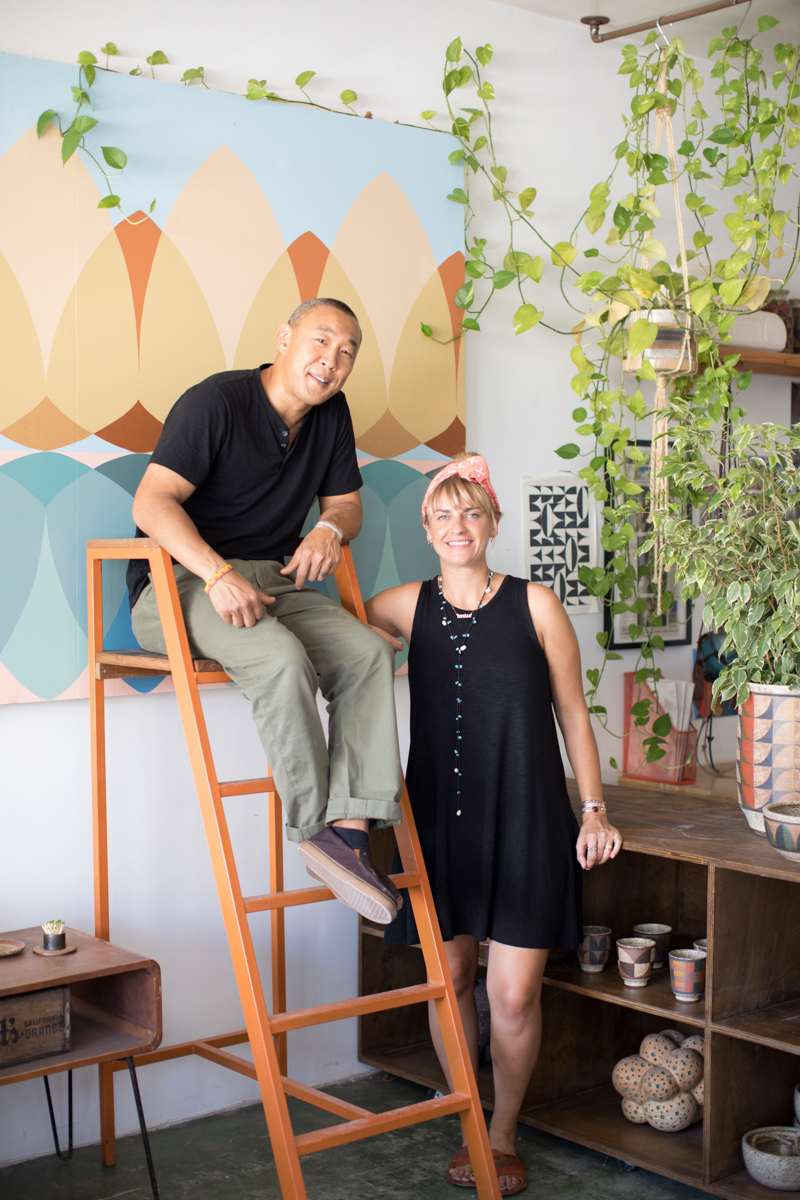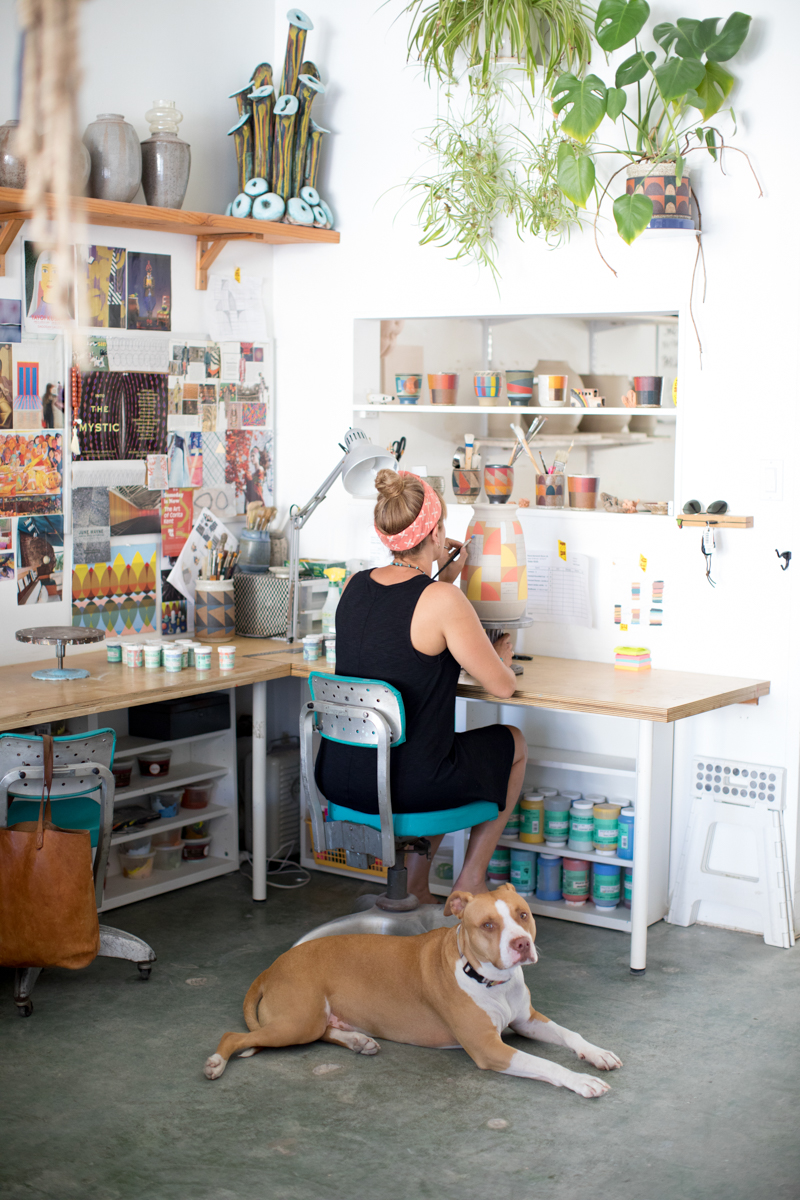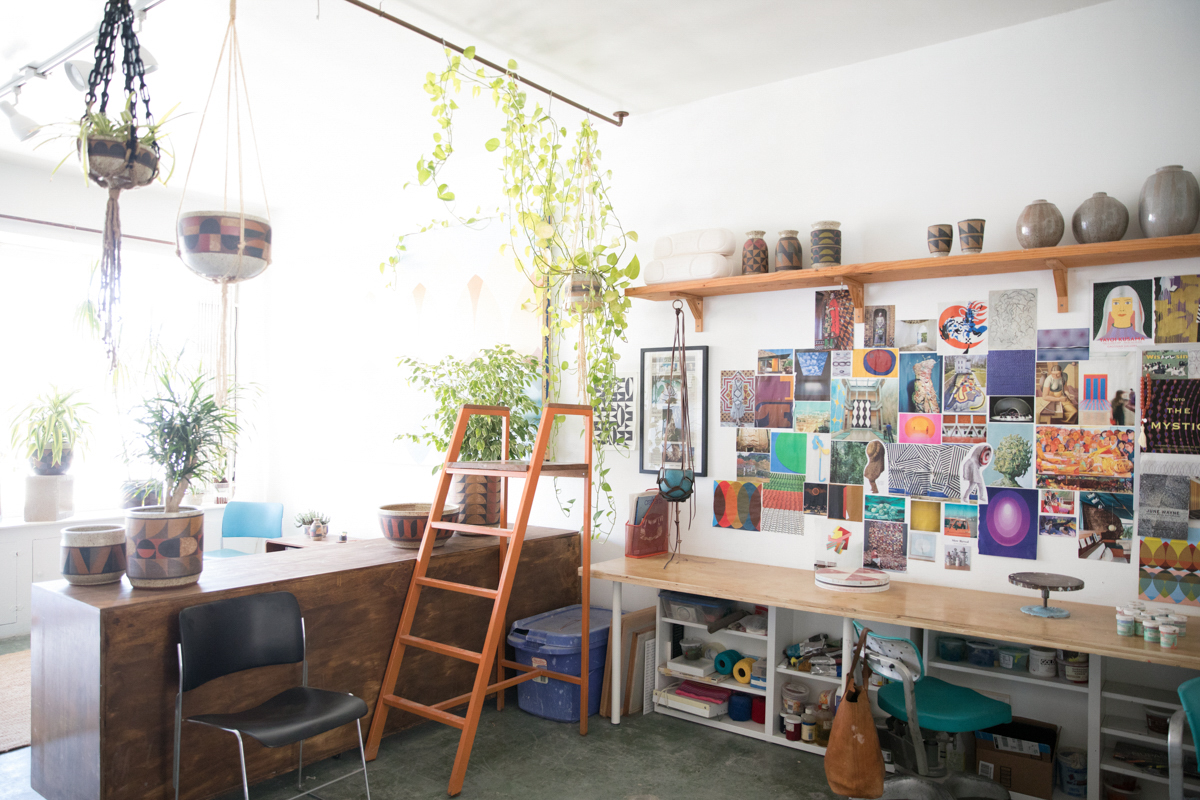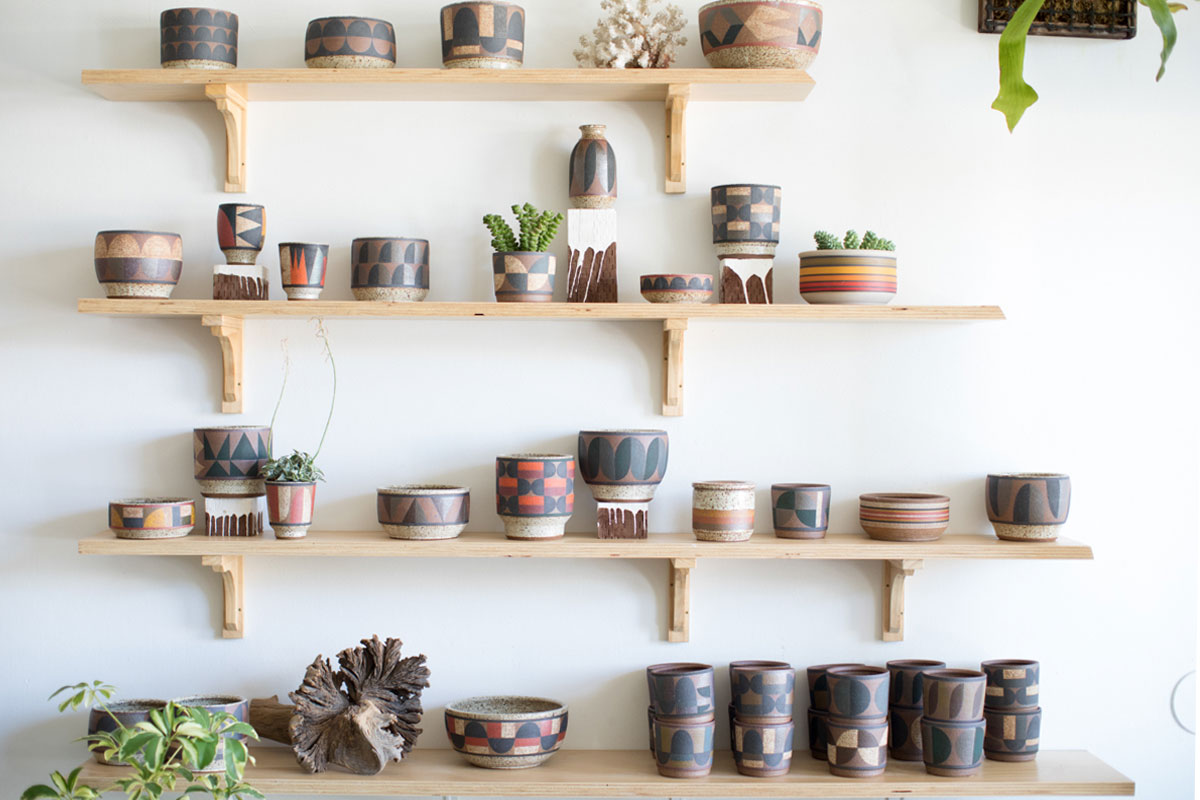 More Stories