Entertaining
In the Veggie Kitchen: Thanksgiving - The Decor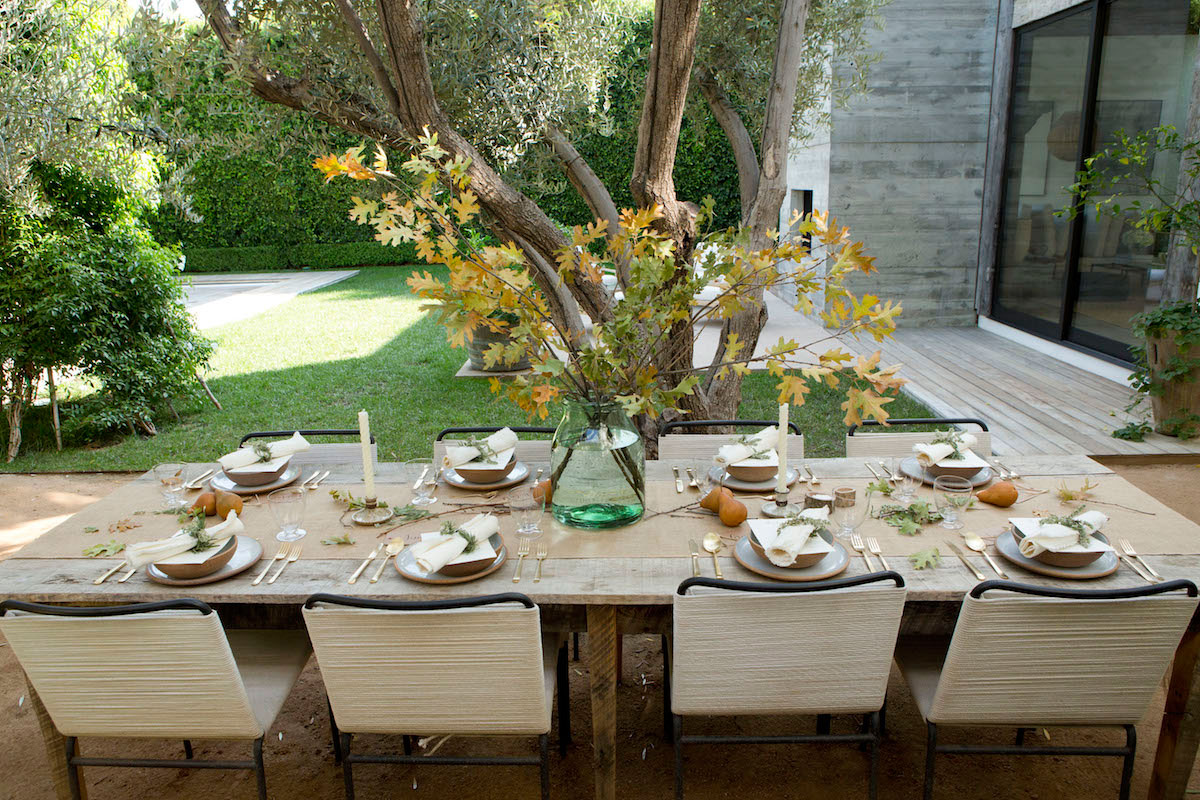 In anticipation of the upcoming holiday, we once again teamed up with The Chalkboard Mag for a Thanksgiving meal and get-together that served as a perfect warm-up for the big day. On the menu and all around: a delicious vegetarian feast that was satisfying without being too heavy, and decor that was all at once festive and understated.
Decor
The Tabletop
To set the table, I began with a custom burlap runner that I found at great shop on Etsy. For dishware, I used beautifully understated hand-thrown plates, bowls and platters from Irving Place Studio in a new shade, Camper, available for order at my Almont store. We used simple, elegant glassware from Nickey Kehoe, my new favorite gold flatware, and ivory linen napkins with frayed edges from Garde, secured with gorgeous lavender napkin rings created by Botany.
Also on the tabletop, we used hand carved olive wood salt and pepper cellars from Nickey Kehoe, as well as ceramic candleholders from General Store and white roped taper candles, also from Nickey Kehoe.
To add seasonal touches to the table, the wonderful Amy Blessing created menus with soft white stationary and craft tag place cards, using this hand written style font for both. And as the festive finish: the most adorable "wishbones" (you can actually break them) placed on top of each guest's name card.
The Flowers
As mentioned, the always-amazing team at Botany provided the fresh and fragrant lavender napkin rings, but they also created the rest of the floral elements as well. For a decidedly autumnal feel, they placed a centerpiece of oak branches and persimmon in a recycled glass vase, scattering oak leaves, fresh pears and additional lavender throughout the dining and serving areas.
Be sure to stay tuned tomorrow for all of the delicious details on our veggie feast, courtesy of one of my very favorites, Pamela Salzman. XXJKE