Entertaining
In the Veggie Kitchen: Setting the Table for Thanksgiving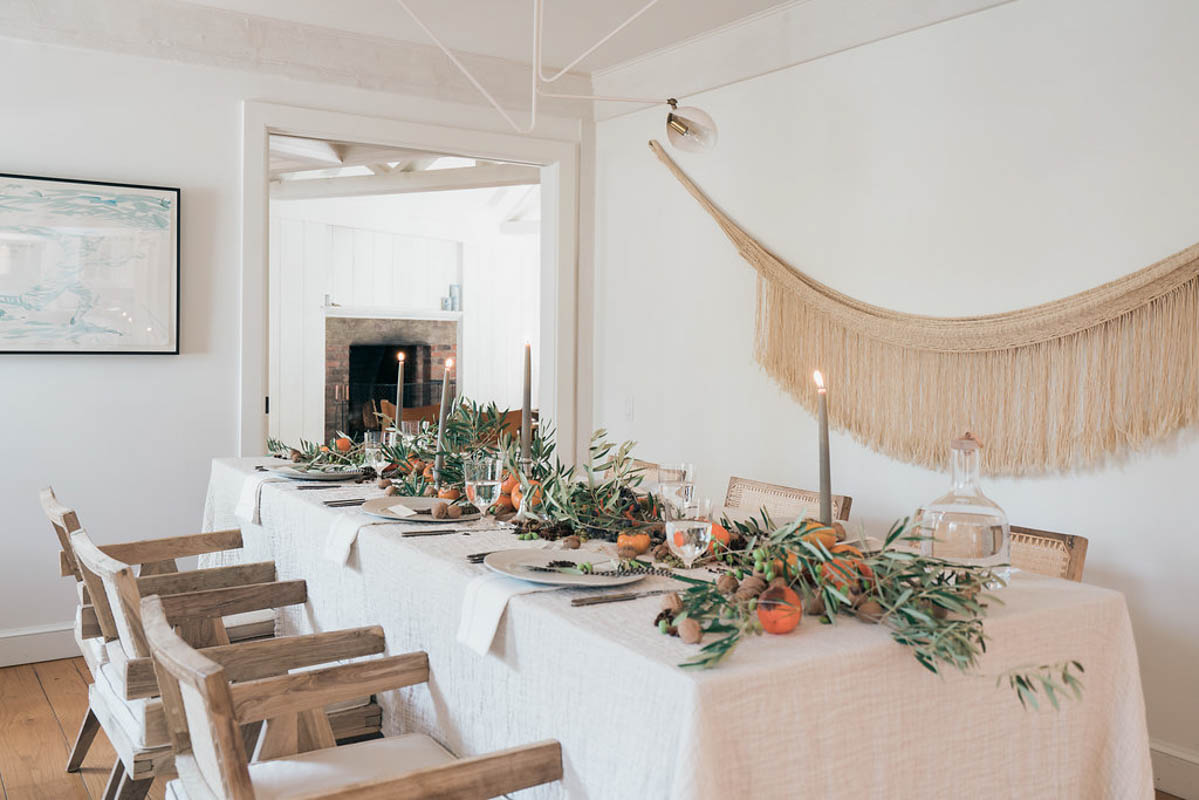 Thanksgiving is right around the corner and if you're playing host this year you might be looking for décor ideas and unique recipes in preparation for next week. Our latest In the Veggie Kitchen gathering with holistic chef Pamela Salzman and my co-host Suzanne Hall from The Chalkboard Mag had a bit of both; I'm excited to share it with you today and tomorrow.
To set the table for the event I wanted to evoke a festive mood while still keeping everything easy and light. I started with a Parachute linen tablecloth to create a formal but earthy feel, adding ivory Eric Bonnin plates, buffalo flatware from March, linen napkins from Matteo, and simple glassware from Nickey Kehoe. The place settings were spare in order to keep the table uncluttered and leave room for a beautiful floral display.
Ren MacDonald put together the centerpiece, which fanned out horizontally as a garland in order to create a lush look without prohibiting cross-table conversations. Ren used olive branches from one end to the other, adding persimmon, nuts, and spices to fill in the gaps and add to the earthy, undone vibe. On each plate we added a feather, olive sprig, and place card with the guest's name. I love how these elements make the gathering feel really special and intentional, without upping the formality too much. 
To complete the table, I added a few glass pitchers from LSA International and unscented candles in vintage holders from Nickey Kehoe. No dinner gathering is complete with candles, especially during the holidays!
Pamela made mini pumpkin bread loaves wrapped up with parchment paper and natural rope for each guest to take home. Check back tomorrow for Pamela's complete menu and our favorite recipes from the cooking class! XXJKE