Entertaining
In the Veggie Kitchen: Mother's Day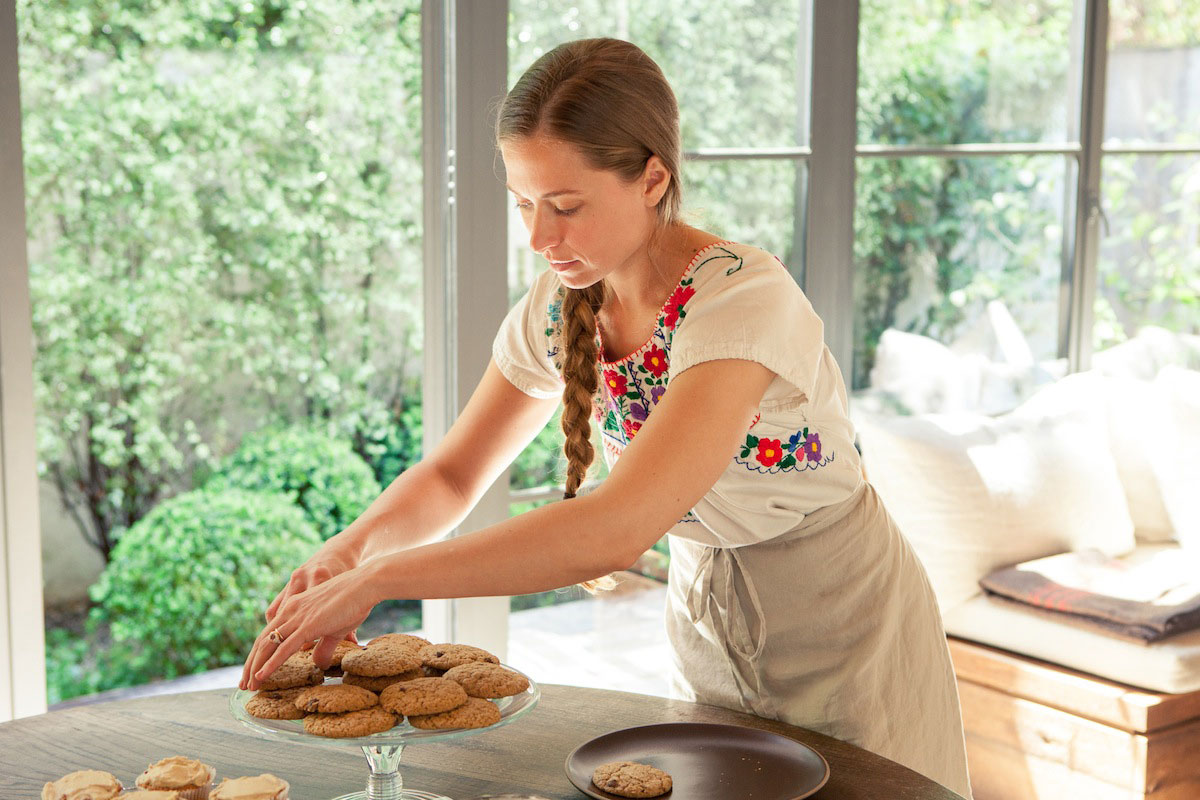 Since our last In the Veggie Kitchen: Easter class was such a success, we decided to do something similar for Mother's Day. This time we teamed up with The Chalkboard and Barrett from Valleybrink Road to learn how to make several gluten-free desserts that would make great additions to any Mother's Day brunch.
Highlights
My friends and fellow Mamas Shiva Rose, Jessica de Ruiter, Kimberly Muller, Carly Brien, Stephanie Schur, Leanne Citrone, and my own wonderful Mother joined us for a day of baking and beautiful company. I was especially excited to have Stephanie join us. She owns Botany in the Brentwood Country Mart – one of my very favorite florists – and created the most gorgeous centerpieces for the table.
The Décor
The Flowers
Botany created three beautiful centerpieces using Dogwood, Magnolia, Tuberose, Hellebores, Queen Anne's Lace, Ranunculus, and Rose Vines. The mix was beautiful and felt like the perfect combination of Mother's Day flowers.
The Table
Instead of using burlap as runners, Stephanie suggested placing it in strips across the table. I set the table with my linen dinner plates and birch salad plates – both from Heath . On top of each plate I placed an Auntie Oti plaid napkin from Nickey Kehoe. I used my rattan glasses and pitchers from Roost and mixed them with sweet Juliska glasses to serve almond milk. For cutlery, I used David Mellor flatware, which always looks great with everything. XXJKE