Entertaining
In the Veggie Kitchen: Lori Stern's Holiday Cookies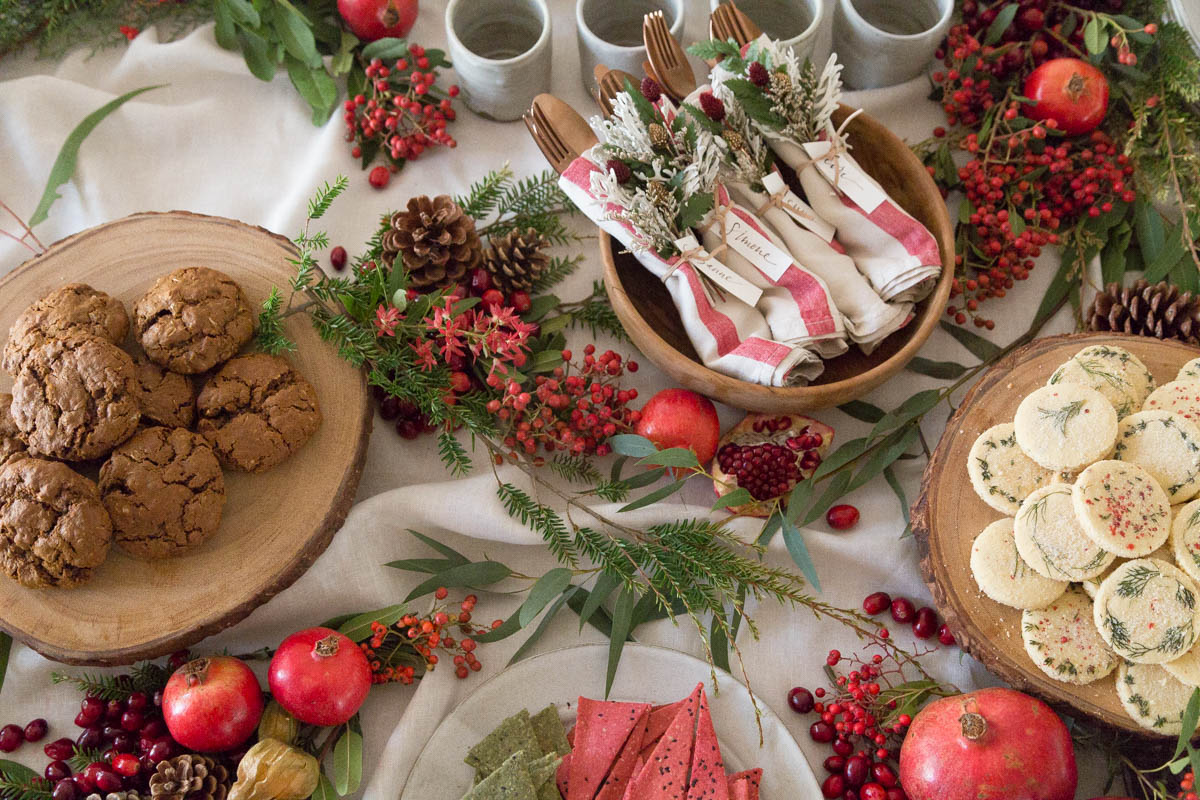 For our latest In the Veggie Kitchen gathering we made healthful holiday cookies you can serve when you're playing host, bring to a party, or even package up and give as a gift. Chef Lori Stern is known for her seasonal, local recipes and use of color when cooking, so my co-host Suzanne Hall of Chalkboard Mag and I knew she would be the perfect person to help us with this endeavor. We were so right!
One of Lori's signatures are pressed floral shortbread cookies and they translated beautifully into holiday cookies using herbs like dill, thyme, and rosemary. Lori also made hazelnut sage cookies dipped in salted cacao ganache. The cookies were decorated with candied sage, which has such a beautiful, wintery look. Spiced molasses cookies were another favorite. Lori's recipe is wheat, dairy, and refined sugar free. And for a sweet drink she made a latte that was so unexpected and delicious using Pressed Juicery almond milk, cardamom, and green tea. I love this drink as an alternative to hot chocolate that kids and adults can both enjoy. 
 Get Lori's recipe for her Hazlenut Sage cookies Dipped in Cacao Ganache below and be sure to check out yesterday's post for all of the details on the décor! Happy holidays! XXJKE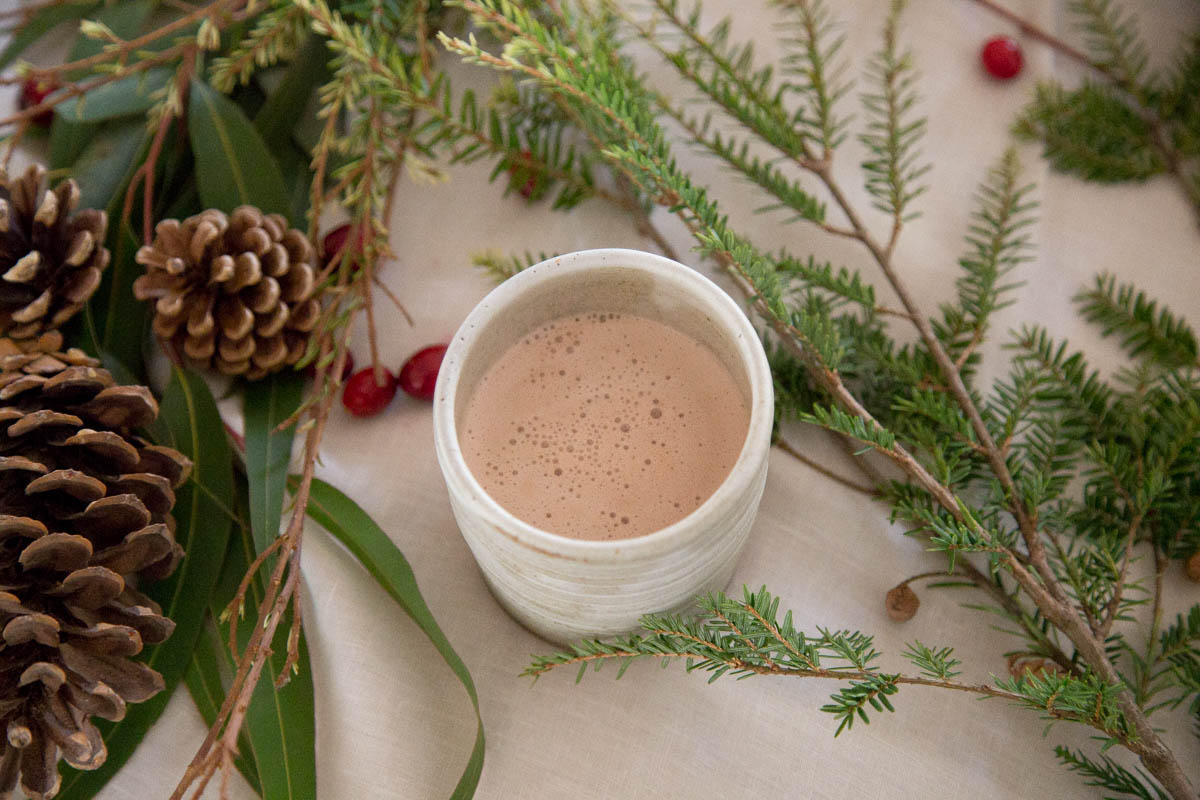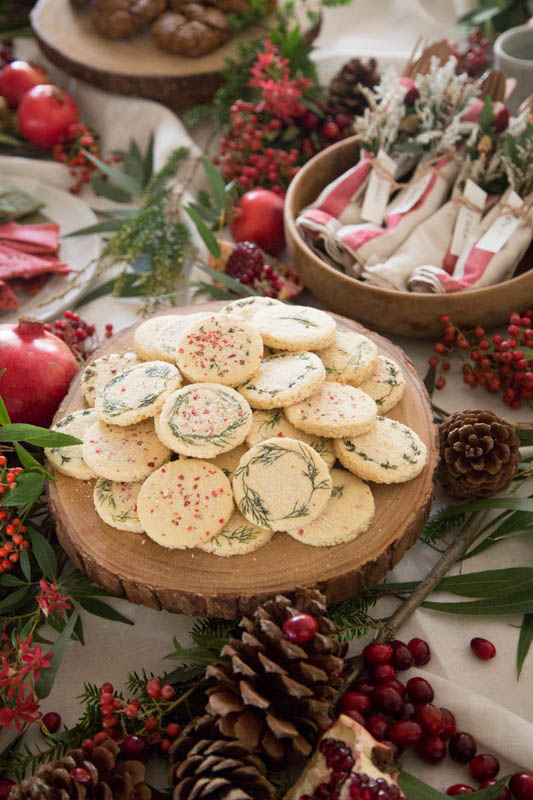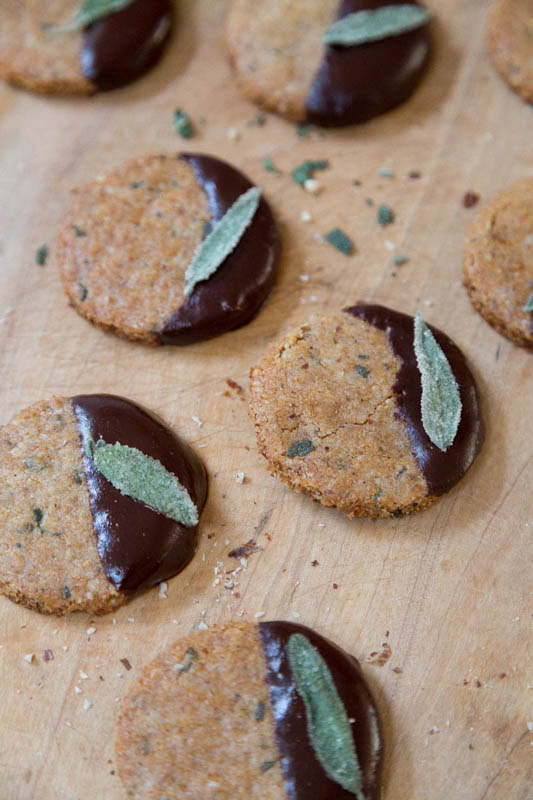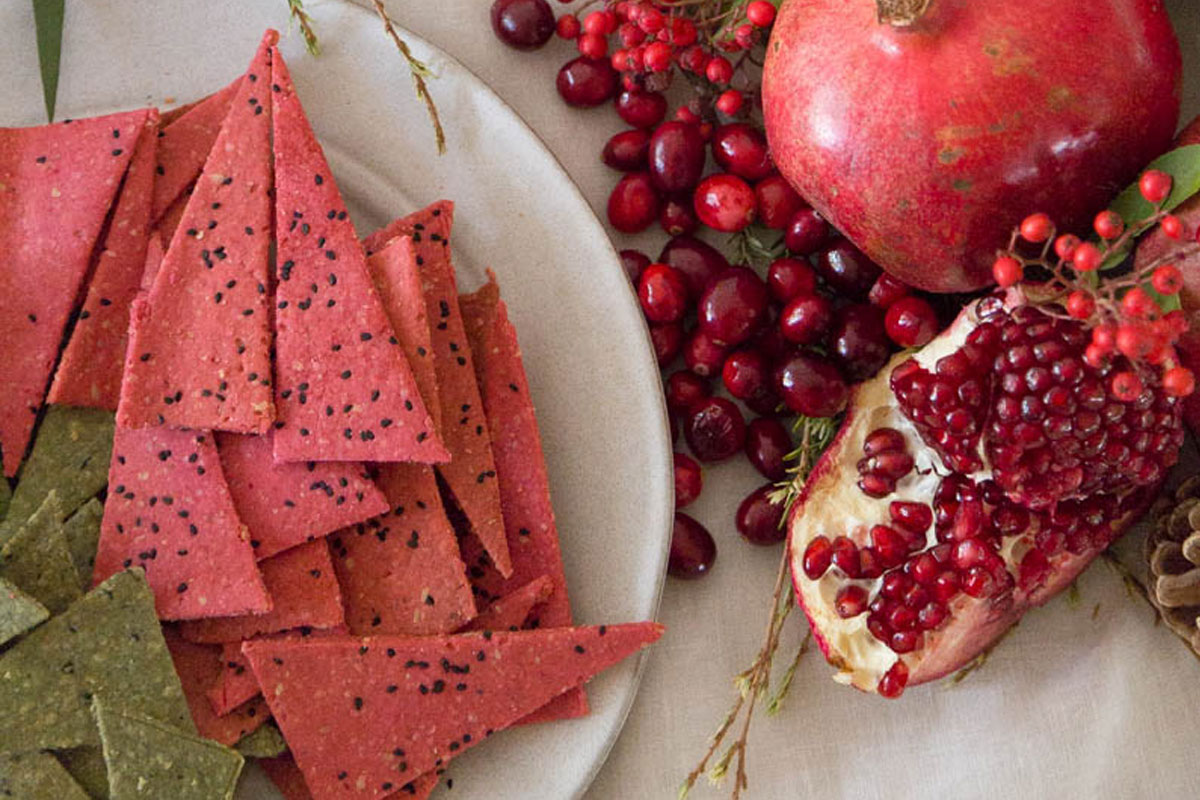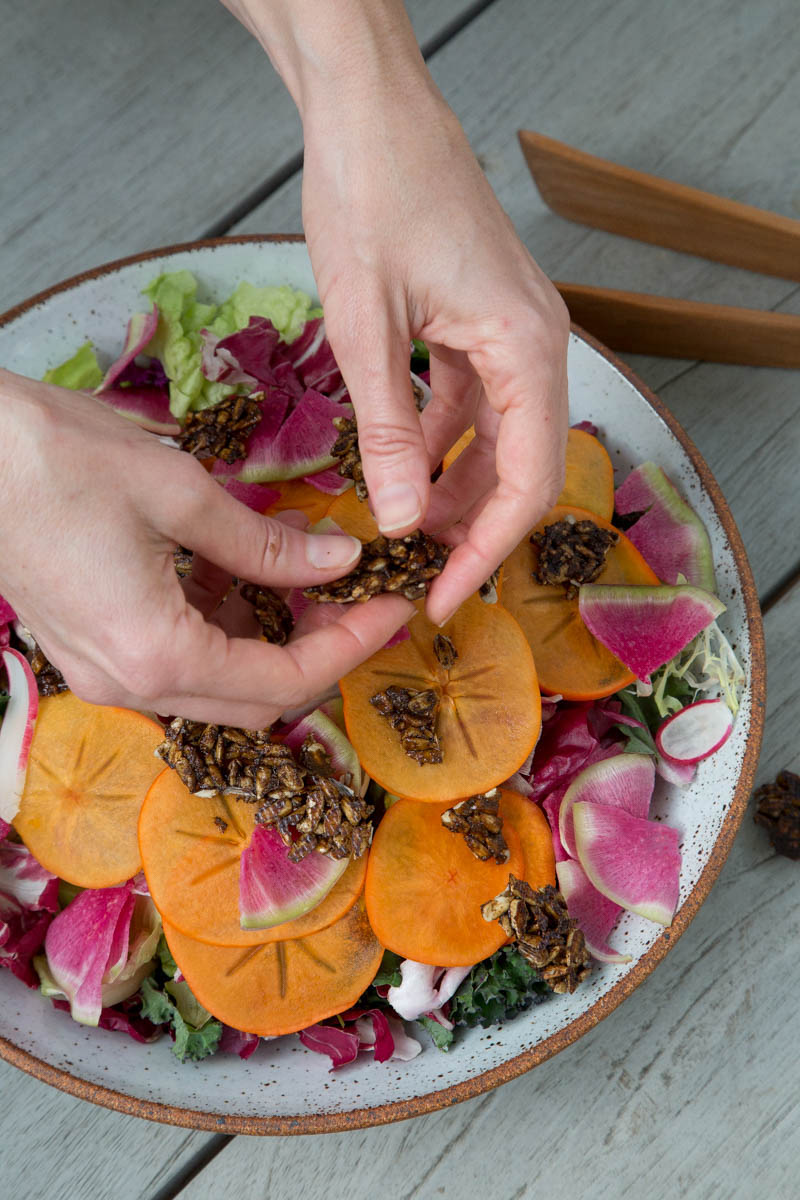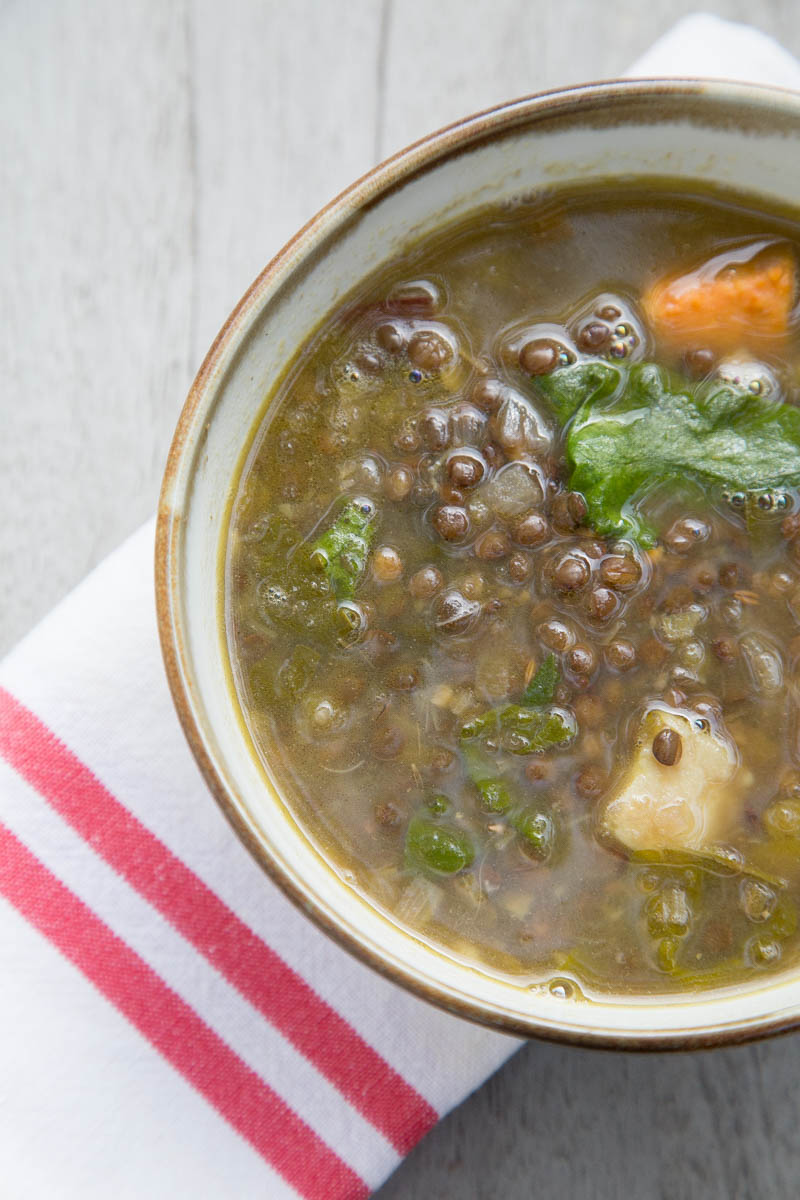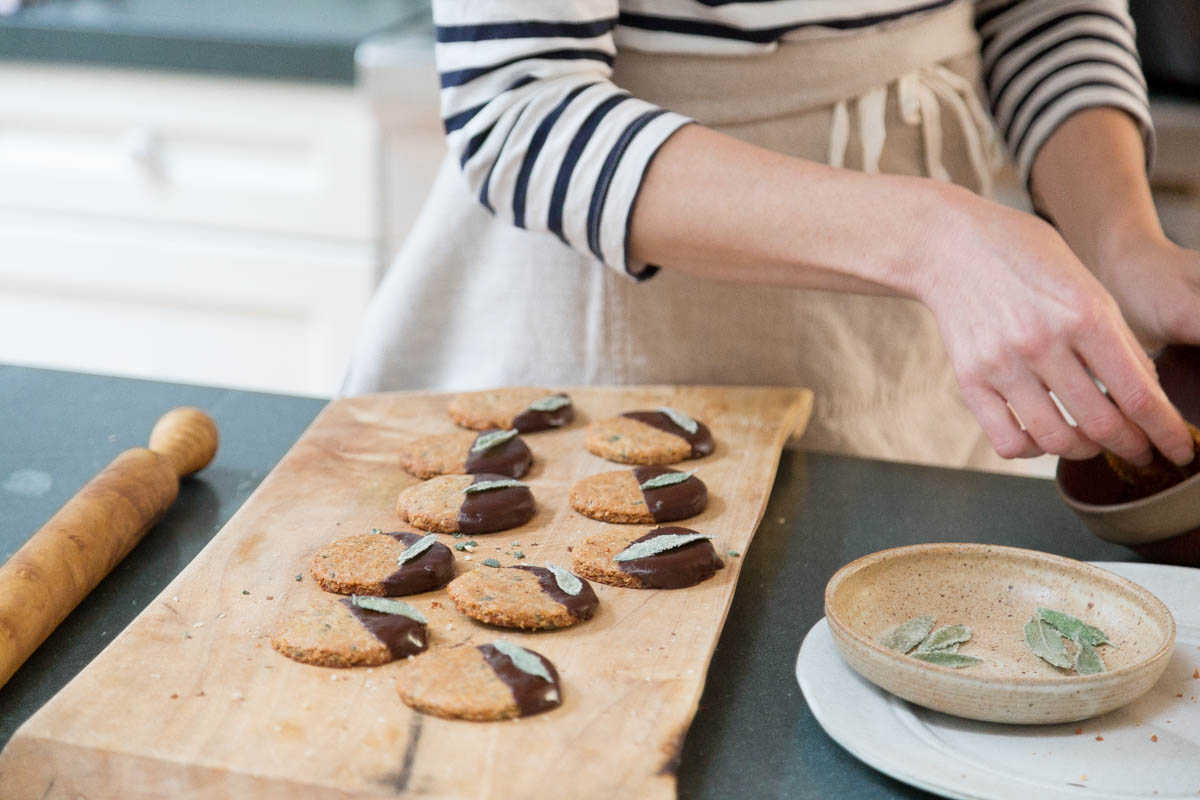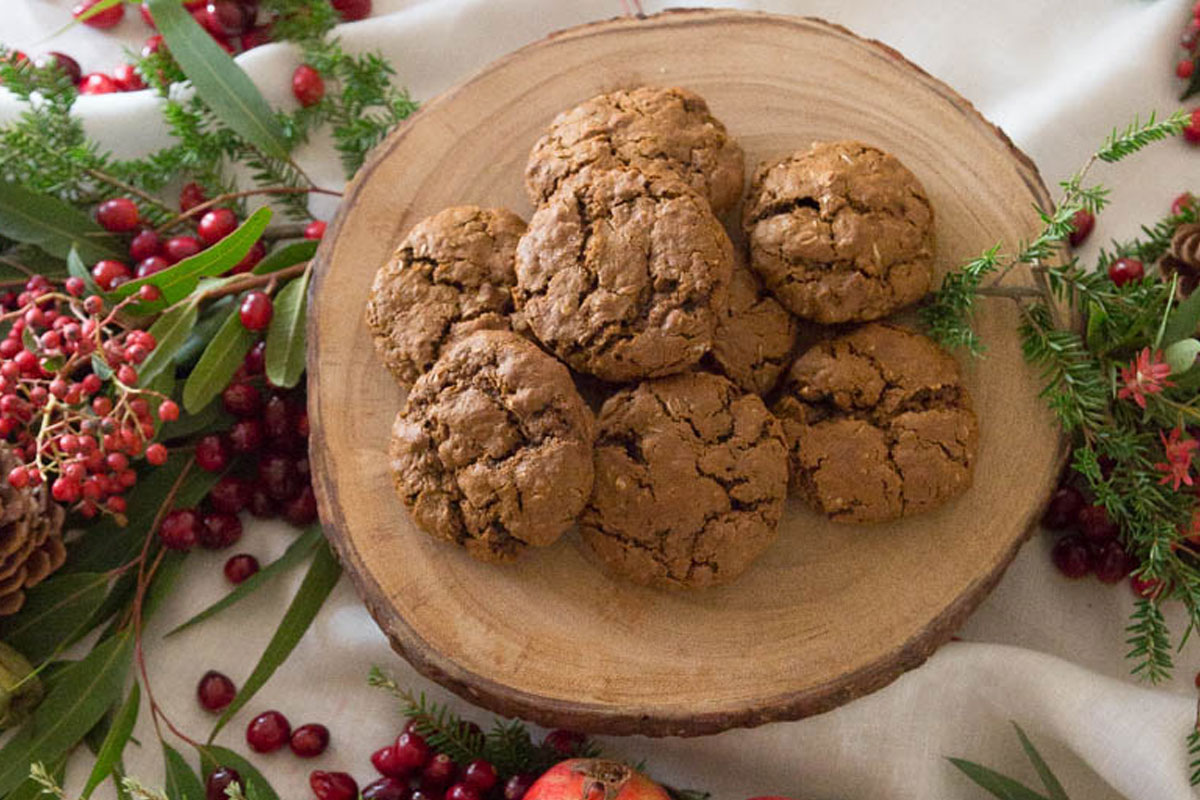 Lori Stern's Hazelnut Sage Cookies Dipped in Salted Cacao Ganache
Recipe
Lori Stern's Hazelnut Sage Cookies Dipped in Salted Cacao Ganache
Ingredients
1 1/4 cup

296 ml

blanched almond flour

1/2 cup

118 ml

chopped or blended hazlenuts
1 Tbsp. chopped fresh sage
1/4 tsp. salt
1/4 tsp. baking soda

1/4 cup

59 ml

grapeseed oil
2.5 Tbsp. raw honey or maple syrup
1/2 Tbsp. vanilla extract
Mix dry ingredients: almond flour, hazlenuts, sage, salt, baking soda.
Make a well in the center of your dry ingredients and add the following: grapeseed oil, raw honey or maple syrup, vanilla extract.
Stir wet ingredients into the dry ingredients until dough comes into a ball, then pat down in between two parchment sheets and roll out until dough is about 1/3" thick and put in fridge or freezer until very cold/firm.
Stamp out cookies into desired shapes and place in freezer until frozen--overnight works best.
When it's time to bake, preheat your oven to 350 degrees and place cookies on parchment-lined baking sheet for about 8 minutes or until golden brown. Let cookies cool.