Food & Drink
In the Veggie Kitchen: Holiday with Nickey Kehoe and Julie Morris - The Menu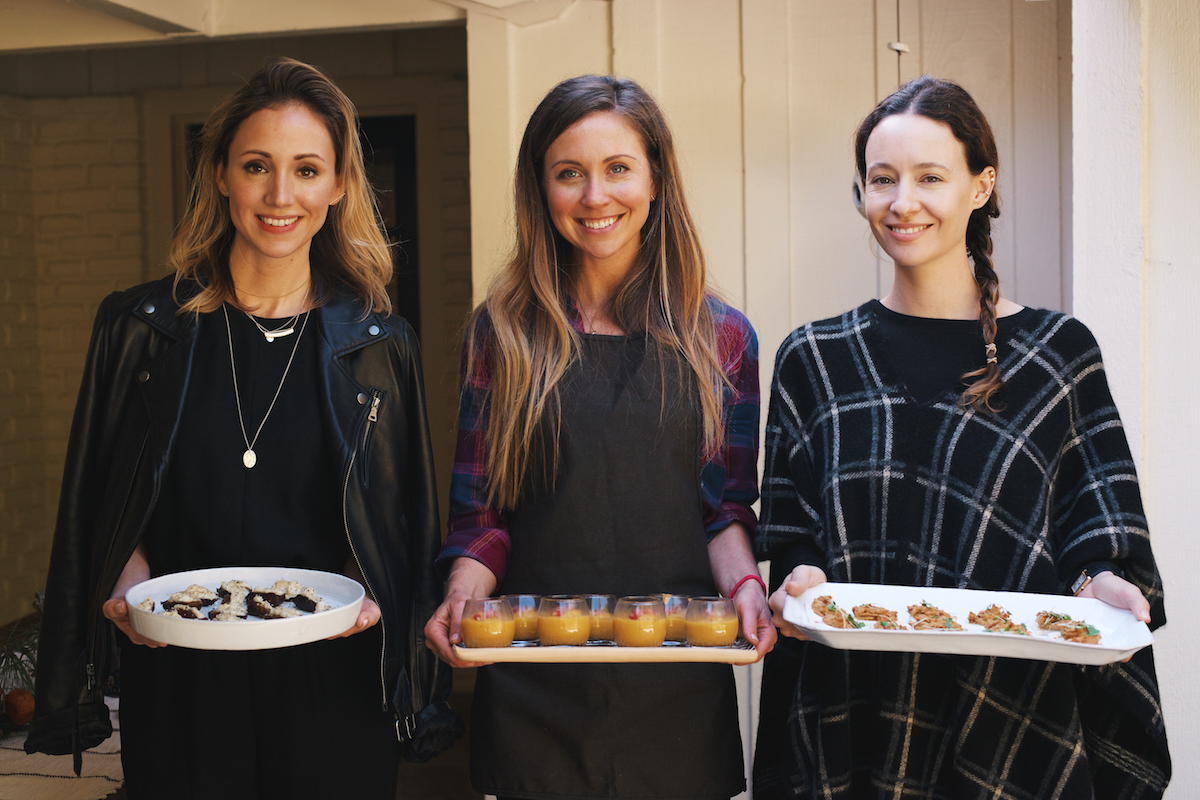 As I shared yesterday, our most recent get-together In the Kitchen with The Chalkboard Mag featured decor courtesy of Nickey Kehoe, and menu and instruction from superfood chef Julie Morris. A pioneer in cooking with superfoods, her mission is simple: to share recipes and nutrition tips that make a vibrantly healthy lifestyle both easy to achieve and delicious to follow. To that end, she has released a number of best-selling cookbooks, including Superfood Kitchen, Superfood Smoothies, Superfood Juices, and her newest, Superfood Snacks.
Julie was such pleasure to have in the kitchen – so lovely and so knowledgeable. She really showed us how to cook with superfoods and use them in innovative, elevated ways – not just in granola, on oatmeal, or in smoothies which are generally my go tos. Everything was so yummy, and surprisingly easy to make. My favorites: the beyond-delicious Cashew Cream Cheese Stuffed Dates and Maqui Mint Truffles. It was such a great afternoon, and one that left me with so many new ideas for implementing superfoods into our meals. See below for all the menu details. XXJKE
THE MENU – Julie Morris
A delicious superfood menu equal parts innovative, elevated, and easy to achieve.
Jicama Squares with Walnut-Goji Hummus
Cashew Cream Cheese Superfood Stuffed Dates
Parsnip-Persimmon Soup Shooters
Photos: Yayo Ahumada