Style
In the Studio with Shawn Merz of Mr. Merz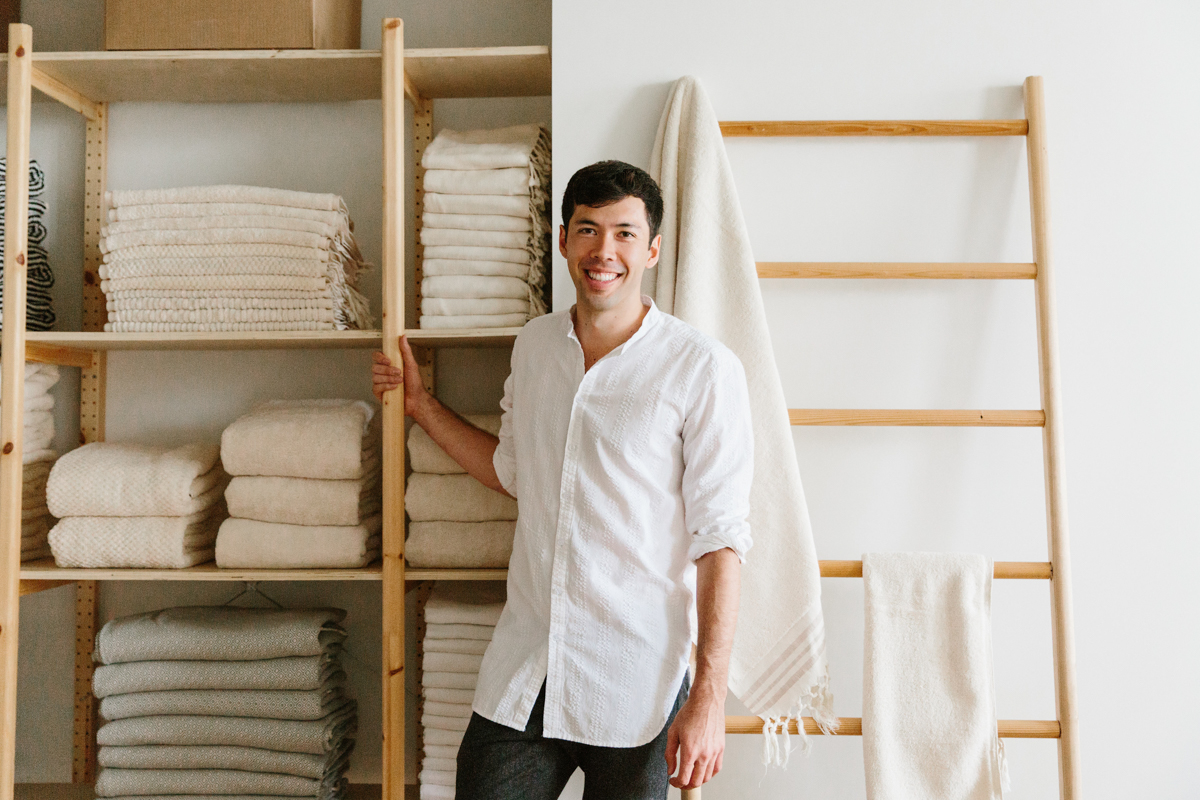 From our new collection of vintage Moroccan rugs to our wider range of bathroom essentials, I'm so excited about all of the incredibly beautiful textiles we are carrying at Jenni Kayne this spring. One of our new labels is Mr. Merz; a collection of towels designed in Los Angeles and handmade in Myanmar and Turkey using ethical, sustainable practices and materials. The label was founded by Swiss-born, California-raised jack-of-all-trades Shawn Merz; he runs the business out of the Werkartz artist collective downtown in L.A.
Shawn isn't yet 30 years old but he has traveled and experienced a lot since he graduated from UCLA in 2012. His appreciation for craftsmanship and quality can be felt in his products the moment you pick them up. Each of the plush, organic Turkish towels we are carrying this spring take over eight hours to make—and they feel like a dream. 
We visited Shawn in his light-filled studio to learn a little bit more about his background and this thoughtful line. I hope you enjoy! XXJKE
Rip & Tan: Tell us a little bit about yourself and your professional background. What were you doing before starting Mr Merz?
Shawn Merz: Prior to starting Mr. Merz I was a managing editor at a fashion magazine. And prior to that, I was working in health care in Vietnam. So, one can say, I've had a pretty random array of jobs since graduating from college!
Rip & Tan: What inspired you start the line? How did your travels play into this?
SM: After working a year, the fashion magazine went under, and subsequently I lost my job. I decided to take a little "eat, pray, love" trip back to Southeast Asia. While exploring some beautiful markets in Myanmar, I stumbled across amazing embroidery work. Being the grungy backpacker with no real life plan, I decided to wander and explore the origins of this amazing embroidery. After a few motorbike rides through snaked infested territories, and a couple bouts of Burma belly, I met my tribal women weavers/embroiders. With a few adjustments here and there, the Burma Blanket was born, and in doing so, so was Mr. Merz.  
Once that was established I knew I wanted to explore producing other functional yet beautiful products. My mentor recommended that I explore Turkey. Known for amazing textiles, in particular towels, Turkey became my next focal point. After my initial two-week visit, I was disappointed with how everything I found was cheap, poor quality, and machine-made. I needed more time to find the right people, to meet weavers, to lay down a foundation. I moved to Istanbul for three months, worked in a bazaar, and finally found a way to connect with hand weavers. 
Rip & Tan: Tell us about how your beautiful towels are made, from start to finish?
SM: The conception of the towel starts with pen and paper. From there I tidy up the designs and work with my team of weavers in Turkey to make the piece. Each piece is composed of global organic textile standard cotton–a standard certified by the European Union. The cotton is grown on the outskirts of Gaziantep; a city in the southeastern region of Anatolia. Once bought, the organic threads are handed over to a network of weaving studios, each run by a different master who specializes in a certain weaving style. Master Rafik does my silks, master Ahmet does my fluffy towels, while master Ismet does my blankets and throws. All of my weavers work on hundred-year-old shuttle looms passed down from generation to generation. The weavers will set up the looms with the proper design and thread colors and will work fervently in 8 hour shifts for days to create a roll of fabric. Once done, the roll is cut into separate towels and the women of the studio will take the cut edges and tie the most magnificent fringes. Some of the knot work can take upwards of 12 hours. Once the fringe is knotted, the towels are packed and shipped over to my studio here in Los Angeles. 
Rip & Tan: What made you fall in love with Turkish towels as a lifestyle product? 
SM: I love the versatility of a Turkish towel–I love its ability to transform from a beach towel, to blanket, to wrap, to decorative piece. It's a high-quality product that not only is beautiful but fills the needs of multiple life purposes, and that's huge for me. Moreover, this towel isn't just a piece of fabric, but rather a documentation of old world craftsmanship. It carries the skill of a thousand-year-old tradition–I mean how special is that? It's a product that will last, that will be passed on to children, that will be imbued with memories. One of my weavers has a 120-year-old towel. Yes, it's slightly discolored, but has zero holes. 
Rip & Tan: Tell us about the different styles of your towels, specifically the Myanmar pieces.
SM: Well right now I work with two countries/two sets of weavers; Myanmar and Turkey. In Turkey, I make looped towels, flat woven towels, blankets, and bathrobes. In Myanmar, I make hand embroidered blankets. All pieces are special since they are all entirely unique and handmade. These are not machine made items; the imperfections make them beautiful. 
Rip & Tan: What new colorway or product or best-seller in the Mr Merz line is your personal favorite? How do you like to see it styled in the home or used? 
SM: The Burma blanket made in Myanmar will always hold a special place in my heart. It's the first thing I designed and sold. Cream and white towels are also wonderful and a great staple of the home. And I'm quite smitten with my Serbert looped towel; it just feels like summer captured in threads. In regard to new things, I'm very excited about a crazy design that should be released this May. Stay tuned. 
Rip & Tan: How do you plan to grow the brand? What are your goals for the company or your professional life in general?
SM: I'm definitely looking to expand beyond textiles. I love anything handmade or anything that has a rich cultural history. For me, it's all about finding things that have tradition and respectfully altering them to fit my vision. In terms of my professional life, my goals are to keep making cool things, having fun, working with awesome companies and people, and exploring.  
Rip & Tan: You've lived, worked, and traveled all over the world. How does California compare to all of those places? What are the great things about it and what are some challenges?
SM: California is home. LA is home. California allows for exploration, for you to be weird, for you to dream, and fail, and figure it out, and try again—all while basking in the most amazing weather.  
Rip & Tan: How did you find your studio and what drew you to the space?
SM: This was a tough one. I found my studio via a friend who throws underground warehouse parties. She was scouting a place for her party–it ended up being a bit too posh for her bacchanalian antics. That space ended up being Werkartz. It's a collection of individual artist studios that surrounds a large beautiful photo hall–all from a renovated Carnation factory (Carnation as in the powdered milk). I'm surrounded by amazing creatives ranging from Whitney Biennial artist Celeste Dupuy Spencer, to LA photographer George Bryne, to muralist Jen Stark. Walking into work every day feels like entering Willy Wonka's chocolate factory. Each studio has this amazing creative energy while the main photo hall brings in crazy photoshoots, commercials, events. I left my studio late one night and happened upon a secret Miguel concert. It couldn't get any more LA than that! 
Rip & Tan: Tell us about a typical work day. What is your schedule like and what is the atmosphere in the studio?
SM: I wake up, I work out. I get to my studio at 9am Answer emails, check in with potential collaborators, fill orders, run around, think of new things to do. My mind basically goes in all directions. It's nonstop and I love it! Usually, I'll leave my office at 7pm or so.  
Rip & Tan: What are your top five workspace musts?
SM: Natural light, a cleared desk, my Caran D'ache 849 pen, flowers, and my collection of art books.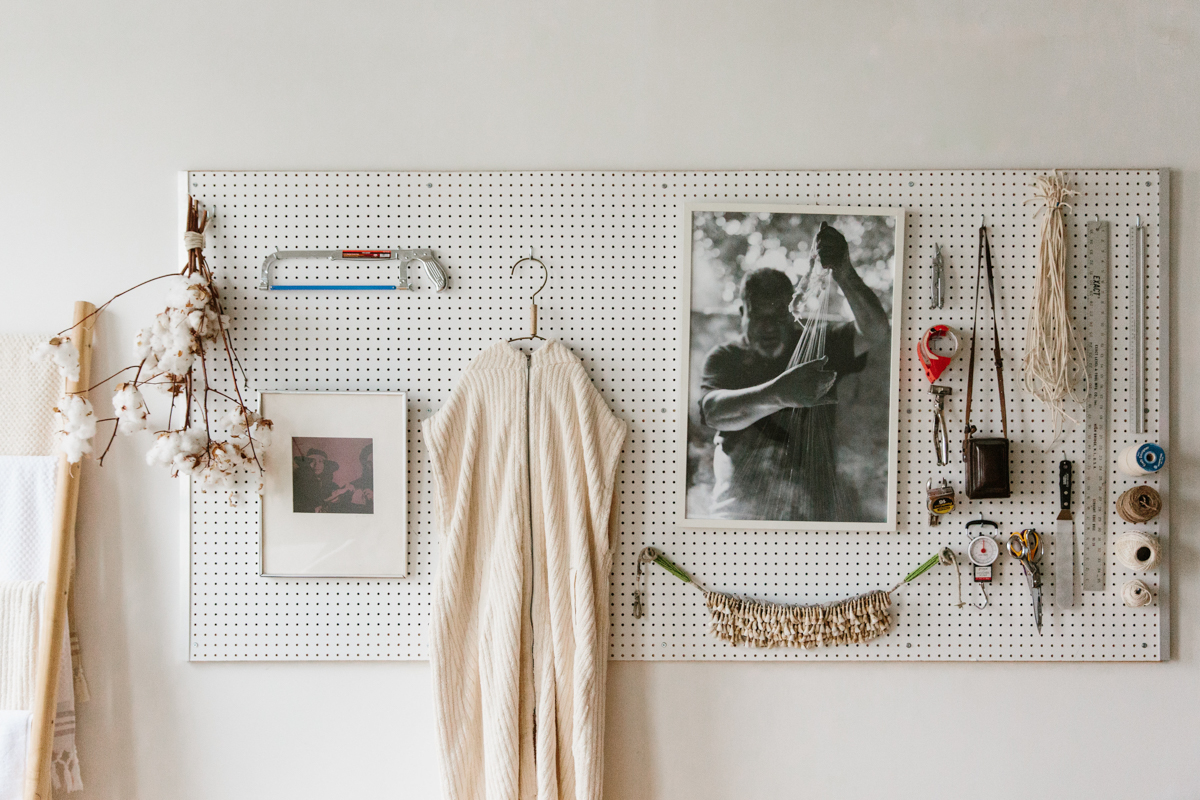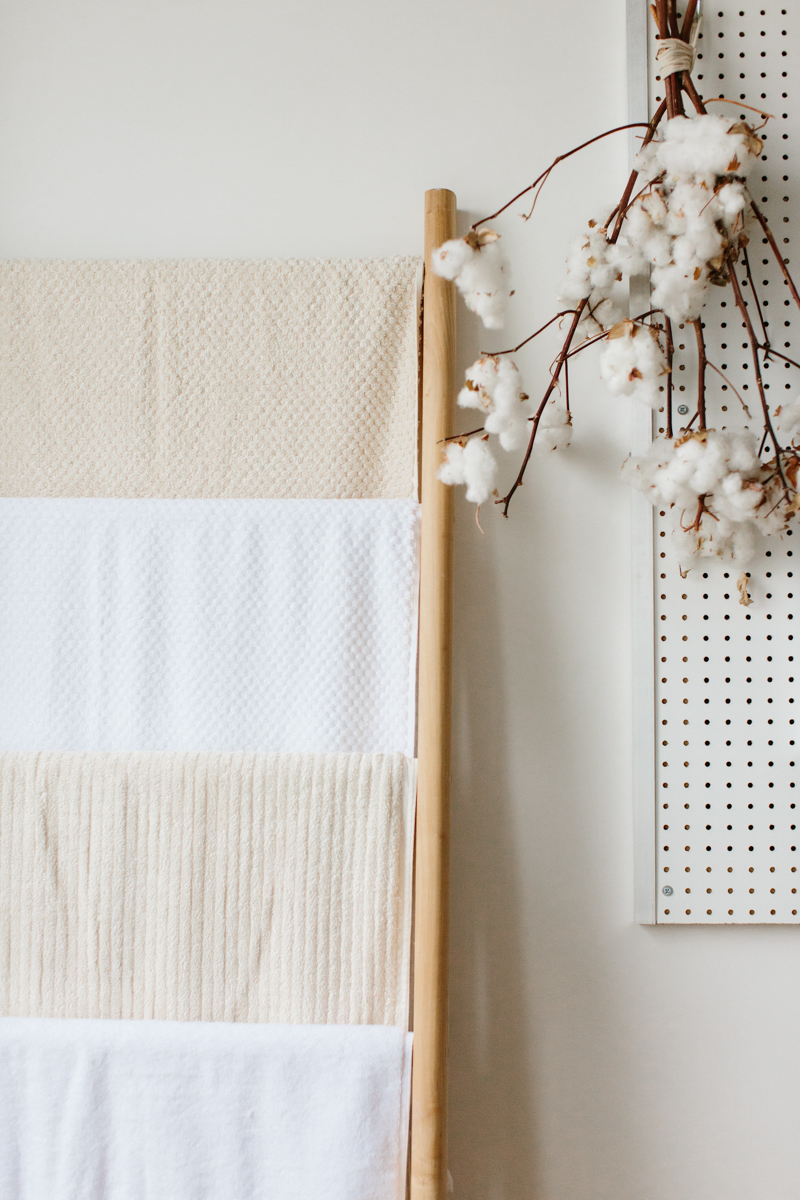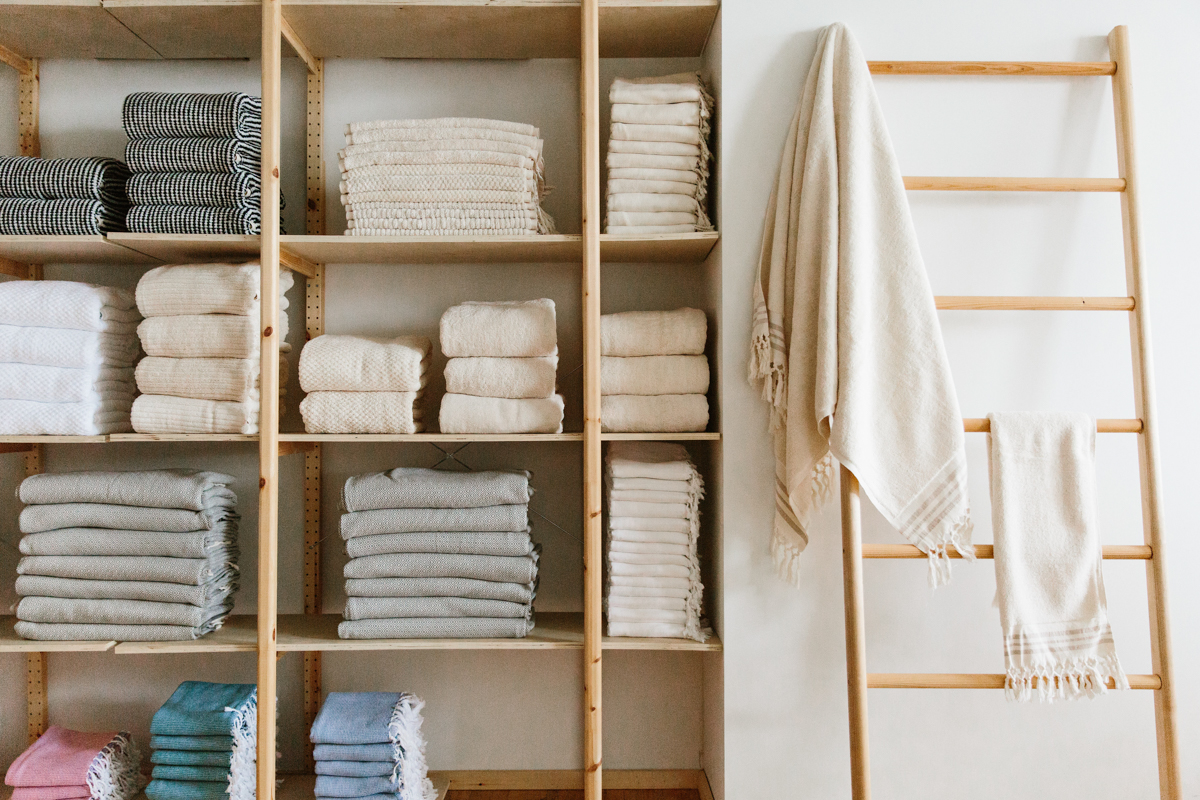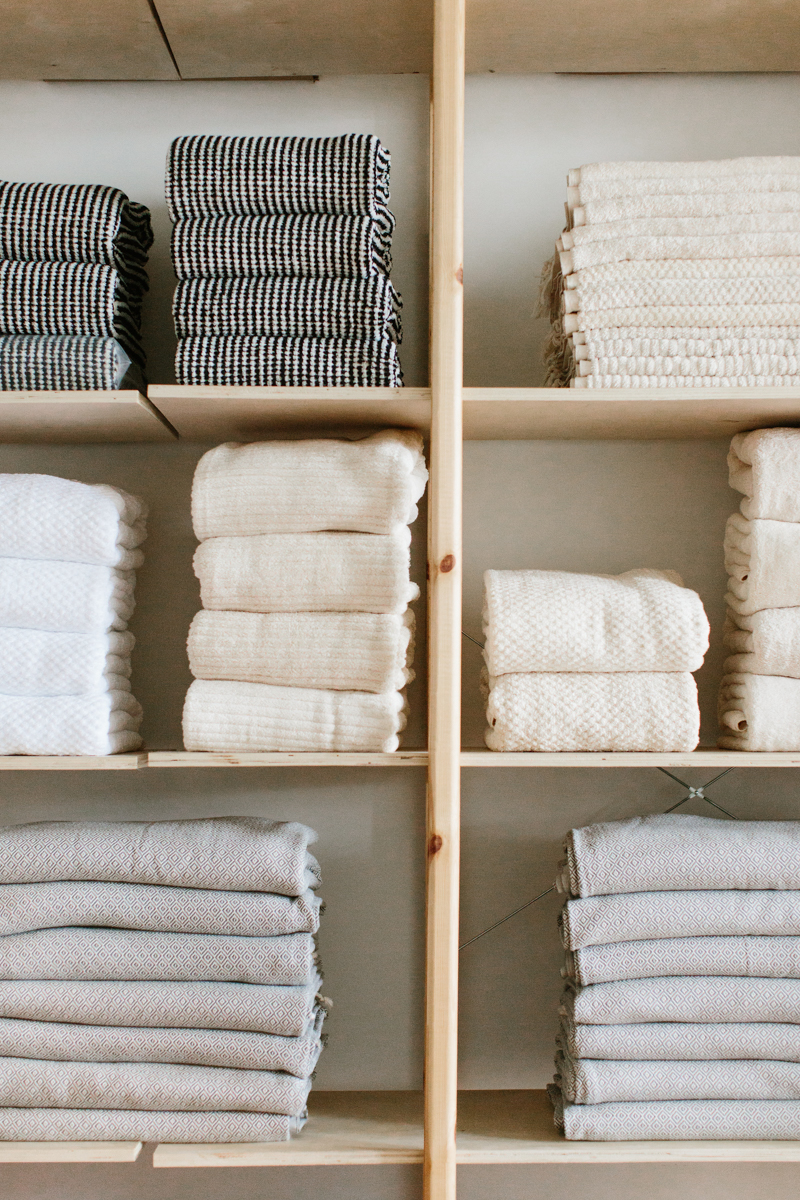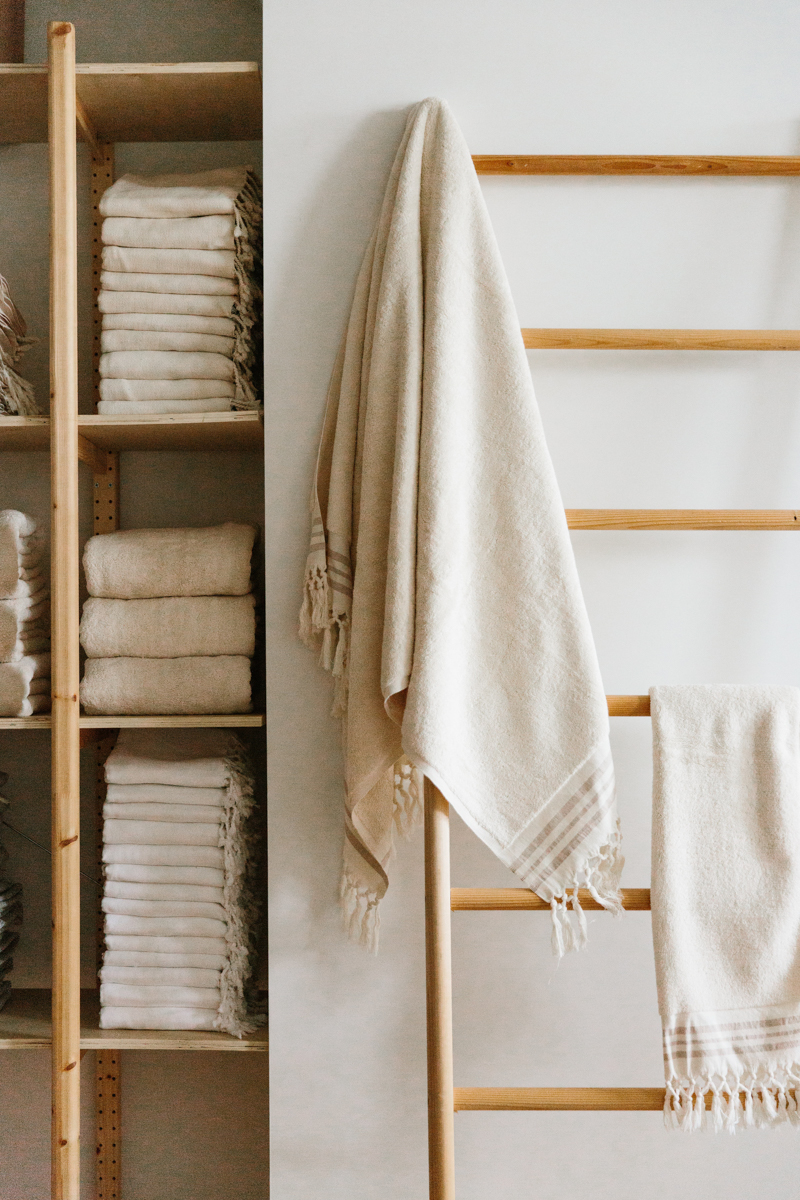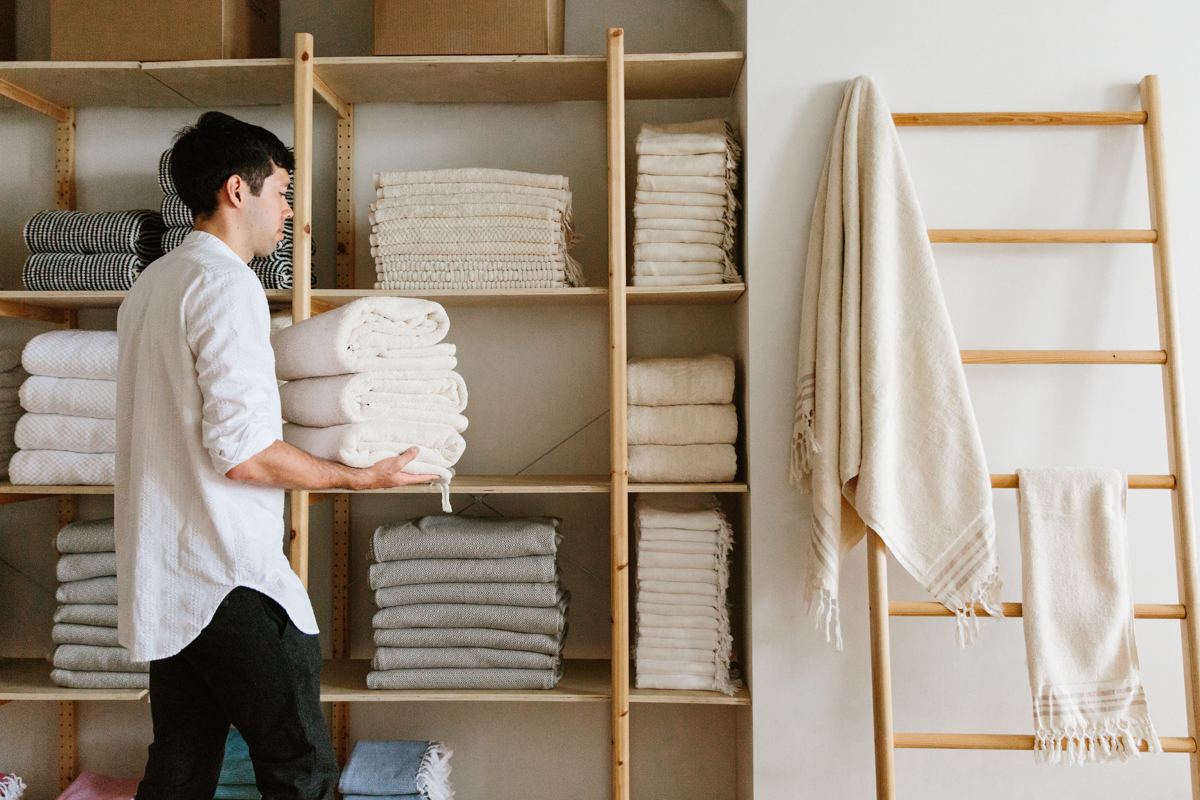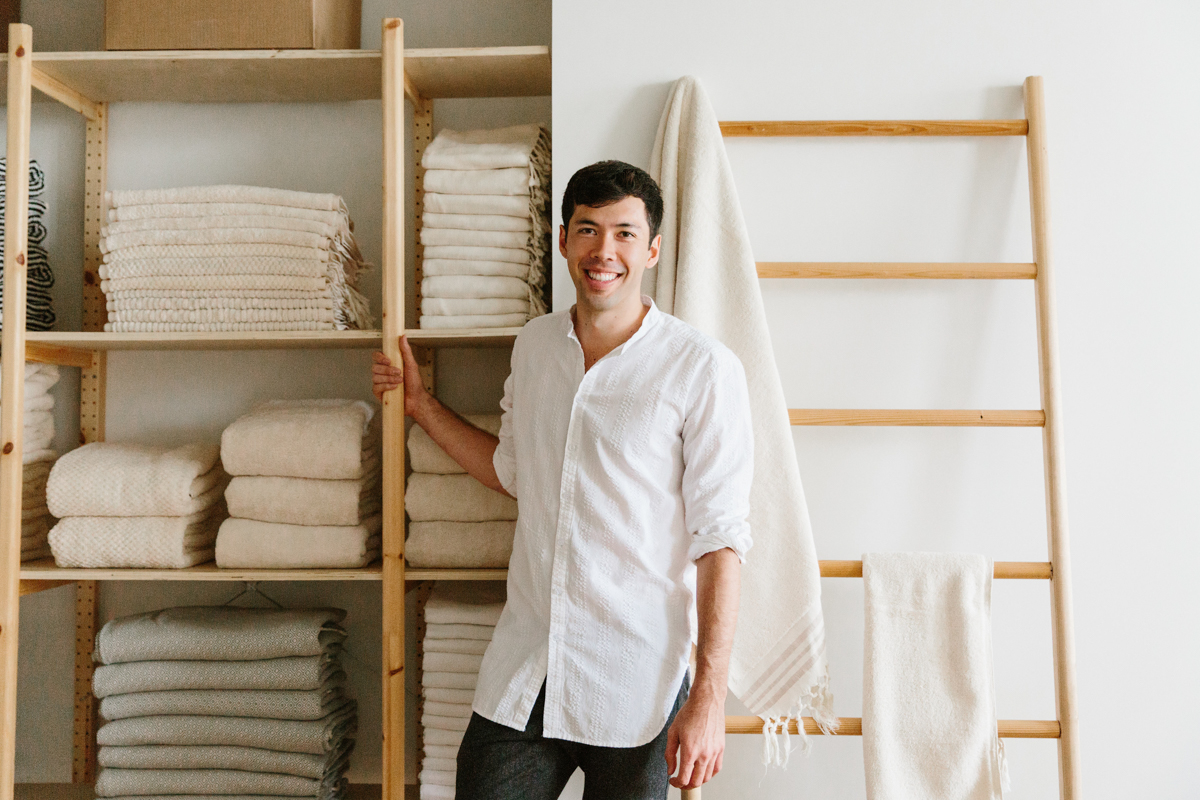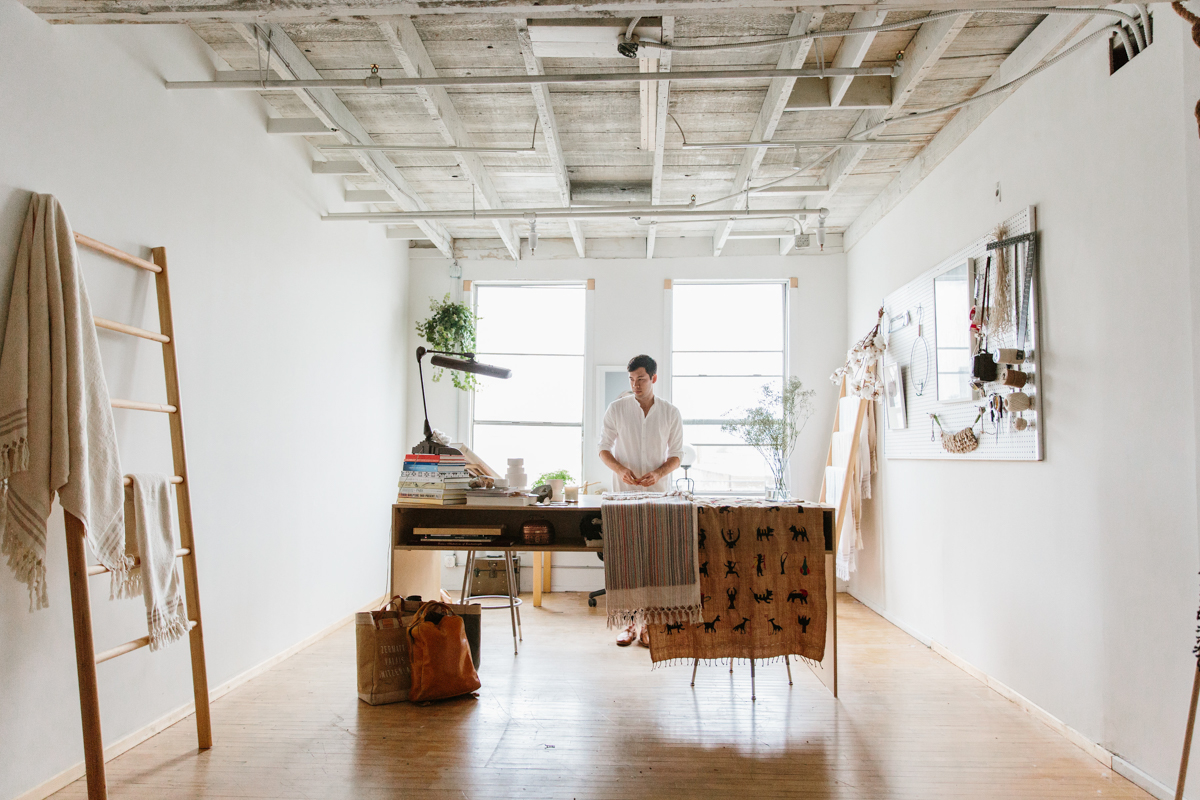 More Stories