Food & Drink
Featured Product: Solstice Canyon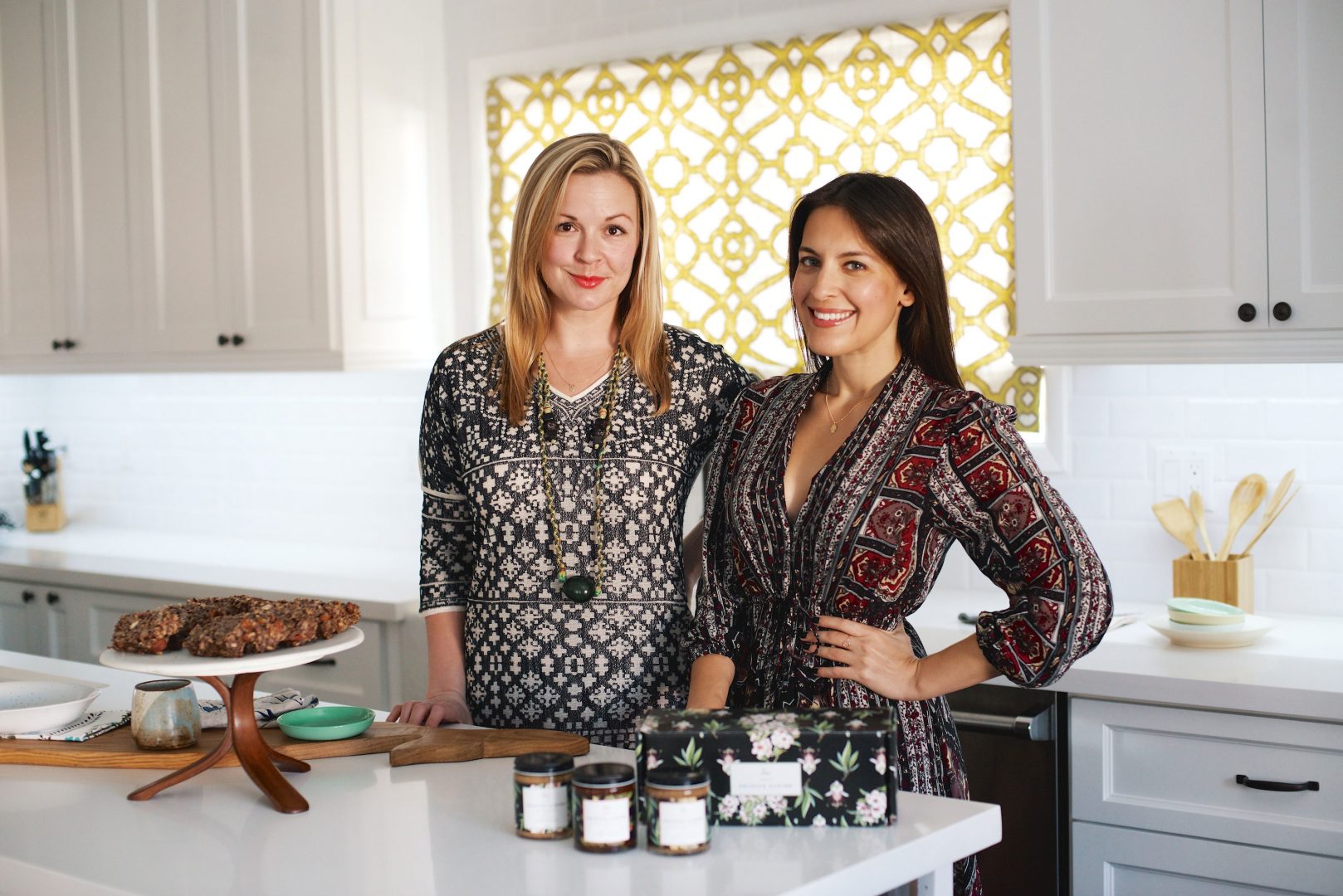 I was introduced to Solstice Canyon gourmet almond butters by Simone LeBlanc – and was instantly hooked. Created by friends and former food industry co-workers Rachael Sheridan and Jessie Litow, they were born of a desire (and void in the market) for deliciously flavored nut butters made of organic and truly raw ingredients.
Crafted in small batches using unpasteurized European almonds and other raw, organic, low-glycemic super ingredients, they are all that and more. From the packaging to the consistency to the flavors, I cannot get enough, and am so excited to now carry them in my stores.
We spent the day in the kitchen with the lovely ladies of Solstice Canyon, and they shared a bit of the magic behind their products as well as some great ways to enjoy, not the least of which is spread on top of their favorite homemade bread. XXJKE
R+T: Tell us a bit about how Solstice Canyon came to be…
Jessie: I got my first Vitamix last fall and for some reason, the first recipe I attempted in it was almond butter. It was a totally random decision, but it turned out so well that I became completely obsessed with perfecting my own version. A few batches in, my friends began bringing jars over for me to refill.
Rachael: We got together for lunch in January and Jessie told me about the almond butter she had been making, and how she was considering starting a business around it. I immediately told her I wanted to partner on it. We had worked together for over six years in the past when I was a gourmet buyer and she was a food and restaurant publicist. I knew it would be an ideal union.
R+T: Your almond butters have been described as "life altering"… Without giving away too many secrets, what is it that makes them so special?
We love that description–thank you! There are so many elements that go into crafting a delicious food product. We cannot over-emphasize how important it was to us to create not only the healthiest, but also the most delicious almond butters available on the market. Making it taste fabulous came down to tons of recipe testing, as well as ultimately trusting our own instincts and palates. Making it as healthy as possible required a massive amount of research. We always knew that certain factors were non-negotiable for us–our product had to be raw, it had to be totally organic, and it had to be unpasteurized. Selecting ingredients that fit that bill and milling our almonds with a stone-grinder ensures that the finished product is the highest quality almond butter available, with a vibrant, glowing quality about it.
R+T: The delicious possibilities are endless….do you have a favorite way to enjoy?
Jessie: Honestly, our favorite way changes weekly! We love experimenting with different recipes. Typically we eat very healthfully, and so we love the way a spoonful of our butters enhance something as simple as an organic apple from the farmers' market. We're really into eating the Aztec Chocolate on a quinoa waffle for breakfast and topping it with some sliced banana and cinnamon. I am planning to make Cardamom & Clove-glazed coconut macaroons that are totally paleo-friendly to contribute to the cookie table at Rachael's upcoming wedding!
Rachael: I have a favorite simple apple cake recipe from my childhood that I recently updated to include our almond butter. It was phenomenal. I love to mix a spoonful of The Original butter into brown rice porridge and sprinkle it with berries for breakfast. I have also played around with some fun ways to incorporate it into more indulgent treats like homemade s'mores and fluffer nutters. Photos of those were really popular on our Instagram!
R+T: What's new and next for Solstice Canyon?
We are constantly texting one another ideas for new products. We have a few gourmet organic items in development that we hope to begin selling by Spring 2015. We are also planning to delve into a couple of key products in the organic beauty space in 2015. We are both total natural and organic lifestyle junkies. We want Solstice Canyon to offer the best quality and most beautiful products on the market, regardless of what category they fall into.
R+T: What is the most rewarding part of your work?
Honestly, every bit of it has been rewarding so far. Everything we learned from our past careers and life experience brought us to where we needed to be to form this company. We love crafting a product that is both super delicious and super healthy. Our almond butters reflect our tastes, and how we live our lives day to day. We're so grateful that other people love them as much as we do!