Style
The Footwear Favorite Destined to Elevate Every Outfit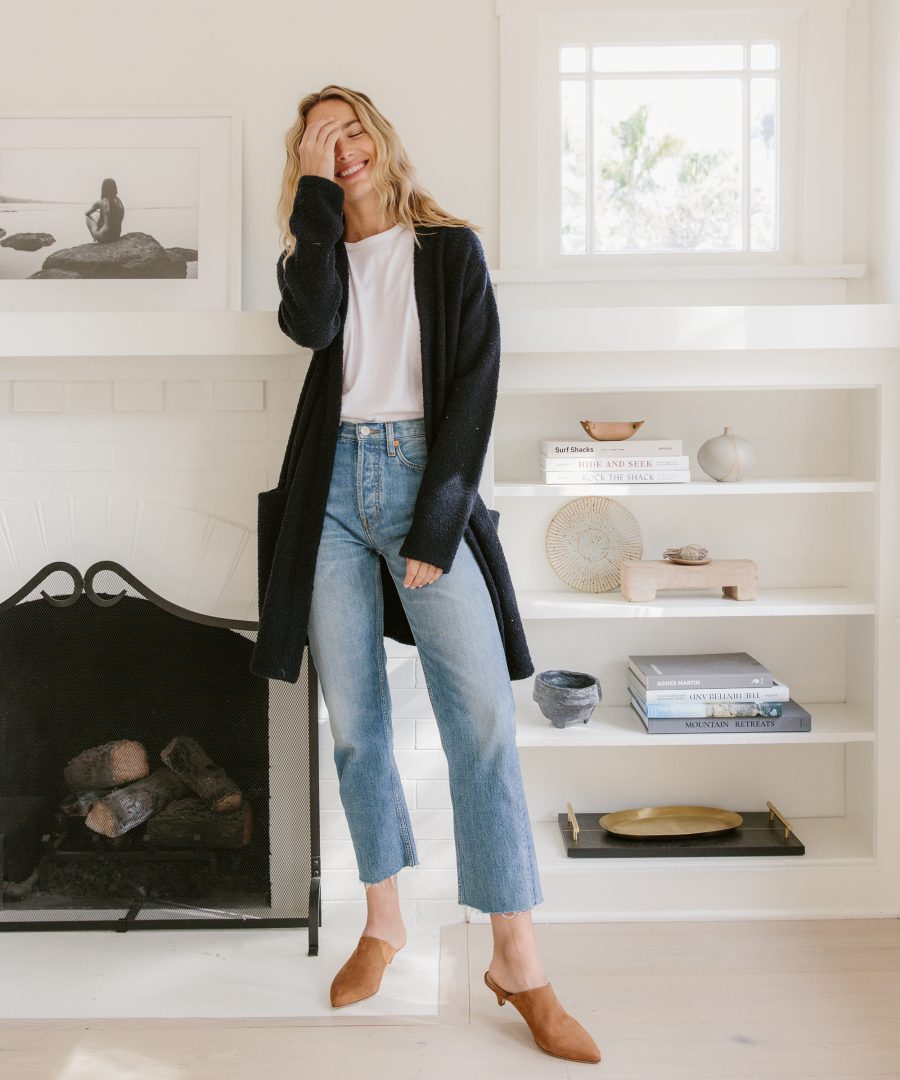 We're everyday purveyors of all things comfortable, so when it comes to working heels into an outfit equation, we're always ready to lend a discerning eye (and foot). Stuck between a rock and a heeled place? Jenni's personal favorite—the Kitten Heel Mule—offers the ultimate answer to this classic footwear conundrum. Both casual and elevated, this pair can do it all—and these three looks featuring Kitten Heel Mules prove all that and more.
When you're feeling (a tad bit) fancy...
Let's face it: sometimes we need something a bit more dressed up than sweatpants. For those days when you're searching for more (but aren't yet ready to commit to a full-on dress), we turn to the Oiled Leather Kitten Heel Mule and the Easy Sweater Dress. The flowy fit pairs perfectly with the slight heel of the Kitten Heel Mule, proving that staying in can be about more than slippers and matching sets.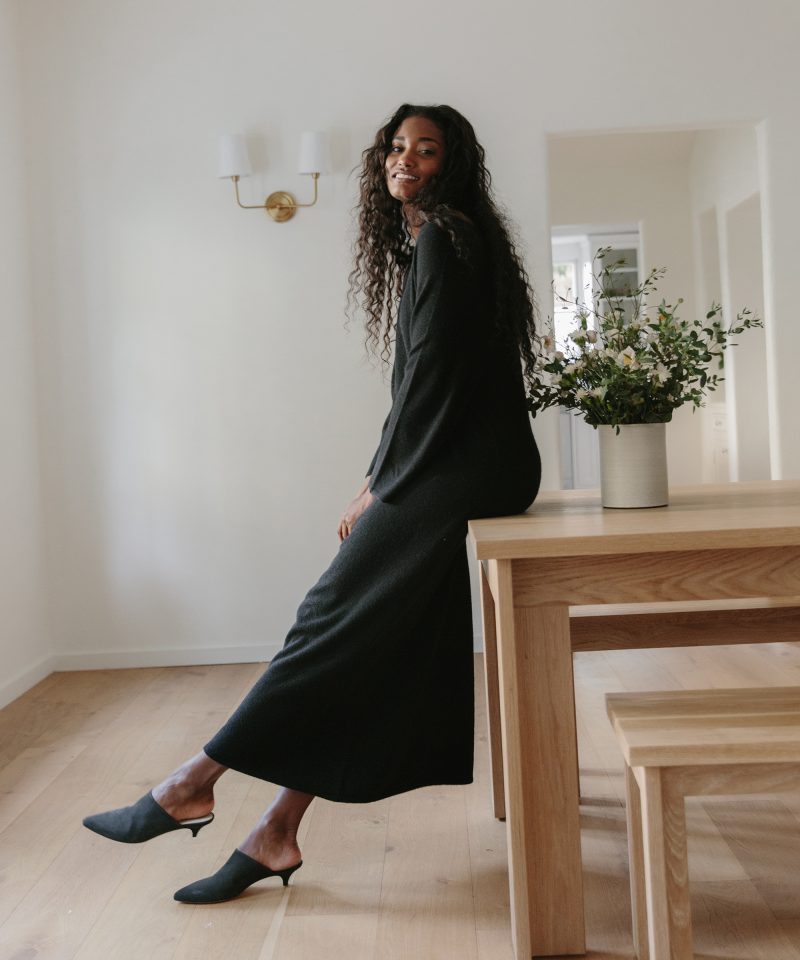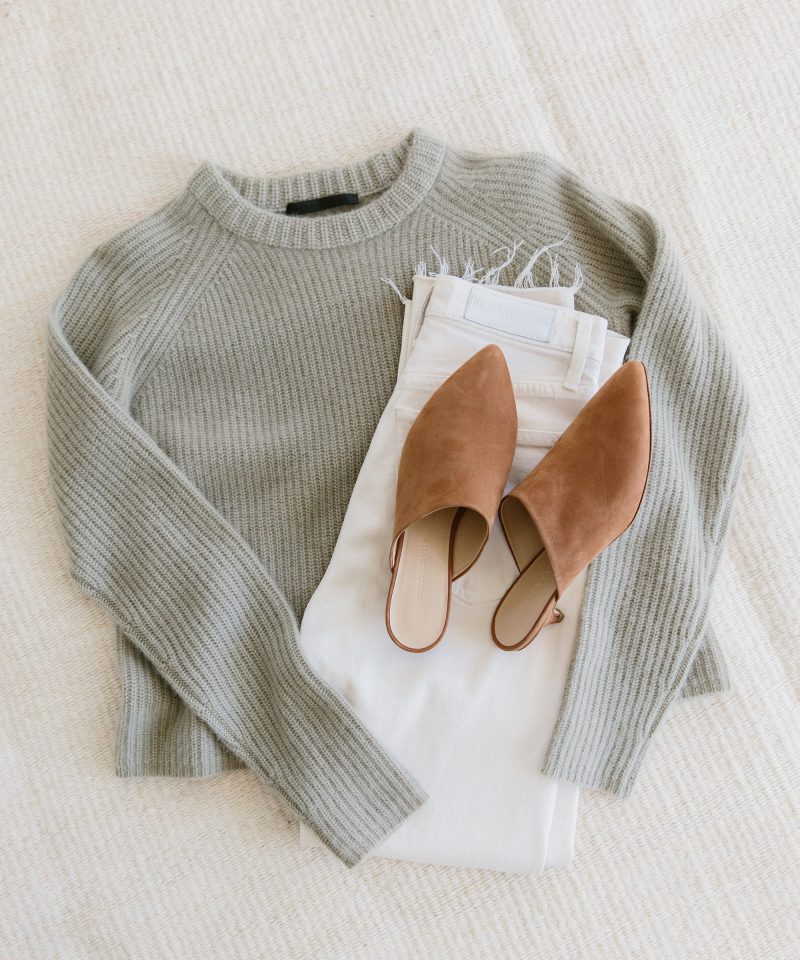 When you're striving for cozy and classic...
There are certain pairings that just make complete sense. The Cashmere Fisherman and white jeans? That's one we'll never forget. Give this comfortable (and incredibly stylish) look an update with the addition of our Oiled Leather Kitten Heel Mules. Classic in the front, elevated in the back—these slightly heeled heroes are everything and more.
When you're looking to lounge in luxury...
When it comes to finding the perfect outfit, we're all about playing around with varied textures and silhouettes. Balance out a tucked-in tee and oversized Boucle Sweater Coat with high-waisted jeans and the easy addition of our Oiled Leather Kitten Heel Mules. When it's all said and done, every element finds its way to work in effortless outfit harmony.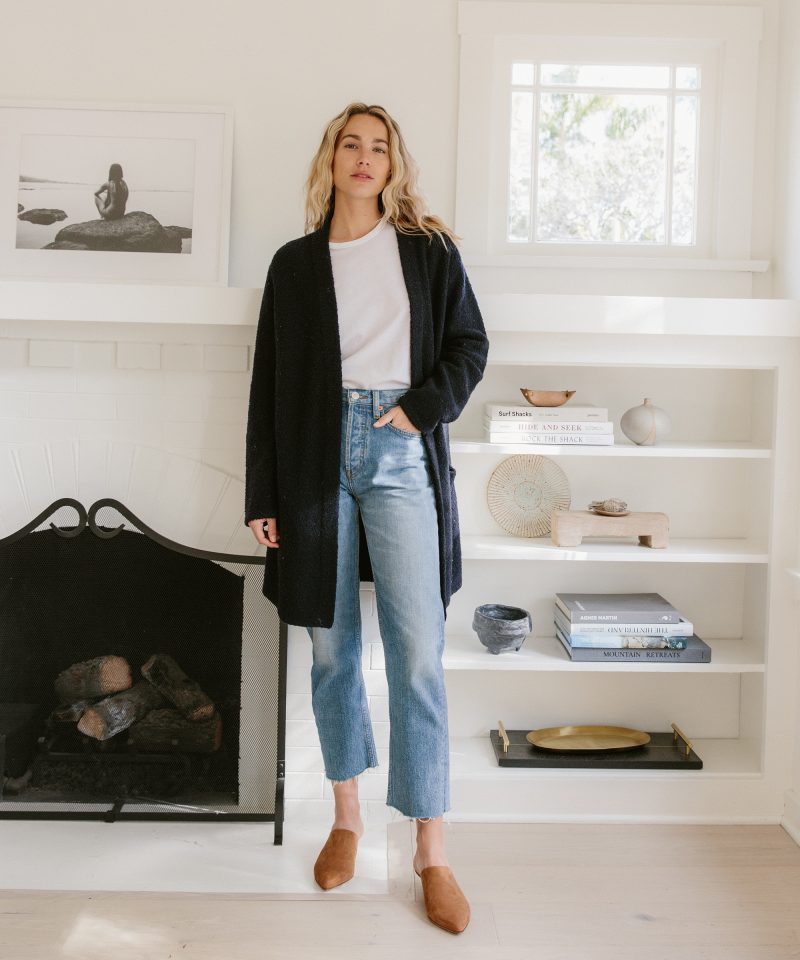 Photos by Nicki Sebastian
More Stories