Style
3 Interior Designers on the Art of Coffee Table Style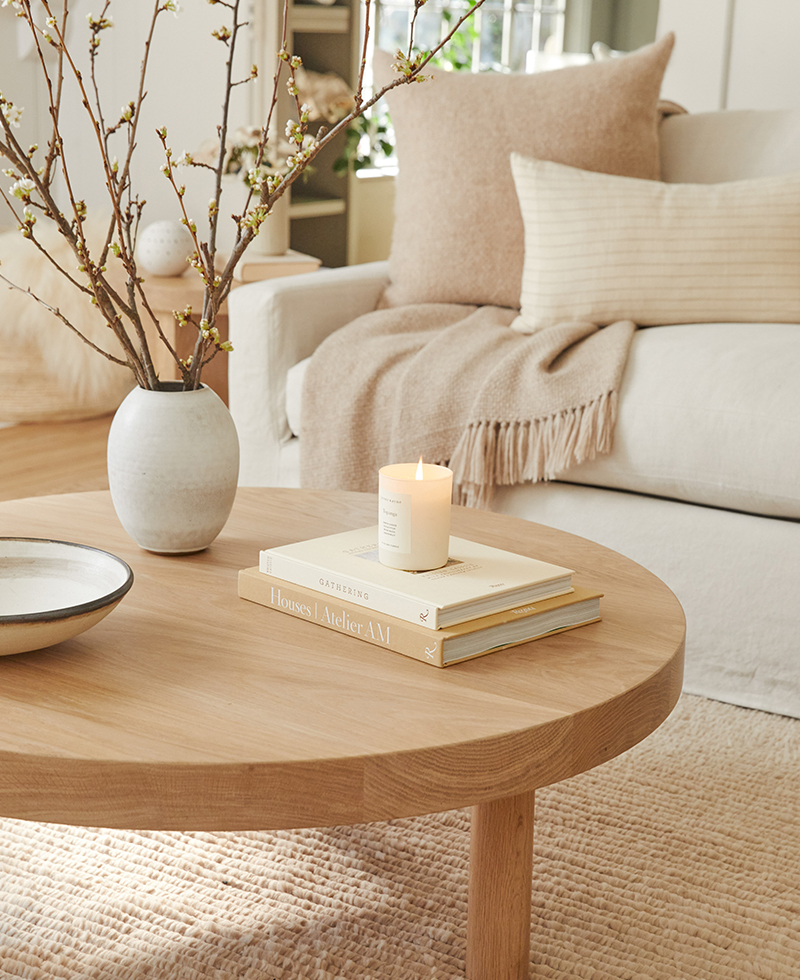 As the focal point of your most lived-in room, the coffee table deserves quite a bit of attention when it comes to styling. Whether you're outfitting our
Malibu Coffee Table
, the
Bay Coffee Table
, or a California-inspired design of your own, there's a definite art to coffee table styling that comes about through equal parts experimentation and experience. We asked interior designers 
Jaime Zehner
, 
Lisa Staton
, and
Jen Samson
for their top tricks on how to style a coffee table—read on for their can't-miss tips.
Jaime Zehner
1. Layer, but don't clutter. Coffee tables are like the centerpieces of a room. You always want to take into consideration the size of the table so it isn't too bare or too crowded. Jenni Kayne's tables show such gorgeous craftsmanship that you want to make sure the table itself stands out.
2. Coffee table books can tell a lot about your home and interests, plus they double as art and conversation starters. The best part of styling a coffee table is that this isn't permanent. For a table like the
Malibu Coffee Table
, add a few stacks of coffee table books facing multiple directions.
3. A few key pieces go a long way with coffee tables. I like things in threes: a beautiful book, a tray for knick-knacks, and a vase with some greenery go a long way while letting the table's craftsmanship take center stage.
Lisa Staton
1. Whether stacked or styled solo, large coffee table books are always a must. Keep in mind that sometimes a book may be prettier with the paper cover taken off. Play around and see what works.

2. Dress up your coffee table with the simple touch of fresh plants or flowers. You can have a small pot with succulents or something similar for easy care. I also love a trio of small vases with fresh and local blooms added as sprigs.

3. I find that a tray can really help ground the groupings on a coffee table. Round ones work well on any type of surface. Add in an array of coasters, ceramic vessels, or even layer pretty strands of beads on top.
Jen Samson
1. On any coffee table, I prefer to have an imbalance of objects. For example, I would probably not center a tall vase but rather position it to one side or the other.

2. Less is more. Leave room to place a napkin or a cocktail.

3.  Consider the view from all sides.  And add small interesting objects on top of books for more interest.

4. Mix the heights of objects placed on the table so that the eye travels from one area to the next.

5. Make it personal by adding beautiful books that have topics that you are genuinely interested in or just find inspiring.
Photos by Angi Welsch,Nicki Sebastian
More Stories