Style
How to Style Sylvain Le Hen Hair Accessories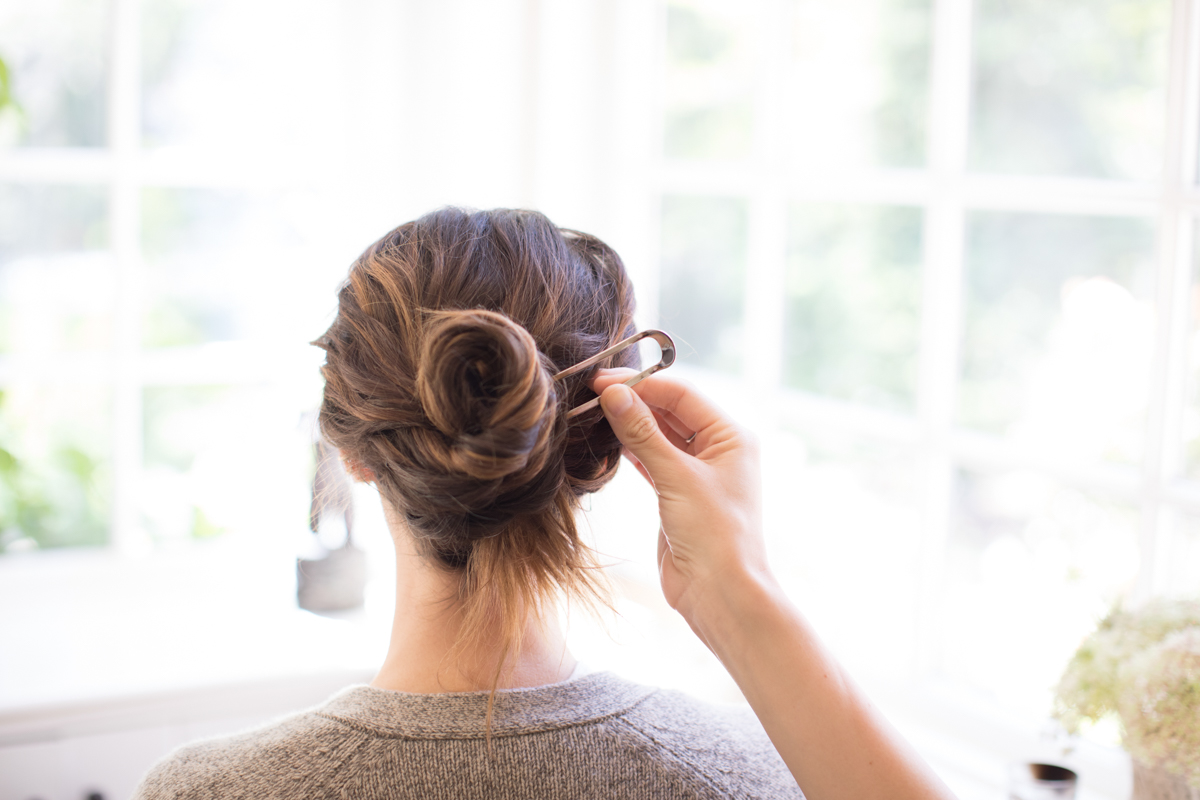 Thanks to the wind, heat, and humidity, it's tempting to pull your hair back all the time in the summer. I love Sylvain Le Hen's sculptural barrettes and pins for this reason; they make a swept-back hairstyle feel a little bit more romantic and special than a basic ponytail or bun. To illustrate some pretty ways to wear them, I asked my go-to hairstylist Erika Varrett to show a few different options. Whether you're dressed up for a graduation party, wedding, or Mother's Day brunch, or just running around town in your favorite tee and jeans, these looks are easy and beautiful at the same time. Erika shared a few pointers on executing each one, below! XXJKE
Half-Up Hair
Section hair from ear to ear. Loosely pull the top and sides back and secure with the clip. Massage the scalp to further loosen and create texture in the hair.
French Twist
Create a loose French braid leaving 1-2 inches of the ends free. Twist hair (think: French twist), and place the clip in the hair in one direction, and then back through the twist in the opposite direction. Secure w/ bobby pins.
Knotted Half-Up Hair
Take a section of hair from each side of the head and knot them together twice, leaving the ends to hang free. Secure knots with bobby pins. Place clip underneath the knots.
Low Ponytail
Pull your hair into a loose ponytail at the nape of the neck and secure with an elastic or rubber band. Place the clip through the ponytail to hide the band. Loosen random bits on head for added texture.