Living
Home Away From Home: Sag Harbor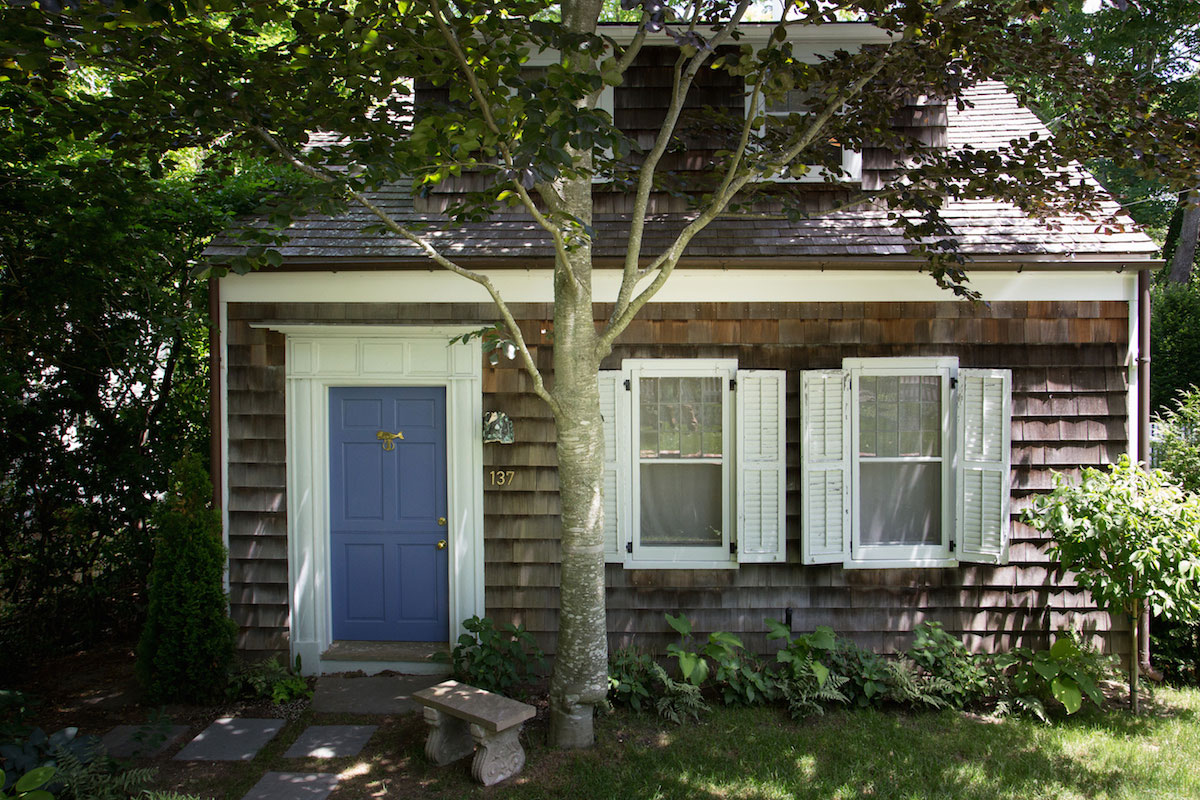 I met Michelle Smith through Caroline in my office – they both grew up in Southern Louisiana and reconnected when Michelle moved to Los Angeles. She now lives and works in New York where she runs her own interior design firm, Studio MRS, and recently launched her capsule furniture collection, MRS . JG. I featured her NYC home in a previous post, but wanted to also share a look inside her favorite place to get away from it all.
Built in 1790, Michelle's Sag Harbor home is a cozy whaler's cottage with many of its charming original details still intact. And though the design differs a bit from her primary residence, a theme remains: a warm and welcoming space that is all at once comfortable and refined. I hope you enjoy this look inside. XXJKE
R+T: Can you share a bit about what makes this destination so special, and why you chose it for a second home?
I didn't choose the destination. I chose the house. I came across the listing while looking for a home for a client. It was so unloved & over-grown, but when I saw it, I knew it had to be mine. I think before I came to see the house, I had only been to Sag Harbor once. Luckily, I like it here.
R+T: Does your home have any distinguishing features? If so, what are they?
The artist who owned the home before me left behind some very out of the ordinary quirks that I love. There is a randomly placed (rather sexual) tile on the kitchen wall, four delft tiles against the door frame in the entry, and some rather interesting ceramic light fixtures and vases here & there.
I also can't get enough of the floors. They're wide pine planks, original from 1790. They're so wavy and crazy. You can't create that kind of beauty.
R+T: Do you have a favorite room? If so, which room and why?
The screened porch. I spend most of my time sitting out there. My love for screened porches probably comes from my Louisiana roots: we love a porch down there. The main wall of the porch is on a track, so you can open up the whole side of it to the yard if you want.
R+T: What does time spent in and around this home generally consist of?
Sitting with my laptop on the back porch, usually with a cup of coffee, or a beer, depending on the time of day.
R+T: Do you have any local favorites that you could share with us?
Restaurants/Café: I almost never go to restaurants when I'm here, but when I do, I go for the spaghetti with cherry tomatoes at Tutto Il Giorno.
Stores: Breadzilla in Wainscott – the white country loaf makes for the best toast I've ever tasted.
Activities: I love grocery shopping and going to the farmer's markets. I go to my favorite bakery, then cheese shop, then farmer's market, then a different market for meat. It's so much more relaxing to do here than in NYC. One dinner requires a trip to between 4 and 6 different stores.
Hidden gems: Happy Feet – a one-hour foot massage for $35!
R+T: Tell us a bit about the decor and aesthetic of this home and how (and why) it differs from your primary residence?
I have been calling it Granny Nautical. It's def got the granny vibe, and there's a bit of beach house vibe but without the blue & white and without the anchor and rope.
I wasn't a decorator when I renovated or decorated my primary residence in NYC, so in this house, I got to customize more and try some new things out. And I think there's more color in this house than in my NY apartment. Well, one more color at least.
R+T: A great vacation home is a well-stocked one… What are your top five essentials for this one?
1. A fresh pot of coffee every morning before everyone wakes up.
2. Olive Oil Potato Chips with Rosemary – set out in a pretty bowl.
3. Strong Wifi.
4. The ingredients on hand to make an Aperol Spritz any time of day.
5. Isotonic Indulgence Side Sleeper Pillows.
R+T: If you could describe this home in just a few words, what would they be?
Just small enough.