Food & Drink
Savor the Season With These Delicious Breakfast-for-Dinner Dishes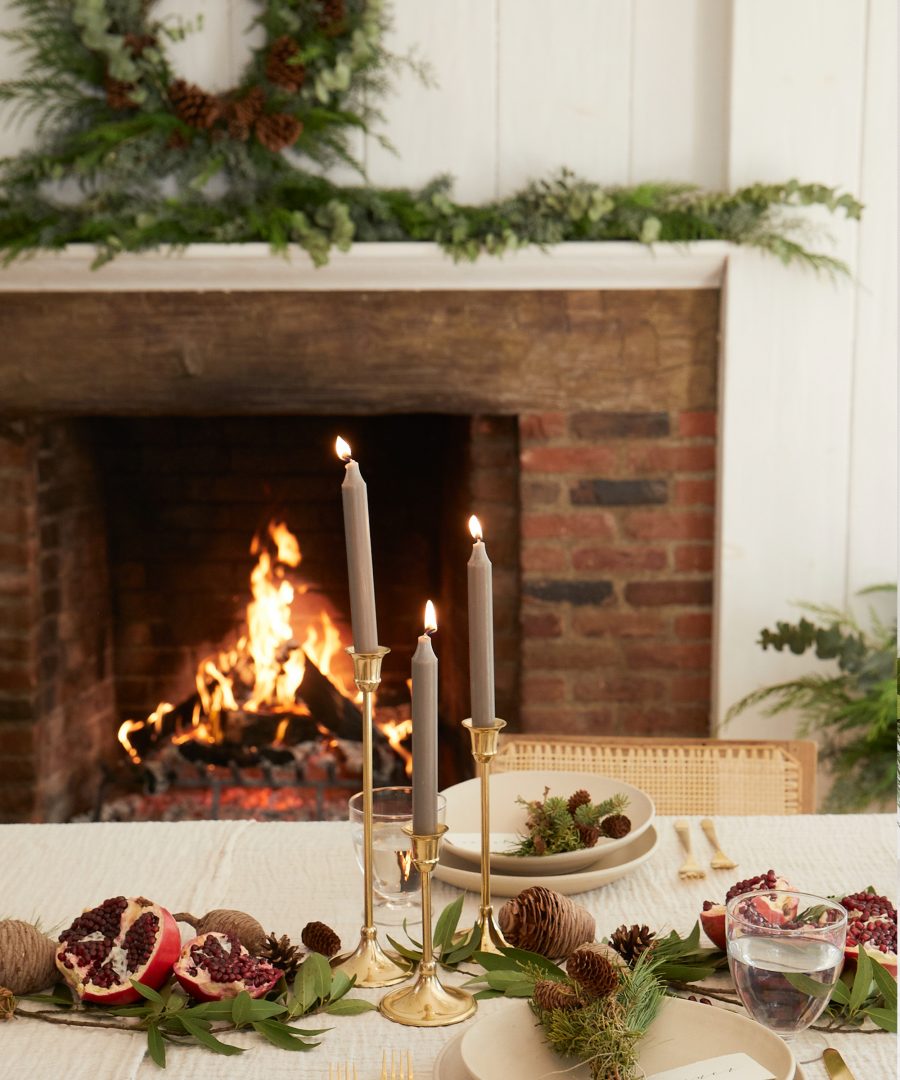 This season, we're all about creating new and exciting traditions that celebrate the simple joys in life—like a
delicious roundup of dishes
centered around breakfast-for-dinner. Inspired by Jenni's own holiday tradition, this menu (and dose of tabletop inspiration) is perfect for any palette or type of house guest. From the hearty and healthy frittata to the decidedly decadent French toast, don't be surprised if you start making these holiday recipes morning and night.
Simple Tabletop Details
It wouldn't be a holiday-inspired menu without a celebrated table setting (even if it's just for a party of two). Start with a crisp linen tablecloth, playing around with accent pieces and ceramics for an added pop. Head outside and see what types of holiday greenery you can find that will complement the festive feeling you're keen on capturing. Bundle up your bounty for multi-use place settings and tabletop décor. If you're able to make it to the farmer's market or store, pick up some pomegranates, oranges, cloves, or persimmons for an irresistible centerpiece.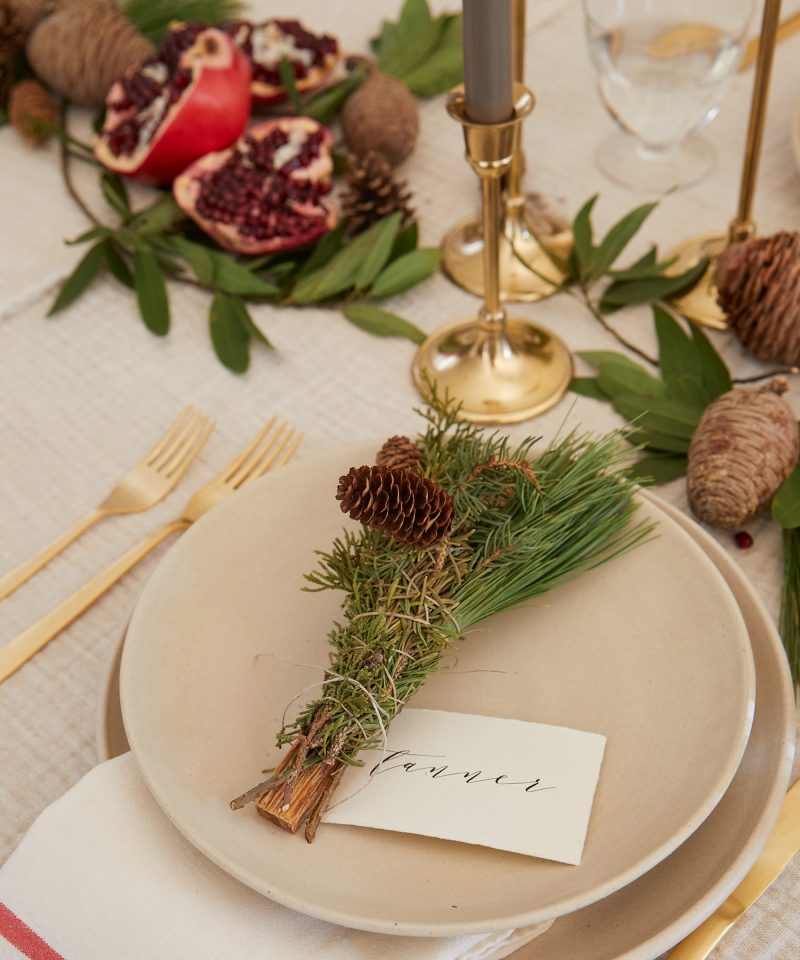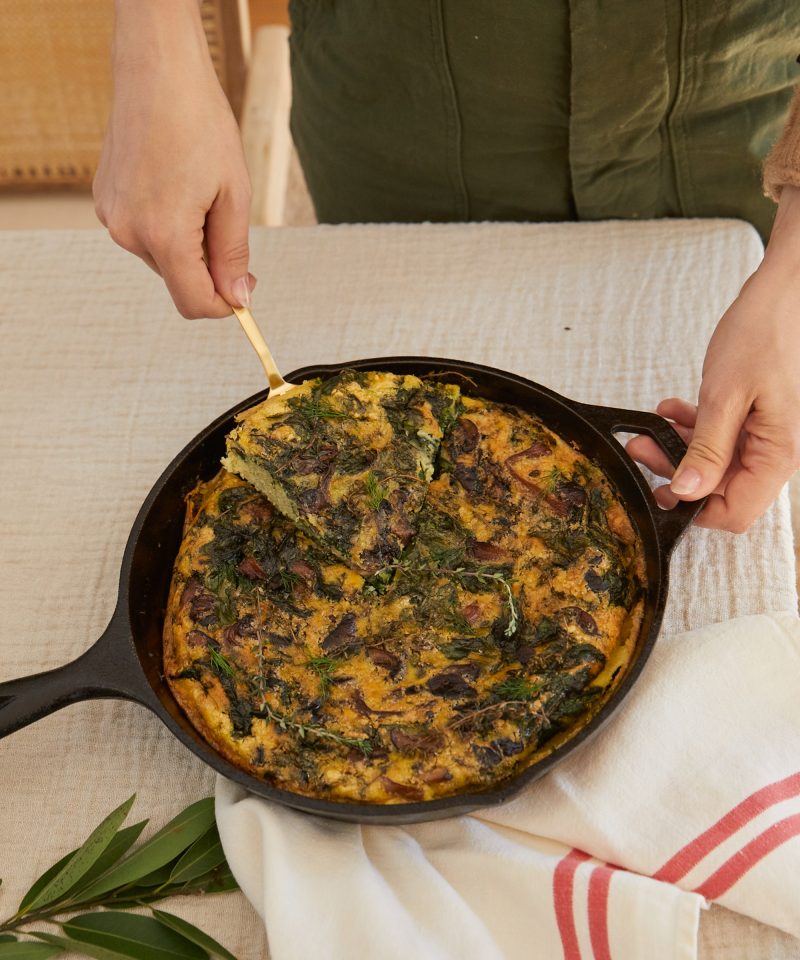 The Pantry-Perfect Main
We love a veggie-filled frittata for plenty of reasons, but this dish's inherent versatility in ingredients is what makes it a favorite through any season. Easy to make for beginners and experts alike, this recipe is perfect for those who are in a pinch or want to whip up a delicious dish without much notice. All that's required are eggs and whatever veggies you may have on hand.
Your Standout Side Dish
Every breakfast (or breakfast-for-dinner) lineup needs the requisite potato or hash brown recipe—this Sweet Potato Hash delivers just what you need. Filled with seasonal herbs and veggies, we love this celebrated side dish for its understated take on tradition. Here's an insider sneak peek: the apple cider vinegar gives it an additional kick of flavor that you'll instantly fall in love with.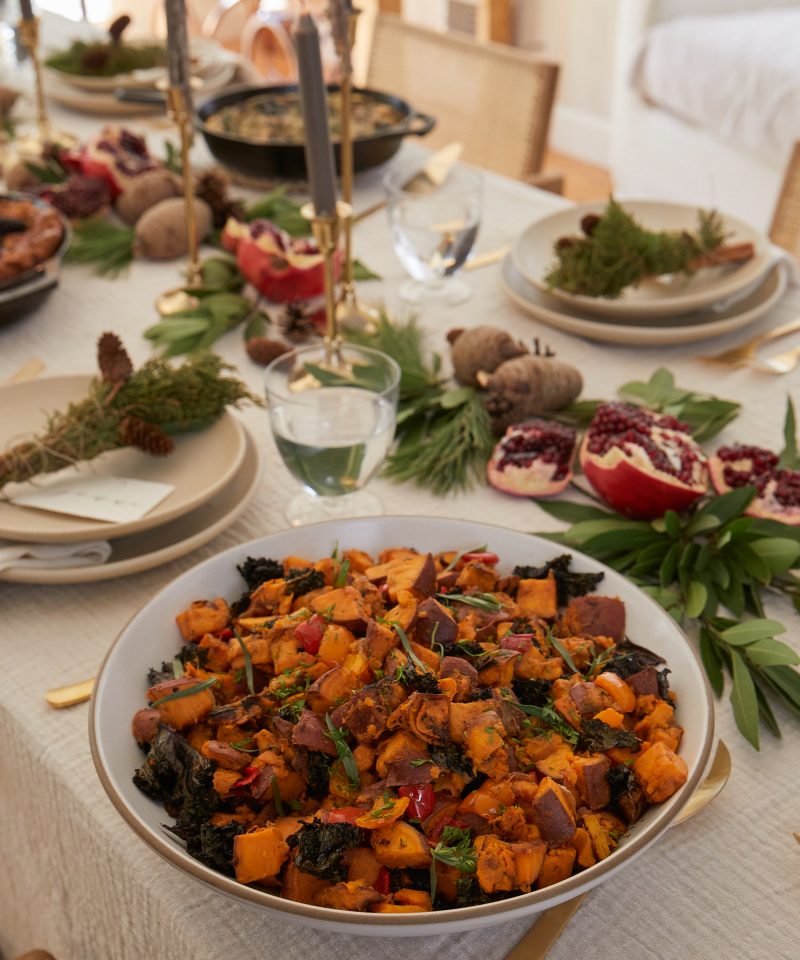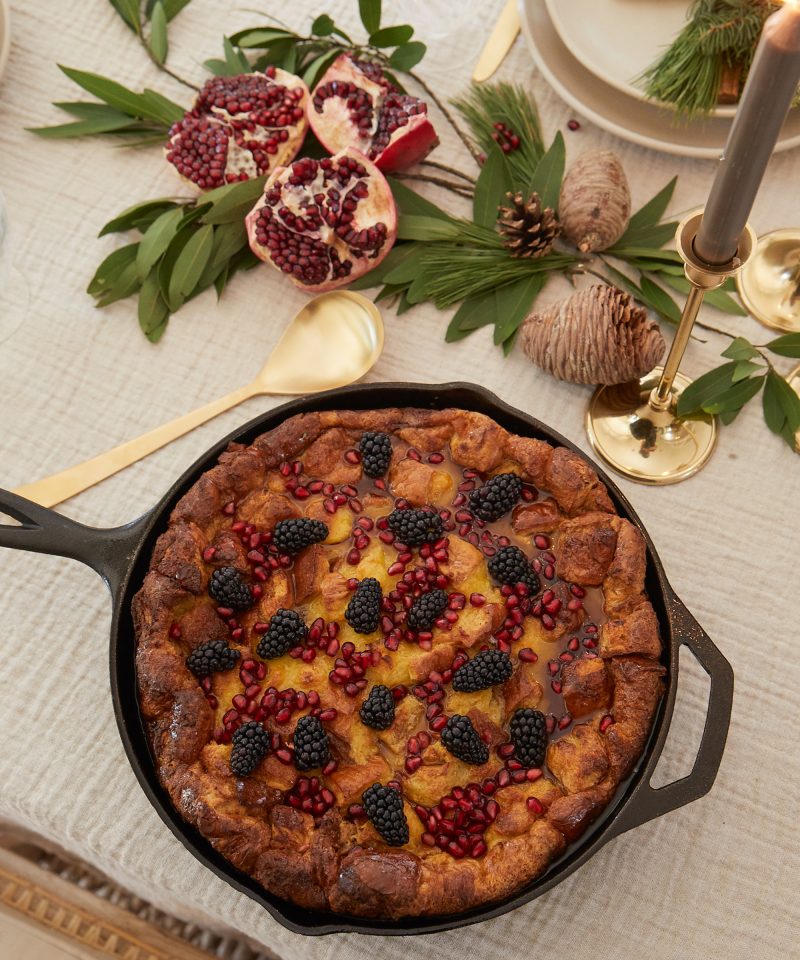 Dessert You Won't Want to Miss
Technically speaking, this Baked French Toast is a dessert, side dish, and main all wrapped up into one. Warm, delicious, and just the right amount of sweet, this recipe makes for an indulgent brunch dish or the ultimate end to a breakfast-for-dinner evening. Do yourself a favor and double the recipe so you have leftovers to enjoy the next day.
Wild Mushroom & Swiss Chard Frittata
Sweet Potato Hash
Baked French Toast
Recipe
Wild Mushroom & Swiss Chard Frittata
Servings: 8 people
Units:
Ingredients
2 tbsp extra virgin olive oil

1 lb

1/2 kg

oyster & shitake mushrooms cut into ½'' slices
2 tbsp shallots minced
2 cloves garlic minced
2 sprigs thyme
2 tsp salt plus more to taste
2 bunches Swiss chard stemmed and cut into ribbons
14 eggs
-Preheat the oven to 375 degrees. Prepare a 9 by 13-inch baking dish or cast iron pan by coating with oil. In a medium sauté pan, heat 1 tablespoon of oil over medium-high heat. Add mushrooms and sauté 5-7 minutes, until soft and slightly colored. Add 1 tablespoon shallots, 1 garlic clove, 1 sprig of thyme, and salt to taste. Cook about 1-2 minutes, until fragrant. Pour mushroom mix into a bowl and set aside to cool.
-Wipe the pan and heat the remaining tablespoon of oil over medium-high heat. Add swiss chard and sauté about 1-2 minutes, until wilted. Add the remaining tablespoon of shallots, 1 garlic clove, 1 sprig of thy me and salt to taste. Cook until fragrant, about 1-2 minutes. Pour swiss chard mix onto a parchment-lined baking sheet and allow to cool.
-Whisk the eggs and 2 teaspoons of salt in a bowl. Pour whisked eggs into the prepared baking dish. Scatter the cooked swiss chard and mushrooms over the egg mixture. Bake frittata in the preheated oven for 20-25 minutes, until puffed and cooked through the center. Let cool or come to room temperature to serve.