Wellness
How to Feel Great in Your Own Skin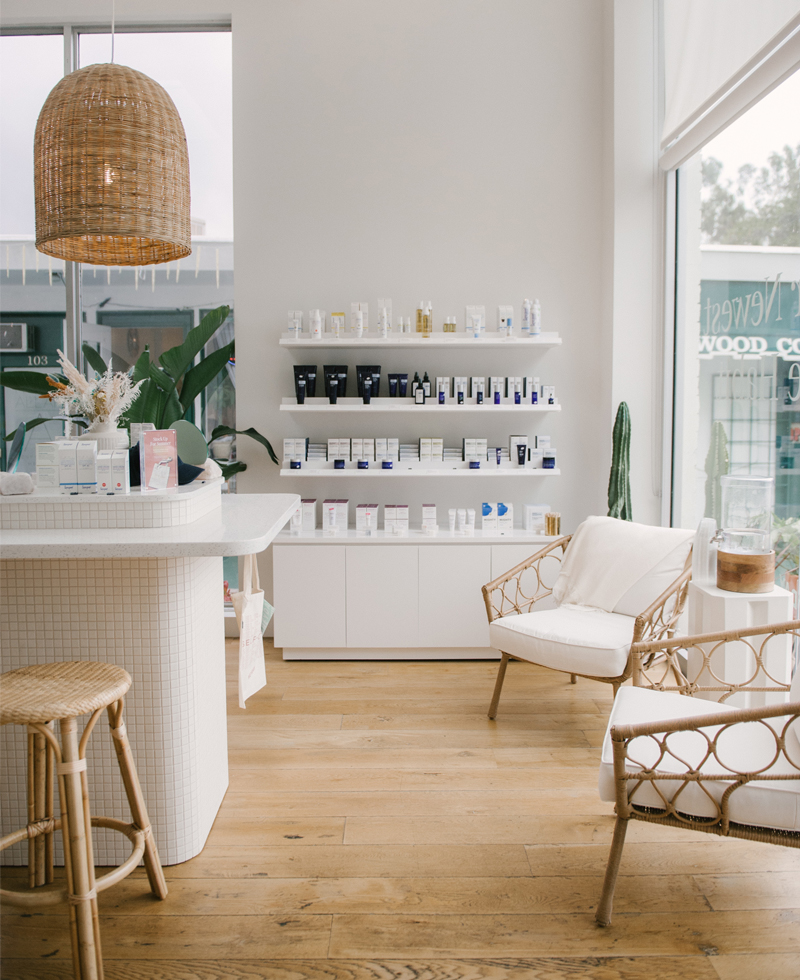 Heyday
uses personalized skincare to make a positive influence in people's lives. Now, they're bringing their human touch to more faces with the expansion of their LA arm into a new
Brentwood location
. We spoke to Jenna Walsh, skincare therapist at Heyday and key player in their westward growth, for her tips on feeling good in the skin you're in. And from now through the end of August, treat yourself to a 50 minute facial at the Brentwood shop for the price of a 30 minute one with our exclusive code HEYJKBRENTWOOD.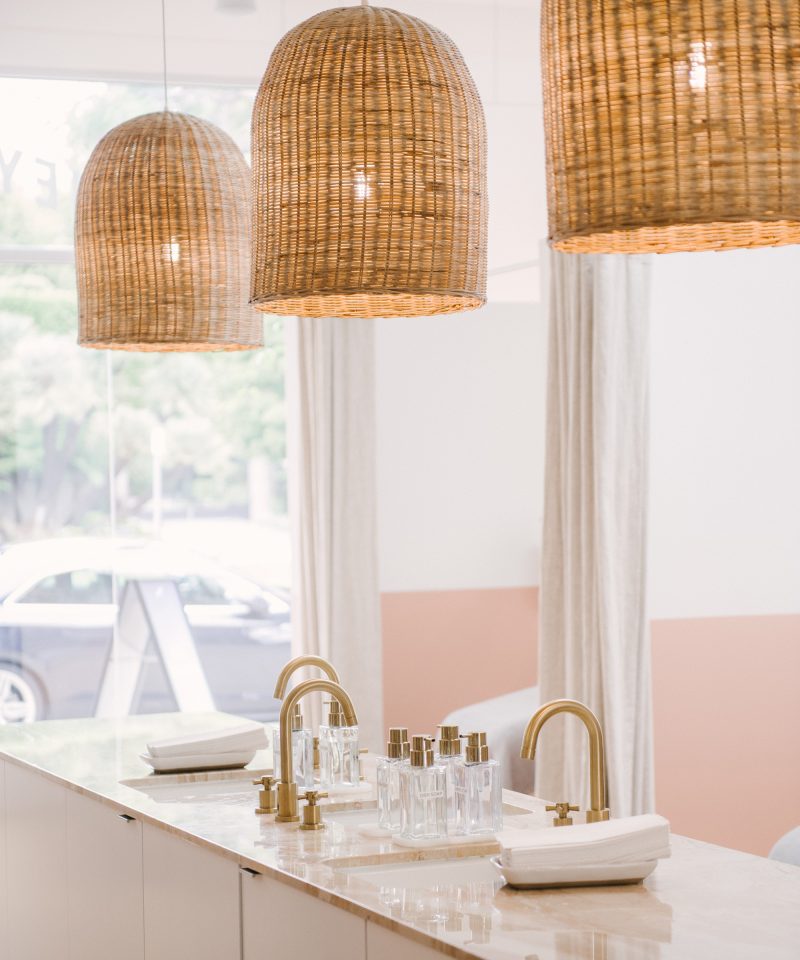 Rip & Tan: Congrats on opening your Brentwood location! Can you explain the experience of going to a Heyday location?

Jenna Walsh: Thanks! We are so excited to introduce Heyday to Brentwood! Heyday is your neighborhood skincare resource, equipped with the products and know-how to guide you towards a healthy, radiant complexion. We take the facial out of the traditional spa setting: not only are our spaces all bright and open-aired, but we open the conversation to your skincare questions, concerns, and curiosities with our expert Skin Therapists allowing every experience to be truly personal and tailored to your skin's needs and goals.

Rip & Tan: How do you go about choosing the products you use? Oftentimes, products show little immediate results, and we continue to use in the hope of long term results. How do you know when it's time to ditch a product or if it's worth continuing?

Jenna Walsh: What makes Heyday so different is that we curate a very diverse product collection, rarely ever recommending someone's routine be start-to-finish from the same brand. Your skin is so uniquely you, that we cocktail and customize everything from in-shop facial to your at-home routine with professional insight to ingredient chemistry as it applies to your skin condition and goals.

With this fully personalized approach to skincare, and the one-on-one attention from your Heyday Skin Therapist, expect your skin to feel better immediately, and notice visible changes by your next monthly facial, so about 4 weeks. Our skin cells turn over every 28 days, so it's important to stay consistent with new product recommendations for at least 4 weeks before judging!

Rip & Tan: How do you know the difference between hormonal and bacterial acne? What are the differences in how you should treat each?

Jenna Walsh: Bacterial acne will show up as visible whiteheads, while hormonal acne occurs deep underneath the skin's surface, often with paired with inflammation and pain. During a Heyday facial, we perform a thorough Skin Analysis to talk through possible sources of any breakout activity as well as the recommended treatment plan towards a clearer complexion. Depending on which type of acne, we will either recommend a deep antibacterial treatment or intensive anti-inflammatory therapy.
Rip & Tan: If you are working on switching over from conventional products, which products in the routine are most important to switch to clean?

Jenna Walsh: Start at the very beginning–cleansing! An often-overlooked step, the quality of your cleanser in fact sets up the rest of your routine for success or failure. Choosing a cleanser formulated with clean ingredients, and a proper pH level will ensure the skin's many layers are thoroughly cleansed while maintaining skin moisture levels. Most mainstream cleansers are simply too stripping or adversely only cleansing the very top of the skin leaving the deeper layers untouched. Skin conditions we see from conventional cleansers include dehydration, clogged pores, breakouts, redness, and increased signs of aging. Plus, the efficacy of all products you apply after cleansing fully depends on how the skin was cleansed. Stop in our shop and we'll direct you towards a clean cleanser!

Rip & Tan: What's the best way to find clean ratings for products? What rating is considered good enough, and when should we pass on a product?

Jenna Walsh: I wouldn't get too caught up on ratings, as a lot of the online community is biased towards specific brand names or endorsements. Instead, take the driver's seat and become familiar with the ingredients in your skincare products. A good rule of thumb for clean products is to be able to read and recognize the first half of the ingredient listing. Ingredients are listed in descending amounts, so the first few are the majority of the product. The bulk of what you read should include fruits and botanicals (ingredients you can pronounce!). The rest of the ingredients listed may be active ingredients such as acids, or may be ingredients for product stability and longevity. A simple search in an online cosmetic ingredient encyclopedia will clear up its purpose. The ingredients I firmly avoid are artificial fragrances and dyes, as well as anything with sulfates, parabens, and filler ingredients such as mineral oil or petroleum.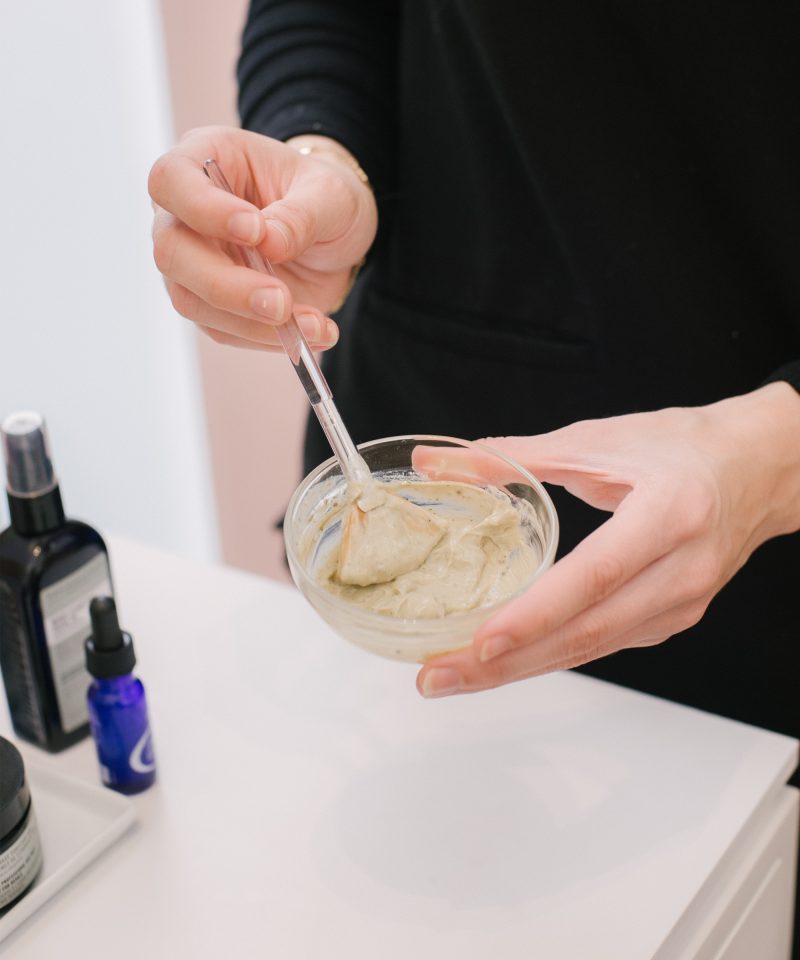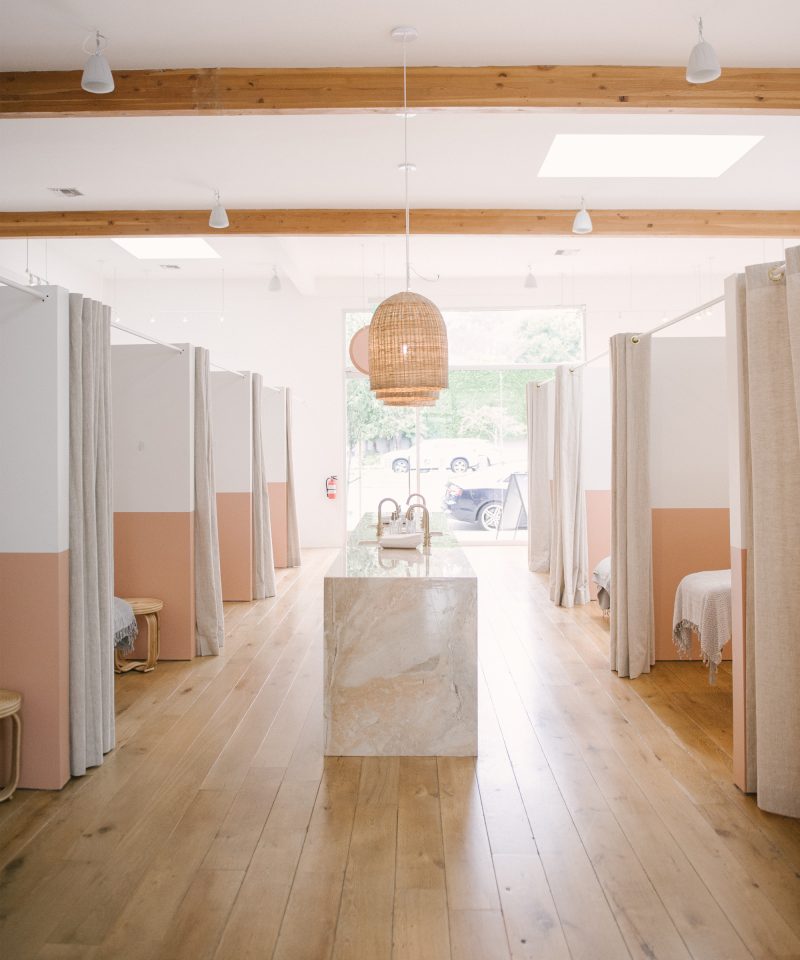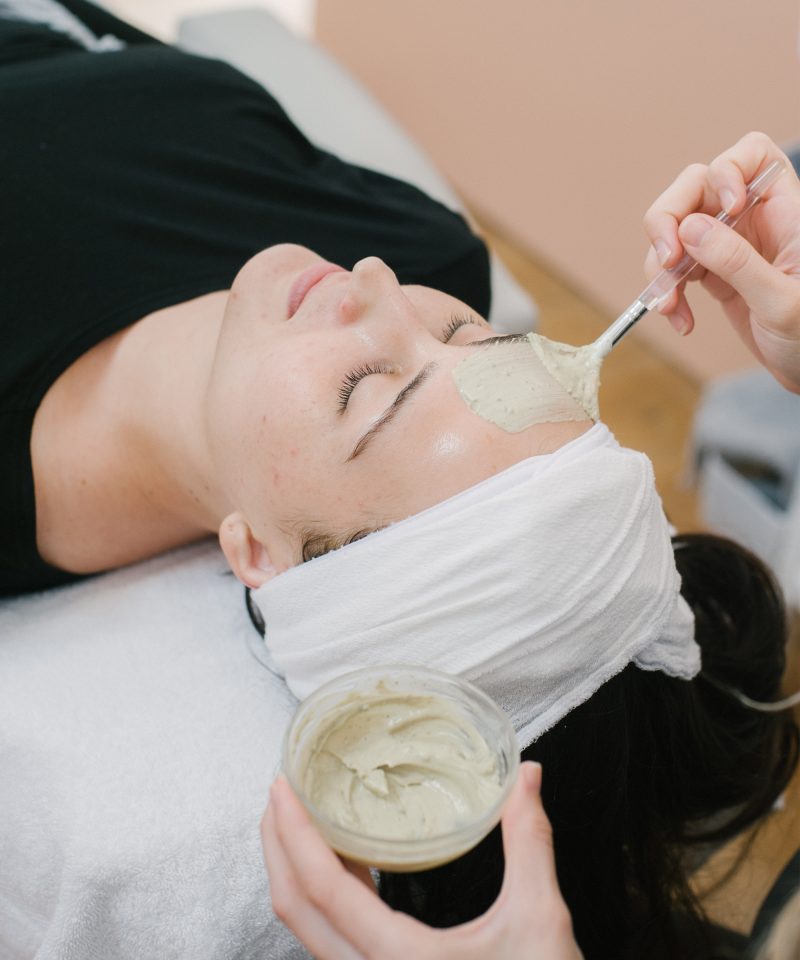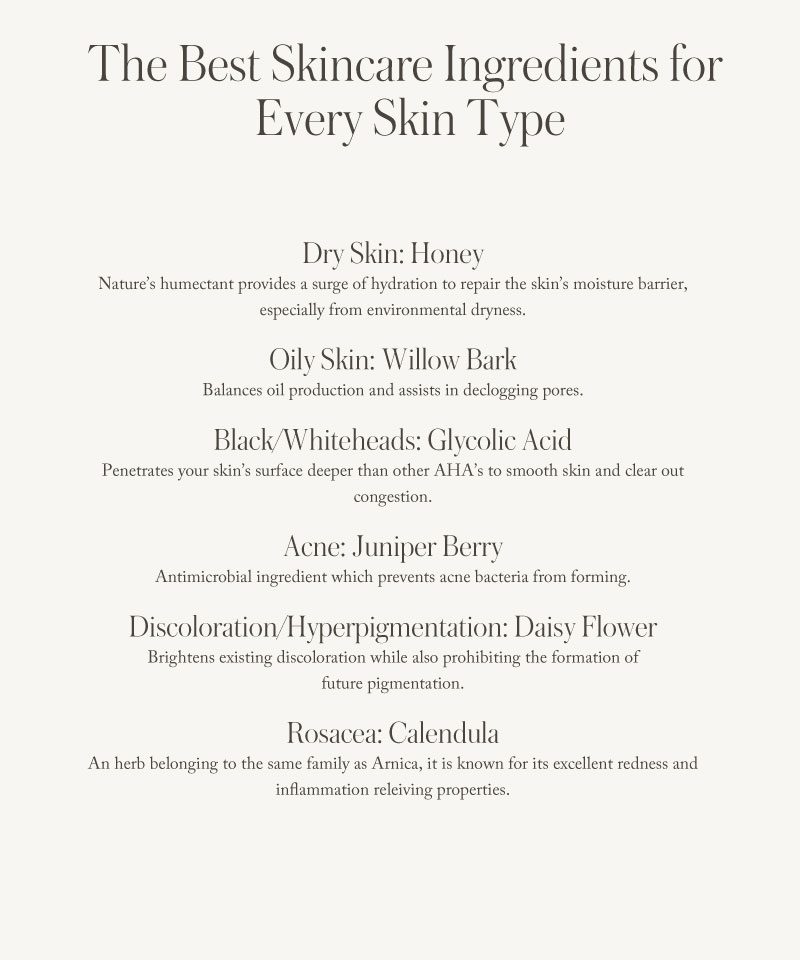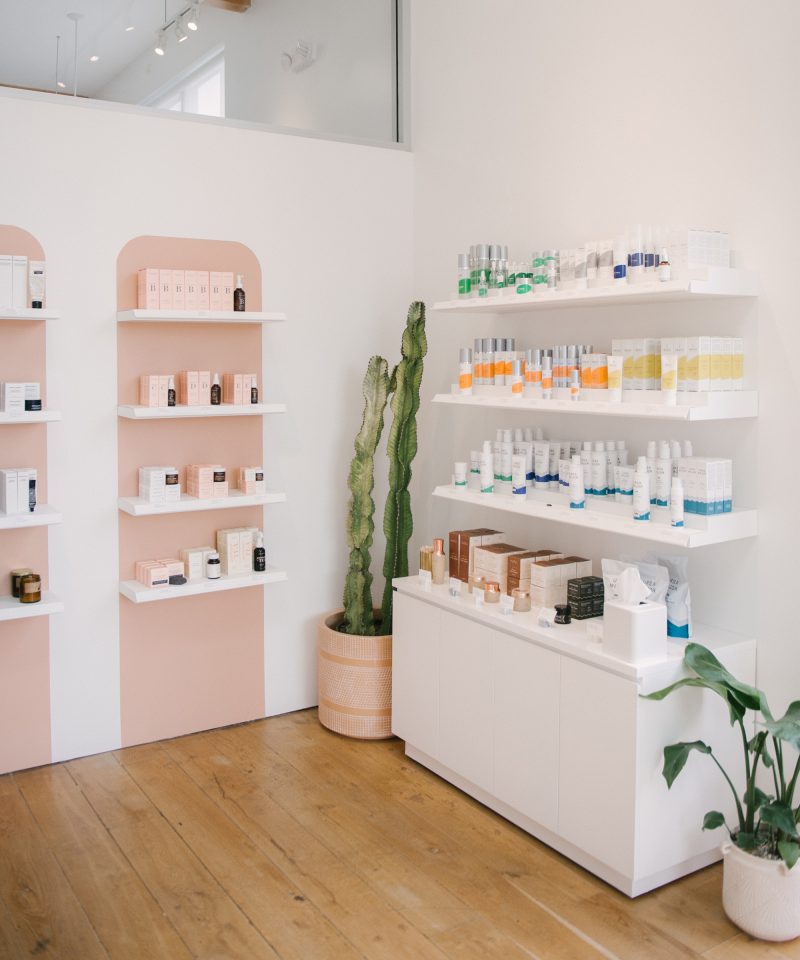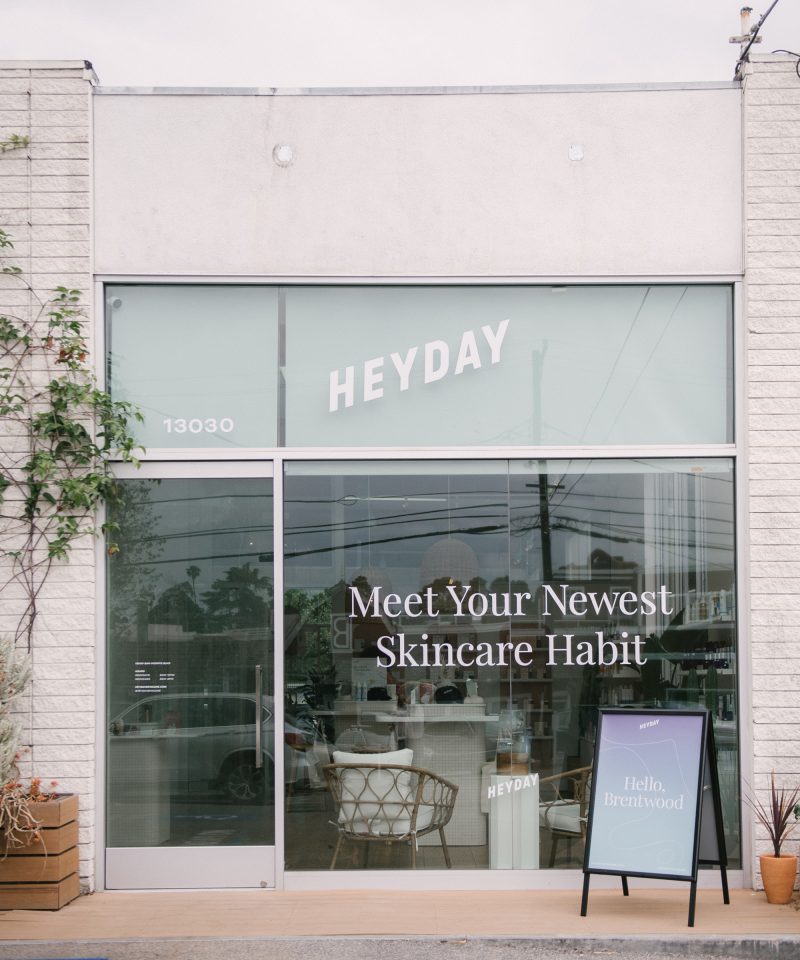 Rip & Tan: How often should people really get a facial?

Jenna Walsh: Your skin cells turn over every 28 days, so once a month is best to rebalance and deep clean your pores. In addition, anti aging goals will be met faster with consistent facials as our professional active ingredients work deeper than products intended for at-home use.

Rip & Tan: Is there any way to do extractions safely at home? What's the best way to remedy blackheads if you don't have a facial planned?

Jenna Walsh: My first answer is always, no! I've seen so much scarring from improper at-home extraction attempts, especially with metal tools. However, I understand there are moments when you can't make it in to your esthetician and there are blackheads staring back at you in the mirror before an important day. The best way to go about home extractions is exfoliate the skin in a steamy shower and immediately apply a hydrating mask afterwards. These two steps will loosen and soften the blackheads. Next, apply a detox mask for 10 minutes to draw up impurities and tighten pores to a more refined finish.

Rip & Tan: What's happening at Heyday that you're most excited about?

Jenna Walsh: One of our values at Heyday is innovation. Whether it's evolving our treatment menu, launching industry-leading products, or crafting seasonal service offerings, we're always looking for new ways to help our clients reach their skincare goals. It's also been a truly rewarding experience to witness Heyday's expansion and take part in building a thriving LA community over the past year.