Wellness
Herbivore Botanicals: Safe Skincare in the Prettiest-Ever Packages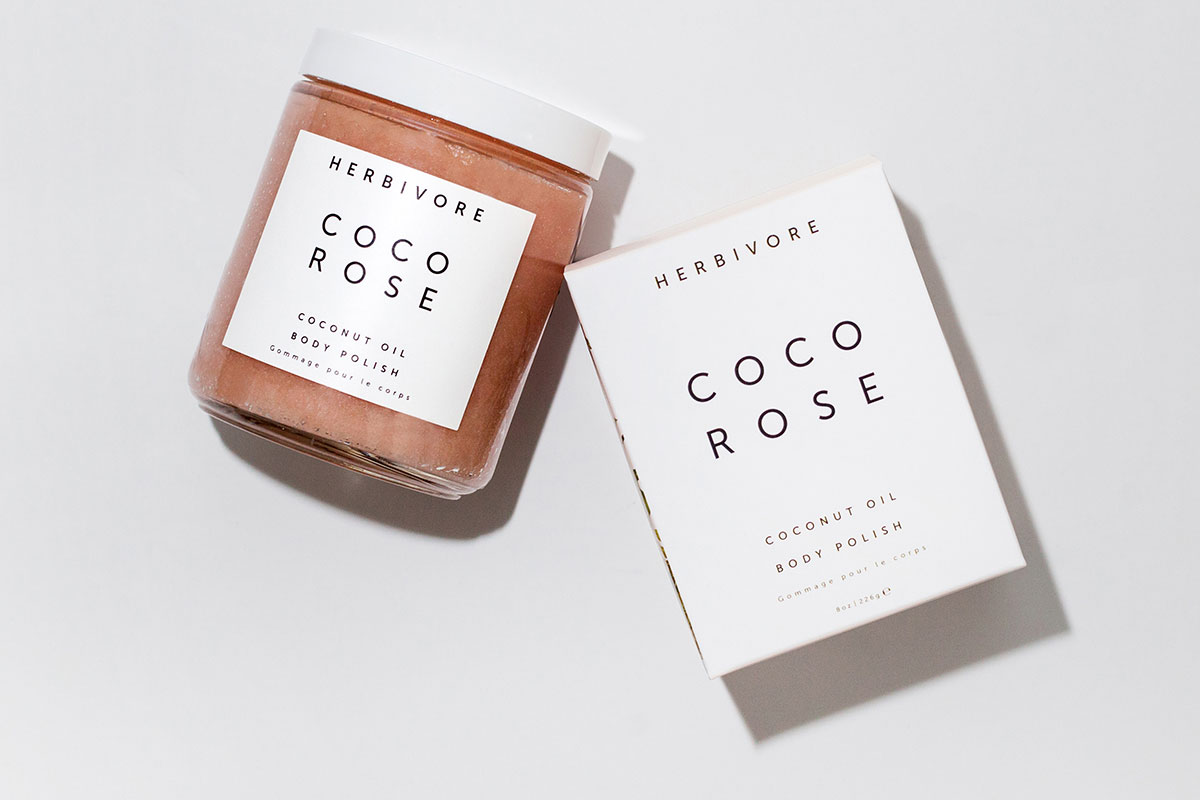 Herbivore Botanicals was one of the brands that really helped to fuel the natural beauty industry revolution we are experiencing now. Started by Seattle couple Julia Wills and Alexander Kummerow in 2011 and launched on Etsy, the brand's safe, simple formulas and stylish packaging spoke to people wanted chemical-free products but still craved a luxury experience. Now Herbivore Botanicals is a 50+-person company and sells through large brands like Sephora and Urban Outfitters as well as small, local shops all over the country. I included their cult-loved aloe water salt spray in our Summer Beach Bag because it truly works better than most, looks beautiful in the bottle, and has just seven pure ingredients. Get to know a bit more about this inspiring company and its thoughtful founders through our Q&A, below! XXJKE
Rip & Tan: What inspired you to start Herbivore Botanicals? How did your respective backgrounds play into the effort?
Julia Wills: We started Herbivore during the summer of 2011 from our apartment kitchen on Capitol Hill in Seattle. After graduating from Bastyr University with a degree in Health Psychology, I had been working as an addictions counselor for about 4 years. I was getting burnt out and felt that I really wanted to do something new with the knowledge and experience gained from my holistic wellness and naturopathic health education. Alex bought me a $50 soap making kit online and the rest is history. We started spending all of our free time making clay based natural soap and Alex helped me with the photography. We launched our original shop on Etsy in 2011 and sold out of everything very quickly that first holiday season. We also started selling our soap at the Fremont Sunday Market in Seattle. We decided early on that we wanted everything to be 100% natural, plant based, and cruelty free so we named the line Herbivore Botanicals to represent our values and the brand was born.
We still formulate all of our products in our kitchen. We are also the designers behind the brand and have created every label and box ourselves. We are still based out of Seattle and now have over 50 incredible employees helping to run our day to day operations, hand making the products with care, and shipping them out to the far corners of the world.
Alex Kummerow: Around that time, I was an intern at Seattle Magazine producing videos to accompany editorial content. I continued freelancing in video until Herbivore had grown big enough to support us both and then I joined up full time. When we started Herbivore, natural beauty products were almost exclusively found in specialty health food stores, "hippie stores", etc. You certainly couldn't shop them at major department or beauty stores. There were also a lot of misconceptions out there about natural products; that they weren't effective, smelled weird, or weren't pretty. We wanted to change that and prove the skeptics wrong! 
Rip & Tan: What do you attribute your success to? Was there one product, crucial account, or accomplishment that helped HB reach new heights?
JW: I think the moment where Alex and I really felt like we had something big on our hands was when Sephora called while we were making breakfast one morning. They wanted to carry Herbivore. I got off the phone and cried; I was so proud in that moment. We started this company without loans or investors, just optimism and inspiration, so with that phone call I realized life was truly full of infinite possibilities. Working hard to follow your heart makes anything possible!
Rip & Tan: The natural beauty and wellness industry has grown a lot over the past couple of years. What are some of the benefits and challenges of this growth?
JW: I think people are waking up to the fact that what we put in and on our bodies directly impacts our health. Young people are getting sicker. The food and cosmetic industry isn't nearly as well regulated as it should be. So many common ingredients found in our food and skincare products are now linked to cancer and other illnesses. We want to educate people about this and to most importantly offer a healthy alternative. All of our products are completely non-toxic, truly natural, cruelty free, and vegan. Additionally, no questionable ingredients are used and they are all there for a reason—no unsafe fillers or synthetic scents or colors are used in any of our products. We really feel that this should be the industry standard. It's incredibly encouraging to see this growth happening, especially to see major beauty players, like Sephora, get on board with natural beauty brands. 
AK: The beauty industry is undergoing major changes right now because people are wanting to know what they are putting on their faces and bodies. I think we are all starting to expect more natural and less dangerous ingredients in our products. We don't feel that we are in competition with other natural brands as we all share the same goal to bring a shift in consumer consciousness. We are all equally integral forces in the green beauty movement. It's all about everybody winning for the greater good of better and healthier skincare. 
Rip & Tan: How does Herbivore Botanicals differentiate itself among other natural brands? What are the brand's most defining qualities?
JW: Active ingredients and diverse solutions. Nature has something for everyone and we are determined to use this incredibly diverse wealth of remedies to create treatments that will benefit the entire spectrum of skin types. We hope that everybody will be able to create a skincare experience to bring out their healthiest beauty and ultimately cherish as a daily wellness essential. It is this unique diversity of well-researched, high quality products that we hope will continue to define Herbivore as a leader in natural skincare.
Rip & Tan: What products are really resonating with your customers right now? Why do they love them so much?
JW: Everyone is crazy for coconut right now! Our Coco Rose Body Polish, Rose Hibiscus and Coconut Water Face Mist, and Coconut Sea Mist are all favorites this season. Everyone just wants to be at the beach, right? All of our coconut products are like a taste of tropical paradise for your senses! 
Rip & Tan: Can you tell us about the salt spray, which we included in our summer beach bag? When did you first introduce it and why is it wonderful?
JW: Of course! Our intoxicatingly coconut infused Sea Mist Texturizer is literally beach hair in a bottle. It's formulated with the same salinity as the Pacific Ocean, but made with an Aloe water base so the salt won't leave your hair dried-out and stale. What it will do is bring new voluminous life and beachy waves to flat, uninspired locks. Introduced in 2014, our Coconut Sea Mist has been a customer favorite ever since.
Rip & Tan: Is there a wellness habit or beauty ritual you think really complements the line? Any special layering of products or ways of boosting their effectiveness?
AK: Our facial oils, though marketed towards facial care, are really great multi-use oils. Julia likes to use Orchid as a deep hydrating hair oil and/or light perfume. I like using Phoenix as a super moisturizing body oil; it's perfect for sun drenched and thirsty skin.
Also, for a truly luxurious bath, we highly recommend combining Calm Soaking Salts with Coconut Milk Bath Soak. These combined scents blend into a dreamy and exotically tropical floral bath experience.
Rip & Tan: What do you do when you're not working on the business? How do you spend your free time?
JW: Hawaii. We are serious beach bums!!