Entertaining
How to Have a Healthy 4th of July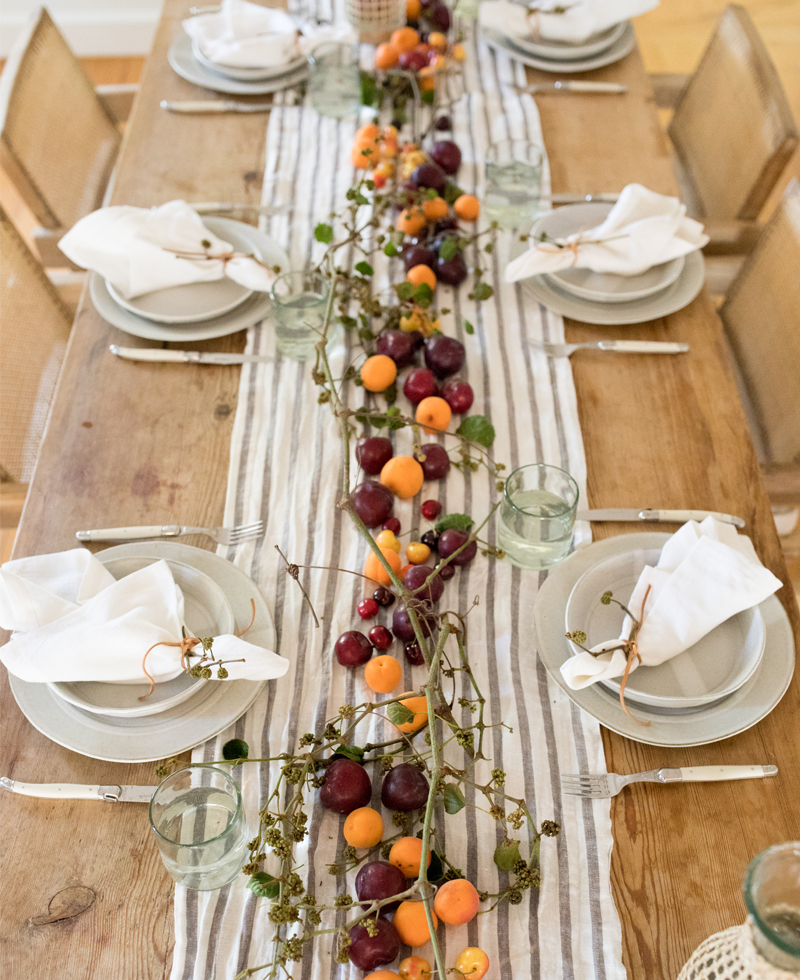 Grill-marked hot dogs, hamburger patties, and popsicle-red lips…ah, the signs of summer—and a stomachache. This 4th of July, we're resisting tradition and serving up fare that's fresh, healthy and fuss-free. Forgo the kitschy décor or preservative-laden food and instead make it a day to celebrate summer's seasonal produce. Jenni suggests setting the table with subtle hints of red, white, and blue (think: washed blue table runners and juicy red stone fruits) and chef Pamela Salzman shares summer-friendly recipes that are easy and guaranteed to please (and make enough to feed all of your guests) for the best fourth ever.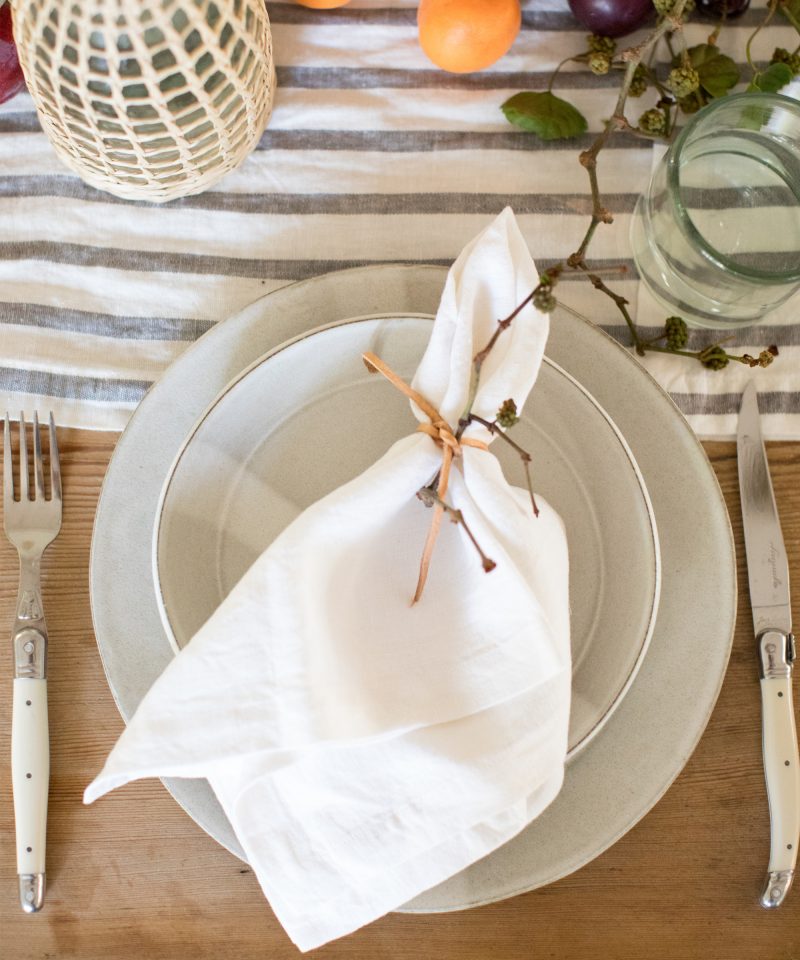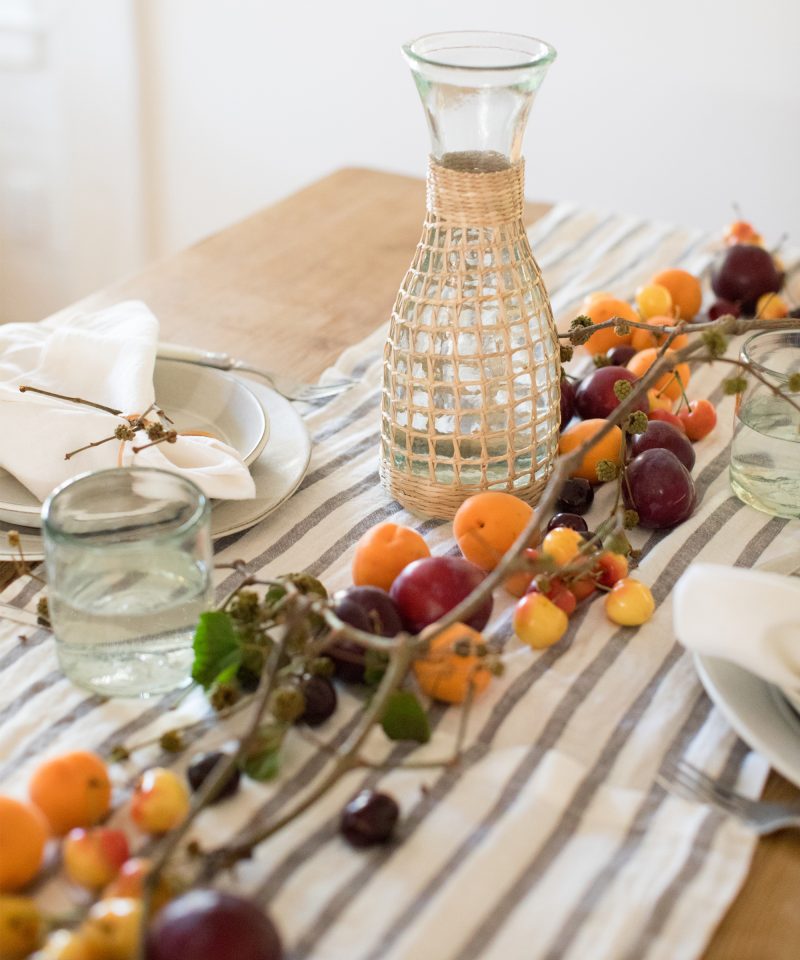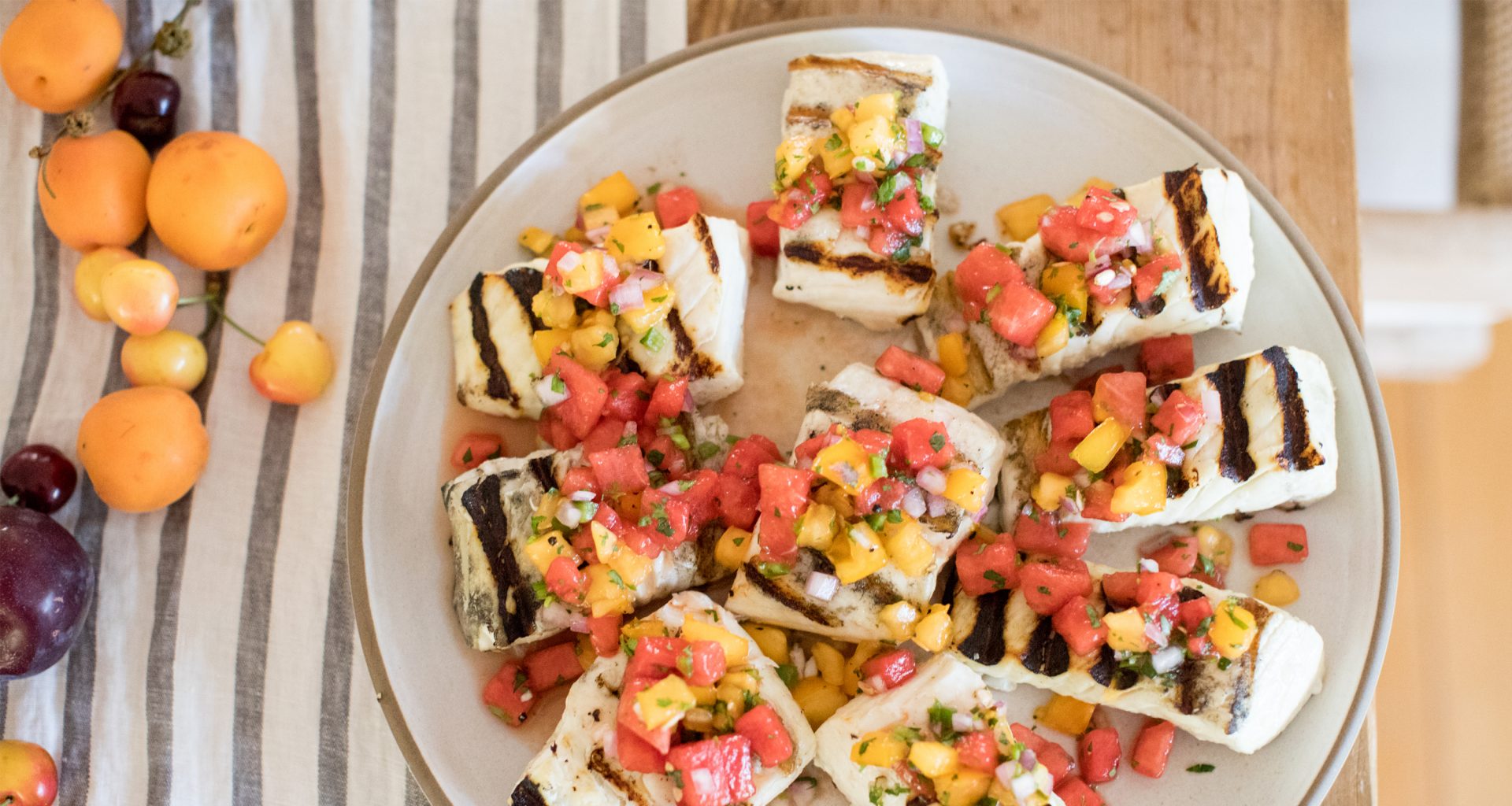 Jenni's 4th of July Tips:
Always go family style or buffet, opt for dishes that can be served at room temperature so you don't have to worry about corralling your guests all at once (i.e. burrata crostini, pesto green beans, and a fresh salad), and go simple on decor: direct the funds you'd spend on bags full of plastic red, white, and blue decorations towards juicy stone fruits that can transition from the centerpiece to an easy dessert with a scoop of ice cream once the meal is over.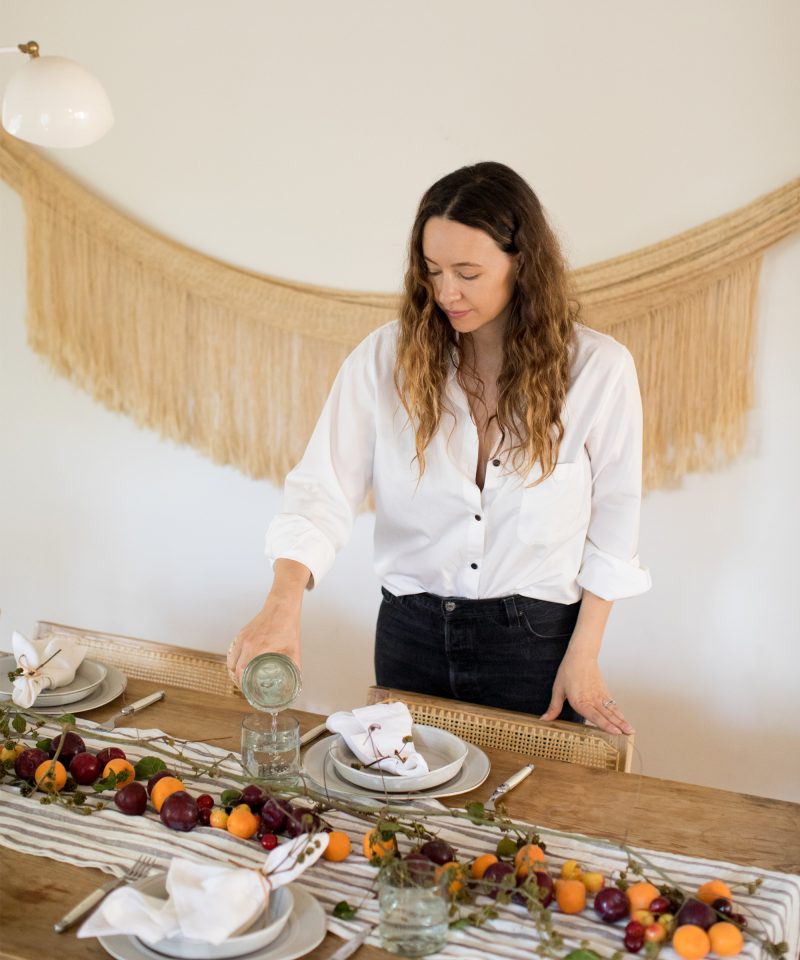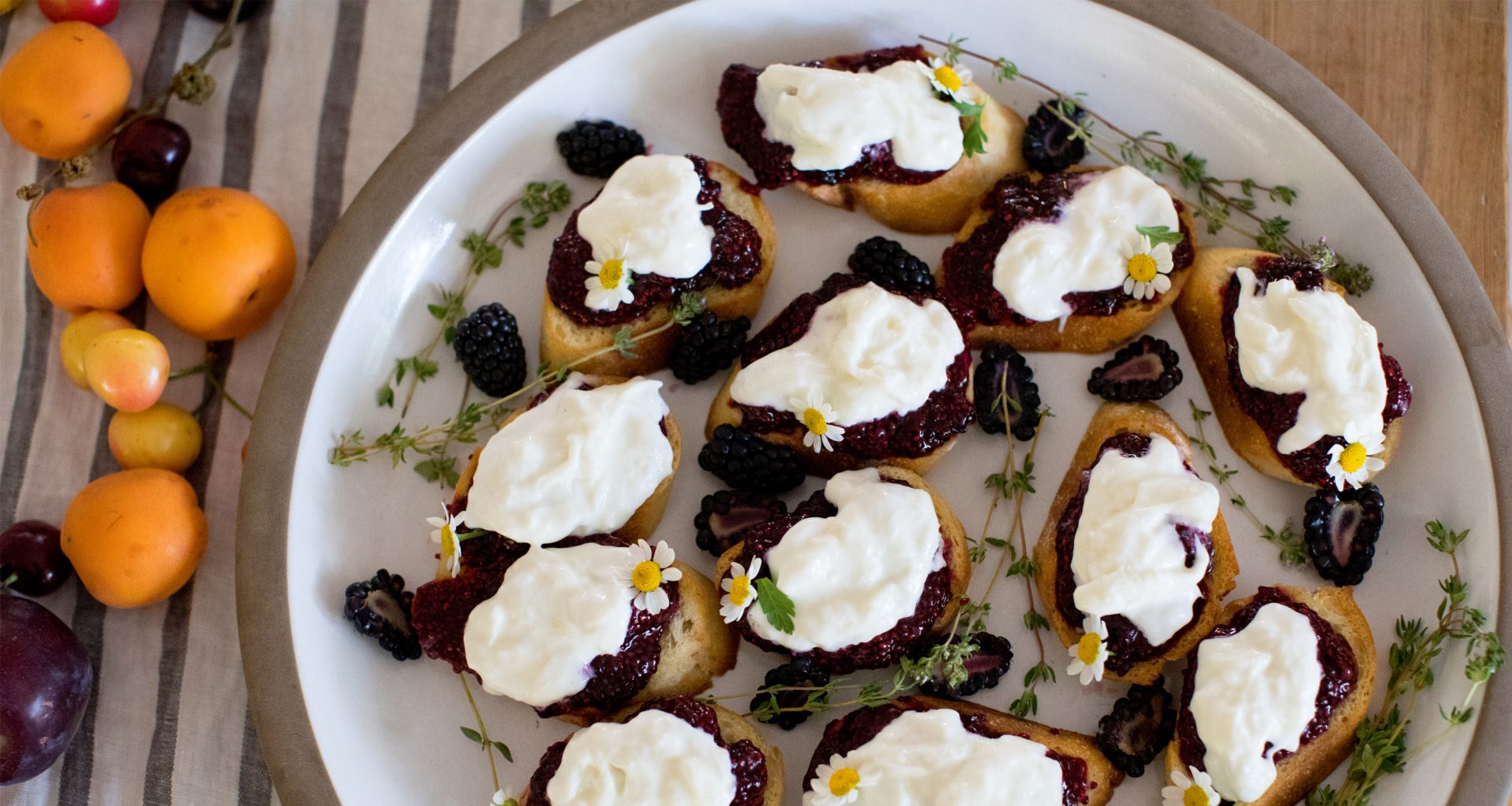 Grilled Halibut with Watermelon Pico De Gallo
Crostini with Blackberry-Thyme Chia Jam and Burrata
Green Beans and Cherry Tomatoes with Anchovy Pesto
Recipe
Grilled Halibut with Watermelon Pico De Gallo
Ingredients for the Pico De Gallo
2 cup

473 ml

diced, seedless watermelon

1 cup

237 ml

diced tomato

1/4 cup

59 ml

red onion, shallot, or scallions

1/4 cup

59 ml

cilantro leaves and tender stems chopped
1/4 jalapeno seeds and ribs removed, finely diced
2 big pinches fine-grain sea salt and additional for the fish
freshly ground black pepper to taste
Ingredients for the Fish
6 pieces wild-caught halibut fillets about 4-6 oz each
unrefined, cold-pressed extra-virgin olive oil for brushing fish and grill
1. To make the pico de gallo: place all of the ingredients in a medium bowl and toss to combine. Allow to sit at room temperature while you prepare the fish.
2. Heat a grill over medium-high heat. Make sure the grill is super clean so the fish won't stick.
3. Pat the halibut filets dry and brush both sides with olive oil. Season with salt and pepper (one side is fine.)
4. Brush the grill with olive oil and grill the halibut for approximately 4 minutes, then flip and cook until the flesh flakes easily with a fork, about another 3-4 minutes. Take care not to overcook the fish. Figure about 8 minutes total for fish that is 1-inch thick.
5. Taste the pico de gallo and adjust for seasoning if necessary. Serve the fish with the pico de gallo on the side.