Style
Giving the Gift of Crystals with Little Box of Rocks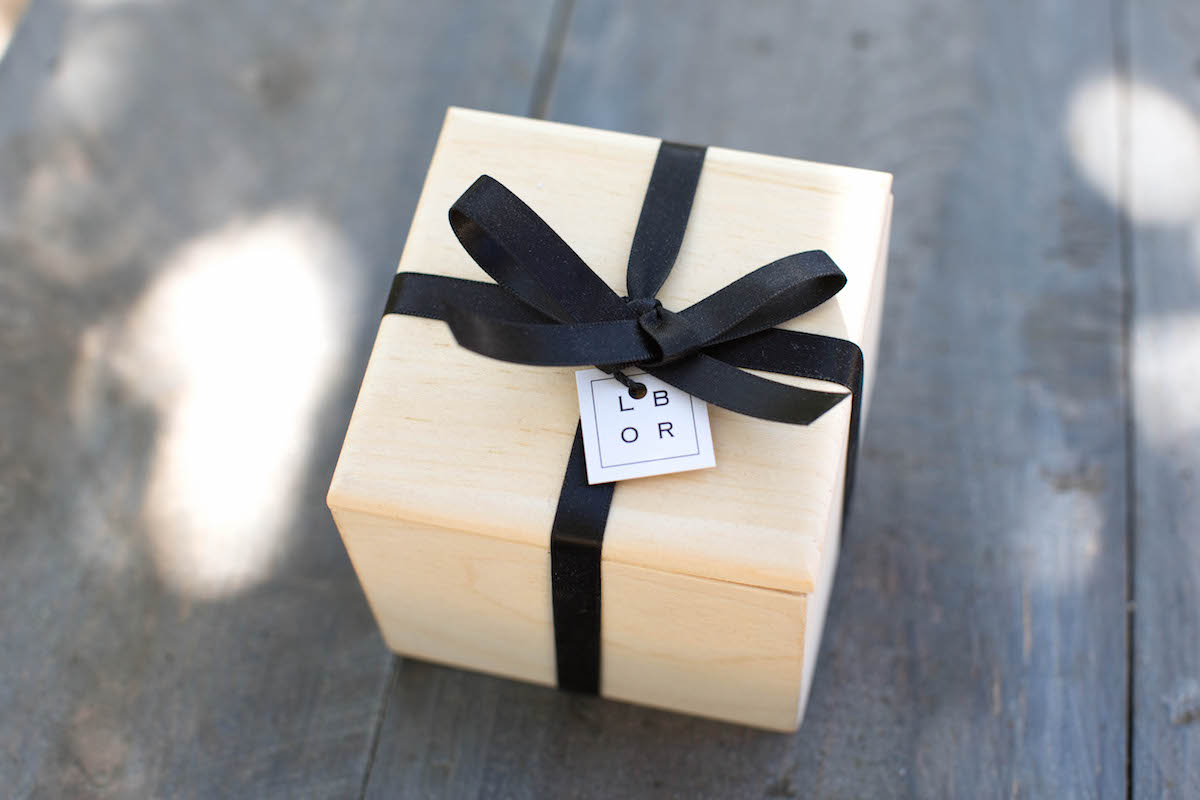 I enjoy nothing more than giving—and getting—a thoughtful, creative gift from the heart. I especially love sharing things that are of the earth, whether it's a beautiful arrangement of wildflowers or a smudge bundle I've made from foraged materials. For that reason, Little Box of Rocks stood out to me. Founder Kiera Fogg created the unique and original concept of a crystal bouquet.
Instead of ordering flowers, Kiera makes it simple for gift-givers to send their loved ones a special box of crystals with a specific meaning and intention. There are boxes for good luck, stress release, new journeys and strength. Not only are the crystals—and their packaging—stunning, but it feels so personal and holistic. To continue learning all about crystals, I had many questions for Kiera. Enjoy! XXJKE 
Rip&Tan: How did you first get introduced to crystals? 
Kiera Fogg: My father is an avid outdoorsman and so many of my summers as a child were spent exploring the vast wilderness of Northern Ontario, Canada. This is an area renowned for its mining resources, so if you go exploring in the woods it's not uncommon to find clusters of amethyst and pyrite. I remember being transfixed by the rocks I'd find, just feeling like there was something so magical about each and every one of them.
Rip&Tan: What was it about crystals that spoke to you? 
KF: As an early adult, I began to learn about the various believed metaphysical properties of crystals. I'd go to gem shops and it was like being in a candy store for me—I couldn't get enough! What spoke to me was that, whether they had tangible power or not, they had a legitimate ability to remind me of what I really wanted to focus on. If I was feeling anxious, I'd carry a sodalite, which is said to ease stress. If I wanted good luck, I'd keep a piece of aventurine with me. It just made me feel good!
Rip&Tan: How did you learn about their meanings and benefits? 
KF: Delving into the world of crystals is a deeply personal journey and is different for everyone. People often tell me they had one favorite crystal that spoke to them and their learning journey really began there. Mine actually started with a dream. I dreamt that this hematite sphere was buzzing around me like a pixie. It began following me in my dream, and when I woke up I looked up the meaning online. I found out that hematite is great for anxiety, which is something I was really wrestling with at the time. After that I began exploring the meanings of the crystals that spoke to me using various books and online resources, and over time came to know quite a bit about them. 
Rip&Tan: You encourage people to think of crystals as the new floral bouquet. How did you come up with this idea?
KF: It was actually the name, Little Box of Rocks, that came to me first. I was bathing my youngest child, who was six months old at the time, and the name just popped into my head. I knew immediately what it was, that it was sending crystals the way we typically send flowers. I put my baby to bed and began scouring the Internet for a company that was already doing this. I thought for sure I would find one, but of course I didn't, so I said to my husband, "This is either crazy or it's completely brilliant… and I'm doing it!"
Rip&Tan: What do you personally get out of crystals, and what do you hear from those who receive the boxes that they experience?
KF: I love keeping them around the house in places I can see them: in a terrarium tucked in with some moss and succulents, on my nightstand, or next to the bathtub. When it comes down to it, crystals just make me happy. I think having crystals in the room is like having a bouquet of flowers: seeing them just sort of cheers you up, and they actually last! We hear this all the time from people who are touched by the meaning of one of our bouquets. We have had the honor of helping to celebrate so many beautiful moments in people's lives: new homes, milestone birthdays, even the end of radiation treatments. What we hear the most often is that our recipients are so touched that they are brought to happy tears. We love this because it really is the purpose of our company to inspire.
Rip&Tan: Is there a crystal or rock you feel is most important to you? 
KF: It's so hard for me to pick a favorite. Of course I still love my hematite sphere, but I always love pyrite. Maybe it's because of the stage of life I'm in. I'm done having kids and really focused on building a meaningful career. Pyrite is a great career stone and they say when placed on a desk it infuses the area with positive energy. 
Rip&Tan: What is your favorite way to feel in touch with nature and the outdoors? 
KF: The sauna! My family is Finnish and in the summertime we go to our cottage where there is a traditional Finnish-style sauna. In Finnish culture, the steam is called Löyly, a word that represents an almost spiritual or magical quality. I love soaking in the steam and then jumping in the lake at night. There's no better way for me to feel completely cleansed and connected to nature at the same time. 
Rip&Tan: What are some of the other wellness practices you follow? 
KF: Every day I try to make time to exercise, meditate and feed my mind with something positive. Listening to audio books on the treadmill is a good one for me, because I am a multitasker! Then I usually hop in the bath and quiet my mind as much as I can. Some days it feels like meditation, on others the time passes and I realize I haven't actually stopped thinking at all, but even the act of trying helps.
Rip&Tan: I know you practice reiki. Do crystals come into play in that practice? 
KF: I am a certified reiki practitioner but mostly practice on myself, my husband and my kids. For me, crystals come into play more often when I'm meditating. I like to place the crystals on corresponding chakras to focus my own intentions and keep my mind from wandering off. 
Rip&Tan: How do you use crystals in your home?
KF: I have an obsidian arrowhead underneath my front doormat to keep out unwanted energy. I even snuck in a few special crystals on the gravel of our driveway before they poured the concrete. Sometimes I'll stick to the principles of Feng Shui—I do have a citrine in the furthest left corner from the front door, to bring abundance. Most of the time there is no method to my madness. I just do what feels good and, in my opinion, that's how crystals should be used. 
Rip&Tan: What is the best way for someone to start incorporating crystals in their life?
KF: I don't believe there is any right or wrong way. Each individual journey is so personal. I think we should listen to our own preferences and choose to incorporate the crystals we are the most drawn to. Our intuitions really do know what's best for us and I think we are naturally drawn to the crystals we need at any given time. 
Rip&Tan: Part of your bouquets involves writing a secret for the recipient. Why was this something you wanted customers to do? 
KF: While our crystals are beautiful, the real power in our bouquets is the intention of each sender. In the few short months we've been open, we have seen so many secret messages that have literally brought us to tears. What we're finding is that the secret message really is a way for people to say something that they wouldn't normally say. The fact that it's a secret, I think, liberates people to say more of what's in their hearts. This creates a special connection that we are truly so honored to be a part of.
Photos: Brittany Wood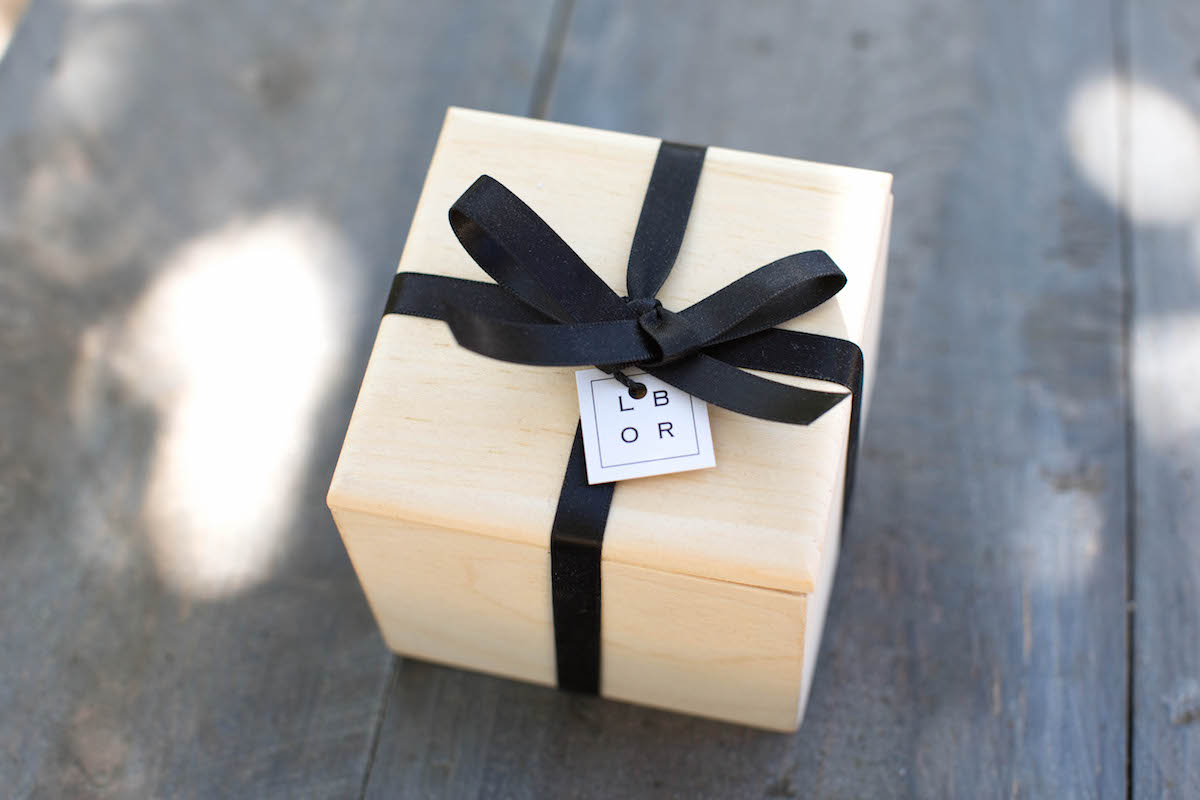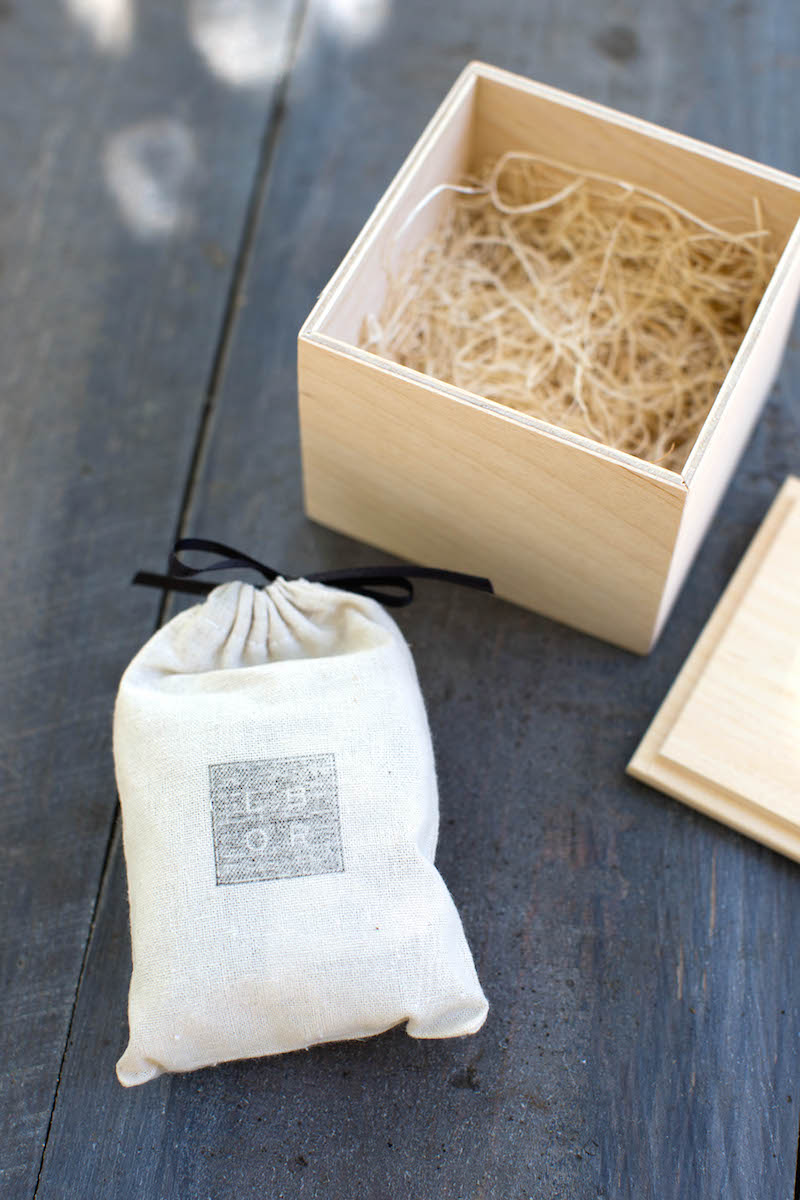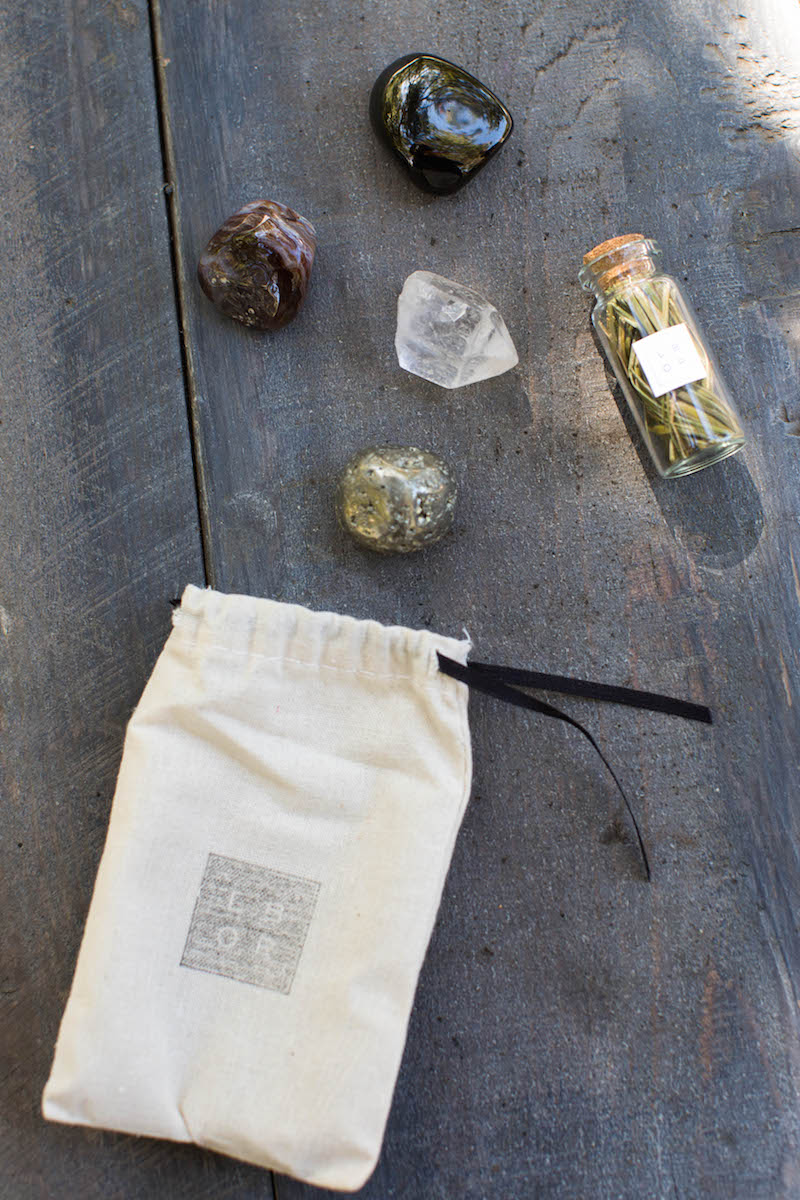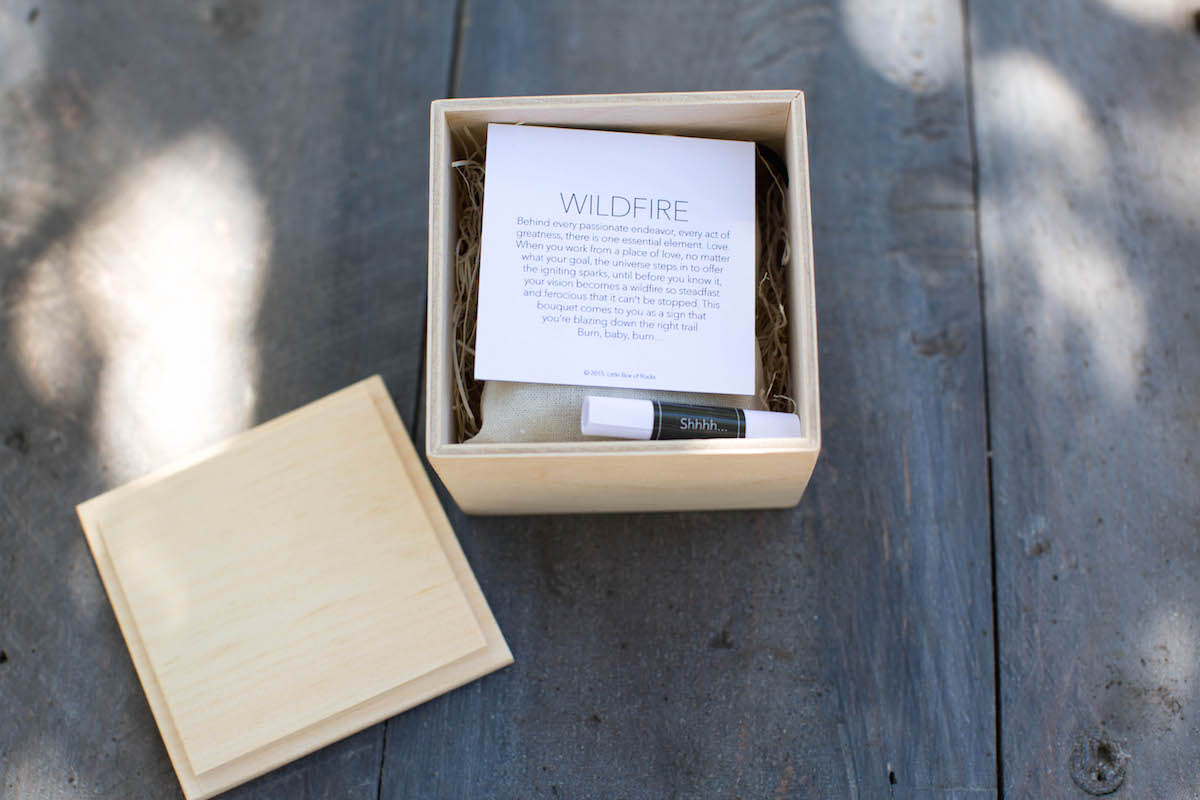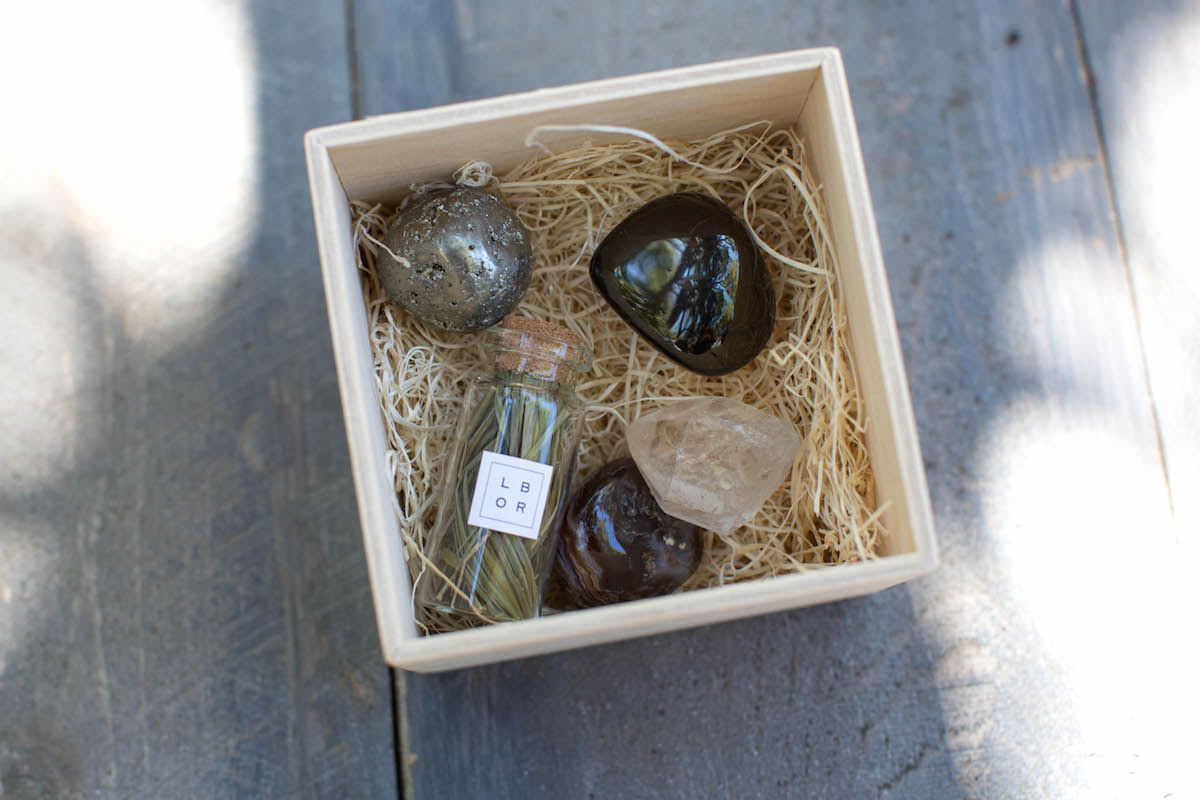 More Stories