Living
Getaway with JK: Truckee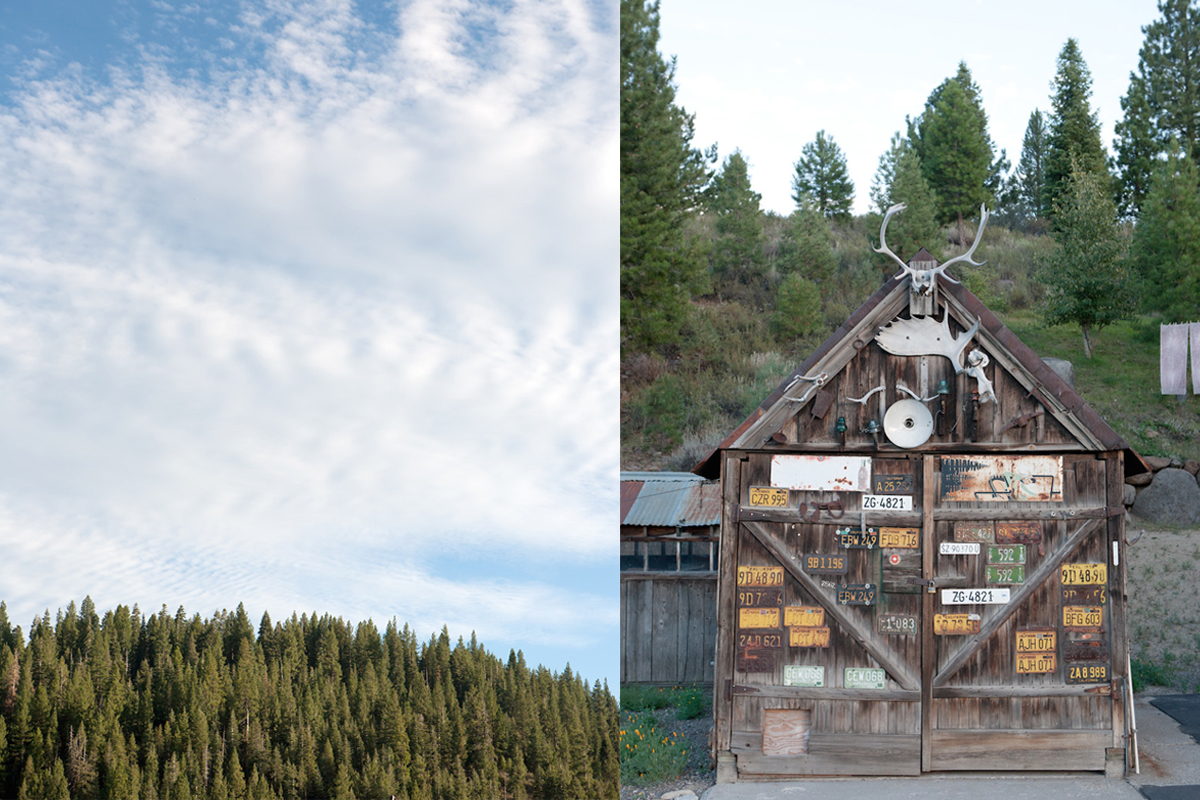 For as long as I can remember, summer has meant time spent with loved ones at our family home on Lake Tahoe. It's one of our favorite places to get away from it all, and the perfect way to wind down after a busy year. And while much of our time is spent on the lake itself, we also love to venture into Truckee, a wonderful town just outside of Lake Tahoe (about a half hour from the lake). Rich in history, Truckee served as a seasonal route for Native Americans, a railroad town, and perhaps most famously, the site of the Donner Party ordeal. Today, the town is filled with things to see and do, and hidden gems that make it worth the trip. See below for a some of my must-visits if you're in town. XXJKE
Catherine Macfee Interior Design: Located just across the Truckee River, this beautifully curated interior design studio and home store is filled with a mixture of vintage finds, woven baskets, and special decor pieces. My favorite: the most amazing wooden dough bowls that I am determined to bring home with me.
Moody's Bistro, Bar & Beats – A favorite for a casual and delicious meal, Moody's never disappoints (best veggie burger ever and their truffle fries are insanity). A tip: request a seat on the back patio.
Sweets Handmade Candies: A great little spot for all things of the sweet and handmade variety – caramels, toffees, truffles, fudge, and the most incredible caramel-dipped apples!
Dark Horse Coffee Roasters – Tucked back in an alleyway in what was once a saloon, this adorable local spot serves up a wonderful variety of caffeinated (and non-caffeinated) sips. My drink of choice: the perfect iced latte.
Tahoe Oil & Spice – Located in the heart of historic Downtown Truckee, this destination for premium housemade flavor-infused olive oils and balsamic vinegars offers free tastings so that you can determine your favorite. Mine: a rosemary-infused olive oil that I cannot wait to cook with.
Bespoke – This pretty retail shop features a great mix of old and new and quite a few of my favorites – Juniper Ridge incense, stationary from Rifle Paper Co., and the best blankets from Faribault.
Atelier – A retail/studio space located in Downtown Truckee just doors down from husband-and-wife team Brian Hess and Heather River's flagship shop, Bespoke, this fun little art store offers a collection of hand-sourced 2-D prints, paintings, designer art wares and an exclusive collection of artist supplies and materials. A hub of the local art community, the shop also features workshops led by some of the most sough-after artists, illustrators, designers, weavers, painters (and more) in the area.
Cake Tahoe – A family favorite for after-dinner treats – especially the ice cream (they serve Gunther's old fashioned, made in Sacramento).
Photos: Sarah Elliott