Living
Getaway with JK: Golden Door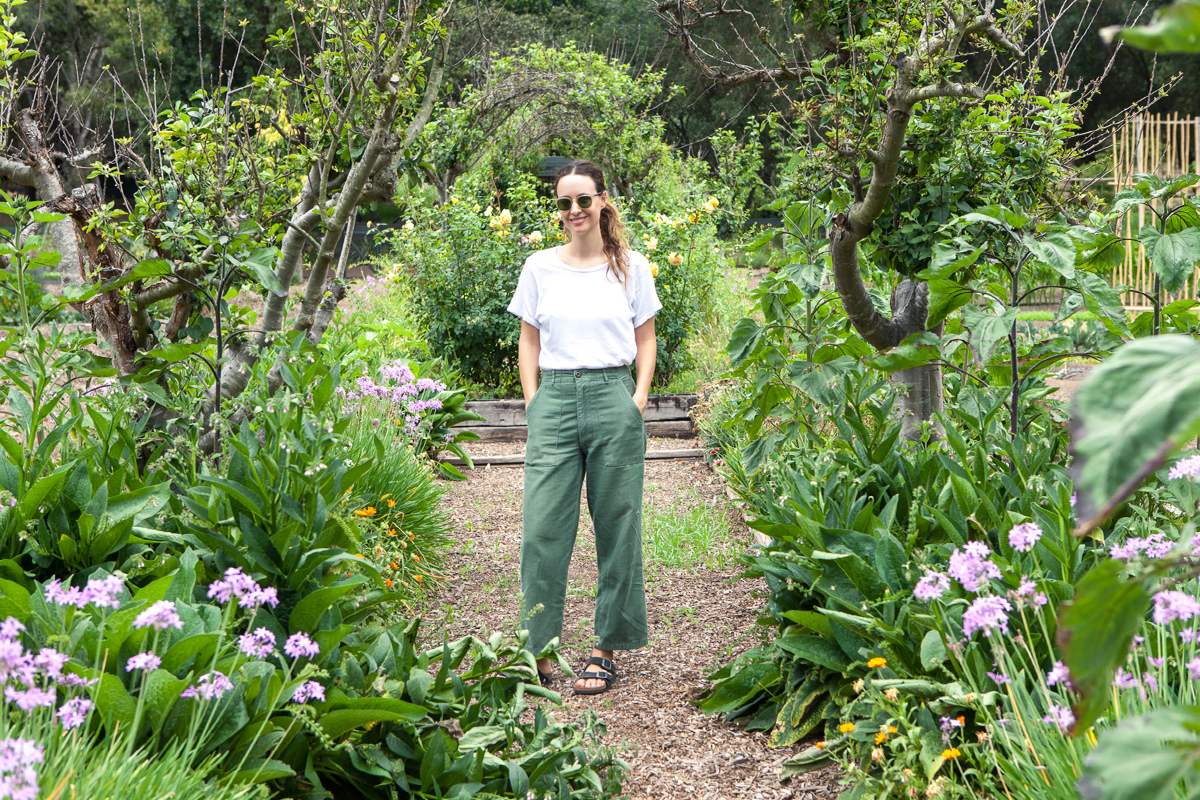 Sometimes you just need a bit of a reset, and this year, Richard and I started off our summer doing just that with an amazing stay at Golden Door in Escondido. Designed to empower guests to reposition themselves at the center of their own lives by tending to mind, body, and spirit, it is a destination spa unlike any I have ever been to, and an experience I had to share.
From the moment we pulled up to the beautiful golden doors, we could feel our shoulders drop. Surrounded by California oaks, we walked down a bridge perched above an abundance of camellia trees and into the serene retreat. We were greeted at check-in with a cup of chamomile tea, then went to our room to relax and get a massage – our stay was starting off right. That evening, we enjoyed the first of many delicious, beautifully prepared meals (never a feeling of dieting or sacrifice). The dining experience itself was also wonderful – all meals were served by gracious staff in Yukata kimonos and enjoyed at communal tables, with your dinner companions changing nightly.
The next morning, reality hit when we were awakened at 5 am for our morning hike. We hiked five miles up through the property – a magical expanse filled with avocado trees and gorgeous California-native plants. The best part, however, was when we reached the top and walked through blooming jacaranda trees to find a table set for breakfast, which we enjoyed before hiking back down. After we finished our hike, the rest of the day was all about choosing different classes and pampering treatments in between meals. We really were in control of our own schedules – which I loved – allowing for an itinerary and overall stay that was as active or as relaxed as you wanted it to be.
It was such an amazing experience, and I left rejuvenated and with an overwhelming sense of calm. One of the main contributors to this feeling was the beautiful, fresh, and flavorful food that we enjoyed during our stay. Executive Chef Greg Frey Jr. was kind enough to share a bit about their philosophy, their ingredients, and what it is that makes the culinary experience so special. I hope you enjoy. XXJKE
R+T: Tell us a bit about your culinary journey…and how it led you to Golden Door…
I have always loved cooking, but never saw it as a viable profession. Having worked in this business from my very first job, I saw how brutal and demanding it can be on the person and those around them, with little compensation. I did have a fortunate upbringing in a middle class family and wanted the same for my family, but culinary was not the answer. So I was not interested at all until I lost interest in my first passion, aerospace. I took the plunge after some serious research and soul searching, and it was one of the best decisions I've ever made. If you truly enjoy this crazy world of food, it will reward you, if not…it will sending you packing. Before leaving culinary school I had already landed a job at the famous Charleston Grill, although as a host.  I worked my way up the ladder to being a lead server and eventually into the kitchen. Overall from the beginning,  I spent eight of my twenty years in this business in the front of the house, providing me valuable insight to the "other side."  Eventually I ended up here in San Diego after a lot of traveling, and a mutual friend encouraged me to take a look at Golden Door. I saw the potential in where the Golden Door was headed and jumped on board last June.
R+T: How would you describe your culinary style and focus? 
My focus and style is simple, with an emphasis on freshness and integrity. I have always been a healthy cook, which works for me here, but I love working with the best. Having the gardens and farms here at my fingertips allow for the best to be within reach. There are very few places where what you are biting into was just a few hours or even minutes ago was picked raw from the Earth. This keeps the food alive with flavor. Manipulation is not our goal here. What I mean is that many kitchens and chefs (either by need or desire) manipulate the ingredients to fit the desired taste. It would be a disservice if I were to do that with the food here. We do our best to showcase the true nature of the ingredients.
R+T: What are some of the unique considerations that come with creating a spa menu that nourishes the mind, body and spirit? 
Spa food conjures up a vision of rice cakes and hardboiled eggs to me. I am on a mission to show that you don't have to eat that way. I promote a diet of abundance and diversity, not deficiency and abstinence. Eating fresh real food (un-processed) is the first choice. Balancing your diet while enjoying all that nature has to offer is the key to feeling satisfied and nourished.
R+T: Can you share a bit about the ingredients you use, and from where they are sourced?
Depending on the time of the year, I can get as much as 70% of the vegetables and herbs from our very own garden. I also diversify our efforts by utilizing about 40+ local farmers who share our same respect to mother nature in how they operate. I take a lot of pride in knowing where all my product comes from by having strong relationships, from our fish monger to produce hunter.
R+T: Can you tell us about some of the special elements that you have created on site, and the role they play in the spa experience?
The most special element I have added here is my hives. They are for educating the guests, staff and anyone else who is interested. The bees provide so much for us.  I am just happy to be able to give back what I can to them by telling their story of struggle in the hopes it may help them find a safer future.
R+T: Can you tell us about collaborative process between you and the Spa Nutritionist?
Susan and I are constantly working to improve our offerings and making sure we stay educated in the latest regarding health and diet.
R+T: Describe your perfect meal…
There are so many variables–nothing is perfect; it is the pursuit that I am after. Every day is different, every meal can be better than the last.
R+T: What is the most rewarding part of your work? 
I have a unique position, where instead of seeing my guests one evening, I get to see them and share with them throughout the week (Golden Door stays are usually a week). Seeing the food being an important, yet enjoyable part of their experience is the most fulfilling.
Photos: Michael Wells