Living
Gardening Tips from Lauri Kranz of Edible Gardens LA
My Fall 2017 collection took inspiration from gardening and pioneering female landscape designers, which gave me the perfect opportunity to collaborate with one of my dear friends, Lauri Kranz of Edible Gardens LA. If you read Rip & Tan regularly, you probably remember Lauri from our previous gardening posts. From growing an herb garden to planting citrus trees, she has shared some amazing tips and insights with us over the years. She is truly a wealth of knowledge and her love of gardening is contagious. 
Lauri and I came up with the idea of putting together seed packets as a way to share our mutual love of gardening with Jenni Kayne customers. She sourced the most incredible honeynut squash for this collaboration. Not only way the timing was right but she knew the farmer who grew them had received an amazing response from local chefs. While supplies last, a packet of seeds will come with every order on JenniKayne.com. I seized the opportunity to pick Lauri's brain on gardening essentials, planting the seeds, and more. Read our conversation below and, if you have some time, go back and dig into some of our previous stories with Lauri. I promise you will walk away inspired to get your hands dirty! XXJKE
 Rip & Tan: It's been over a year since we last checked in with you on Rip & Tan. Any new developments in your life—or your garden?
Lauri Kranz: It has been an incredible year!  I married my husband, Dean, last summer in Big Sur the day after the giant Sobranes fire broke out. We were at dinner with our family and friends on the night before our wedding, when we were told the canyon we were staying in was being evacuated. We couldn't get back into our house and had only the clothes on our backs. Many of our guests were evacuated too. We spent the night in a motel down the road and managed to pull everyone together the next day to walk down the aisle. I wore my friend Pam's dress and was married in bare feet with our loved ones close. It was an extraordinary experience that I will never forget. Nature is fierce.
In the gardens, I have been excitedly experimenting with different varieties of seeds. I like to test new varieties out in my own garden and then bring them into client's gardens. I have a new love for growing the herb Valerian in the gardens! It's beautiful as it grows and makes a soothing tea that I like to drink before bed. 
Rip & Tan: Tell us about the gardens you are working on. What are you growing right now?
LK: I feel so lucky to go to work in nature every day.  I never know what the gardens will bring.  Sometimes they are about abundance, other times about patience, and my approach is always about balance. The main components of all of the gardens are sun, soil and water. We need lots of sunshine, healthy soil and the right amount of water.  Right now, the gardens are bursting with heirloom tomatoes like Aunt Ginny's and Black Krim, beautiful eggplant, squash, peppers, cucumbers and melons. These are all vegetables and fruits that love the heat.  As we move into fall, peas, leafy greens, broccoli, cauliflower and root vegetables will be added to the garden beds. 
Rip & Tan: Can you describe your routine for maintaining a home garden?
LK: When I come into a home garden, the first thing I do is take a walk around the beds and look to see what has developed since I was last there. Every garden tells a story and it's different each time. I may see that some plants need to be trellised or that others have finished up their life cycle. After I 'read' the garden, I begin by harvesting all the vegetables and fruits that are ready.  I then address any needs of the garden, clean up anything that is no longer producing, put in a few new plants where I can and give it a good feeding. 
Rip & Tan: What are some home gardening tips everyone can benefit from, regardless of their skill level?
LK: The home garden thrives when we spend time in it.  We feed the garden and the garden feeds us.  It is not labor intensive to have a garden and most people can spend 1-2 hours a week in their gardens and grow so much healthy, organic food. But the more you put into it, the more you get out of it.  Find the time of day that works best in your life.  I like to head out to my garden in the morning with my coffee and pick, tend and water the garden as needed.  I like to cool and the quiet of the early morning hours, but anytime that works in your day is the right time to spend in the garden.
Rip & Tan: What are your essentials for the novice gardener? Is there a good type of plant to start with? A tool kit to buy?
LK: I have been working on the Edible Gardens LA gardening book since the beginning of the year. It will teach and inspire people to grow a vegetable garden of their own.  I am working on it with Dean, who is a writer, and the incredible photographer, Yoshihiro Makino who took the photographs featured here. We deliver it to our publisher, Abrams Books, this fall for a spring 2019 release. 
My list of essentials for the novice gardener is pretty simple.  A good garden trowel, a shovel, a garden tarp, organic soil, compost and seeds. We have some new handmade copper garden trowels by Travis Blandford, which are really beautiful. And our Jenni Kayne garden tarp just launched as well. I use mine every day!
Rip & Tan: Can you tell us about the squash seed packets you created for us?
LK: I have been working with local farmers on seeds for the Edible Gardens LA collection that come from their own farms, grown in their own soils, with their own distinct flavors. I asked one of my favorite farmers, Alex Weiser of Weiser Family Farms, if we could do something special for the Jenni Kayne seed offering and he suggested the Honeynut Squash. It is a much smaller version of the larger butternut squash that most of us are used to eating. Its flavor is exceptional and it is very easy to grow and cook with, as its smaller size makes it easy to handle in the kitchen.
Alex told me that the chefs in and around Los Angeles who bought his Honeynut Squash loved it so much that, when they used it in their restaurant kitchens, they saved the seeds inside the squash instead of throwing them away so that they could give the seeds back to Alex to grow next year's squash. I found this really inspiring, the full circle of the life of the seed. 
I became so excited by this project that I am now using Honeynut Squash seeds for all of the school gardens I work on, plus more for use at the upcoming LA Loves Alex's event on September 9th.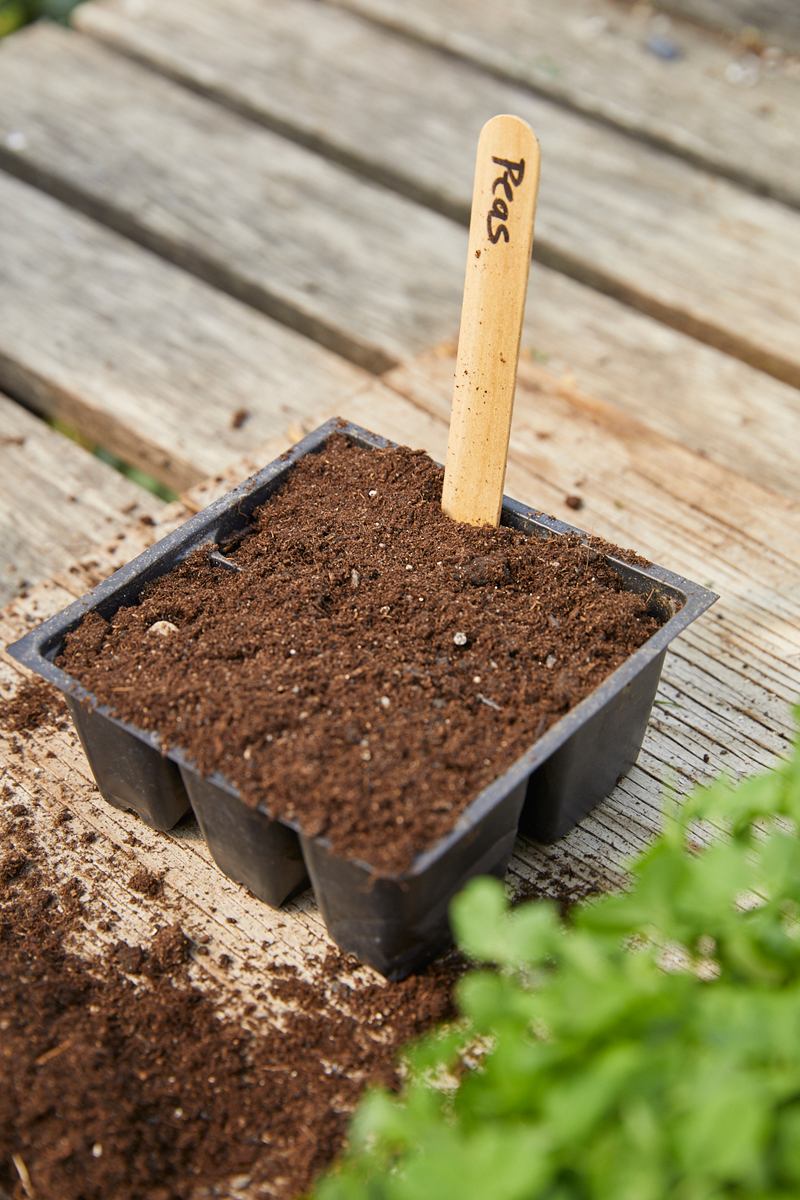 More Stories