Food & Drink
The Founder of Sprinkles Makes More Than Cupcakes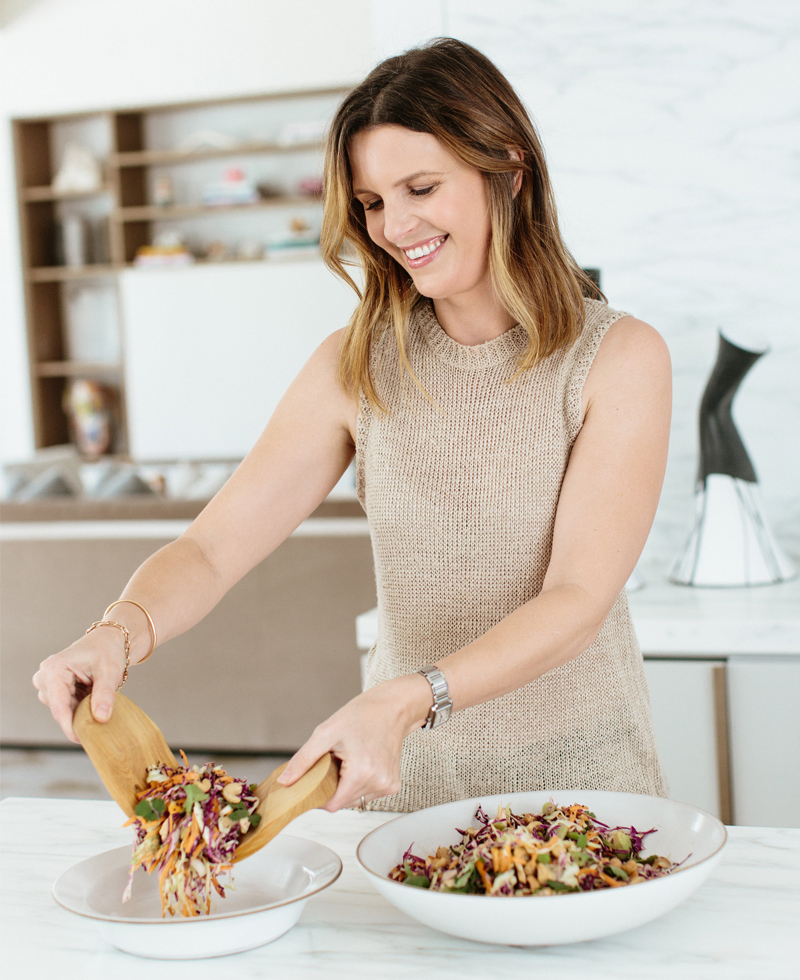 Candace Nelson
is the definition of a well-rounded woman. The financial analyst turned pastry chef started a national cupcake craze with the opening of
Sprinkles Cupcakes
in 2005, and she isn't slowing down. If the success of Sprinkles is any indication, Candace's latest venture (Brentwood's new Neapolitan-Style eatery,
Pizzana
) is sure to evolve into a mainstay for locals and tourists alike.
We can't think of a more iconic duo than pizza and cupcakes, but a daily indulgence isn't exactly sustainable. Candace's diet is a far cry from the sugar-laden confections she's come to be known for, favoring the plant-based and protein-rich. We stopped by her kitchen for a taste of the magic that ensues whenever Candace is cooking. Her rendition of a Thai chicken salad is one of her favorites for a quick dinner, easy to make with rotisserie chicken and perfectly paired with a creamy peanut dressing.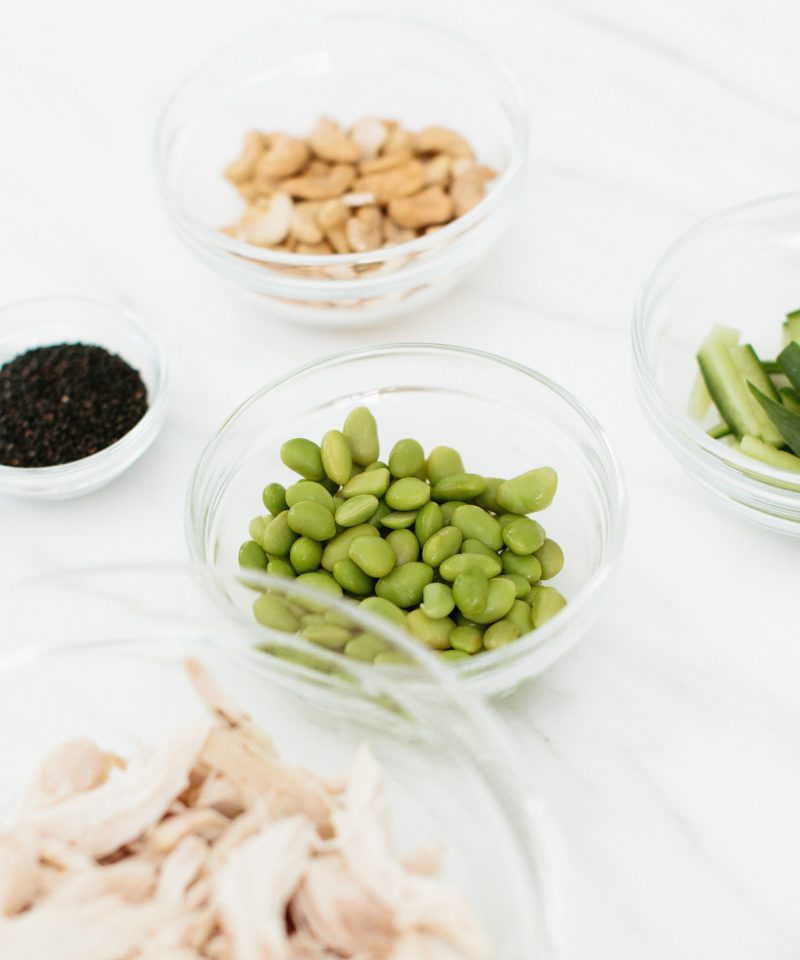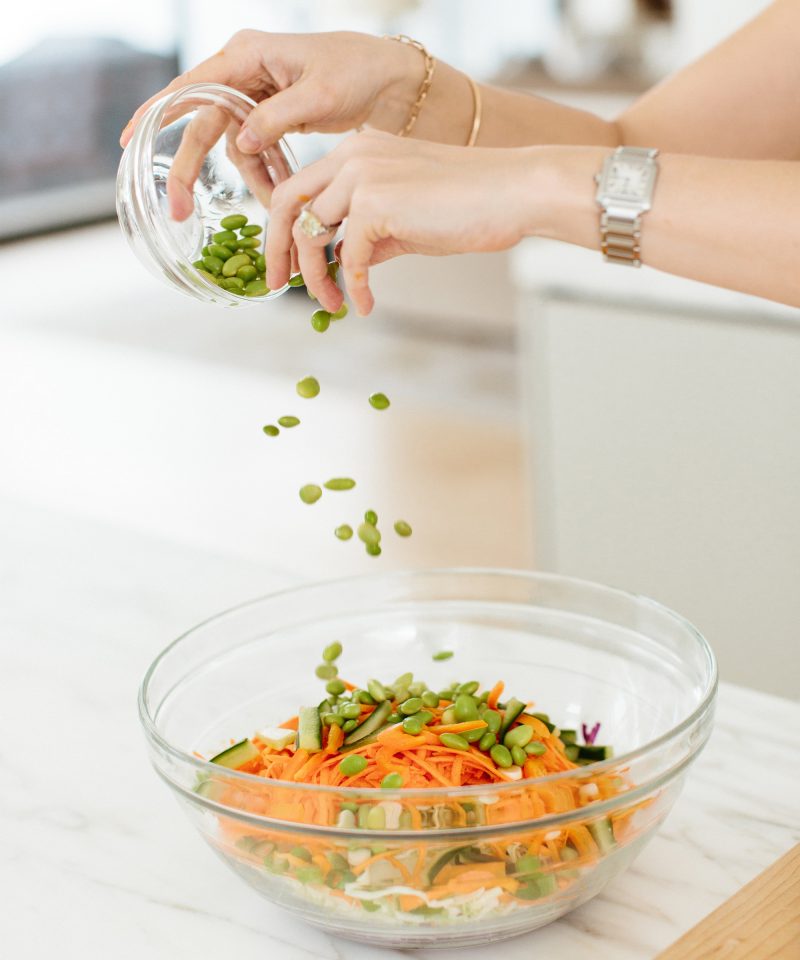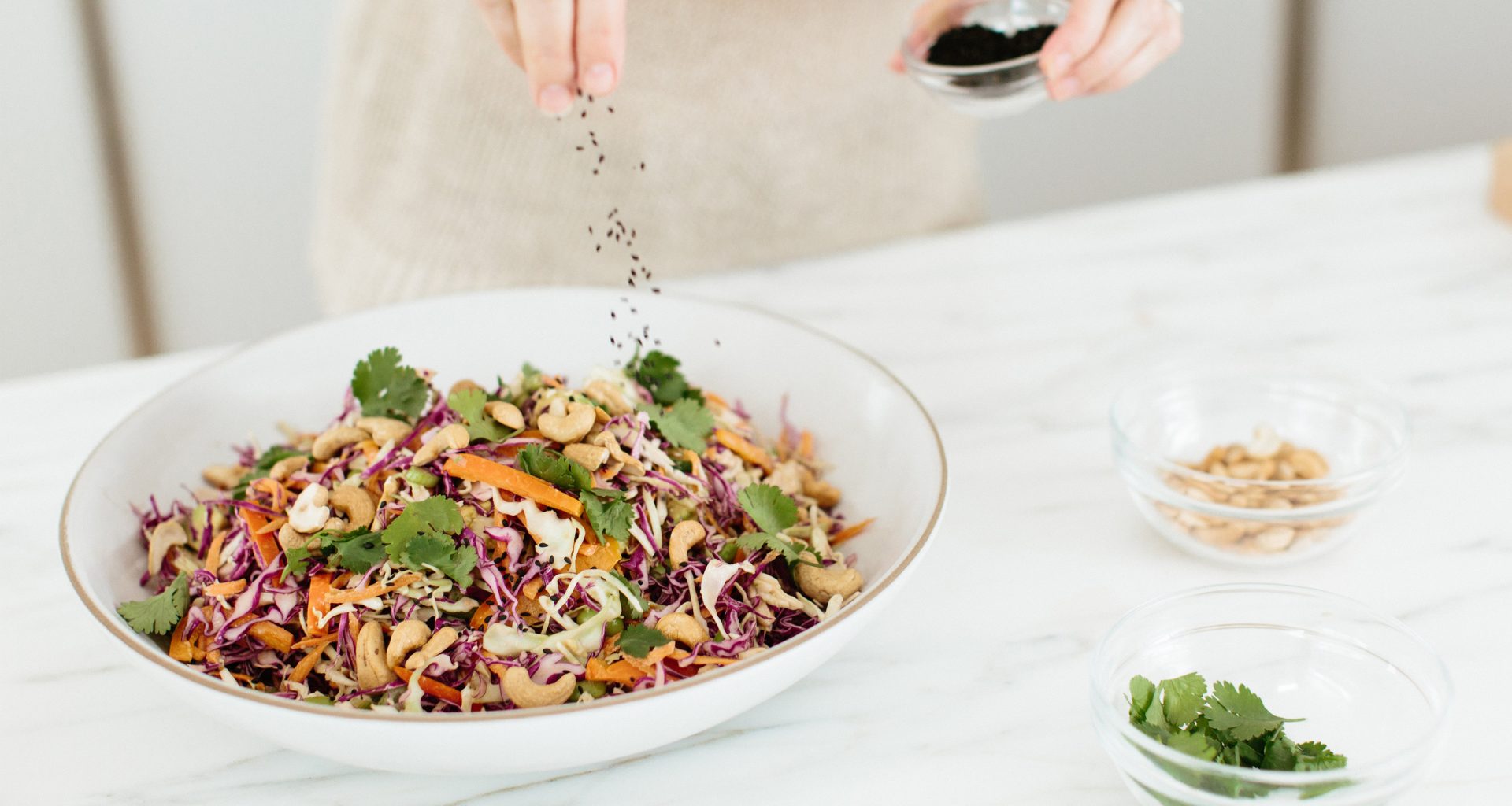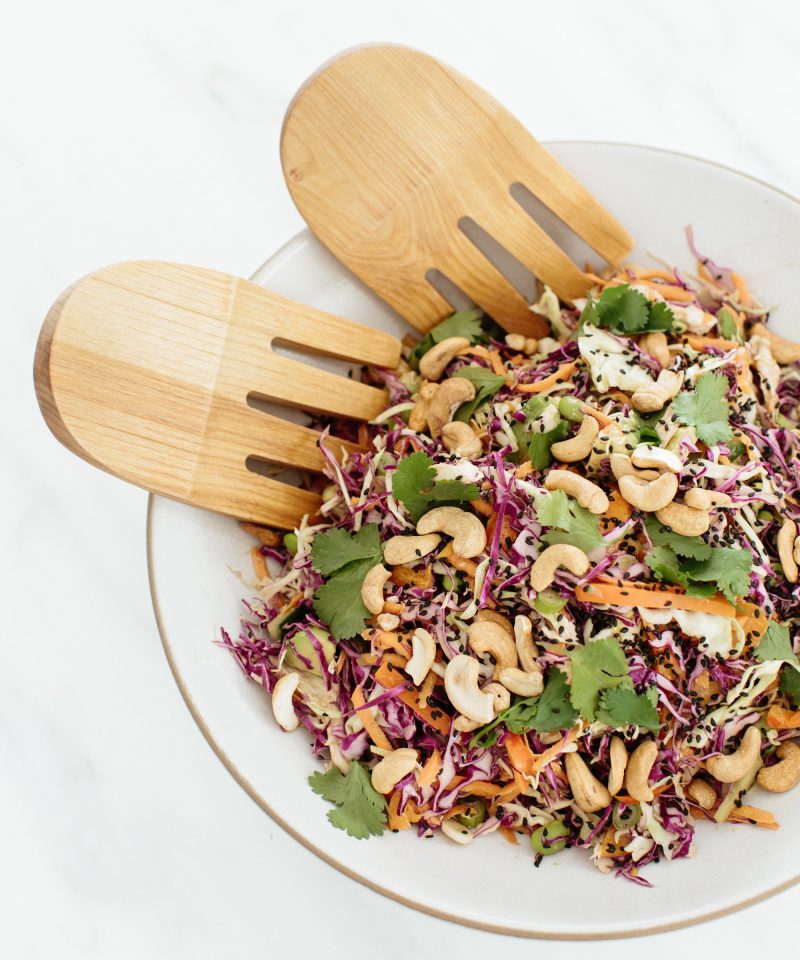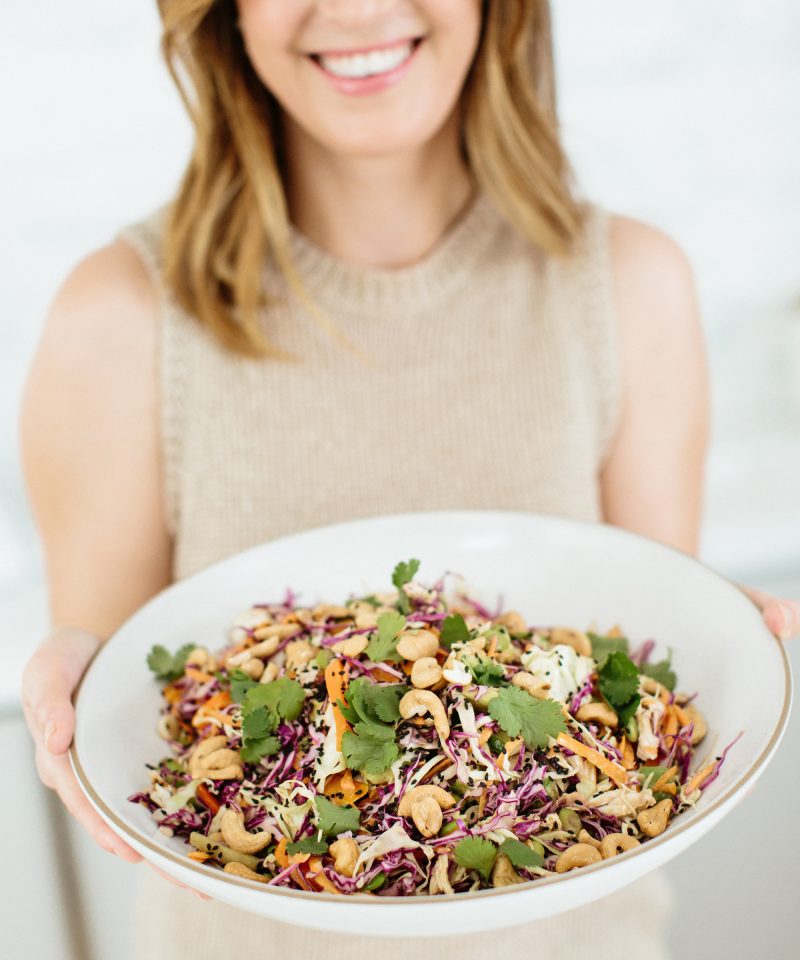 Candace Nelson's Thai Chicken Salad
Recipe
Candace Nelson's Thai Chicken Salad
Ingredients for the Salad
1 rotisserie or roast chicken shredded
2 carrots shredded on box grater or in food processor
1/2 head small green cabbage shredded on mandolin
1/2 head small red cabbage shredded on mandolin
1/2 bell pepper sliced thin

1/2 cup

118 ml

Persian cucumber cut into matchsticks or peeled and quartered

1/2 cup

118 ml

green onions white and some of the light green (not the ends)
1 avocado sliced & more for garnish

1/2 cup

118 ml

fresh cilantro leaves and more for garnish
Ingredients for the Garnish
1 tbsp black sesame seeds
Ingredients for the Thai Peanut Dressing
2/3 cup

158 ml

crunchy peanut butter
1/2 cup water
1 tsp fish sauce
2 tbsp toasted sesame oil
2 tbsp grapeseed oil
4 tbsp rice vinegar
4 tbsp Bragg Liquid Aminos or soy sauce
3 cloves garlic minced
2 tsp lime juice
2 large pinches salt or to taste
2 tbsp agave or honey
Instructions for the salad
Mix together all salad ingredients with dressing until coated. Sprinkle with black sesame seeds and then garnish with the extra chopped avocado, cilantro, edamame and cashews.
Instructions for the dressing
Add all ingredients to vitamix blender and emulsify.
Photos by Nicki Sebastian