Food & Drink
Fluke Ceviche with Alison Cayne of The Haven's Kitchen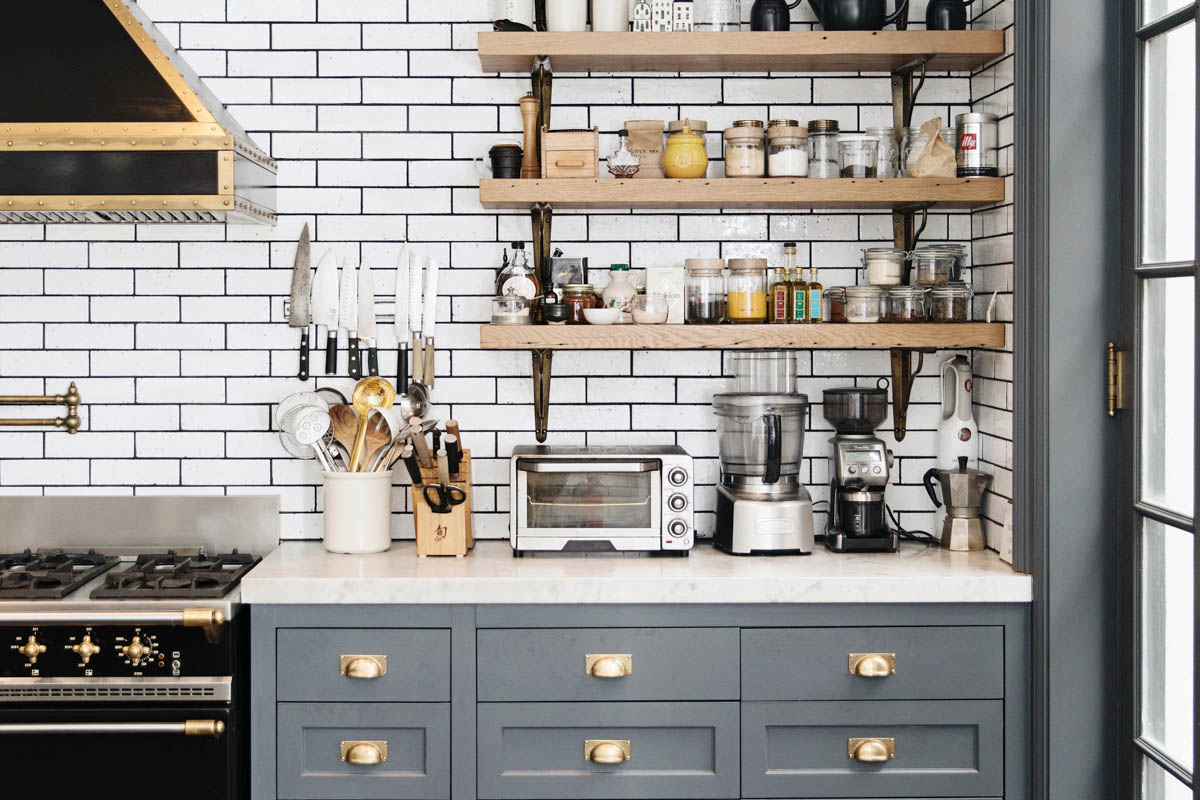 Alison Cayne opened West Village cooking school The Haven's Kitchen with a mission to educate people on how deciding what food to buy, eat and cook can affect the environment, society, and the relationships in our daily lives. Since 2012, Alison Cayne has brought the beauty of fresh, sustainable, and seasonal ingredients to her lauded cooking classes. The Haven's Kitchen has since expanded to include a café, private event services, culinary consulting, and their own line of pantry essentials. Haven's Kitchen Sauces are conveniently packaged, delicious, and easily accessible for every type of home cooking. Last year, Alison released her first cookbook, The Haven's Kitchen Cooking School. With a bevy of quick lunches, family-friendly meals, and dinner party favorites, the cookbook is a compendium of recipes and key techniques to make cooking easy, fun, and approachable for all. 
The entrepreneur, chef, and mother of five shared her recipe for Fluke Ceviche with Winter Citrus. With a mix of oranges and oro blanco grapefruit, this refreshing dish is a perfect teaser to spring and summer. We love it with chips or on a tostada as a quick snack or crowd-pleasing appetizer. XXJKE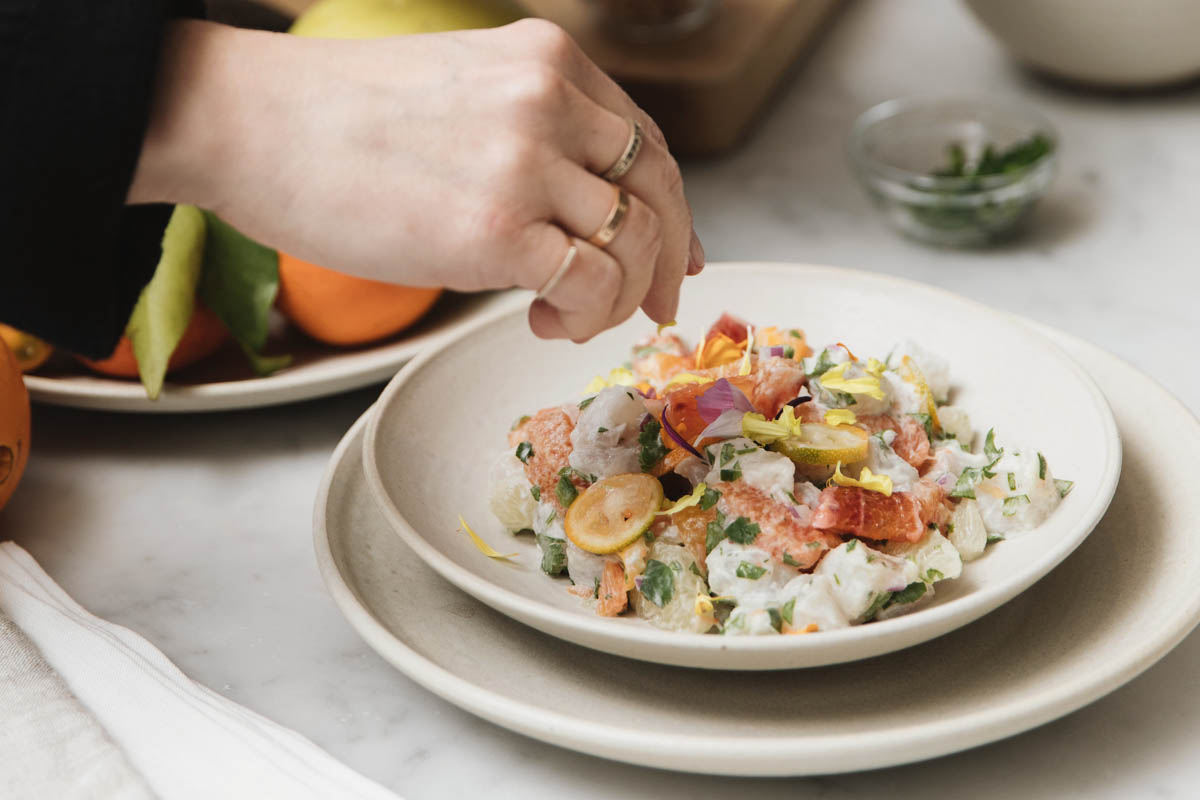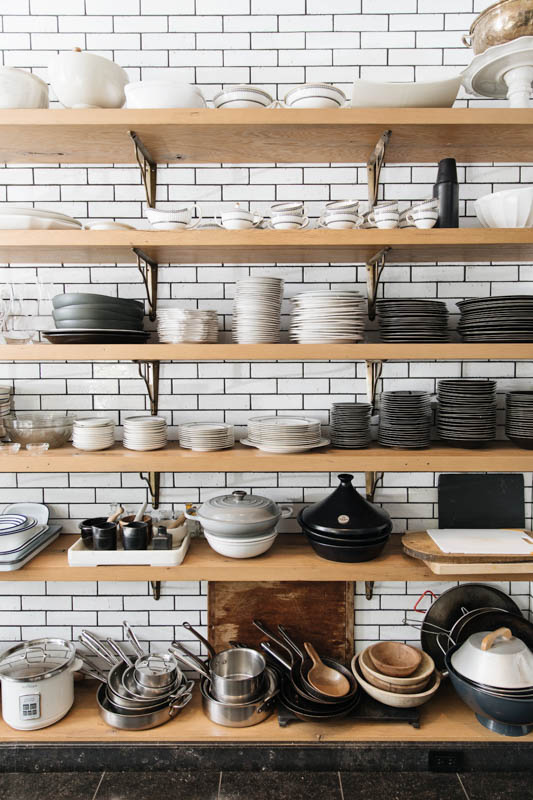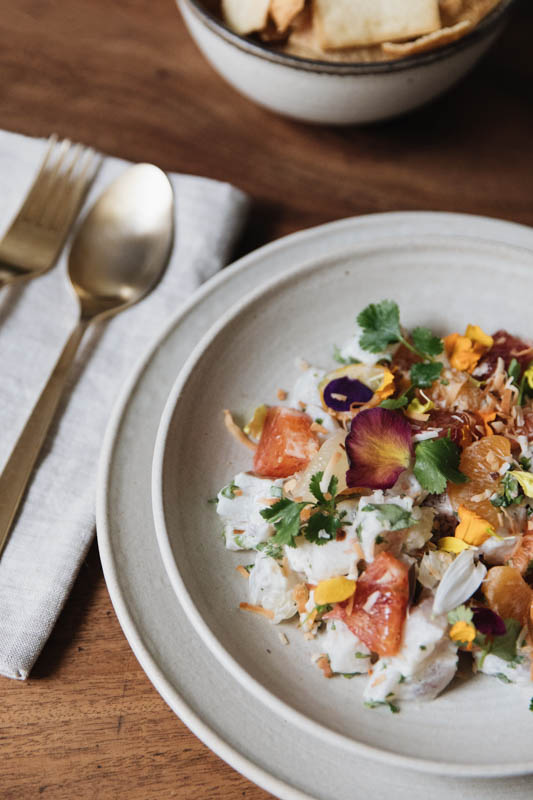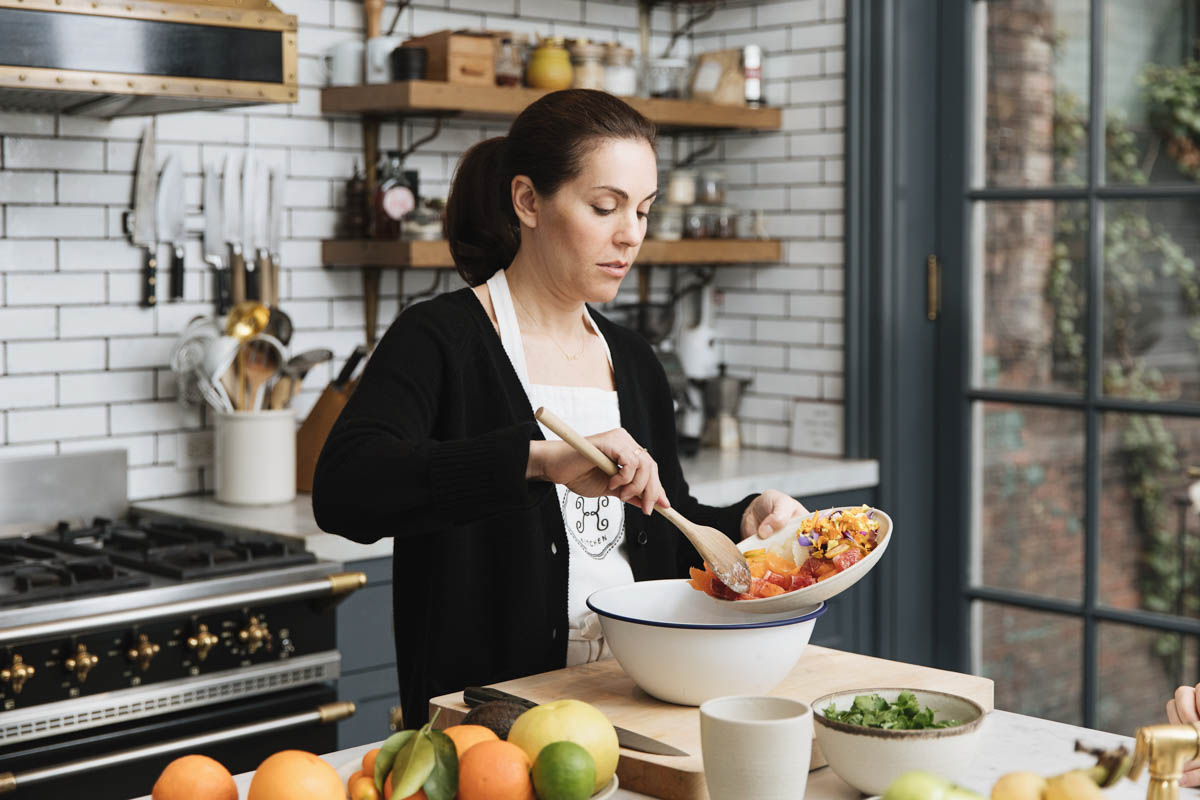 Fluke Ceviche with Winter Citrus & Coconut Flakes
Recipe
Fluke Ceviche with Winter Citrus & Coconut Flakes
Ingredients
2 lb

1 kg

fluke (or other white fish, such as bass or snapper) whatever is freshest at the market

1 cup

237 ml

lime juice freshly squeezed
1 large pinch sea salt

1 cup

237 ml

coconut milk
1 small red onion diced
1 jalapeno chili seeds removed and diced
1/2 bunch cilantro chopped
1 cara cara orange supremed
2 kumquats thinly sliced
toasted coconut flakes and edible flowers to garnish
Ask your fish monger to fillet the fish, and remove bones and skin. Or do yourself and cut the fillets into a medium dice.
Combine the fish, lime juice and salt in a bowl and marinate the fish, in the refrigerator for 20 to 30 minutes. The fish should look opaque all the way through.
When you take the fish out of the fridge, pour out about 1/2 of the liquid. Add in the coconut milk, onion, chili, cilantro and citrus. Taste for seasoning and garnish with toasted coconut flakes and flowers.