Entertaining
Floral Encyclopedia with Moon Canyon: A Wild Fall Bouquet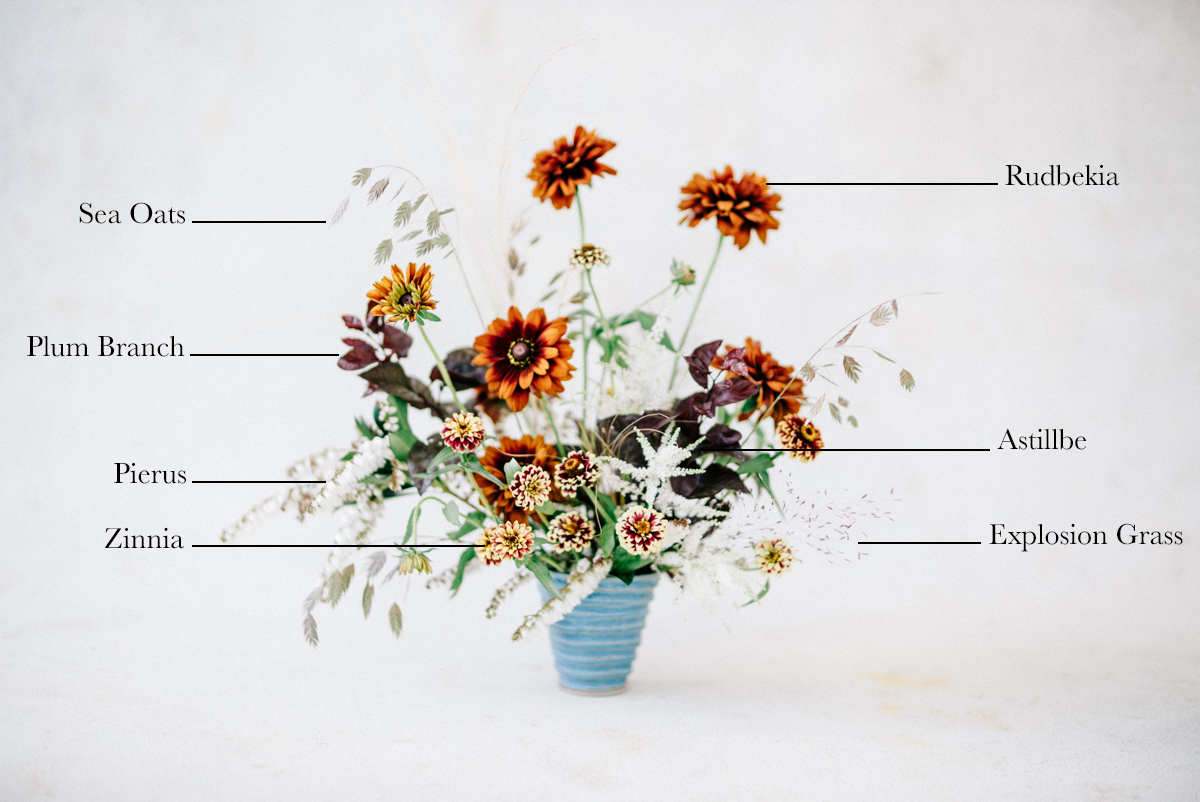 This is such a lovely time to go to the flower market, with autumn's rich colors and interesting textures really starting to fill out the stalls. Whether you're headed to your local market this weekend, or simply want to gather floral inspiration for your next party, this arrangement by Kristen Caissie of Moon Canyon is worth recreating. I love that it feels distinctly autumnal without being too heavy, and that is has a wild, field-grown charm to it. Learn about the different elements in the arrangement, and see them up close, below. XXJKE
Pierus — Also known as "Fetterbushes" this evergreen shrub produces beautiful greenery and tiny, cascading bell-shaped flowers in shades of pink and white. 
Explosion Grass — These airy flower plumes add a wild charm to arrangements that feel too stiff. While delicate in appearance, they dry out exceptionally well. 
Astilbe — A perennial with beautiful, showy flowers atop glossy, fern–like foliage, Astilbe may look delicate, but it is actually quite resilient.   
Zinnia — A relative of the sunflower, within the daisy family, zinnia is a solitary, long-stemmed flower that comes in a wide range of bright, bold colors and shapes.  
Rudbeckia — Rudbeckia (also known as black-eyed Susans) feature petals in shades of yellow or orange—and sometimes russet, bronze and mahogany tones—with a dark center seed head.
Sea Oats — This tall subtropical grass grows in coastal areas and has large seed heads that turn golden brown in the late summer, resembling dried oats.  
Plum Branch — While the plum tree's fragrant pink blossoms typically get the most attention, the tree's deep purple leaves can be equally striking in an arrangement.