Entertaining
Floral Encyclopedia with Moon Canyon: A Fragrant Spring Bouquet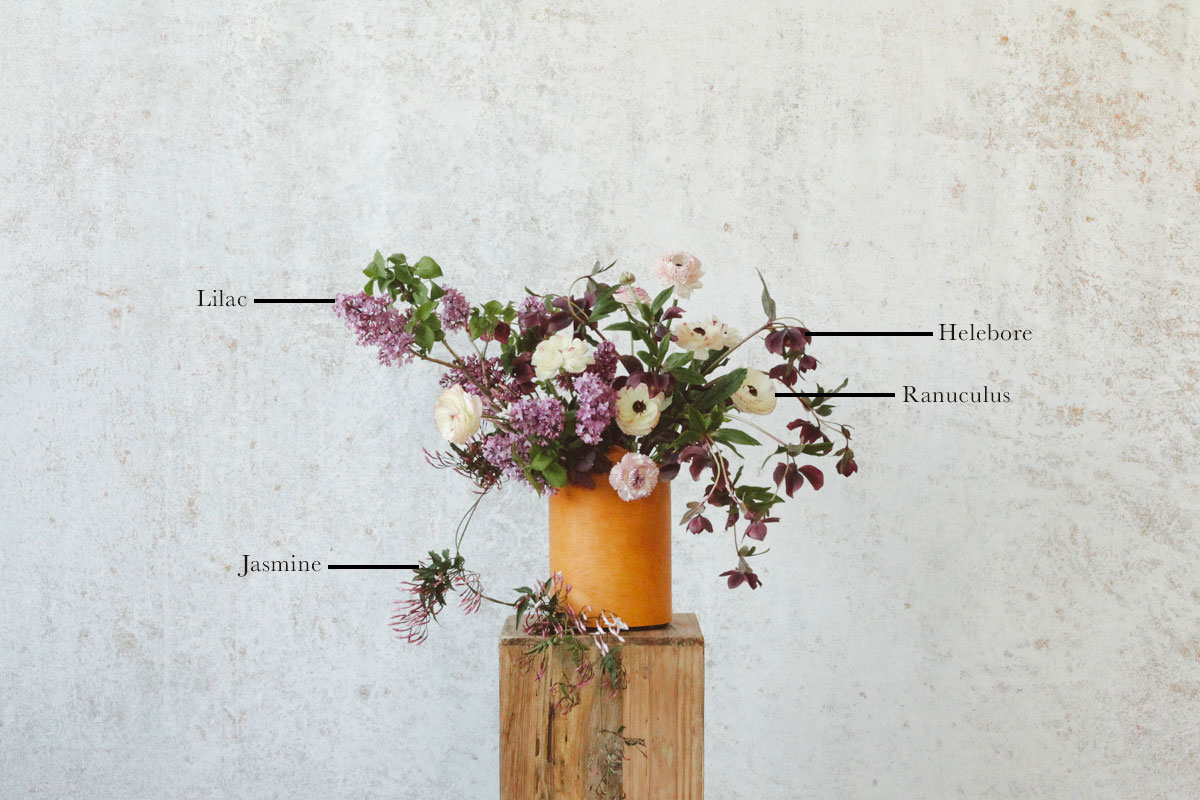 This beautiful bouquet from the talented Kristen Caissie of Moon Canyon is everything you want in a spring floral arrangement; an abundance of petals, feminine colors, and a delicately sweet fragrance. I love how the strong, sculptural leather Made Solid vase Kristen used brings the bouquet back down to earth while allowing the materials to twist and turn freely. This just proves that the vessel you choose to display your stems can be just as impactful as the materials themselves! I also think this arrangement is a lesson in "less is more"; it's comprised of just four florals and yet it has a very lush, statement-making presence. Classic spring flowers really are the best in that way. XXJKE
Lilac – These classic spring-flowering shrubs produce abundant, colorful flower clusters (blue, lavender, pink, red, purple, yellow, or white, depending on the variety) with a sweet fragrance.
Ranunculus— Prized for their delicate lacy leaves and heavily ruffled petals, this is a genus that comes in a plethora of vivid shades and can bloom from late winter to early summer.
Hellebore— A late winter–flowering perennial hailing from the Ranunculaceae family with an unusual saucer shape, eye-catching speckling, and contrasting yellow color in the middle.
Jasmine — A genus of shrubs and vines in the olive family, Jasmine is known for its starry white blooms, which impart a beautiful fragrance. One popular species is Pink Jasmine, a.k.a. jasminum polyanthum, which is named after its bright pink buds.