Entertaining
Floral Encyclopedia with Moon Canyon: A Green Color Story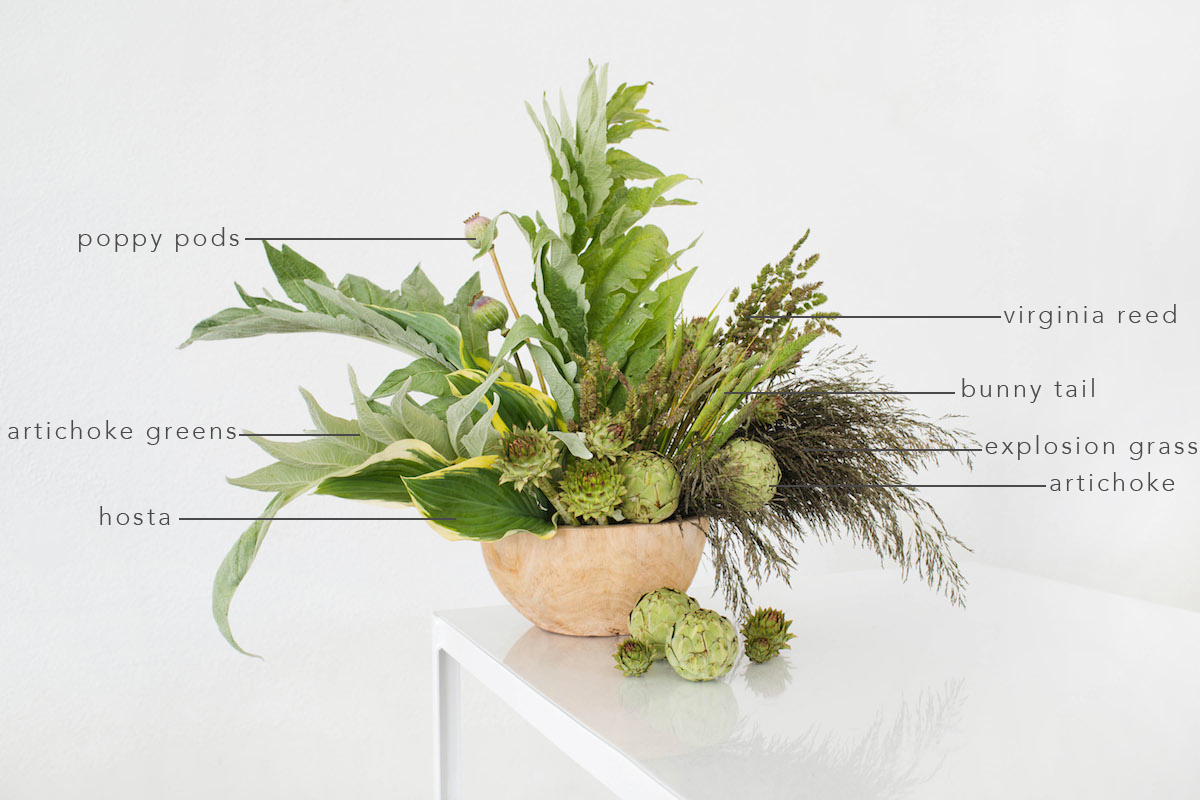 It's been some time since our last Floral Encyclopedia with the lovely Kristen Caissie of Moon Canyon (her Springtime and Citrus-inspired arrangements seen here). For our most recent edition, Kristen once again created a stunning display – this time featuring a green color story – and helped us put a name to the elements she used. See below for all the details. XXJKE
Virginia Reed – A tall perennial grass-like plant, found in wetlands.
Bunny Tail – This ornamental annual grass features a spiky head that resembles a rabbit's tail.
Explosion Grass – An annual grass featuring airy plumes that seem to burst from the center of the plant, explosion grass serves as an excellent filler in arrangements and bouquets.
Artichoke – A variety of a species of thistle, this edible portion of the artichoke plant consists of the flower buds before the flowers come into bloom.
Hosta – A genus of plants often referred to as plantain lilies and occasionally by the Japanese name giboshi, hosta are widely cultivated as shade-tolerant foliage plants.
Artichoke Greens – Greens found on the stalk of the artichoke plant.
Poppy Pods – Pods of the poppy, a flowering plant of herbaceous Papaveraceae family, often grown for their colorful blooms.