Wellness
Find Your Perfect Lip Color with LA-Based Kosas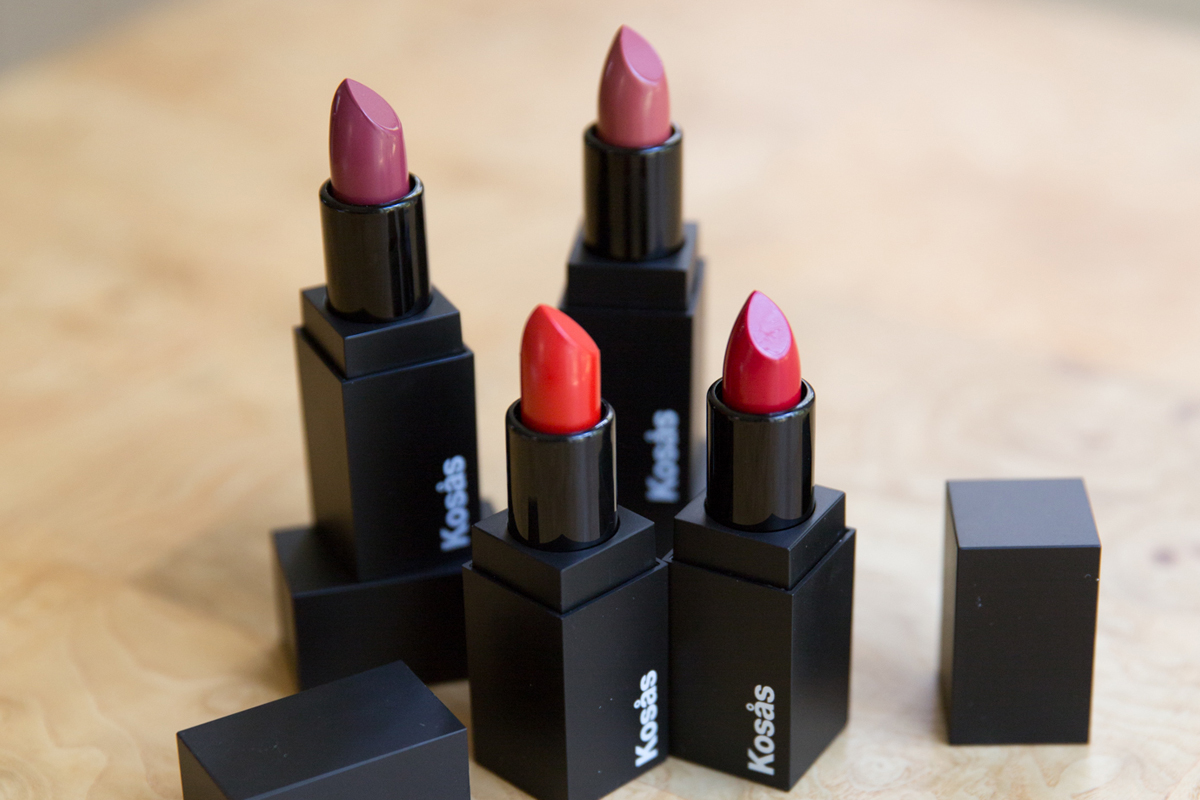 Finding the perfect everyday lip color—one that brings out your natural beauty and feels good to wear—is quite the task. Minimalist makeup line Kosas, which launched just under a year ago, is helping to solve the problem. The line's founder, Sheena Yaitanes, is a painter with a science background who felt like, for as many products were on the market, few were flattering and also comfortable on the skin. Yaitanes started mixing acrylic paints to find nudes that didn't feel flat, and reds and pinks that weren't too loud for their own good. She then focused on refining the formulas, achieving non-drying mattes and buildable stains that don't just sit on top of skin. Kosas lipsticks are free of parabens, phthalates, and sulfates and include healing ingredients like green tea, rosehip, and grape seed oils that give the formulas a natural feel. Learn a little bit more about this beautiful line from Sheena herself, below. XXJKE
Rip & Tan: Why did you start Kosas? How is it different than other beauty brands?

Sheena Yaitanes: I believed there was a way to make great beauty easy for everyone. Brands can have a lot of product offerings to wade through. We keep the collection tight. 
Rip & Tan: How did you come up with the formulas? What ingredients did you avoid?

SY: The goal of the formula was to deliver high impact color with a totally comfortable finish. We used ingredients that would satisfy those ends and avoided anything that wouldn't.
Rip & Tan: How did you land on the 8 final shades for the collection? What boxes did you want to check and how did you know you were done?
SY: Each shade has its own personality. The shades are sort of like a collection of moods. There are some boxes to check, but there is also an intuitive side to creating the shades. Ultimately we would ask, "Do I look better with this lipstick on that I do with it off." The answer has to be yes for every single shade. 
Rip & Tan: Which color in the collection has been the most popular and why? 
SY: The lighter nudes tend to be most popular. I think these simple shades are the hardest to nail, but they're the most useful. They're your everyday shades. Like a great t-shirt. It always makes sense to invest in something you're going to wear on a regular basis.
Rip & Tan: What color do you wear the most often and how do you wear it? 
SY: I wear Rosewater and Royal the most, but I have a lot more fun on the days that I wear brighter shades like Electra and Thrillest. 
Rip & Tan: What beauty brands other than your own do you admire and love using? 
SY: I love beauty in general so I can always find something amazing from any line.
I recently started using Jane Iredale's BB cream and I adore it. I love Cle de Peau's concealer, Chanel blush, YSL mascara, Henne Organics lip balm, LVX nail polish, and MAC's Mineralize lineup.
For skincare, I love Bioderma, Embryolisse, and Avene. Also, Klurskin has amazing serums. 
Rip & Tan: How will you grow Kosas over the next few seasons or years?  
SY: We are working to create all the essentials for a clean, sophisticated makeup look. There is nothing I love more than creating the products. It's pure joy.