Entertaining
Farm Visit: Silver Lake Farms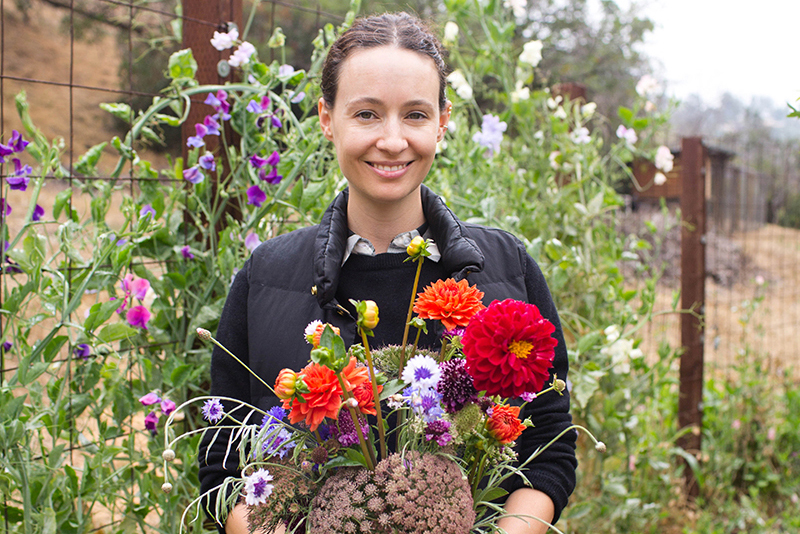 One of my favorite things is time spent in the garden. So when we recently had the opportunity to spend the morning at Silver Lake Farms, a flower farm, full service garden design and maintenance company, and floral design studio, I was over the moon. Founded by grower, instructor and champion of urban agriculture Tara Kolla, Silver Lake Farms has over a decade of experience in the Slow Flower movement – a commitment to supporting local flower farms and farmers who grow using sustainable and organic practices. And the farm itself (as well as the arrangements they create and the gardens they design for others): incredible.
For our visit, we were joined by Tara, Juliah Thrift (who manages the Horticulture and Gardening Division), and Ashley Crosswhite (who also assists in the gardens). They showed us around the gardens, explained their planting and growing techniques, and shared a wealth of information on the beauty and importance of urban agriculture. It was such a wonderful morning, and I left inspired to create even more with my flower gardens. Tara was kind enough to share a bit more about how they began, and what they do (including their amazing flower CSA), below. I hope you enjoy. XXJKE
R+T: Tell us about how Silver Lake Farms (your flower farm, garden design company, and floral design studio) came to be?
I launched Silver Lake Farms at the Silver Lake Farmers' Market selling bunches of fresh cut sweet pea flowers in the Spring of 2004. A few years earlier, not long after my husband – Beat – and I had bought a ½ acre property in Silverlake, I'd picked up an issue of Garden Design Magazine. There was a sweet pea flower on the cover. Inside, pages featured a lady in Maine who grew sweet peas and other cut flowers for a living. I thought: "I want to do that!" Having spent the previous 10 years running a busy PR boutique with film, TV and advertising clients like CANAL+ and MJZ, starting a flower farm in my backyard seemed more personally rewarding, less harried… I went back to school to learn about soil, farming, botany, horticulture and landscape design, and got totally hooked.
I started making compost for the farm; we planted an orchard, created a vegetable garden, a small pond, and replaced every bit of lawn there was with drought tolerant trees and shrubs. Every plant selected had to be useful – that was my golden rule. People heard about what we were doing and started hiring us to transform their outdoor spaces into more productive ones. This is how the garden design business came about. One of our first jobs was designing an edible garden for award-winning baker and author, Kim Boyce. Then Jillian Dempsey hired us to plant and tend her expansive garden, and things kind of took off. Today we're managing the edible garden at the Natural History Museum.
The floral design studio came as a natural offshoot of the flower farm. I was already making bouquets on the spot at market, getting faster and more creative at designing in my hand. I love working with the assemblage of wildflowers, blooms, foliage and textures we grow at our two locations. Eco-conscious brides and event organizers started asking us to create floral pieces for their weddings and events. Our flowers are the perfect fit for themes that celebrate farm to table and contribute towards sustainable living, and we're thrilled that more and more event planners are interested in pairing local organic food with local organic flowers.
R+T: Can you share a bit about your commitment to sustainability and The Slow Flower movement (and what exactly that is) for our readers?
From day one, Silver Lake Farms has practiced sustainable growing methods and built a business ethos around sustainability, healthy environments, peace and community spirit. We are mindful of resources and minimizing waste. Our focus is soil health. We work with nature, letting it thrive. We let our plants develop at their own pace. We feed our soil with compost. We don't spray and we don't use chemicals. As a result, our plants are healthier, stronger and more robust. Blooms are more vivid, richer in color and more fragrant in scent. And because we grow so locally, when our flowers hit the shelves at Gjusta Bakery, Nickey Kehoe, Urban Radish, Valerie Echo Park and Zinc, they are super fresh and perfect. This is what the Slow Flower movement is all about: buying locally grown flowers.
R+T: Tell us about the importance of being an organic grower…
As urban farmers, we couldn't imagine growing any way other than organically! It's important to us to contribute what we can towards cleaner air, healthy urban soil and natural habits, especially in such a concrete city as LA. Quality in our product is also a top priority, and organic flowers just look and smell better. There's a glow about their beauty that only sun and nature can impart. Plus, they also last longer in the vase.
R+T: Much like fruits and vegetables, flower gardens require a good deal of tending…can you share some of the factors that must be taken into account, as well as some of your methods for creating the healthiest and most beautiful blooms?
Flower gardens require less attention than vegetable gardens. This is because the life span of flowering plants is longer than that of vegetables. The majority of our work in the field revolves around seeding, corralling and staking plants, feeding them with AAC – actively aerated compost teas, harvesting and weeding. We start everything we grow from seed or bulb. When we plant our seedlings out in the field we ignore all the rules and plant quite close together. We do this to shade the soil so it – and the roots below – stays cool. We don't mulch beds to save labor. We mulch all our pathways regularly with thick layers of chunky tree trimmings.
It's important to deadhead plants, which is the act of removing spent blooms. Doing this will promote longer plant life and give you more blooms. Some varieties of cut flowers that we grow, like snapdragons, zinnias, dahlias, sweet peas, require pinching, which is removing the growing tip to promote side shoot growth. We disbud some of our dahlias, which means removing some side buds to promote a larger central bud and bloom. A good July cut back will help perennials make it through hot summers.
R+T: Can you describe your growing calendar for the year?
In Southern California, you can pretty much grow cut flowers all year long. We start the spring season in August. August is bed prep time, when we loosen soil with a fork and add compost. We till sometimes, but not much, preferring not to grind soil particles down and destroy biology, which happens when you till. Then we start sowing seeds in September beginning with sweet peas and bulbs, and keep sowing every couple of months. January is a transition time when we are sowing the last of our spring crops and the first of our summer crops. February is full force into summer sowing but we don't start the sunflowers until later because the seeds don't take long to germinate. Dahlia tubers can go in the ground as early as March. You can even leave them in the ground, as long as you turn irrigation off over the winter.
R+T: Can you tell us how you go about creating the color scheme for your flower garden?
When it comes to floral design, tastemakers in the world of fashion, design and weddings influence what we decide to grow each season on the farm. America is currently producing some of the world's finest floral designers, but we're also looking at what's going on in Europe and Japan. I am personally influenced by fabrics and textiles, interior design, advertising … Also, since you can store and propagate corms and tubers, we invest in soft, classic and natural colors: whites, creams, nudes, corals, blushes and pastels – colors that never go out of style.
When it comes to designing cut flower gardens for clients, the first thing we take into account is the space and the feel we want to create. Blues, whites, greens and light colors in general add a sense of tranquility and serenity, but also serve to enlarge a space. Hot colors like reds, pinks, oranges and yellows create a sense of vibrancy and activity that pull in corners and draw the eye. Layering plants is important as well, blending forms and textures so a garden looks natural, light and airy.
R+T: A flower CSA?! Sign us up…and tell us all about it…
CSA stands for Community Supported Agriculture. When you join a CSA, you join a group of people committed to directly supporting a farm. It's really a very special relationship. A bond is formed between the farm and the community supporting it.
The CSA member advance purchases a share of the farmer's flowers. In our case, it's an advance purchase of 12 weeks' worth of flowers. Every week for the next 12 weeks the CSA member goes to nearest pickup hub to collect their flowers. Our pickup hubs are Nickey Kehoe, Valerie Echo Park and Zinc. The pickup at Nickey Kehoe and Zinc is on Fridays. Valerie Echo Park pickup is on Saturdays. You can pick up every other week if you want, there is that option. You can also split your share with a friend.
What do you get for signing up? A gorgeous bountiful vase ready arrangement filled with fresh quality flowers that will last a good week at least in the vase. Our goal is to reward our CSA shareholders' commitment and support with exceptional blooms that represent great value for money. We also help people make a connection. CSA members feel good about supporting a sustainable business that promotes urban agriculture, creates healthy, fertile environments, and provides green jobs.
R+T: Could you possibly choose a favorite flower (or combination of flowers)?
That's a hard one!
Tara: Right now my favorite combination is Giggles Dahlia, Dara Queen Anne's Lace and Robin Hood Dahlias.
Juliah: Right now my favorite combination is Dark Knight scabiosa, Cafe au Lait Dahlia, and Artemisia verlotiorum Lamotte.
R+T: What's new and next for Silver Lake Farms?
We have more wedding and event work in the pipeline, and some exciting retail projects underway. We recently collaborated with Beth Katz at Mt. Washington Pottery to create vases specially designed to showcase our flowers. Beth is such a gifted artist – it's an honor to be working with her. And we're working with Victoria Vu at Paper & Type to create a line of stationery inspired by what we grow.
I'm personally proud to be coaching and developing a unique pool of talent here at Silver Lake Farms – young female horticulturists focused on making it in L.A. city as urban farmers and farmer-florists. It's really a brand new kind of career path, and an extremely challenging one, so hats off to them! As long as Silver Lake Farms continues building flower sales and gardens, these ladies will have jobs. Yay!!
R+T: What is the most rewarding part of your work?
One of the most rewarding aspects of our work is harvesting that first flush of perfect blooms. After waiting the typical span of time between sowing and harvesting – three/four months in summer, four/five months in winter, nothing beats picking those first pretties.
I'd say another rewarding aspect, geeky as it may sound, is looking at a soil sample under the microscope and seeing all that biology whizzing around. It makes you wonder at the enormity of life itself. That same sense of infinity you feel when you look at stars above is what hits you when you look at healthy soil under a microscope and see how much life exists right here on the planet under your feet. It's up to us to take care of it. And when we do, and people appreciate it, well, that's hugely rewarding too.
Photos: Brittany Wood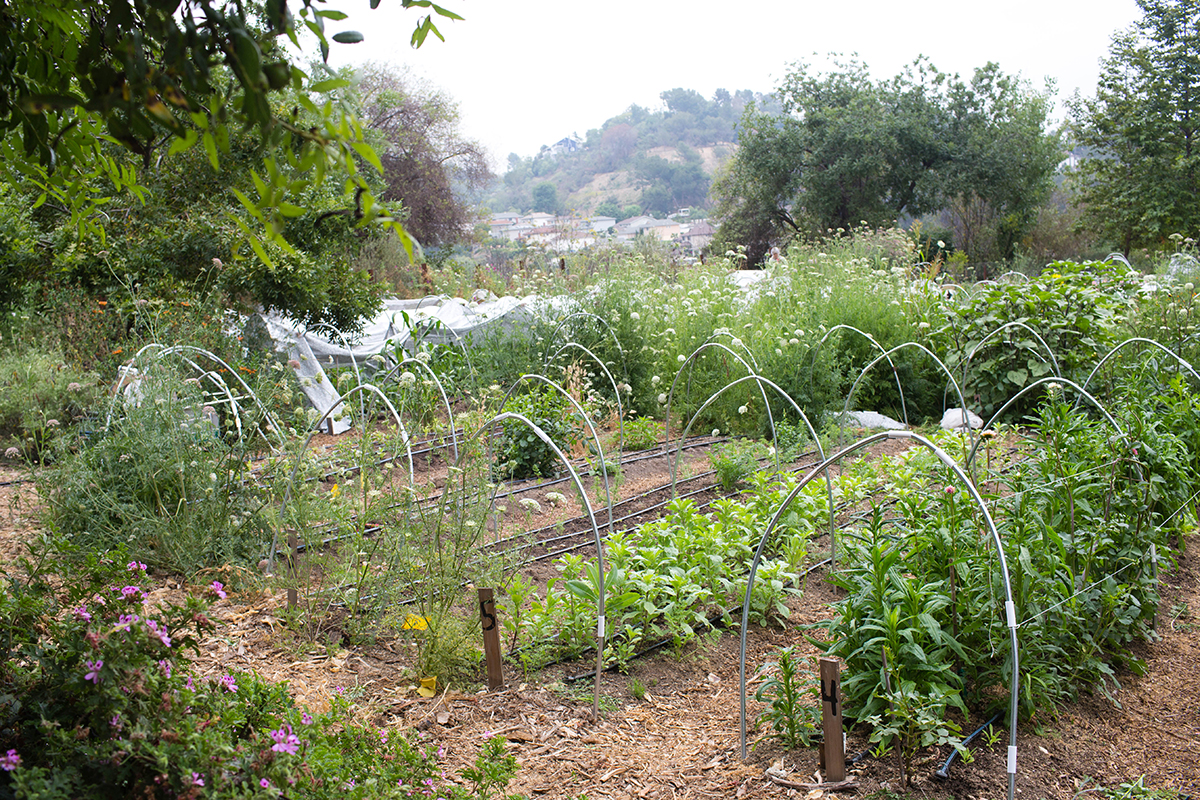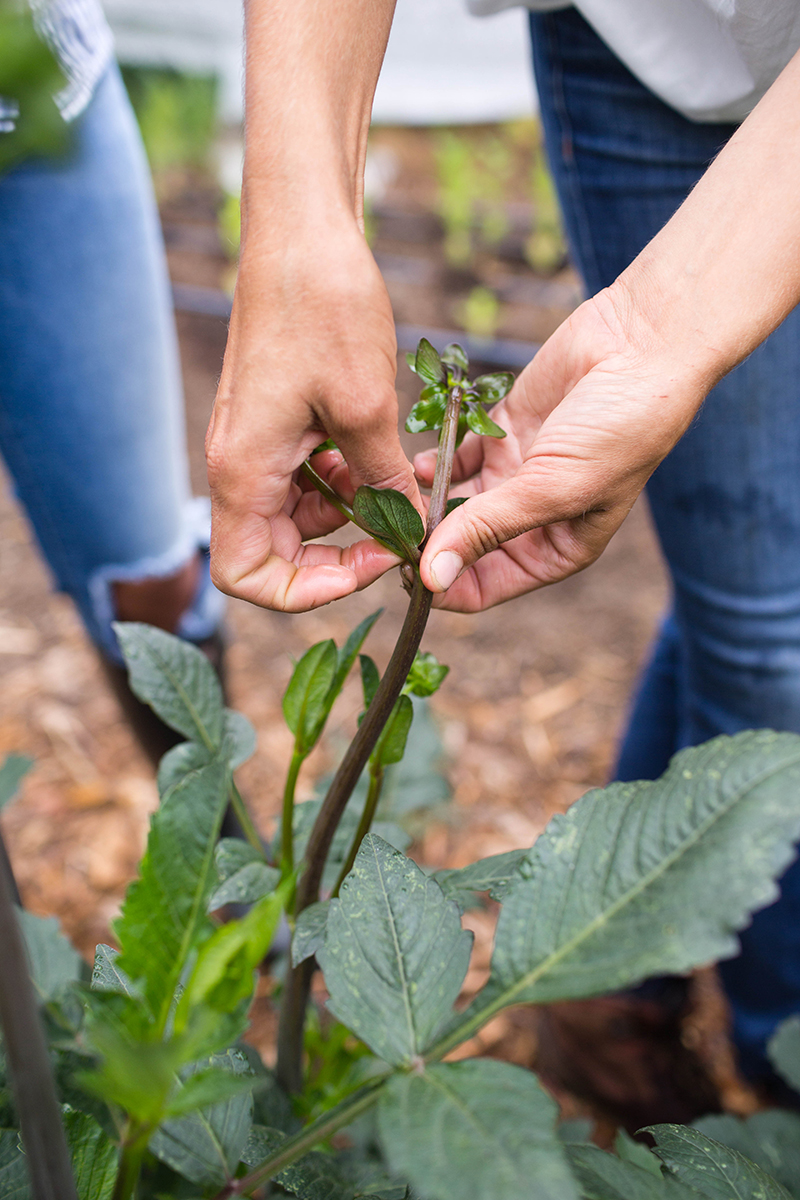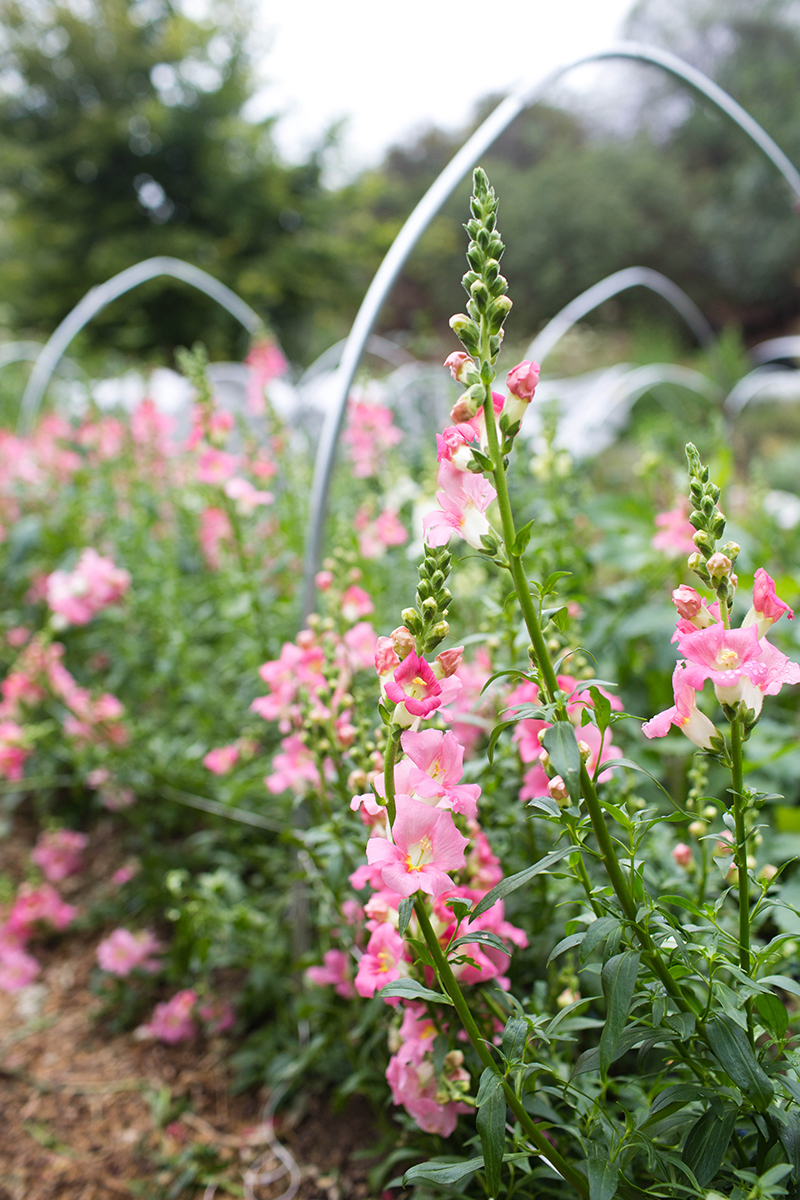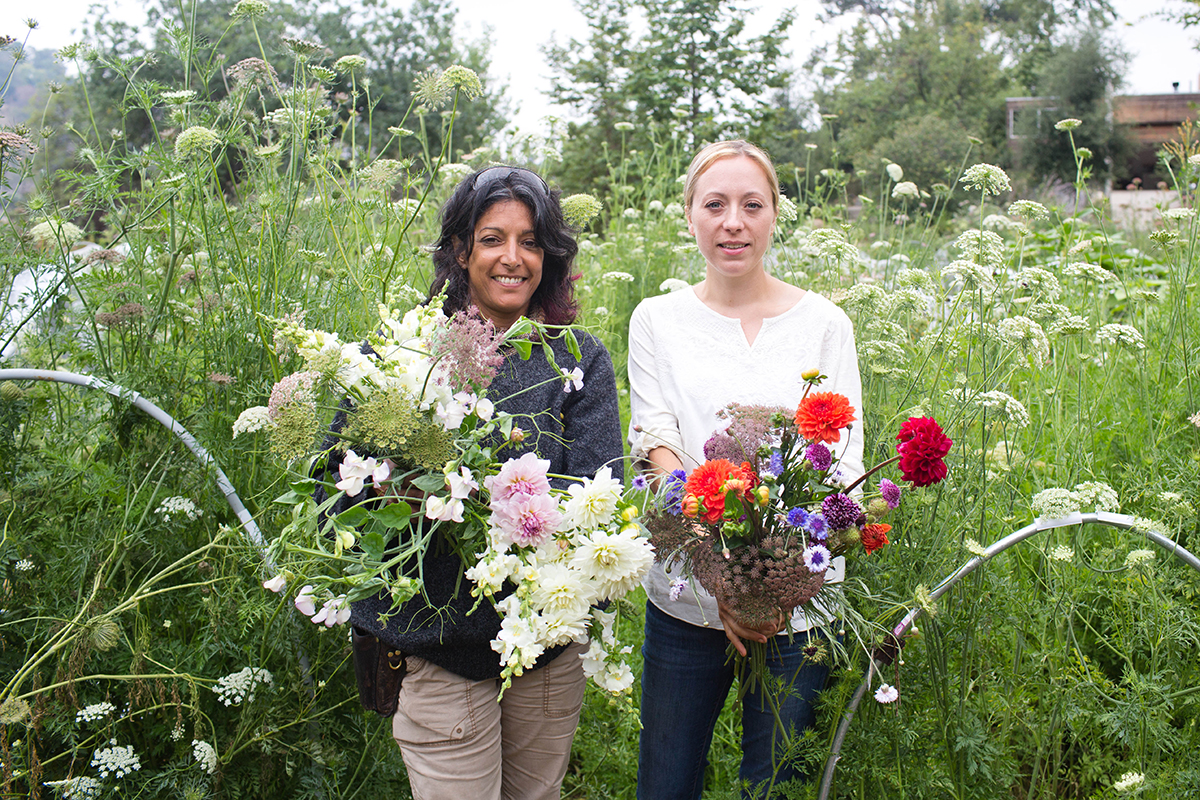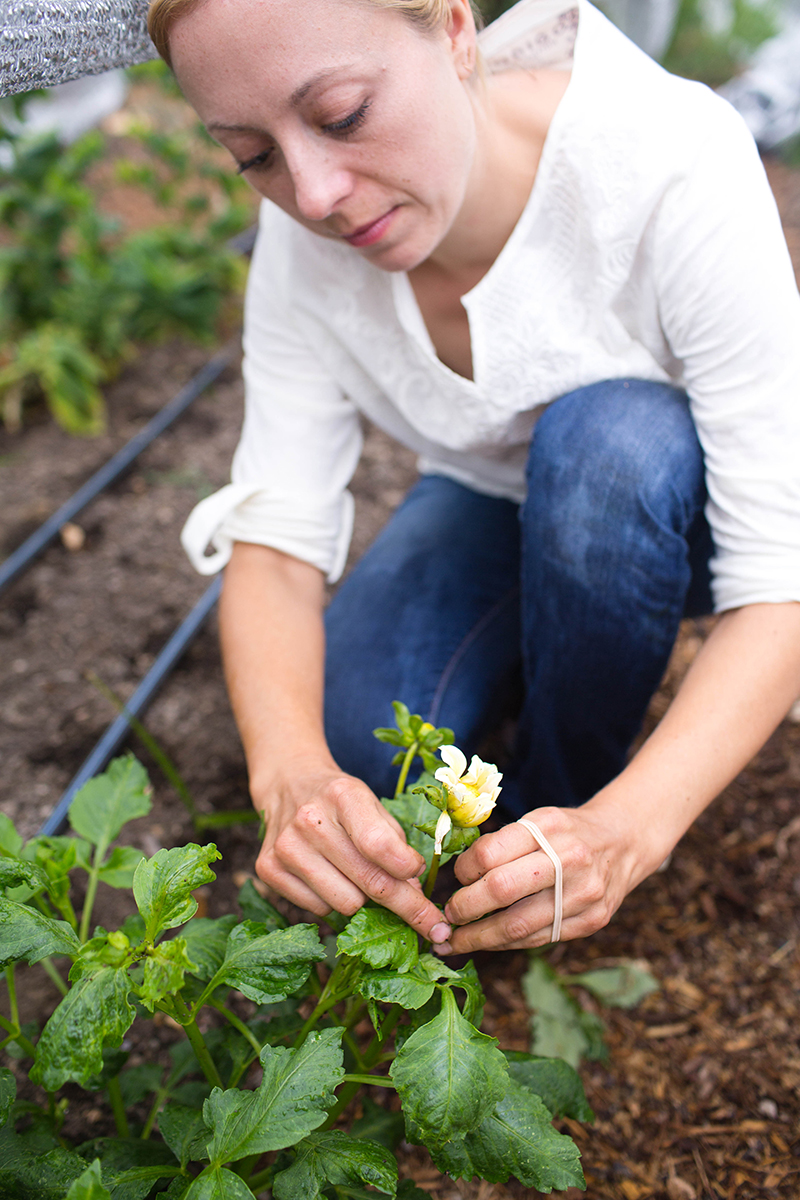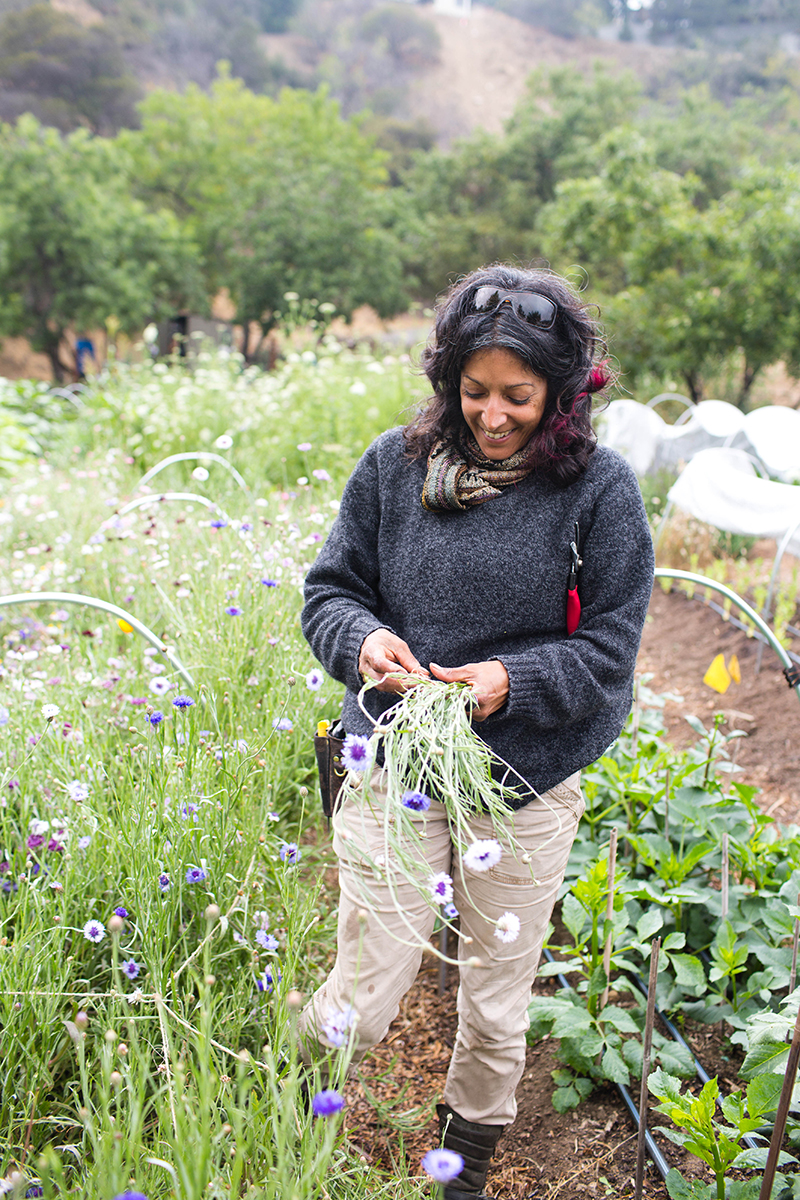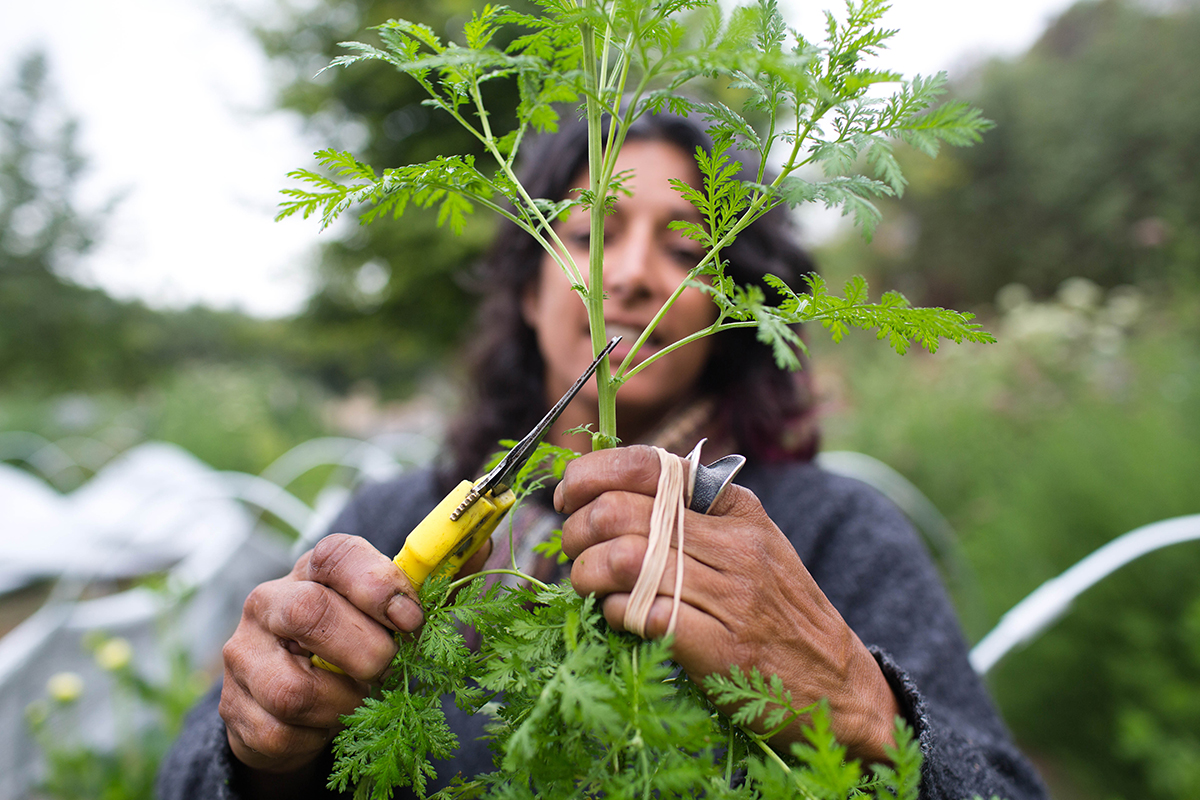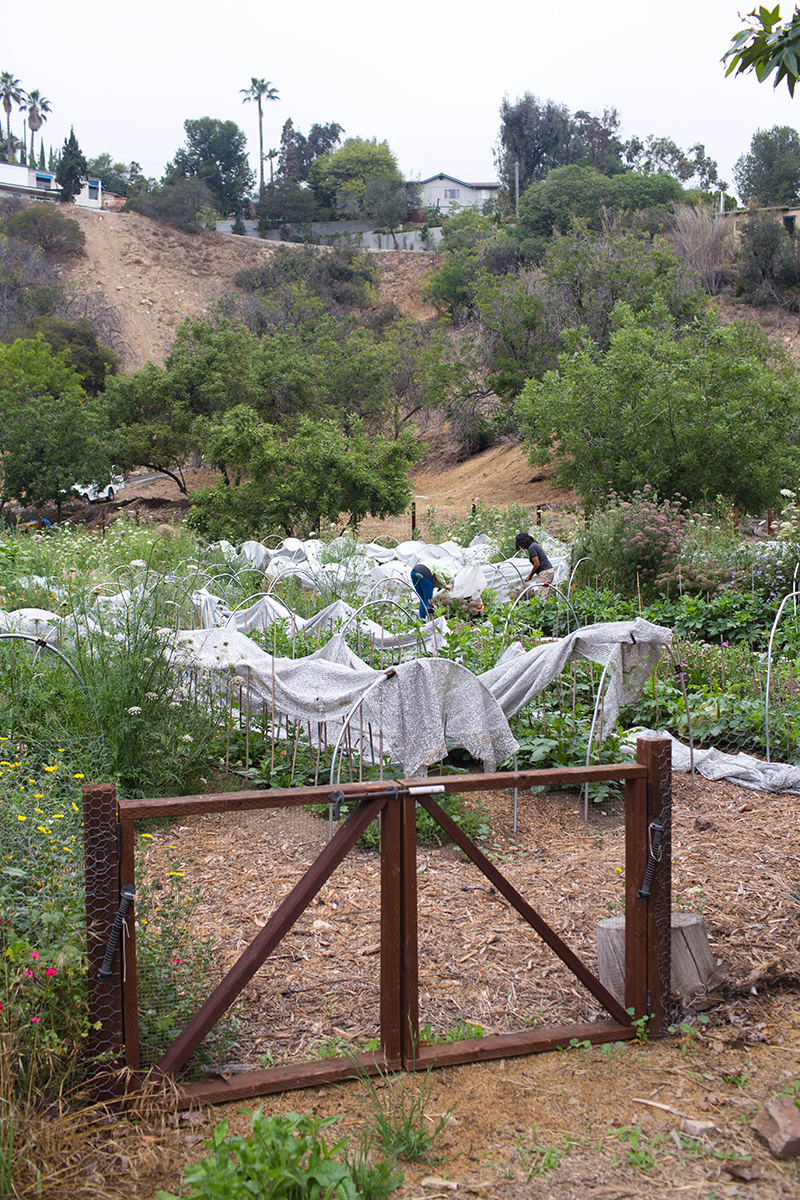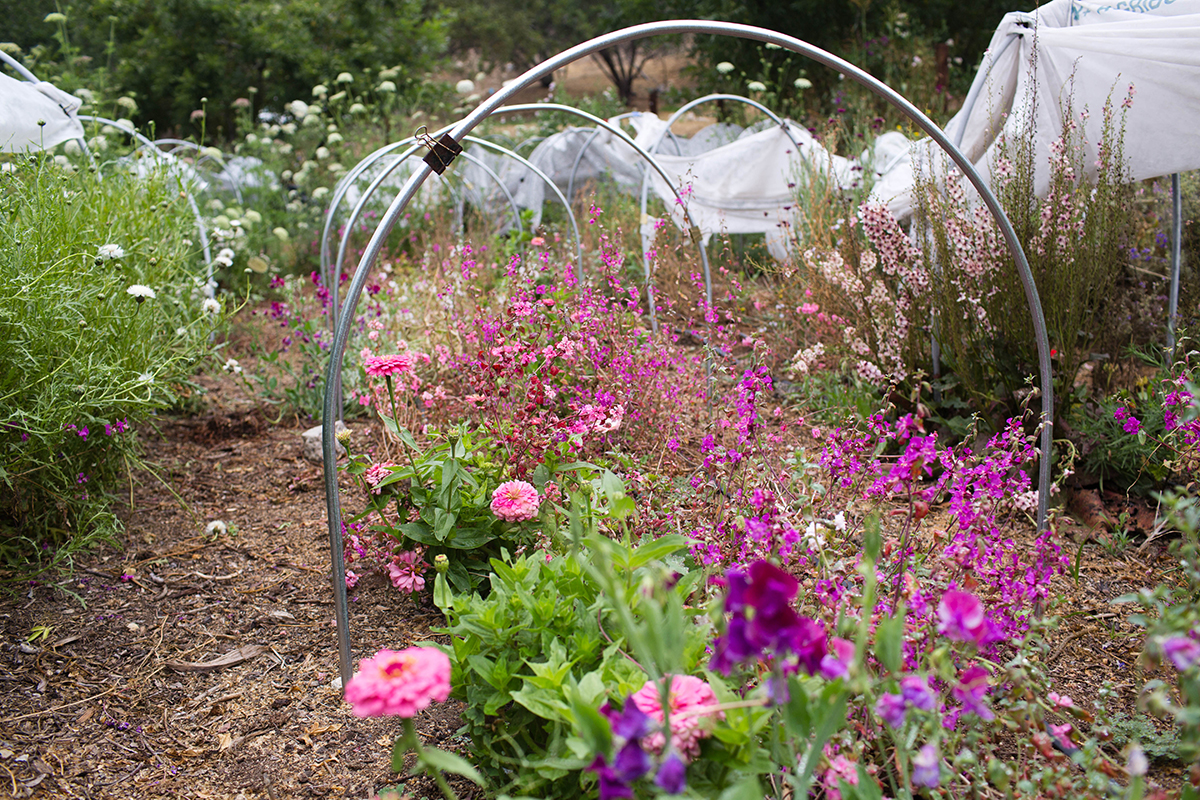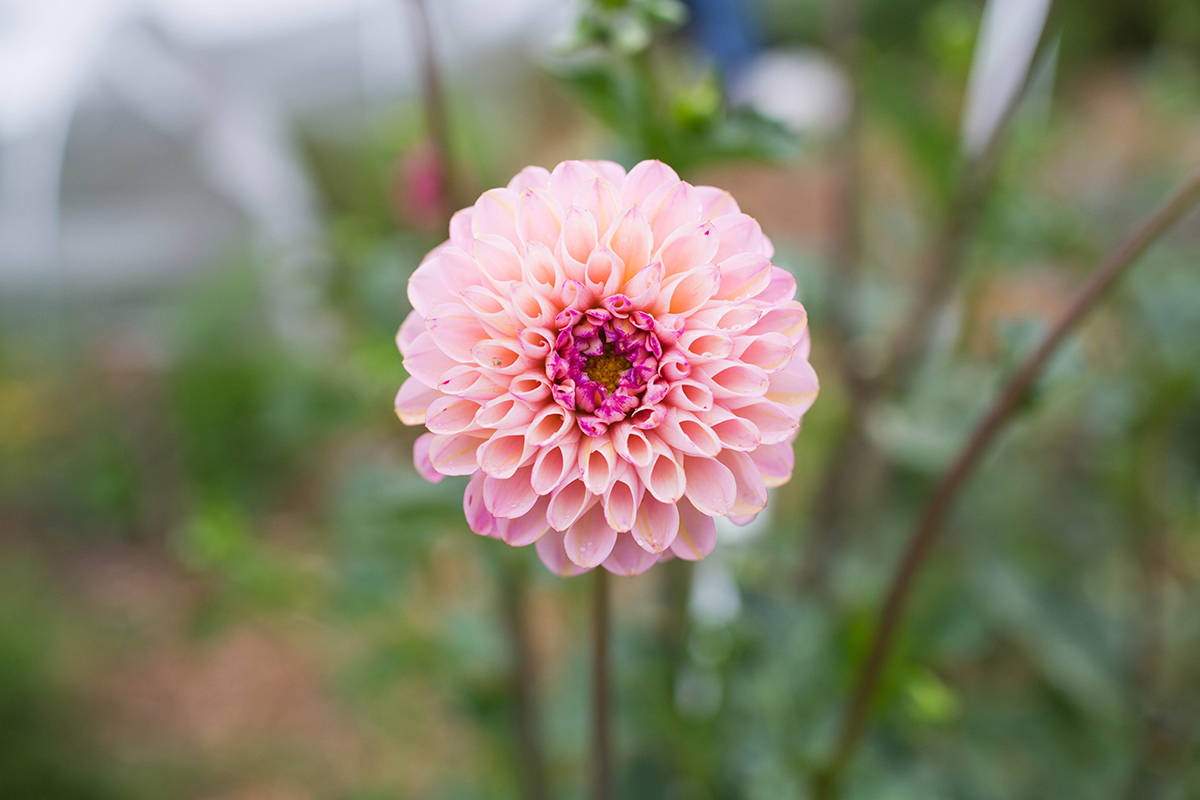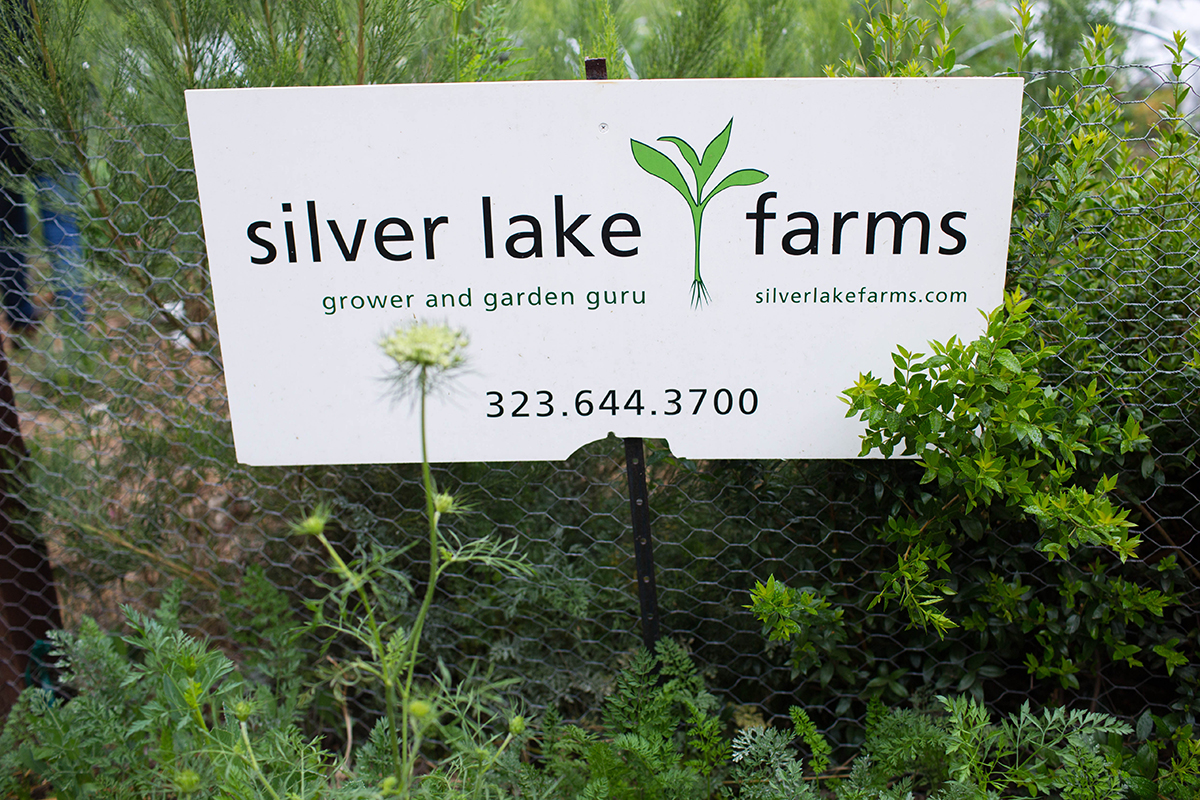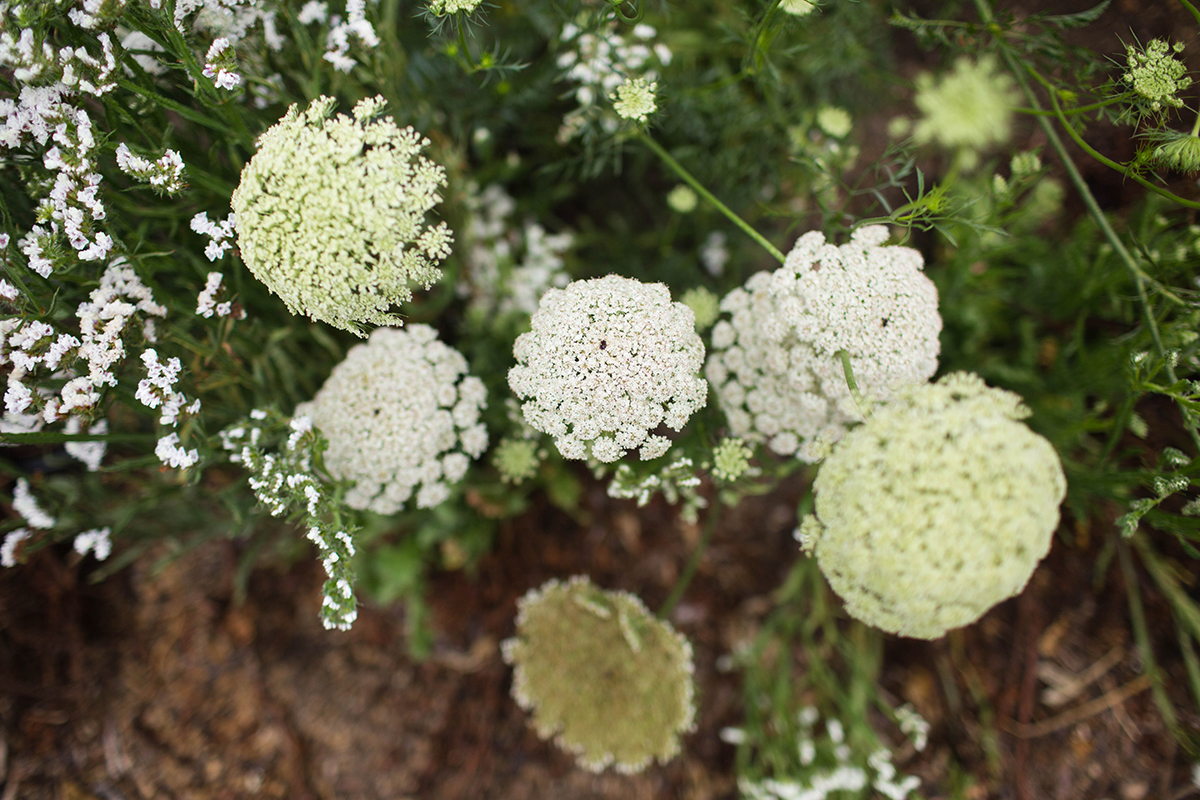 More Stories