Beauty
Fall in Love with LINNÉ's Farm-Fresh Skincare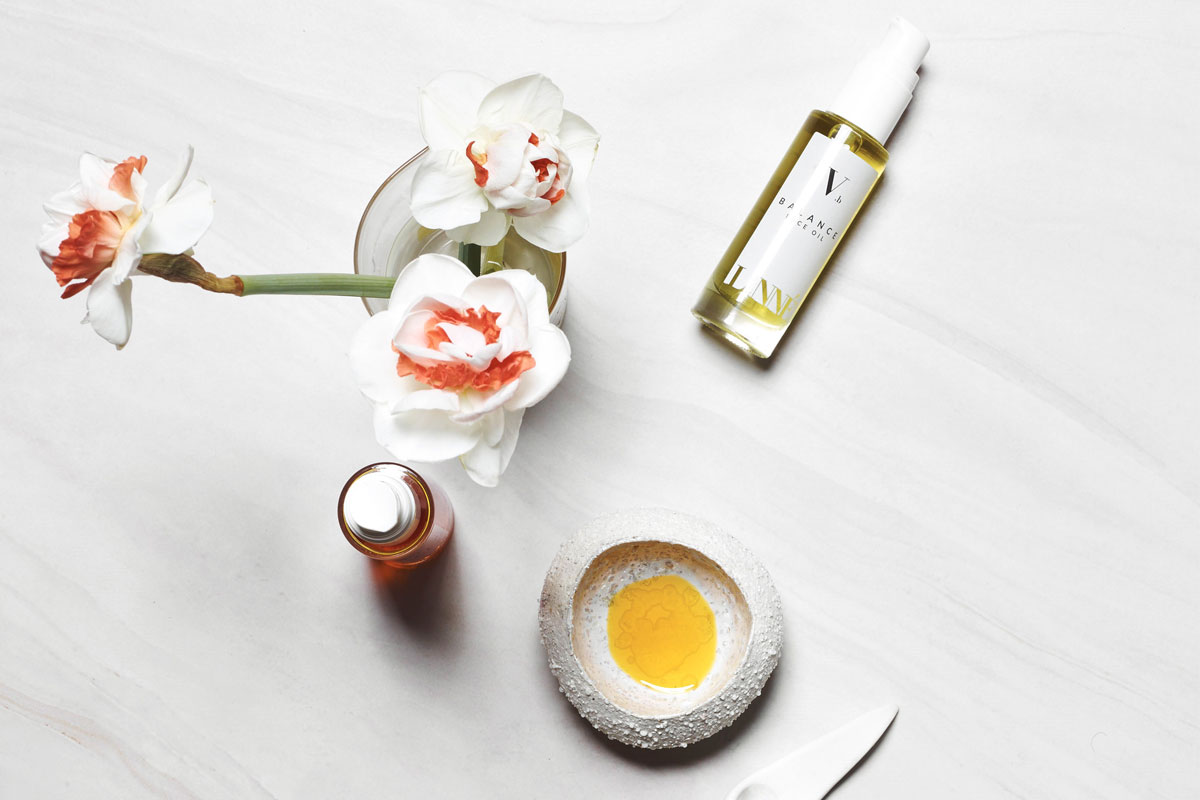 Most natural beauty brands thrive on being careful in how their products are formulated, but LINNÉ—a new skincare line based in New York—takes that mindfulness a step further. Everything from the meticulous sourcing of organic, wild-harvested ingredients and hand blending of the formulas to the systematic way the products are meant to be layered is thoughtfully considered. Jenna Levine, the foodie and wellness expert behind the line, also has experience as a food stylist so of course LINNÉ's packaging is beyond pretty too. I love the Activate Body Wash, which is made with aloe instead of water, and invigorating eucalyptus oil. LINNÉ's Purify Face Wash is also a powerful multi-tasker, working as a both a daily cleanser and a detoxifying mask depending on how long you leave it on the skin. Needless to say, there's a lot to love about this new line. To learn more about Jenna and her products, dive into our Q&A below. XXJKE 
Rip & Tan: What is your philosophy on beautiful skin in a nutshell? What is important and what should be avoided?
Jenna Levine: Beautiful skin is healthy skin. Our overall health is reflected in the health and radiance of our skin. Making healthy lifestyle choices is key to overall health. I spent over a decade as a farmer, cook, and food stylist so eating a clean diet rich in antioxidants, vitamins, minerals, proteins, probiotics and fats is of particular interest to me. I love to have a good time and am certainly not dogmatic, but sugary and dehydrating drinks such as alcohol, coffee, and soda should be limited. Cigarette smoking, stressful situations, and insufficient sleep should be limited if they can't be outright avoided. Don't underestimate the power of beauty sleep! It's the time when our body heals and regenerates.
Rip & Tan: LINNÉ is less than a year old. How have people responded to the line? What challenges have you faced and what accomplishments are you proud of?
JL: It's been such a thrill to launch this line, especially within the wellness community, one that feels uniquely supportive. I think it's a really exciting time to start a business, especially as a woman and I feel very encouraged by my colleagues, mentors and customers to continue full speed ahead. Some days are really tough though and I feel quite overwhelmed. It's just my mother and I running this entire business (she is my 'distribution department', shipping every single retail and online order we receive). In addition to doing my own formulating, sourcing, operations, marketing, PR, brand development, graphics and copy editing, I still make everything by hand!  
Doing it myself has allowed us to be really responsive to consumer feedback, iterating the product to perform even better and meet customer need as we go. It also means that we make things in micro-batches, and while that ensures quality control, it's become hard to keep up with demand (a great problem to have). I feel very proud of what we have been able to accomplish in this year virtually on our own and I feel especially excited about what we may be able to do once we grow our team. I love learning from my peers and am excited to bring on unique, thoughtful, independent thinkers who can help us develop in new and exciting ways.
Rip & Tan: Your products utilize super-fresh ingredients in small batches. Can you tell us about the production process from start to finish? Where and how are the products made?
JL: The process begins with scrupulous sourcing. We order product directly from suppliers ensuring it is fresh and to our specifications. The great majority of our ingredients are organic and we prefer to buy them farmed or wild-harvested from their native habitat. This helps support regional and species biodiversity as well as local economies. Once received, the ingredients are weighed to measure and blended using simple equipment. They are pumped into bottles and sealed the very same day to ensure freshness. Then my wonderful mother hand labels each bottle (glass or bpa-free post-consumer recycled PET plastic—the highest quality and easiest plastic to recycle). She boxes them in our Forest Council Stewardship certified boxes, and applies their batch label with best by date. It's a very hands-on process to say the least!
Rip & Tan: How would you like to expand or improve the line in the future?
JL: Beyond creating new fantastic products with the most superlative ingredients, I would like to grow my relationships with farmers and suppliers, engage with other brands in collaborative partnerships, and work to green our process from production to packaging. 
Rip & Tan: How does LINNÉ differ from other natural beauty brands? How do you see yourself standing out in this ever-growing space?
JL: I think LINNÉ is a reflection of my past as farmer, cook, artist, stylist, and student of herbal medicine and botany. This synergy of experience has inspired an immense appreciation for craftsmanship and quality ingredients/materials and a unique expression of style, smells and textures. Beyond the product's proven efficacy, I think our customers additionally appreciate how straightforward we are. We really want to be a transparent and educational brand.  And while we intend to grow the line, we do want to keep it relatively tight so that our client doesn't become overwhelmed by choice. 
To keep our regimen clear and simple we borrowed the concept of a classification system from our namesake, Carl Von Linné; who is known for establishing the system of taxonomy used today for all plants and animals.  We put all of products in categories and in order of use. All cleansers are I., masks II. toners III. and so on. This setup allows for a customizable and buildable routine that remains simple and easy to follow. 
Rip & Tan: What product in the line is flying off shelves and why do you think your customers love it?
JL: Purify I.b is our clay cleanser that doubles as a mask. It is deeply cleansing and gently exfoliating without drying or stripping the skin. We use two varieties of clay to draw out impurities and neutralize positive ions left behind by cell phones and pollutants. The tea tree, lime, and cypress essential oils all work hard to fight bacteria and tone skin and the aromatic combination smells divine and is known to help enhance the mood. It's both a great way to start and end the day (though I only wash my face at night). 
Rip & Tan: Tell us about your own healthy skin/wellness rituals. What do you personally do to stay vibrant?
JL: I love to visit the farmer's market and stock up on organic produce to prepare at home with friends and family. In addition to eating well, I drink a lot of water, fresh-pressed vegetable juice (homemade or store-bought but always organic to avoid pesticides going straight to the blood stream). I also drink a lot of water. I also love sparkling water with bitters and lemon. To get additional nutrients and healing herbs my fiancé and I make smoothies and superfood potions nearly every morning and evening. He has really become the master of those crafts. 
As for skincare rituals I love to dry brush my skin and use a gua sha quartz tool to promote lymphatic drainage, to encourage circulation and to relieve tension. I also loooove to take long baths with lots of muscle soothing and skin supporting salts, detoxifying clays, and cleansing essential oils. Most people don't know that we actually have a bath soak that we currently only sell online – its hidden in the Limited Edition section. Its infused with organic and wild-harvested essential oils such as eucalyptus, bergamot, spearmint, geranium, basil, fennel and lavender. That in a warm bath causes my body to have a productive and cleansing sweat and really winds me down after a long work day or big weekend.
Rip & Tan: What skin-loving habit do you wish you could convince all of your customers to make time for?
JL: Exfoliation. Whether mechanical or chemical (our SCRUB uses both methods via gentle bamboo silica and plant acids), exfoliation is a wonderful thing to do once a week. It helps shed dull dead skin that clogs pores and will help your products penetrate more readily.
Rip & Tan: What should women stop doing to their skin ASAP?
JL: Instead of increasing your stress level over problem skin (stress is so hard on skin), think about your choices and how you might make new habits. The cool thing about healthy behavior is that it's a virtuous cycle; you'll continue to feel better which is positive reinforcement. If you are having a lot of trouble getting your skin into balance, I'm available to you to discuss troubleshooting and can connect you with a nutritionist or other expert should it not be as easy as a product, diet or lifestyle shift. You can contact me through the form on our website.
Rip & Tan: You've been experimenting with homemade skincare since you were a little girl. What DIY skin treatment do you still stand by today?
JL: Honey masks! Honey is antibacterial, anti-oxidant-rich, moisturizing and soothing, plus it tastes great when it dribbles down your lips! I like to apply it all over my face and then tap my skin with my fingers like I'm playing a piano. This will help to promote circulation, penetration and to give you a rosy glow. It can get sticky in your hair so I like to do this just before a shower. The steamy air and warm water will further help with penetration.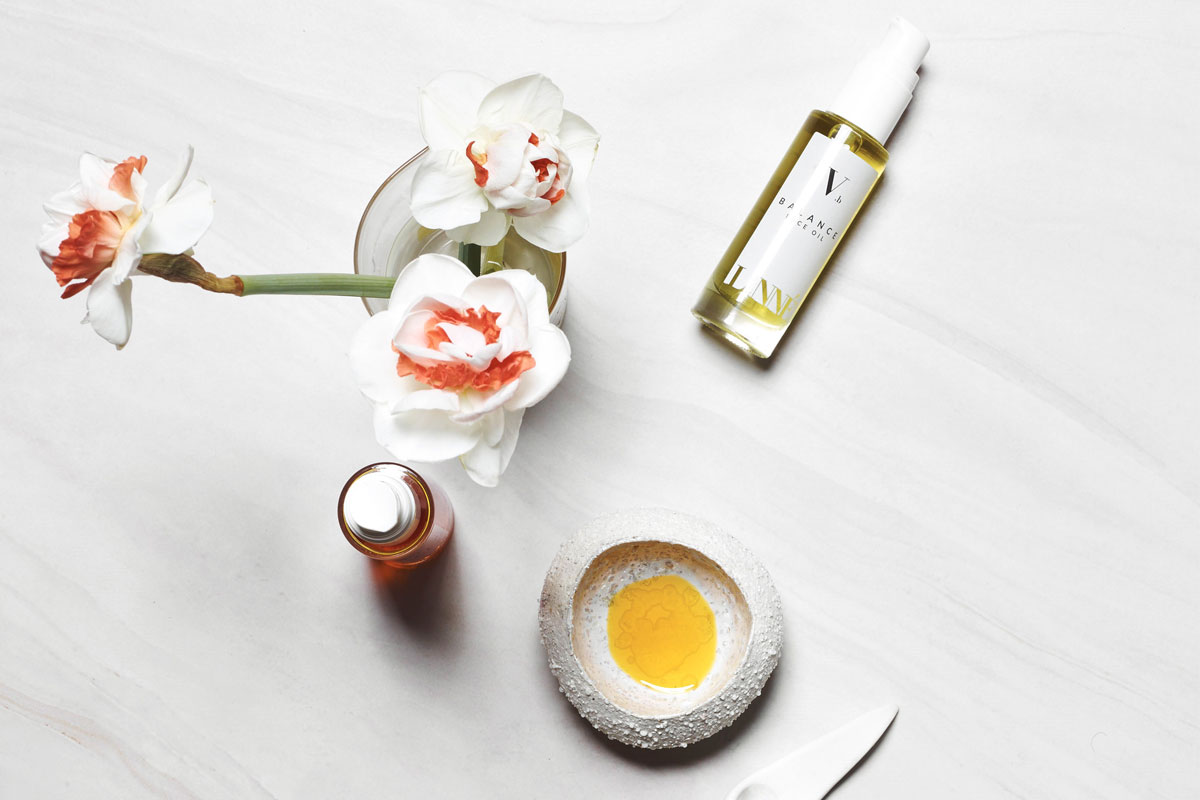 More Stories