Entertaining
Fall Entertaining: Saree Kayne's Birthday - The Menu & Cocktail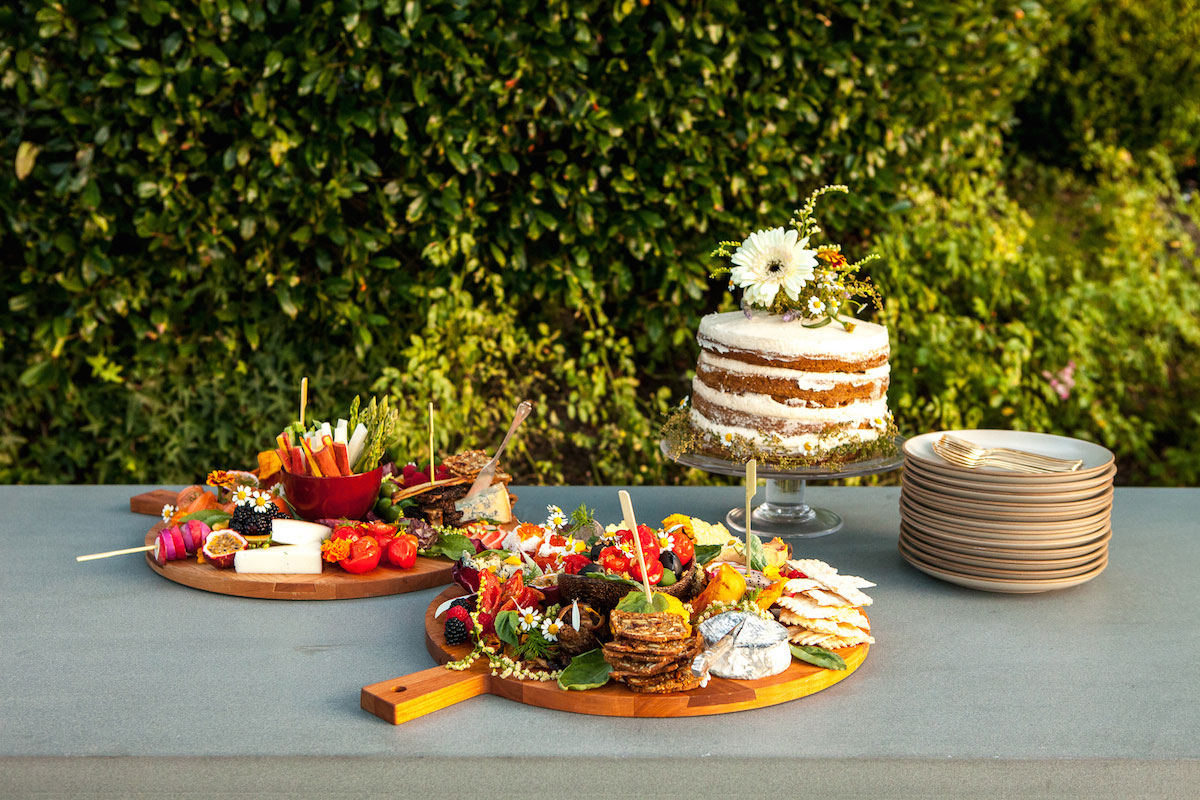 As I shared yesterday, my sister Saree Kayne's birthday dinner decor was inspired by her love of wildflowers. And for the evening's menu, the same applied. Here, all of the delicious details:
To begin, I fell in love with the most gorgeous cheese plate that I spotted on Design Love Fest's Pinterest Board, and knew that I wanted to create something similar. With hers as inspiration, we created plates full of color and texture that were all at once messy and perfect, and absolutely delicious. Using my favorite Vermont Farm Table French paddle cutting boards as the canvas, we artfully displayed an assortment of artisanal cheeses and crackers, fruits and veggies, nuts and spreads, and of course, wildflowers.
As someone who is easily charmed by aesthetics, it should come as little surprise that the evening's cocktail was chosen (at least initially) for the way that it looked. For those of you familiar with a Moscow Mule, there's no denying the appeal of the copper mug in which it is served. With this in mind, I found the perfect mugs on Amazon and followed suit with the perfect recipe. A twist on the classic, the Blueberry Moscow Mule was every bit as delicious as it was aesthetically pleasing.
As our main, we enjoyed a Vegetarian Curry over brown rice, prepared by my family's chef Dave. Wonderfully balanced and with just the right amount of kick, it is a recipe that I will definitely be trying my hand at in the near future.
And lastly, the always-amazing Annie Campbell created what is perhaps the most delicious cake I have ever tasted. A recipe passed down from her mother, her Carrot Cake with Cream Cheese Frosting, topped with additional wildflowers from Botany, served as the beautiful finish to a beautiful get-together. XXJKE